Liebster Award!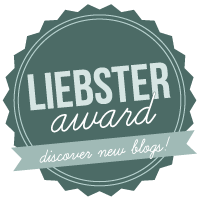 So this post was unexpected as I usually only post on Tuesdays and Fridays, but as I was nominated for the Liebster Award, I wanted to pay it forward asap! 😀
I was nominated for this award by the lovely EmmaLouJohansson! Click her the link there to check out her fabulous blog 🙂
So the liebster award… It's an award given to new and up and coming bloggers with small followings (generally less than about 200). It helps new bloggers connect with each other, and find each other! In German, Liebster means Dearest/loving – which is adorable.
The rules…
So there are 6 rules for this award and they are as follows:
Link back to the wonderful person that nominated you
List 11 facts about yourself (it's optional, but makes it more interesting 🙂 )
Answer the 11 questions given to you by the person who nominated you for the award.
Nominate 11 blogs/bloggers who themselves have 200 or less followers.
Think up 11 different questions for the people you are nominating to answer.
Then you need to notify your nominees so that they know and can answer and join in!
So… 11 facts about me!
I am 24 and live in Scotland.
I own a 3 year old Jack Russell cross who I adore.
I have worked in the Fragrance and Beauty industry for the past two years.
I really hate the dentist.
I have recently become slightly obsessed with the Harry Potter films….
I have a major dislike of Peppers, even though they look nice and are supposed to be amazing for you!
I now spend about the same amount of time Blogging as I do at my full time job…
Benefit is one of my all time favourite makeup brands.
I have a small addiction to buying books. And makeup. And other beauty products….
I love making lists and don't know how people can function without them!
One of my favourite perfumes is Coco Mademoiselle by Chanel.
Now the 11 questions from Emma… answered!
Name three beauty products you could not live without? Smashbox Primer, Benefit Browzings and perfume!
Favourite Makeup product? This varies, but at the moment I am loving the Fake Up concealer by Benefit!
3 things you cannot live without? Air, water…… kidding! My phone, perfume, and decent shampoo.
If you could go anywhere in the world, where would you go and why? – Paris. Because it looks amazing and you don't have to sit for hours on a plane! (Not from the UK anyway).
Favourite Quote? "What you say about me, says more about you than it does about me"
3 Favourite online shopping websites? Everything5pounds, feelunique and asos. (Excluding obvious ones like amazon).
If you could travel to the past or future which would you choose and why? I would choose the future as I really like robots and technology and it would be amazing to see what people be able to do in the future!
Who would you want to play you in a movie? Sandra Bullock. Just because she is so lovely!
Who inspires you? Everyone. I get my inspiration from everywhere! But mostly people who are positive and driven!
If you could change one thing in your life, what would it be and why? I really want to buy my own house! Will be immense when it happens.
Okay so now for the blogs I am nominating! We have….
So that is my 11 nominations for this award! 😀
Okay so now the questions for these lovely bloggers to answer…
What is your favourite ever lipstick shade?
What is the most recent book you read?
Do you have any pets? If so what do you have?
What colour are your eyes?
What inspired you to start blogging?
Favourite fragrance?
Dream career?
What do you do to you relax/chill out?
Favourite ever song?
Do you have any tattoos? If so how many? 🙂
Favourite Superhero?
So that's it for this post! I am now off to inform all of my lovely nominees! 😀
Thanks again to EmmaLouJohansson for nominating me!