Liebster Award #2
So I received an unexpected surprise today, I had been nominated for the Liebster Award again! How lovely is that! This time I was nominated by the lovely Frankie.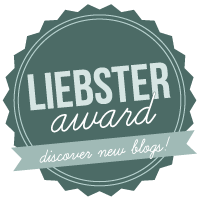 Because I have done the whole tag before so recently, I decided not to do it all again, but just to do the questions part!
If you are interested in seeing the rules, who I nominated or my facts/answers to the earlier one then you can click here.
So the 11 questions from Frankie and my answers are… (if any of them are the same I will try to give different answers!)
3 Beauty products you could not live without? Perfume, lipbalm and mascara!
Who inspires you? Happy/positive/driven/motivated people! 😀
What motivates you to blog? Myself! Plus all my lovelies who read and comment on it 🙂
How do you spend your free time? Blogging… 😛
What is your favourite season and why? Probably Autumn!
Name a product you heard was good, but didn't like? That olay tinted face moisturiser thing  – don't remember the exact name as it was a while ago… broke me out!
How do you handle a stressful day? Hot bubble bath, then fruit tea and reading in bed!
What is your favourite quote? You never get a second chance to make a first impression.
What makes you smile when you're having a bad day? Either my dog, friends, or my blog/the blogging world!
Do you make and keep New Year's resolutions? Yes……. no. Does anyone? 😛
What is the first thing on your wish list? A house! Does that count? Okay a bit smaller….. I really want a Clarisonic actually.
So that's it! 😀
Hope you liked my answers! 😀 Thank you again to the lovely Frankie who nominated me!