Revlon Parfumerie Scented Nail Enamel Review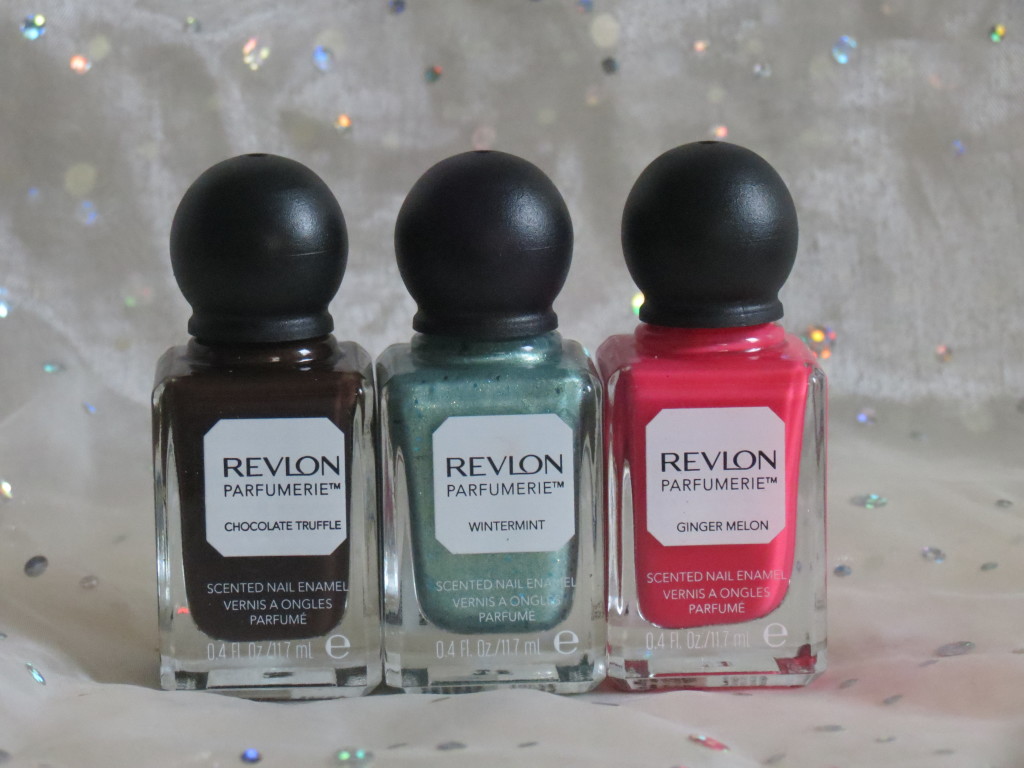 Today I have something new to share with you all – the brand new line of nail polishes that Revlon have brought out called the Parfumerie Scented Nail Enamels.
The packaging for these new nail polishes are super adorable as they all look like mini old fashioned perfume bottles which I really like as they look super pretty while sitting out on the top of your dresser.
Each one of these little bottles contains a scented nail polish and each scent is completely individual, along with matching up to the colour it's paired with.
All in all there are 20 different shades to choose from, with a fairly decent range of shades/colours.
I picked up three from the range to try out and review, being Chocolate Truffle, Wintermint and Ginger Melon.
Here is some close up shots of the three I chose.
Chocolate Truffle: This is a beautiful deep rich brown shade and does smell like dark chocolate on the nail! It's a cream finish polish so no sparkle or glitter here.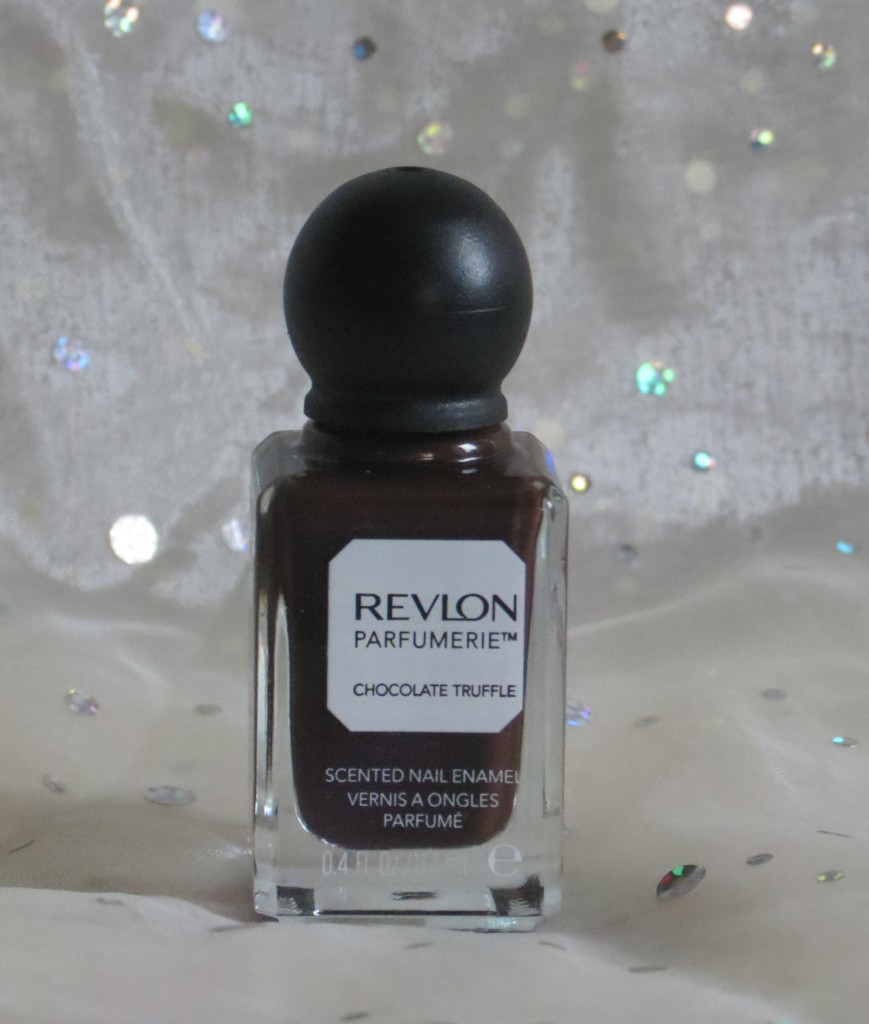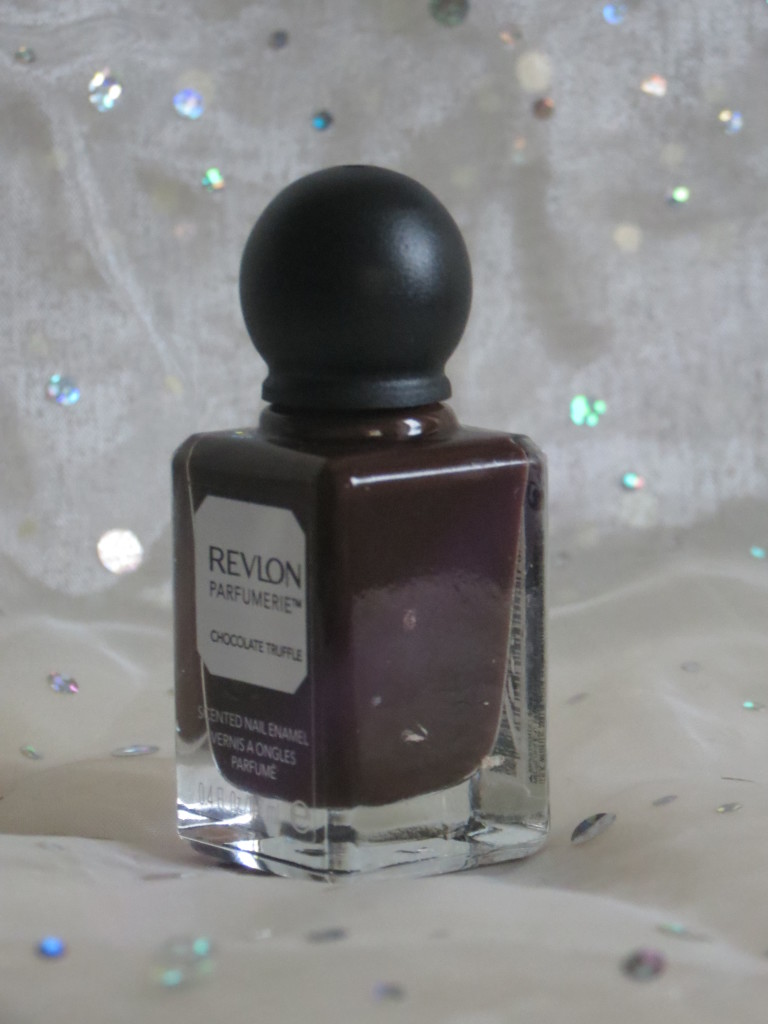 Next up we have Wintermint: This is a gorgeous shimmery pale green shade with an amazing blue glitter running through it! This is the strongest scent out of the three and really does have a very fresh minty scent to it. (For the purpose of this review we shall just forget the fact that it's pretty much an identical dupe for the Deborah Lippmann polish Mermaid's Dream.)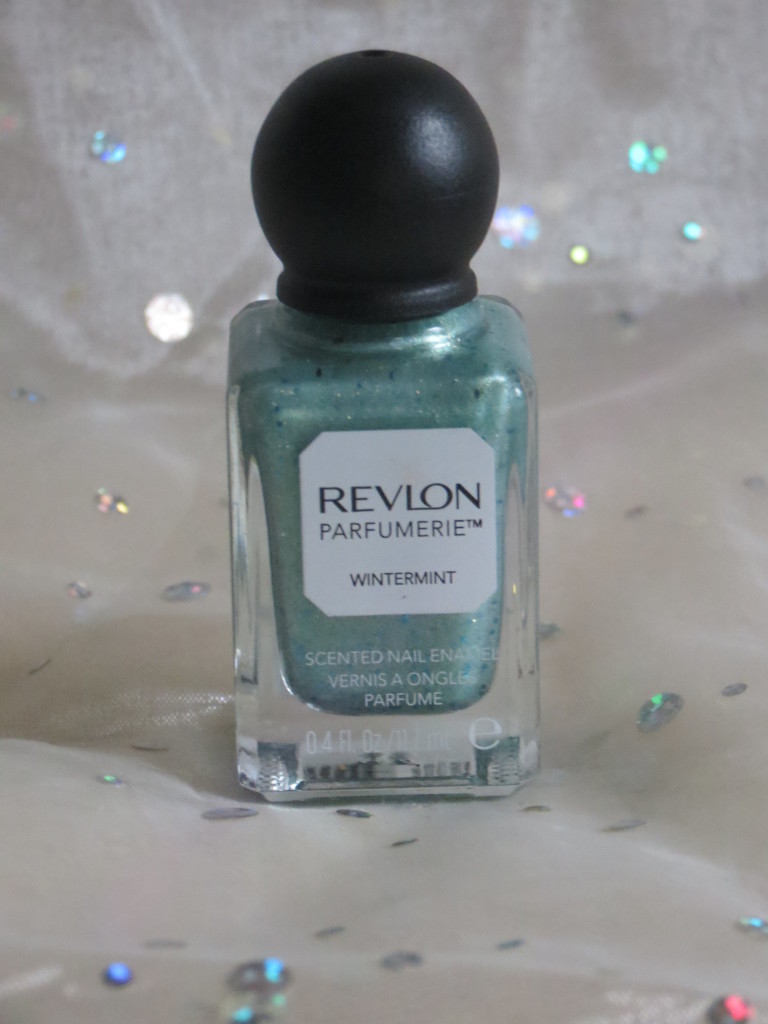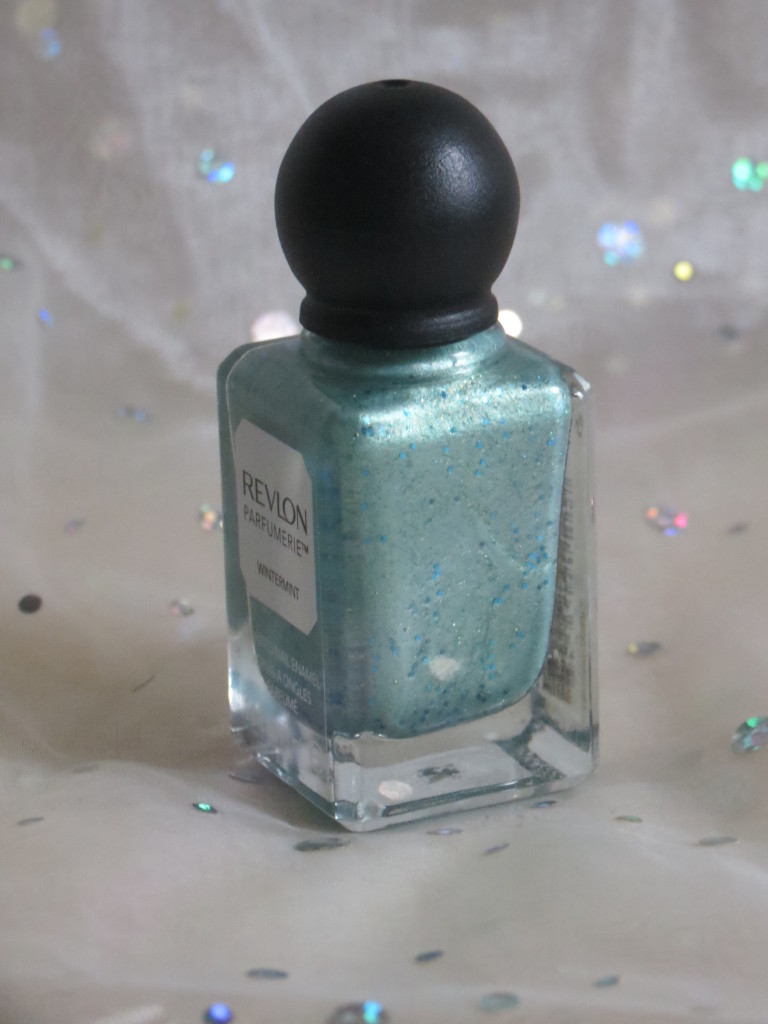 And last but not least we have Ginger Melon: This is an amazing vibrant pink, but it almost comes across as a very bright pastel shade rather than a true shocking bright pink… does that make sense? Anyway… the scent it'self is very fruity – though I smell no ginger at all from it.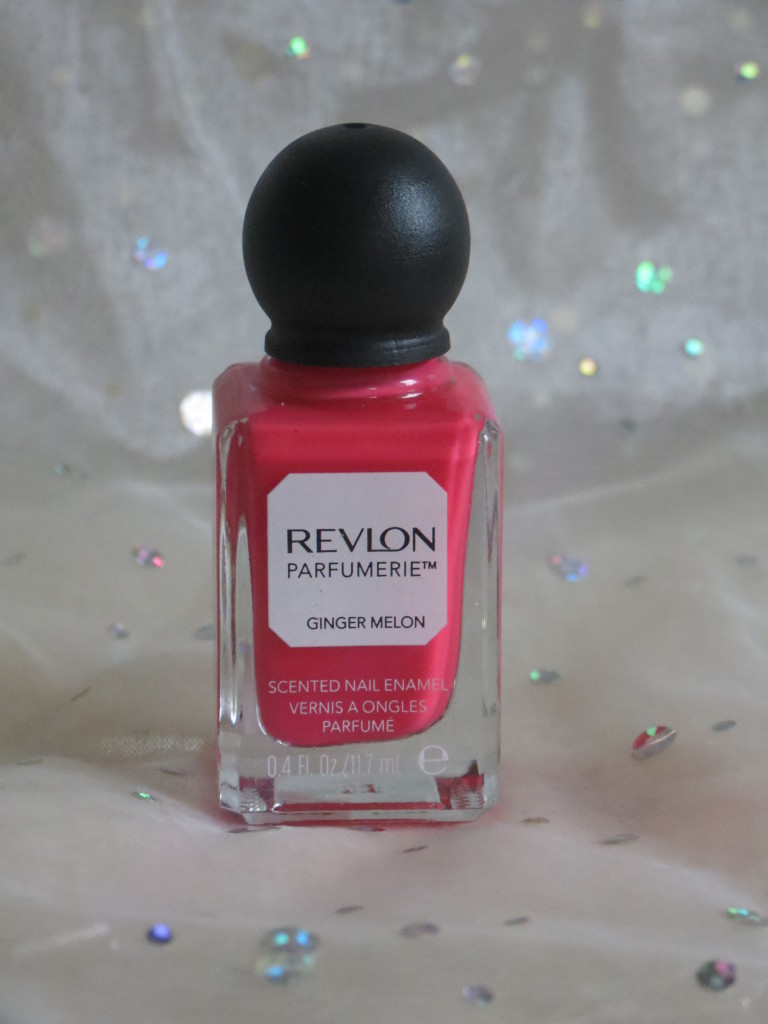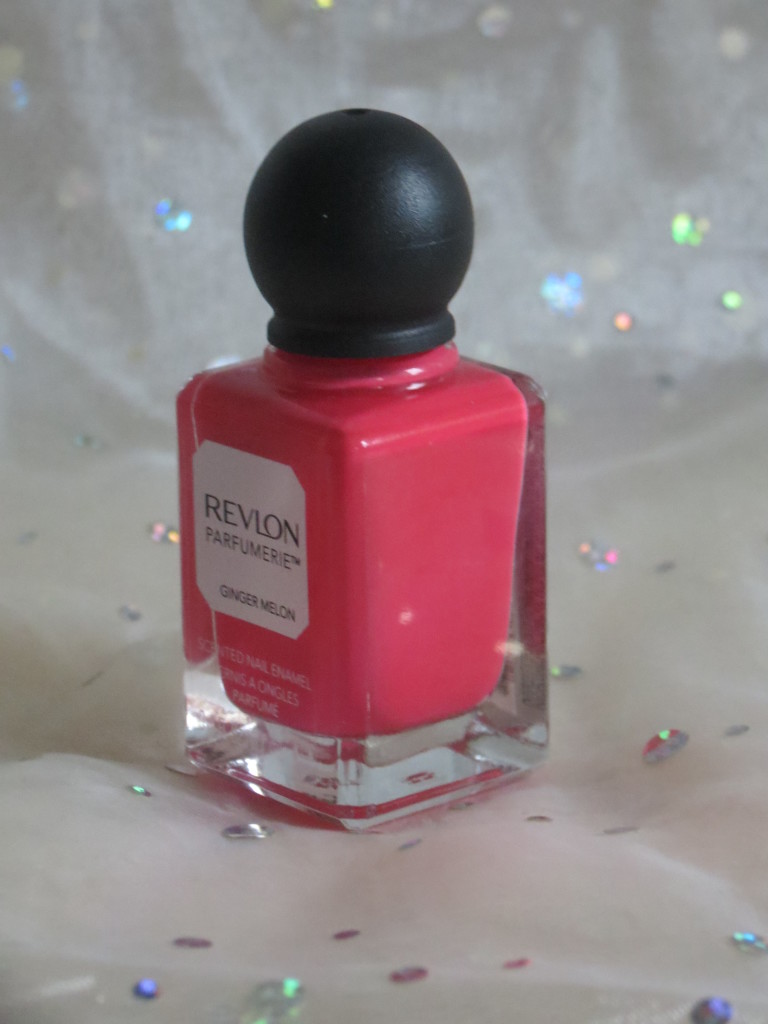 The nail polishes (or enamels as they are being called) are actually really lovely to apply and last around the same length of time as any "standard" polish. The wintermint one lasts the longest on me though for some reason!
They go on very smoothly and have a lovely opaque colour to them all, so two coats is plenty to get the true colour represented from the bottles.
Now scent wise…. I am still a little confused as to why you would even want scented nail polish, but as far as the scents themselves go – they aren't too bad!
You have to apply the polish to your nail and let it fully dry before getting the scent through. It will then give off a fairly strong fragrance for quite a while lasting well into the next day, but later the second day/into the third day) you will find the scent will have faded right down.
In trying various combos with top coats and what-not I have found that they last the best colour wise with a top coat, but if you are more interested in the scents themselves then you are best without a top coat and just putting another coat on every day/second day to freshen up the colour and fragrance.
Over all the colours and polishes themselves are actually pretty decent for the price (around £6.49 each) and if you like the thought of having scented nails then I would say definitely go ahead and try them!
What are your thoughts on scented nail polish? Let me know! 🙂