Colours of the Rainbow Tag
So for todays post I decided to do my first ever tag!
I had seen this tag in lots of other blogs and on youtube, so decided to join in 🙂
So basically you talk about a product you like, corresponding to one of the colours of the rainbow – Red, Orange, Yellow, Green, Blue, Indigo and Violet, then for extra giggles you add in Pink and multi-coloured too!
This was actually a lot trickier than I first expected! Had to swap things around as at one point three of the products were perfume… but I succeeded! So here are my products 🙂
So without further ado (as this is a hefty post as it is…) here we go!
Red:
For red I chose the Body Butter by The Body Shop, which one of the most amazing body moisturisers ever. Plus it smells like strawberry ice cream. Extra Win. They sometimes have offers on too, so I got this half price at just £6.50! Triple win?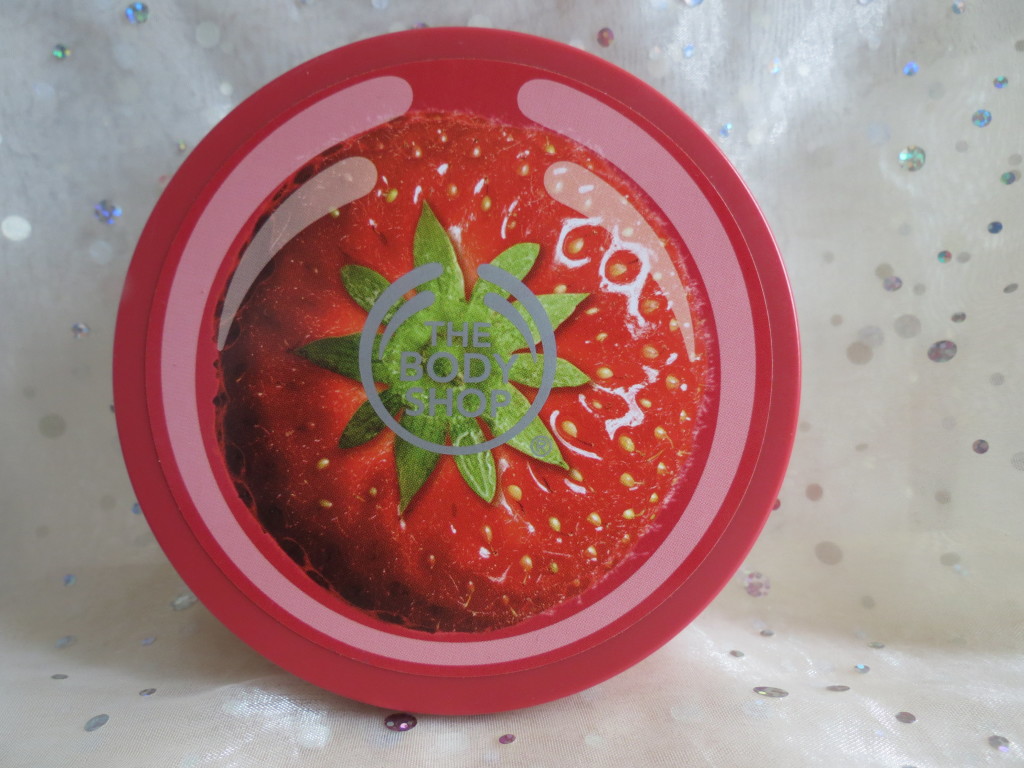 These body butters are silky smooth and sink in amazingly well considering how thick they are! They maybe wouldn't be the best if you need to get dressed in a hurry, but if you have the time I definitely recommend them!
Orange:
For Orange I chose a product I have already reviewed here at beauybookblog.com, and that is the Ojon Revitalising Mist Leave in Conditioner. Won't say much about this one other than the fact it's the best one I have tried! Link to the full review here.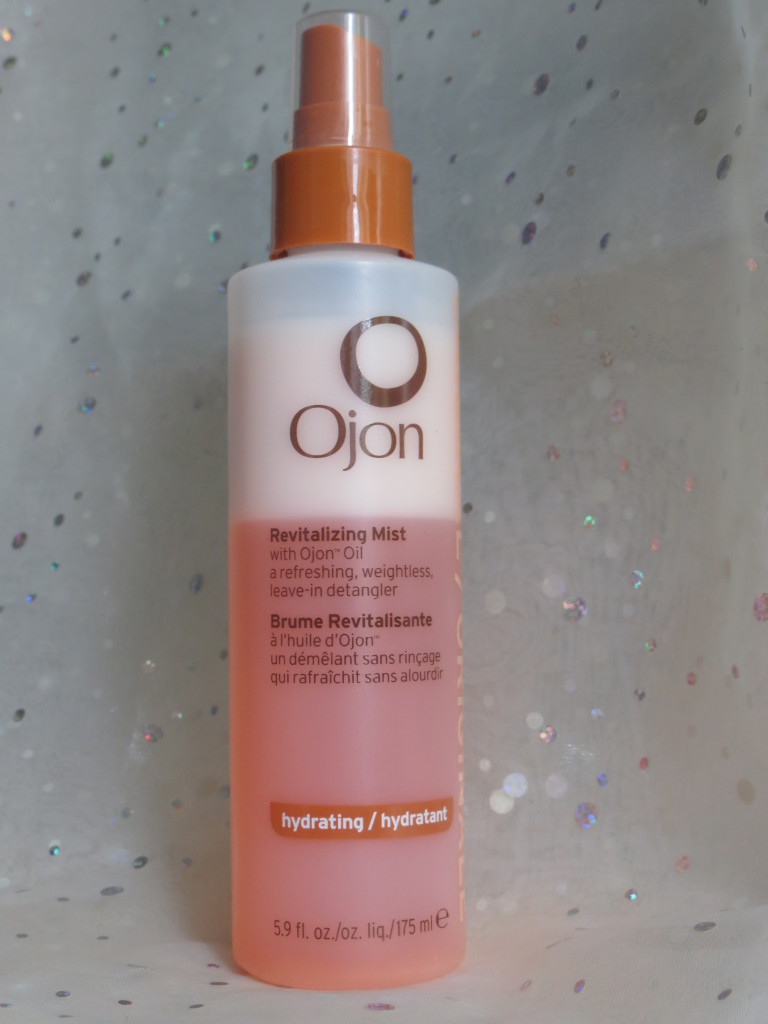 Yellow:
Again (I hope this isn't cheating….)  I have chosen a product that already has its own full review here. I just really love it! That's allowed isn't it? Either way.. it's in now!
Unlike the Body Butter above, this doesn't have that ah-mazing smell, isn't luxurious and rich and creamy… but is so handy, quick and easy! Does the job with barely any drying time! Wouldn't be without this now either for those rushed times.
Green:
Okay so for green I decided to add in a very interesting item!
I am a bit of a (total) sucker for cute packaging and novelty items.. this falls into the latter category, but check out how cool it is!
So this is the product in question… It's a lipstick by Barry M.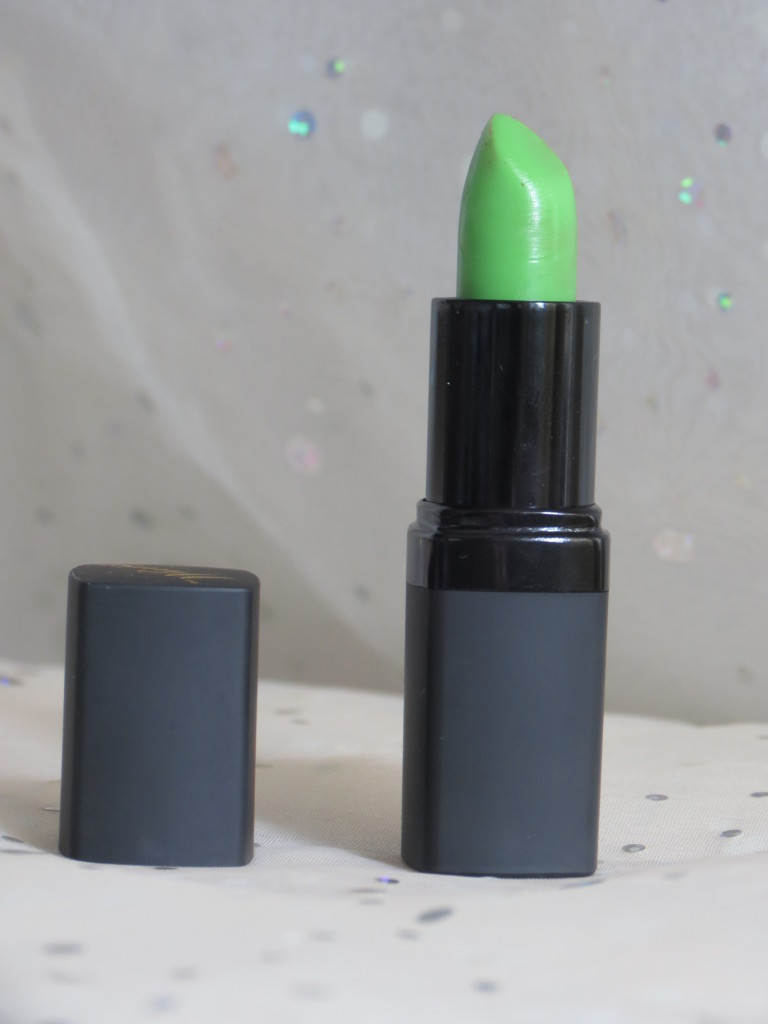 It's not the fact it's green that makes it the novelty to me…. it's the fact that when it goes on skin/lips it comes out this colour…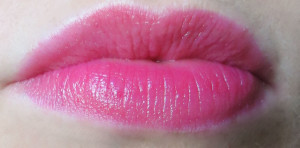 How cool is that?!
On a more serious note, it's actually a lovely colour on the lips and does stain so will stay on pretty well. The only negative with it really is that it can be a little drying after a while, plus people look at you funny putting a bright green lipstick on.
What colour are we on now? Blue? Yeah I think so…
Blue:
This was an easy one for me, as this is my new daily moisturiser (as of a couple of months ago) and I will admit it wasn't cheap, but managed to pick it up when Biotherm was on a very rare three for two offer! This product has done wonders for my skin. It has such a light weight texture that is glides over the skin and sinks in with ease, so don't have to wait an extra 5 minutes in the morning letting it all absorb in before applying makeup. It has a lovely clean scent to it as well.
Indigo:
Now I thought this would be the trickiest one for me, but turns out it wasn't as I have a lovely Nail Paint by Barry M in the shade (yep you guessed it) Indigo.
In the photos it looks a little more blue, but it really is a true indigo shade when you see it in real life.
I am always really impressed with the Barry M Nail Paints considering the low price tag on them! And there is always such a lovely array of colours and finishes.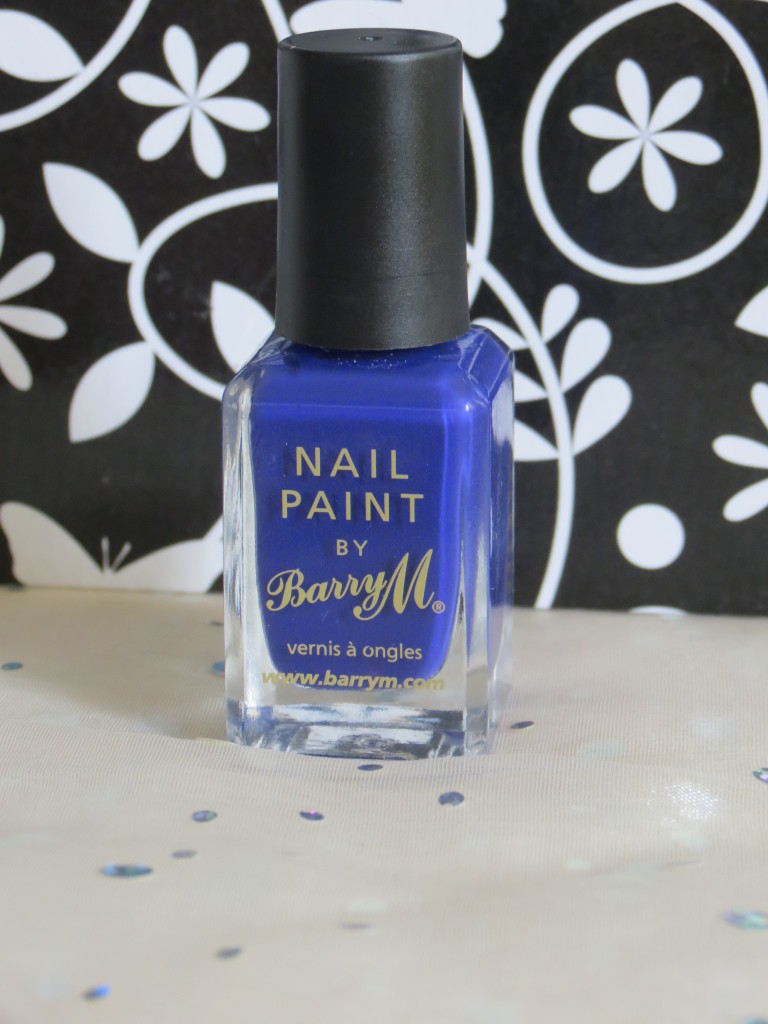 Violet:
This was the trickiest one for me, as the product I was going to use was the Biotherm Eye Makeup Remover, but figured I couldn't really have ANOTHER Biotherm product and ANOTHER product I already had a separate post on… so I changed plans and went with my new favourite eye brush! The Real Techniques Deluxe Crease Brush.
(I have some of the face ones and they are amazing too but can't officially add them in as their barrels aren't violet…)
This brush is incredibly soft, and blends amazingly well. It's large enough to cover a good area, but doesn't splay out everywhere which reduces accuracy.  Will definitely be buying more Real Techniques brushes when I can!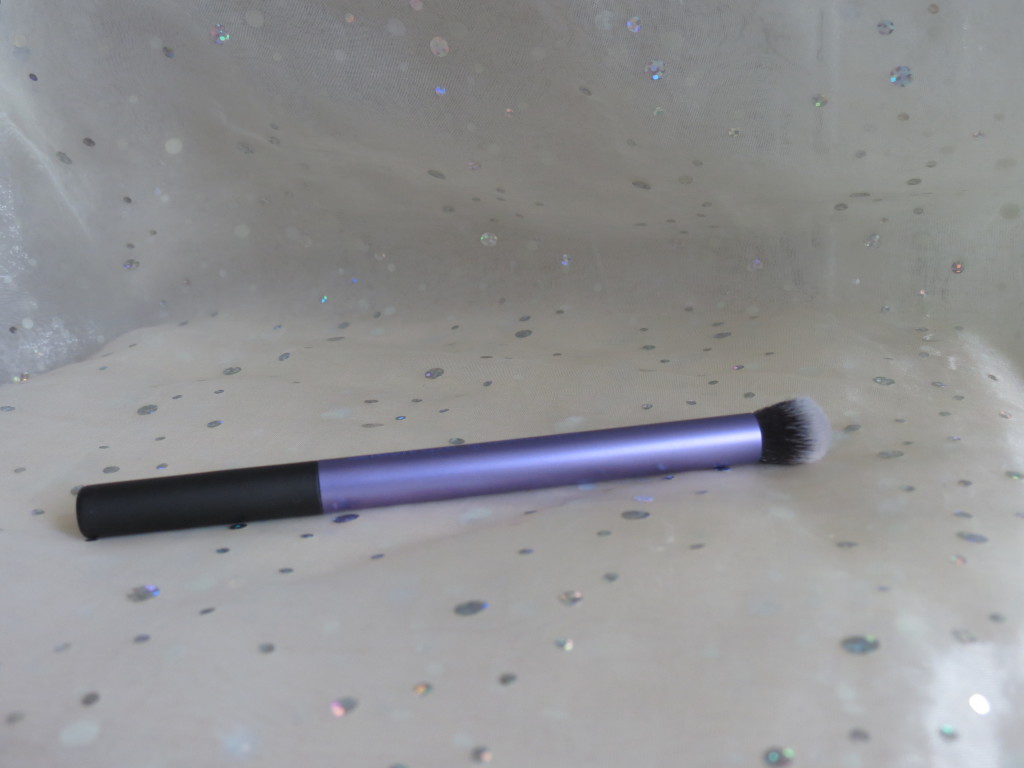 So next we have the unofficial two…
Pink:
This is the final perfume I settled on for this tag, it's Ralph Lauren #2 from the Big Pony Collection.
If you like sweet scents, I would really urge you to go and try this one. This fragrance has Marshmallow and Cranberry in it… need I say more?
It's not sickly sweet as it's not overpowering, and just an eau de toilette, but it's a lovely girlie fruity fragrance 🙂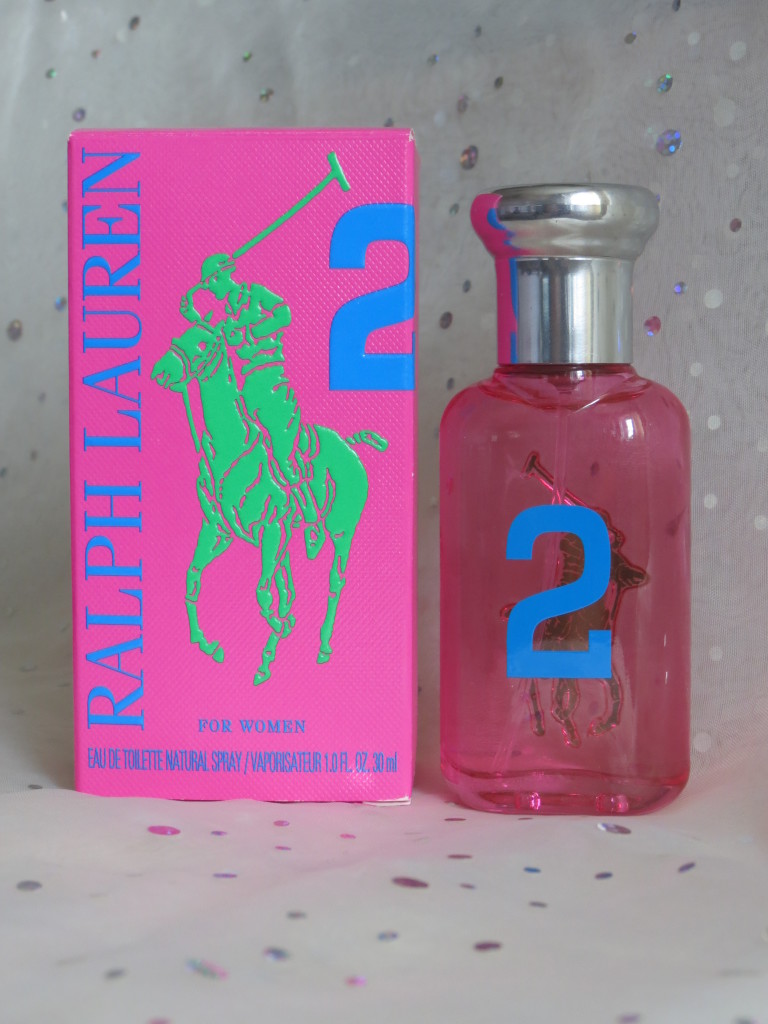 (Quick heads up for anyone who goes to smell this, from this collection #1 and #3 are the fresh fruity ones and #2 and #4 are the sweeter fruity scents.)
So last but not least we have Multi-coloured:
This is the Urban Decay NYC palette, a limited edition one, and I got talked into it (remember what I said about packaging and novelty?!) when I went in to get the Urban Decay Naked palette. I didn't get it instead, I got it as well as…. whoops! Oh well…. point is, I got a lot of use out of this, so didn't turn out too bad in the end after all! (Plus if you lift the top up, there is a pop up cardboard scene of NYC and it lights up…. that was me sold.)
The colours in this are actually beautiful, and I don't think there is one in it I haven't used at least a few times. They are all highly pigmented and blend so easily (big fan of Urban Decay eyeshadows).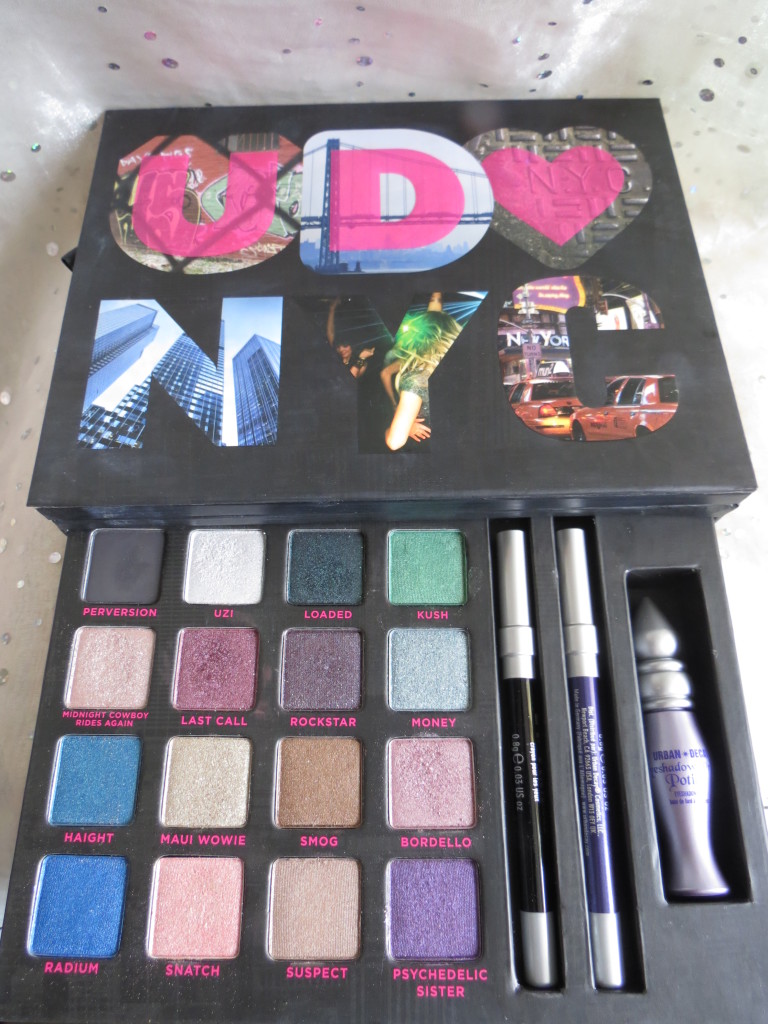 So that's it for my Rainbow Tag! if you got this far then well done! Have a bonus photo of all the products from the tag! (Also makes you officially cool.)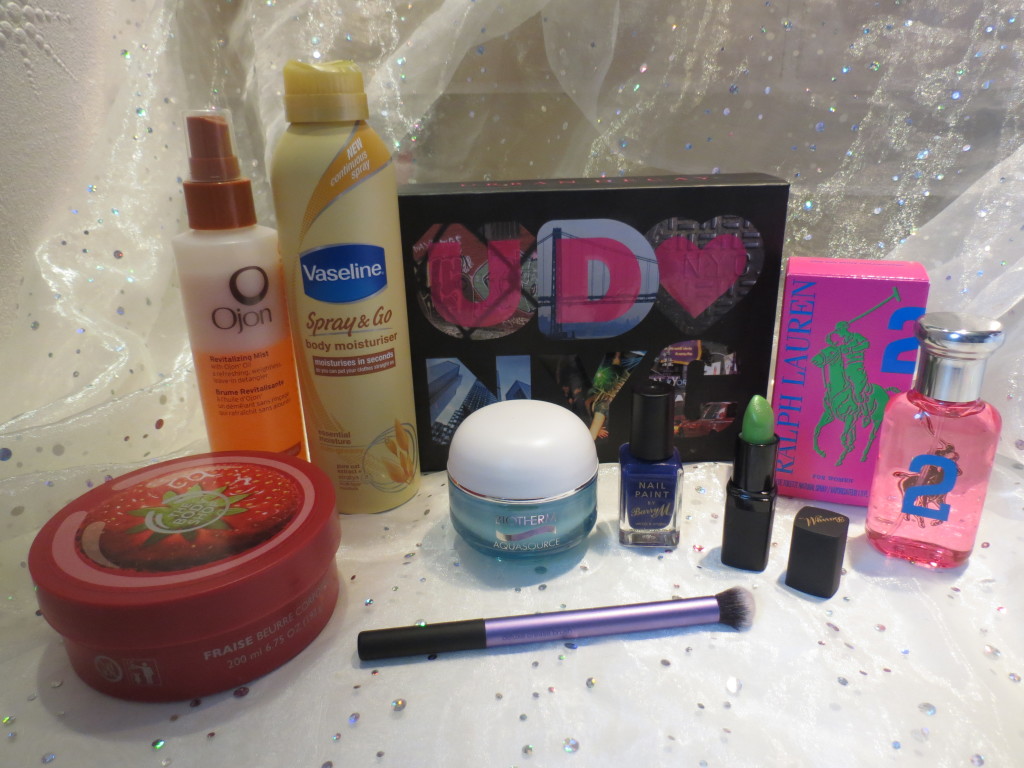 If you have done the Rainbow tag on your blog, leave me the link so I can check it out!
Have you ever used any of the products I mentioned here? What did you think of them?
Looking forward to hearing your thoughts!