Ojon Revitalising Hair Mist
This review will be on the Revitalizing Hair Mist by Ojon.
It is a spray leave in conditioner for the hair, retailing at £20.50 on the Ojon website for the 175ml bottle.
On their website it claims to revitalize, re-hydrate, detangle, tame flyaways, and doing all of that without the product feeling sticky or still, and I have to admit, it does all of them beautifully! The smell is amaaazing, and it's so light weight on the hair.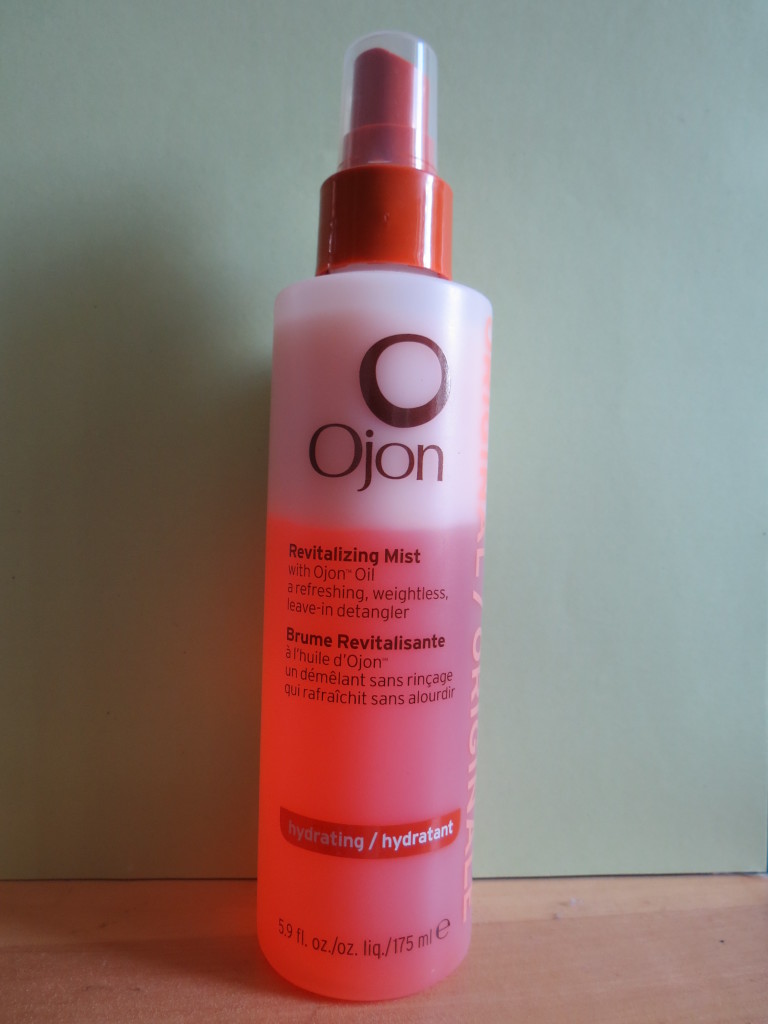 I have long straight hair, but it's quite fine and oily, so I have to be very careful with serums and sprays as they can make my hair look oily really fast, plus products can often flatten it and weight it down, and not in a good way!
This product smells like coconut, which is really nice, but the scent isn't over-powering and doesn't stay in your hair, so no need to worry about clashing body lotions and perfumes with this product. When you spray it is dries so fast, I sprayed so much onto my hair one day that my hair felt physically damp, to see if it would feel sticky, over loaded, and with lots of build up and it was dry within the minute and I didn't feel sticky, weighed down, or anything. I also find with it that I only have to re-spray it after I have washed my hair. One "dose" onto my hair after I have washed it and I am then set for the entire day and the next! Obviously you can spray more if you have thicker, very dry hair, but for me that's all I need which is amazing.
I have used a few different brands of leave in spray conditioner and the one I was using before this was by Aussie, which if I am being totally honest, is a really good cheaper option, and will continue to use it as my "back up" leave in conditioner, but on a more long term basis, this Ojon spray is the one for me.
When you see the bottle sitting on the shelf it has two distinct layers of liquid within the bottle, giving it a very striking look (which is what first caught my eye, well done Ojon packaging people!) but when you want to use it you give it a shake, so it all merges together and looks like more of a "milky" consistency like this: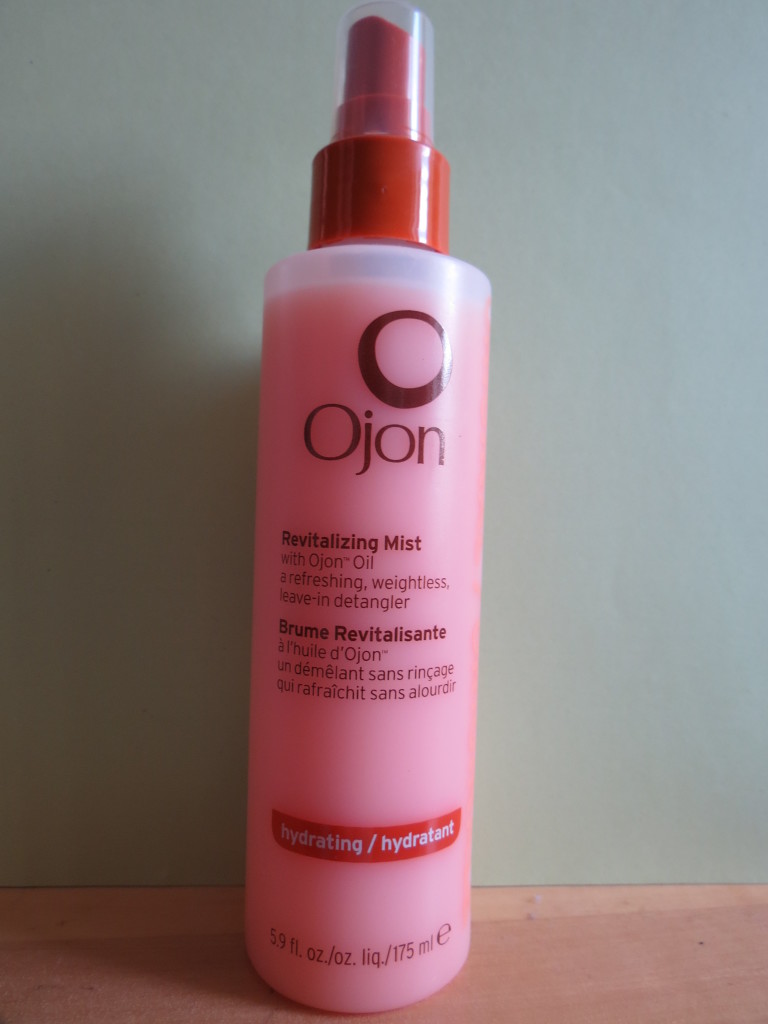 (In case anyone is wondering, I took these pictures fairly soon after I got it, I have used quite a bit more now).
At the start I will admit I was put off by the price, as I had been fairly happy with my Aussie at £4.50ish a bottle, as opposed to this being just over £20! But they had one out to try and use on your own hair, and as soon as I sprayed it I knew I loved it and had to get one. As with most things to do with hair care, with this, you really do get what you pay for, and I can say with 100% confidence I will be buying this again once this bottle is finished.
If you see this out on display to try, really do give it a shot and see what you think!
Hope this helps!