Benefit Hello Flawless Oxygen Wow Liquid Foundation
This post is on the liquid foundation Hello Flawless Oxygen Wow by Benefit.
It's an oil free foundation (which I love as I have combination skin) and is really build-able, from a very light layer right up to a pretty full coverage, without looking cakey (massive win).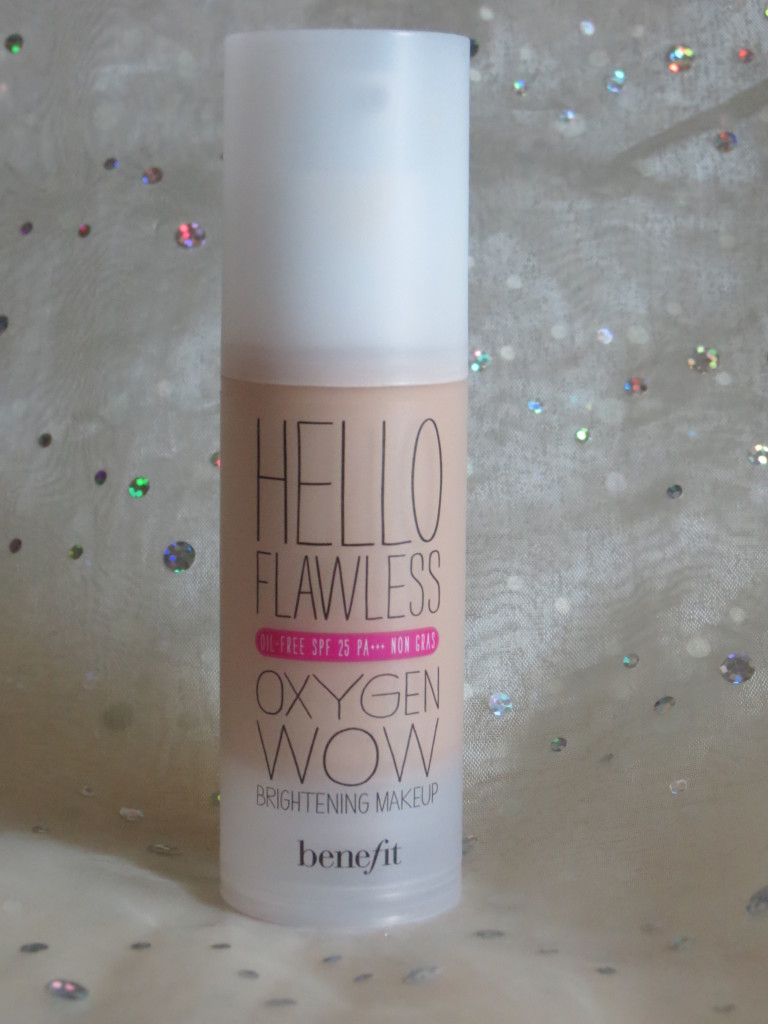 (If anyone is curious I am the shade "Im pure 4 sure IVORY", though if I have any tan on, I wear "believe in me IVORY".)
This foundation is £25.50 for 30mls, which may sound a lot to some of you, but believe me this is worth it! I feel that somethings you can easily get cheaper dupes of (for example lip liner or clear lip gloss) but foundation is one of those makeup products that you can't really "hide" one that isn't working for you, it will show and make itself annoyingly obvious! That's why I don't mind spending a bit more on one decent one, than just buying loads of cheap ones!
Now don't get me wrong, some foundations half this price are also really good, but you just have to be really careful if you are going for those sorts is all!
So the foundation itself… it has next to no scent which I prefer with foundations really, but isn't the be all and end all! Just an added bonus 🙂
The consistency of this foundation is amazingly smooth, and it blends in so easily that you don't have to worry about blending it in too much or really working it into the skin! Just make sure you get the right shade or it will take a lot more work.
If you just want a light coverage then even just half a pump will easily cover your whole face, and you can either use a sponge, a brush (my preferred method) or fingers (my preferred method if I am in a big hurry).
Colour wise there is only 9 shades which isn't the best really, but the palest one does fit my skin well, which is generally a problem I have as I am so pale! The good thing with the shades though is that they are very natural looking colours, pink or orangey, which is never a good look!
Staying power wise, this is without a doubt one of the best I have tried that stays on the longest! It's not totally invincible as in if you are doing a lot of exercise (though you shouldn't be wearing makeup if you are doing a lot of exercise! Naughty you!) it will start to come off, but general wear and tear throughout the day I don't feel I have to touch it up at all usually (unless I have managed to get mascara down my face and need to wipe it off or something). I do also use a primer under my makeup which I do know helps, but on the times I haven't had my primer on I still feel it stays on really well.
Recently I have started using the Stay Flawless 15-hour primer by Benefit and so far it seems really good! Plus I know that using that primer with this particular foundation is the "perfect" combination as the ingredients in both, work with each other and keep your makeup flawless for longer! (I will do a full review on this at some point fairly soon, but wanted to really try it out properly before doing a full review).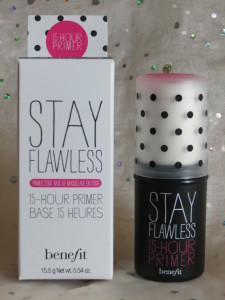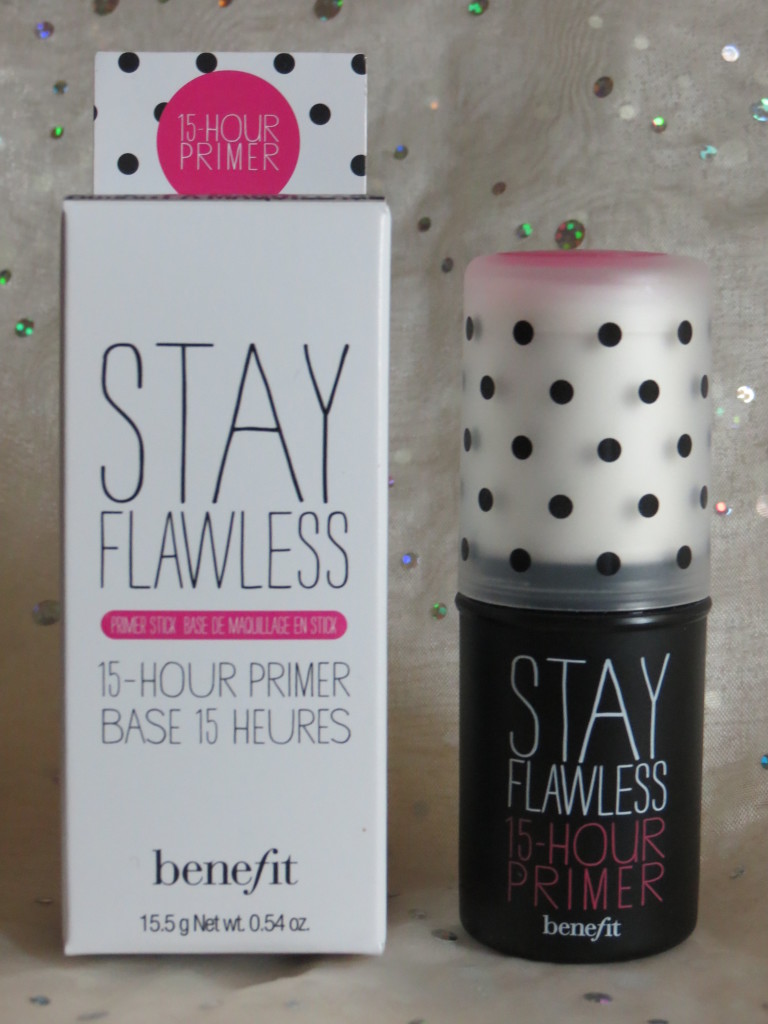 It's not a matte foundation, but I wouldn't say it was overly illuminating either – just a nice glow to the skin with it on! Having combination skin I really don't need or want any foundation that is too illuminating so this is perfect for me. I do also powder over the top to set it, but that's just personal preference. If you have dry skin you may not want to powder over the top, and that would still work really well.
I do have slightly oily skin so have to be careful that products don't break me out, but so far neither of these products have!
All in all I really love this foundation (already on my second bottle of it) and really do highly recommend it! If you have any doubts just go and visit a Benefit counter and ask one of the lovely experts to help you find the right shade.
Stay Flawless 15 hour primer review to come in the next few weeks!