Starting Off: Foundation
We are into the third week of this Starting Off Project already, scary how fast time flies!
So this week we are talking about foundation.
Foundation can be quite a tricky one to get right, but it is definitely worth spending the time doing so to get it right so you can get one to suit your skin type, give the right coverage, and also the right colour for your skin tone.
Starting with some information about the different types of coverage you can get from foundations, you get 4 levels of coverage really, sheer, light, medium and full.
Sheer coverage won't cover much at all, but will give you a slightly more evened skin tone and a possible slight glow depending on the foundation. Light coverage foundations will give a more evened look to the skin but with still a nice light coverage and will be more natural than either of the heavy coverage options.
Medium coverage foundations are for those who want to cover quite a few blemishes or have more of a "blank canvas" to work on when it comes to their skin and want to add in their own blush/bronzer to define the face themselves. Full coverage foundations will give the maximum coverage for a foundation and will literally blank out the skin and all redness/imperfections, but it will really need worked and blended into the skin and you will need your own blush and bronzer to add some definition back into your face.
I don't own any sheer coverage foundations personally so don't have one to show you, but I  do own the other three, so I was talk through the ones I have picked out for light, medium and full coverage.
First up we have the light coverage foundation, which I use the No7 Essentially Natural in the shade Calico.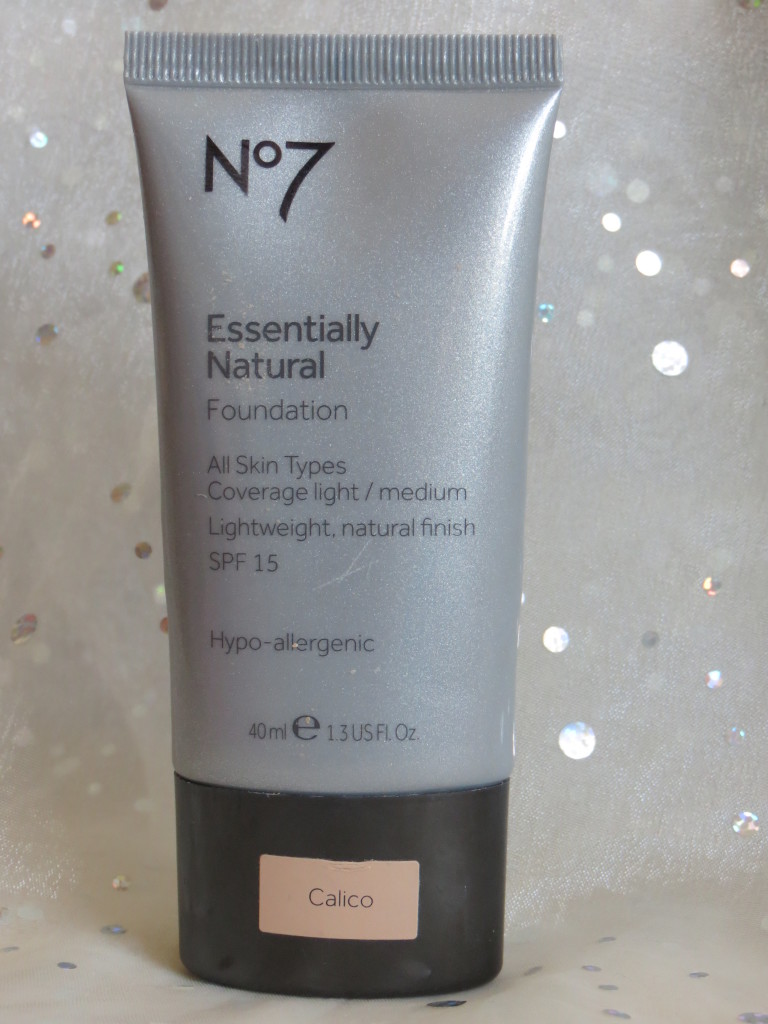 This foundation is my "easy" foundation on days I don't have much time or for when my skin is behaving and I don't need much coverage. To apply this sort of foundation I pop a little onto the back of my hand and then just blend it into my skin with my fingers. You can build it up a little if you need to, but it is just a light coverage foundation.
My favourite medium coverage foundation I will talk about only briefly, as I have a full review of it here. It's the Hello Flawless Oxygen Wow Liquid Foundation by Benefit and I have the shade Pure 4 Sure Ivory.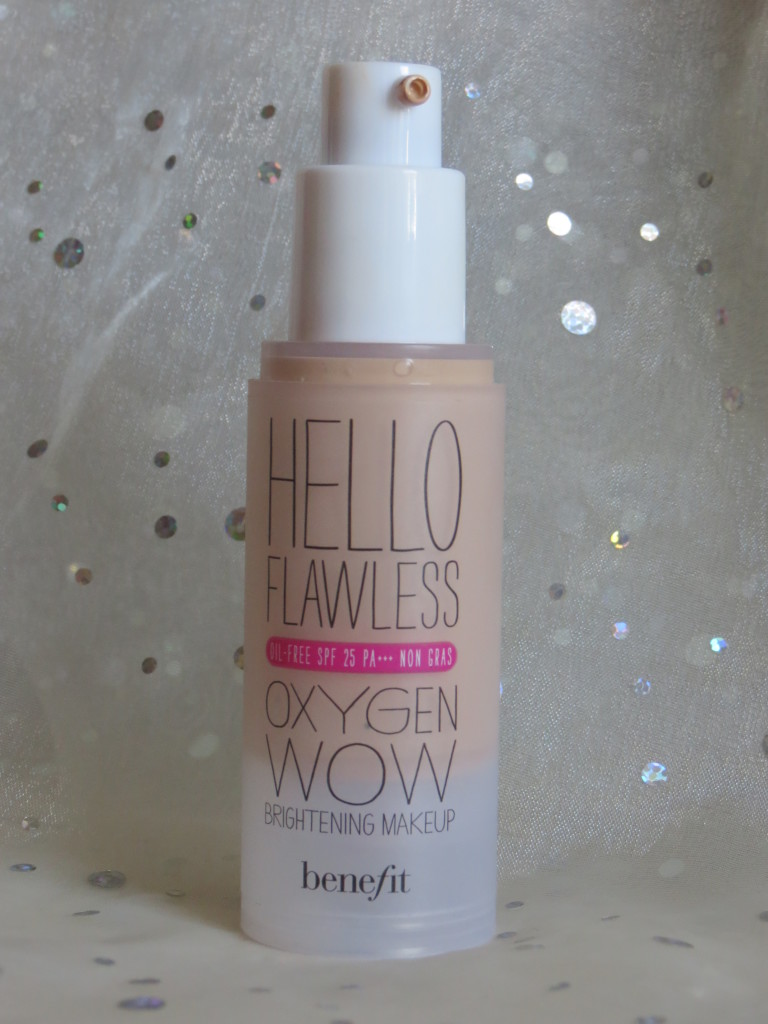 As a quick summary this is my favourite foundation of the minute. It's a fab medium coverage but you can make it look a lot more natural or a lot more full coverage depending on how much you apply as it is very versatile. Its also fab for people with oily, dry or normal skin, doesn't clog pores and doesn't slide off the skin as it's staying power is amazing! You can read the full review to get a better idea of if this foundation is right for you or not 🙂
So onto the full coverage bad boys!
These next two foundations are more for people who want to literally blank out their face and start again! Okay not quite… but they are pretty full on when it comes to coverage.
I have chosen two different "forms" of foundation, a stick foundation and a cream foundation – both of which I use a brush to apply to the face.
First off we have the Play Stick by Benefit – I am the shade Spin the Bottle.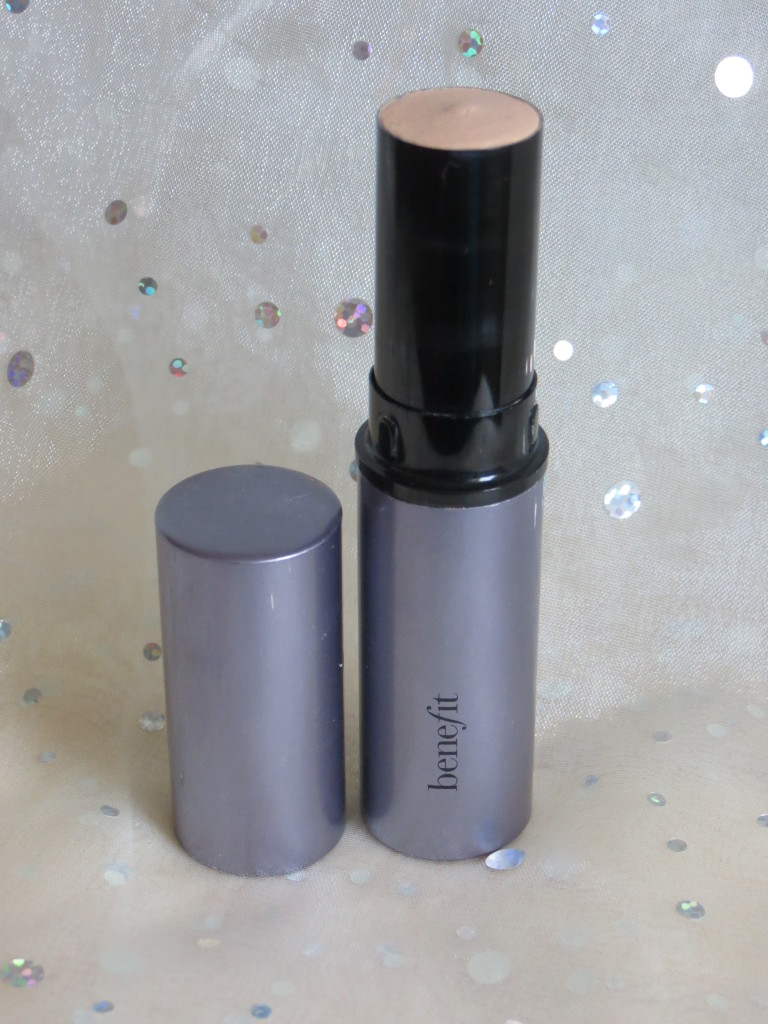 I can only show you what it should look like… as this is all I have left of my current Play Stick! I have used this thing to near death as you can see, as that is it literally twisted up as far as it will go!
This my my go to foundation if I want a lot of coverage but don't have a lot of time, I apply it to my face directly out the tube and then blend into the skin with a brush. It's a very smooth and creamy foundation that is SO easy to blend it's lovely.
The other way I sometimes use this foundation is if I have a lighter coverage on over all my face and then just want a bit more coverage on certain areas which are too large for a small concealer stick then I will add a bit of this on top and it just blends straight in.
As I mentioned before you can see how much I love this foundation, the only thing I would say to be careful of is that I am fairly pale and I can only get away with this foundation if I either have fake tan on or put bronzer on my neck – and this is the palest shade! Just a quick heads up for my fellow pale skinned people out there!
So the last foundation I am going to talk about is my full-coverage-if-you-have-lots-of-time foundation. It cost me just over £40 I will just say now… but it is ah-may-zing. As long as you have the time to apply it correctly I will add!
This is the Laura Mercier Creme Smooth Foundation.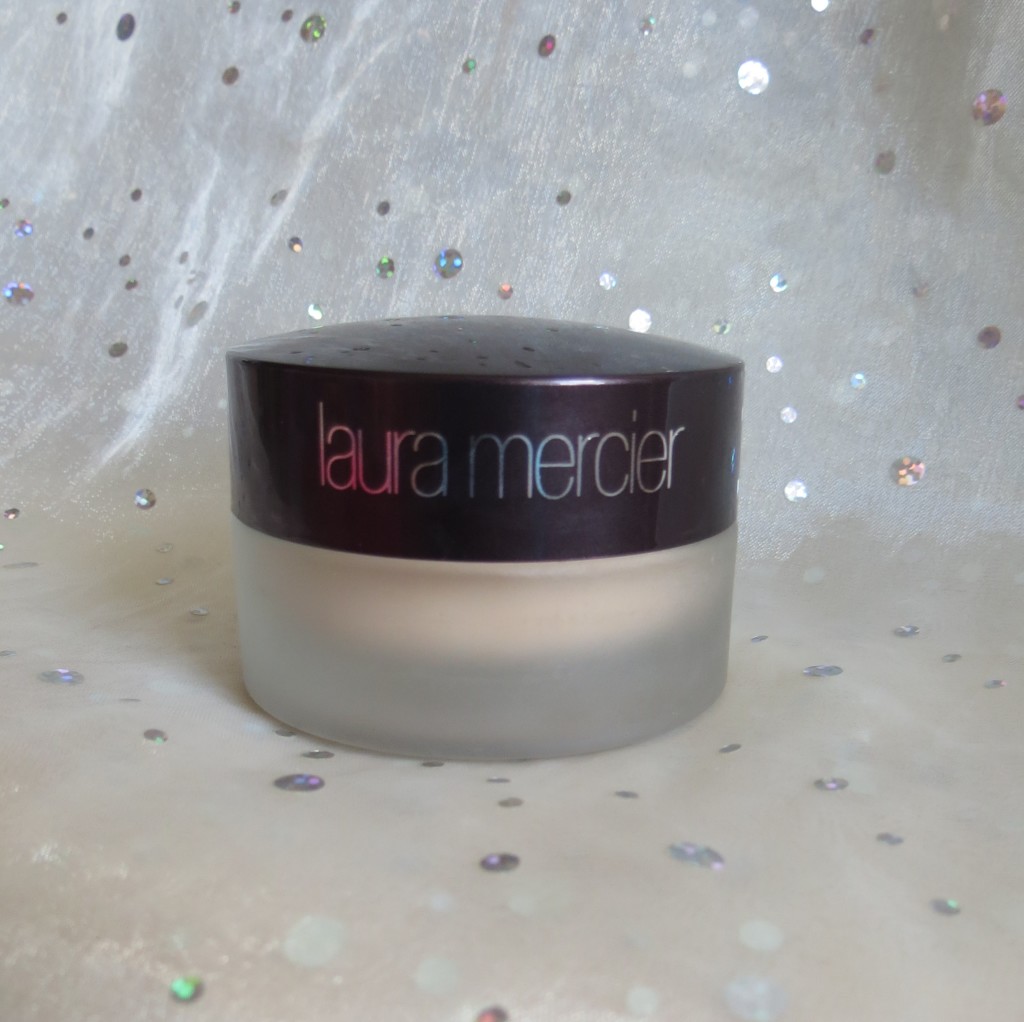 This is also nearly empty so wasn't much point showing you the inside of this jar!
I adore this foundation also apart from the hefty price tag. I was given a small sample from a counter a while ago and loved it so went in and bought the full size product! Damn you samples! Anyway… this is the heaviest coverage foundation I own but it doesn't look over the top or cakey because it's so fabulous which is why I love it.
With this foundation to apply it I use a teeny spatula type object and scoop a small amount onto the back of my hand and then use a brush to apply it to my face. It goes on similar consistency to a mud mask- thick! But if you work it into the skin with a good brush it will start to melt and sit on the skin as you are wanting it to. Once this foundation is on it has amazing staying power and really does look amazing on, covering nearly everything you want but without making you look flat or cakey. I would add here though that if you don't really work/blend it into the skin or try and blend it as quickly as you would with all the others, it may look a little patchy or uneven – take your time with this one 🙂
The typical types of brushes I use for these foundations – especially the heavier coverage ones- are this style… although this brush is my favourite at the moment, followed closely by the Sigma face brush! For me personally I find that these dense round duo fibre type brushes work best at giving me the coverage and finish I want.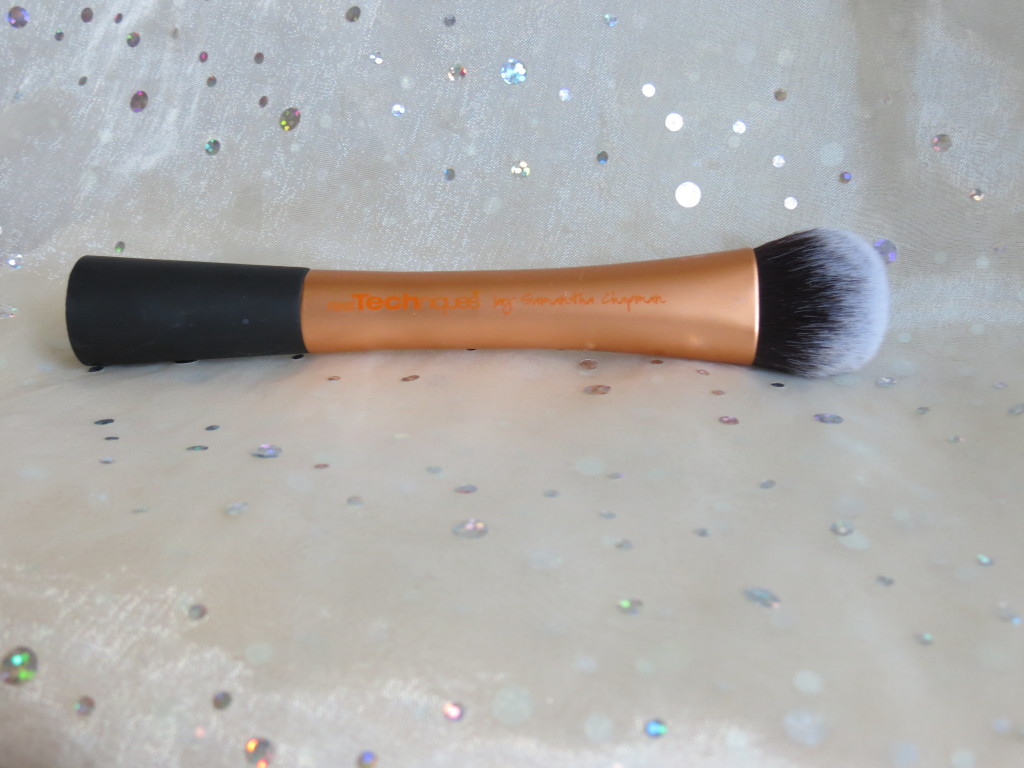 My second choice to apply foundation would be the more traditional style of foundation brush which looks like this: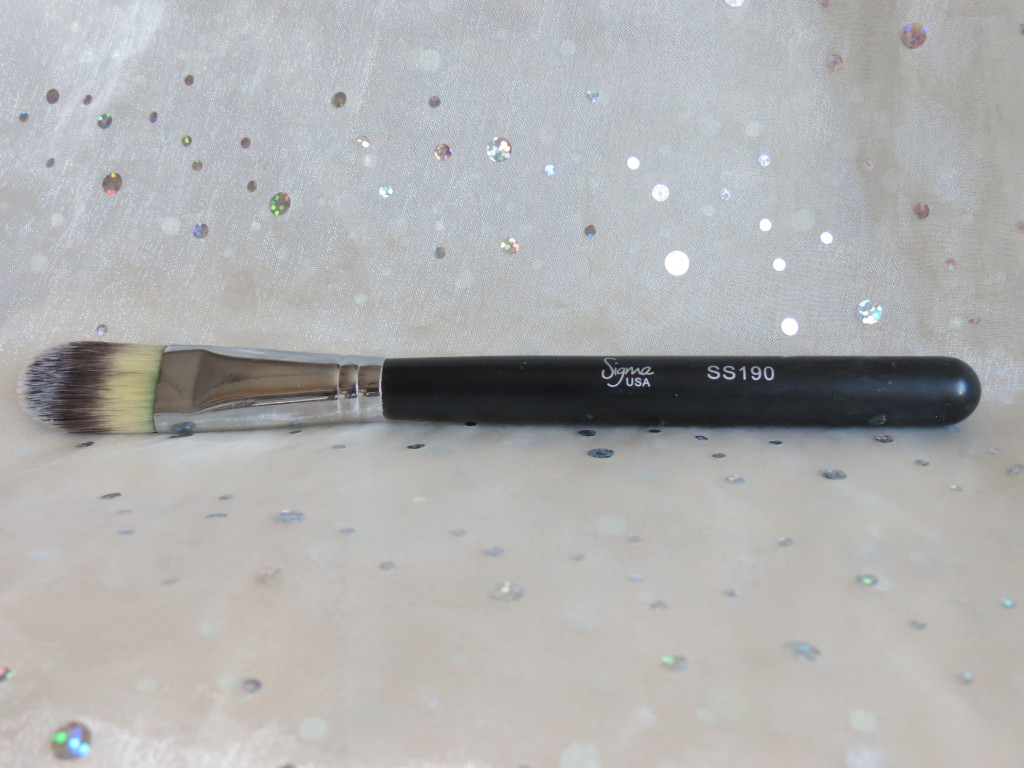 So that's all the foundation covered that I wanted to talk about in this post… now a quick bit on powder to set your foundation if you choose to do so.
So powder? Do you need it to set your foundation? The answer….. it's up to you! It depends on your skin type, your foundation, and whether you actually want to apply it or not.
 Applying powder (loose or pressed) on top of foundation will help mattify it if you have oily skin, and will generally help it last a bit longer. If you have dry skin or want to have more of a glow from your foundation then you don't have to use one. You can apply it with a brush or powder puff/pad, either over the whole face or just around your oilier areas – totally personal preference. In case anyone is interested this is the one I use, the Maybelline Fit Me pressed powder in either shade 120 or 125…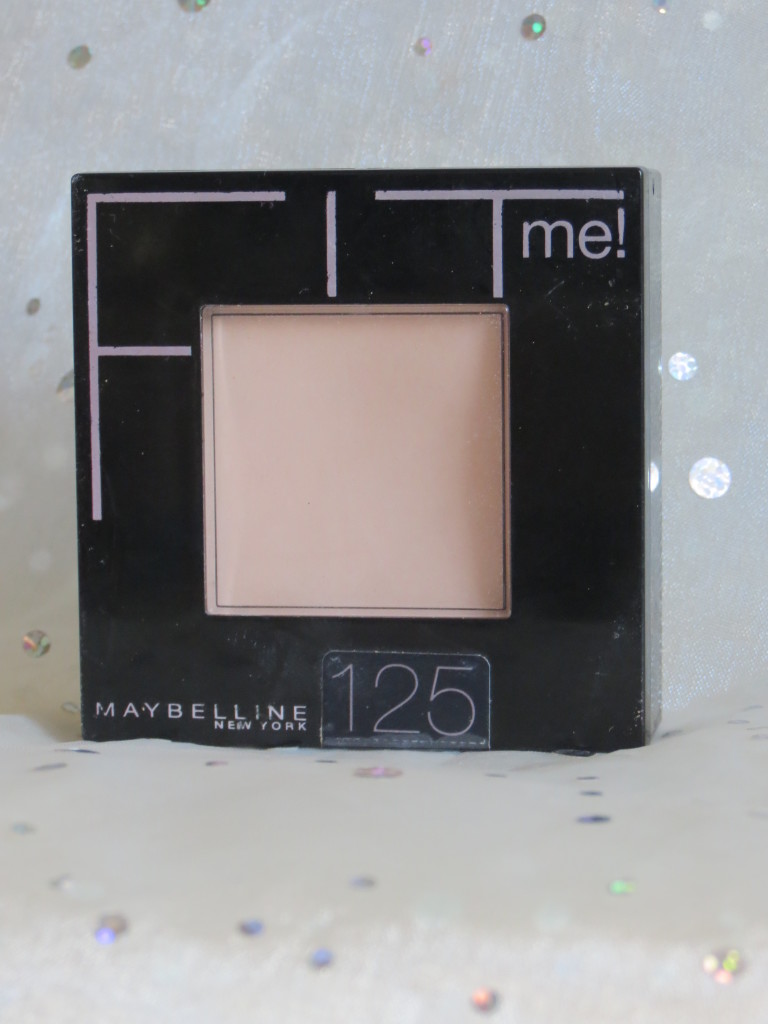 The best way I find to apply powder whether loose or pressed is with a large powder brush like this one: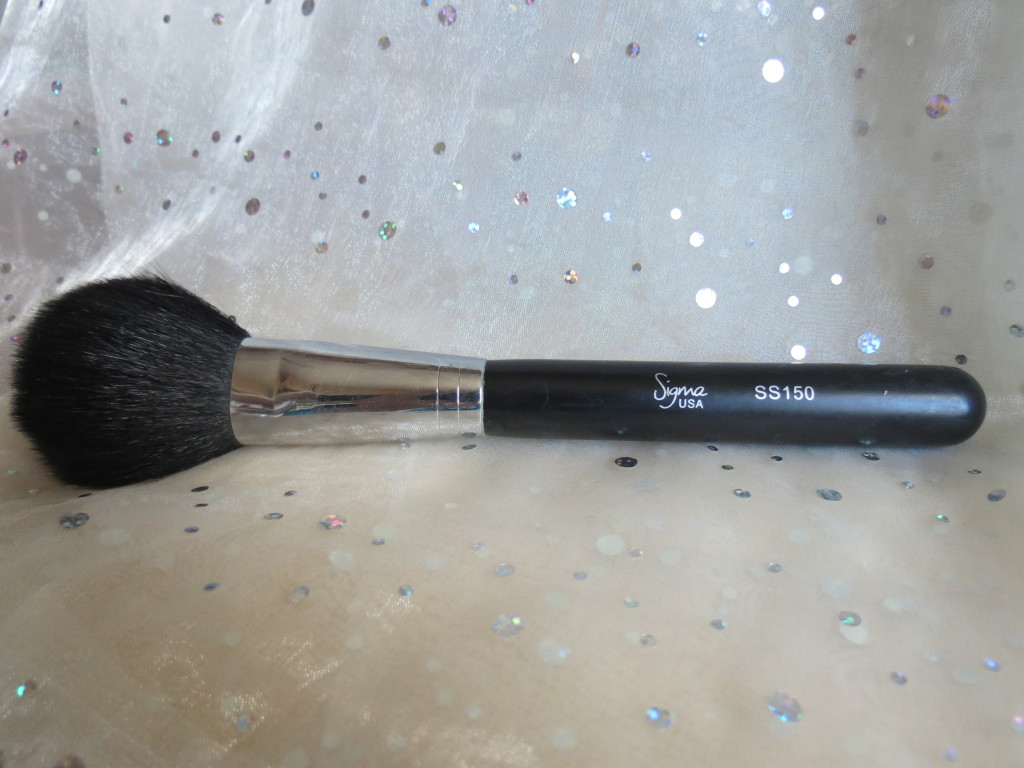 So that was my post for week 3 of the Starting Off project!
I hope this series of posts is helping at least one person out there – if it's you then let me know! 🙂