Balmi Lip Balm – Mini Haul
So I was in Boots the other day and noticed that my beloved Balmi lip balms were on sale!
I had discovered the Balmi when it had been sent to me in one of my beauty subscription boxes – as mentioned in one of my earlier posts. I really liked it from the first couple of uses, but after nearly finishing it I can safely say it's one of my favourite lip balms.
They have recently improved the packaging on the Balmi, which feels a lot sturdier and also doesn't roll away/off tables, which is a plus! I didn't have anything really against the older packaging, but the newer one is better in my opinion!
I was running low on my Raspberry Balmi and so knew I was going to buy another, only the one….except that when I found them and realised they were on sale… I ended up with all 4. Whoops! But they are such different fun flavours/scents, and they were all on offer, how could I resist?!
Raspberry: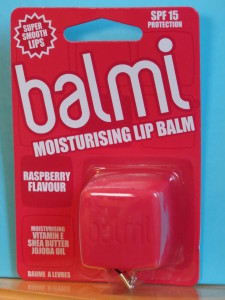 Strawberry: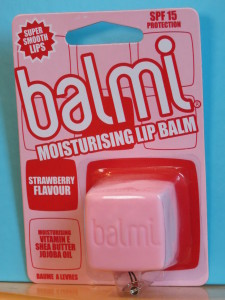 Coconut: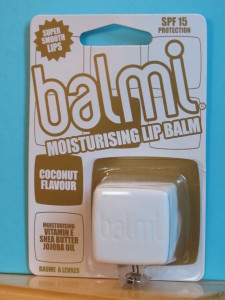 Mint: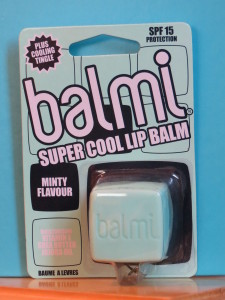 Balmi has also changed the shape of the lipbalm itself, while before it was a spherical shape to match the outer packaging, it's now more of a conical shape which looks like this: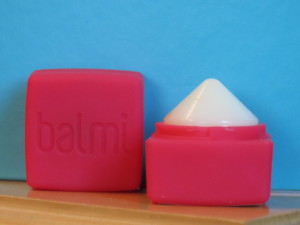 This was a completely unplanned post, as I only meant to get one to replace my nearly finished one, but as I had picked up all 4 flavours I thought I would share them with you as they really are lovely for the price! (RRP at £4.99).
As a lipbalm they are so thin and smooth on the lips, they aren't sticky and don't taste bad. They all smell amazing, and give you lasting hydration on your lips for a good while!
Have you tried the Balmi? Let me know your thoughts!