Starting Off: Makeup Tools
I can't believe this is the last post for this 10 week Starting Off project.
Hopefully at least someone has gotten some tips and help from these posts, as that was the whole point in this 10 week series.
There is a new series starting on the 12th November so keep an eye out, as that one will run right up until the 24th December.
So onto this weeks topic – makeup tools.
I won't be doing an in depth post on every type of brush/tool out there, as that would be a ridiculously long post, plus I have talked about most brushes already in a lot of the other Starting Off posts, so I will do a quick summary of the ones I have already talked about, and then I will mention a couple of other bits I haven't mentioned previously.
I will start off with the brushes! Face first and then onto the eyes. So for applying foundation I feel there are two types of brushes that work best for this, a standard foundation brush (top photo), and a slightly more dense, rounder foundation/buffing brush (lower photo).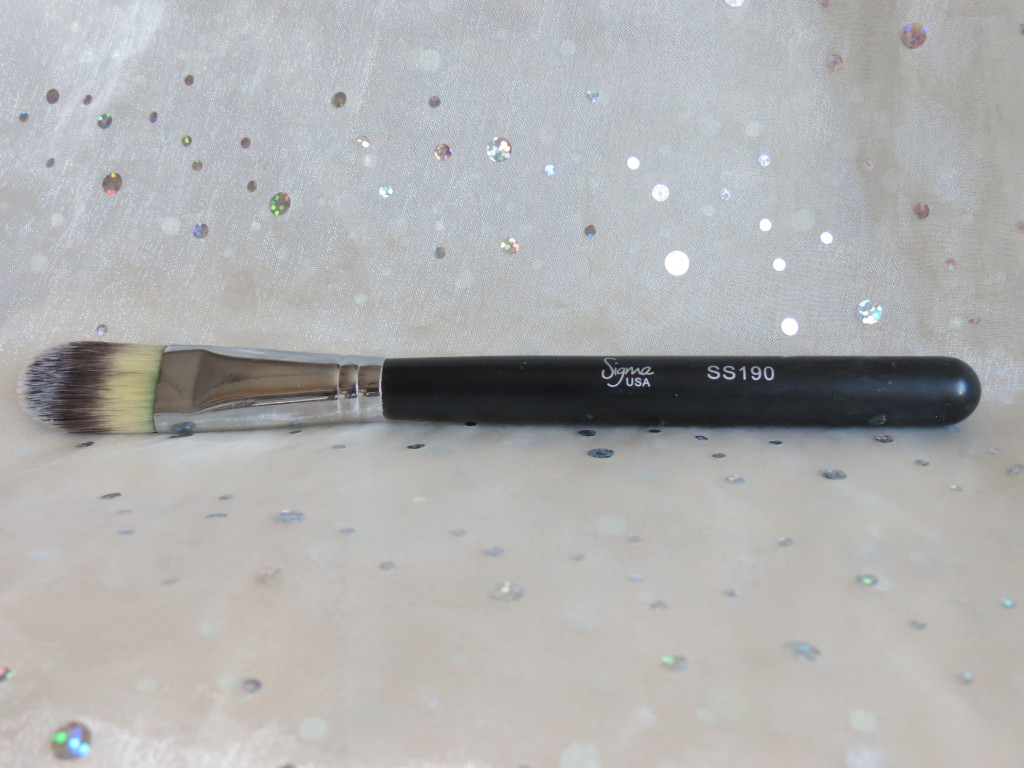 I find these types of brushes are best for applying very thin, liquid foundations as it helps to apply the product all over the face without too much work or blending. I don't use this style of brush often, but they are good when used with the right product.
Then we have my preferred choice of foundation brush…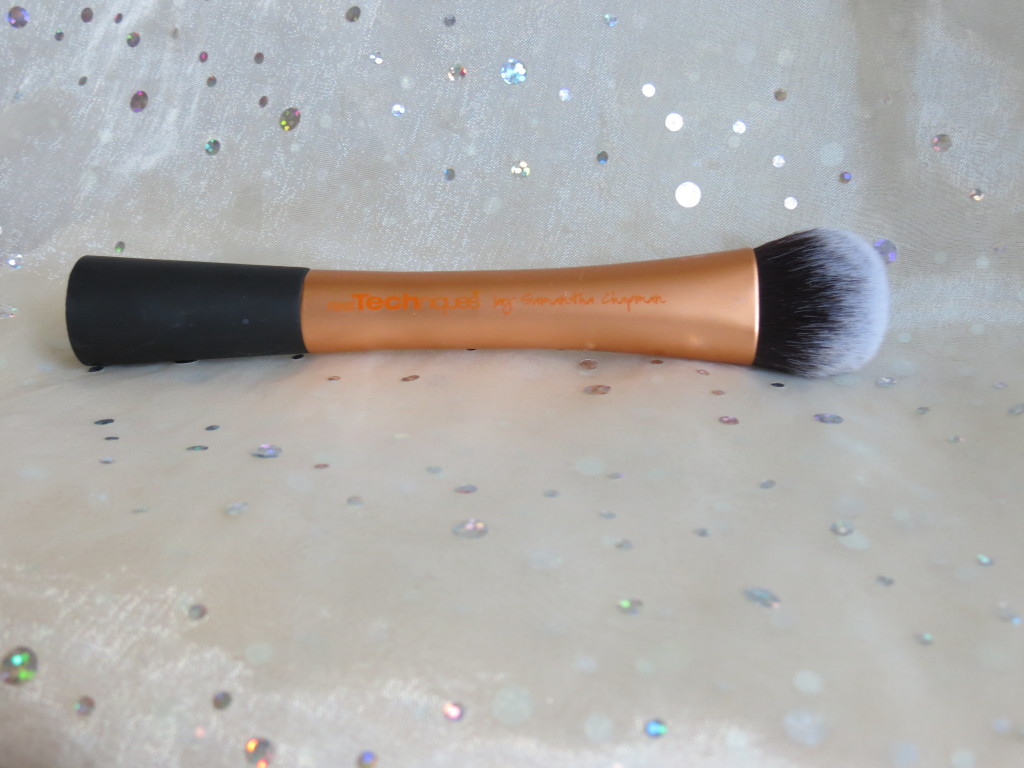 This style of brush is a lot easier to work foundation into the skin I find. I feel this style of brush blends foundation better, whilst also buffing in onto the skin at the same time, giving the best, smoothest and most even finish to the skin.
After that we have concealer. Now I don't use a brush to blend my concealer into the skin, I use my finger, but I do use a brush to apply it. I just use a standard concealer brush, and don't find there to be much difference between the different brands. They look like this…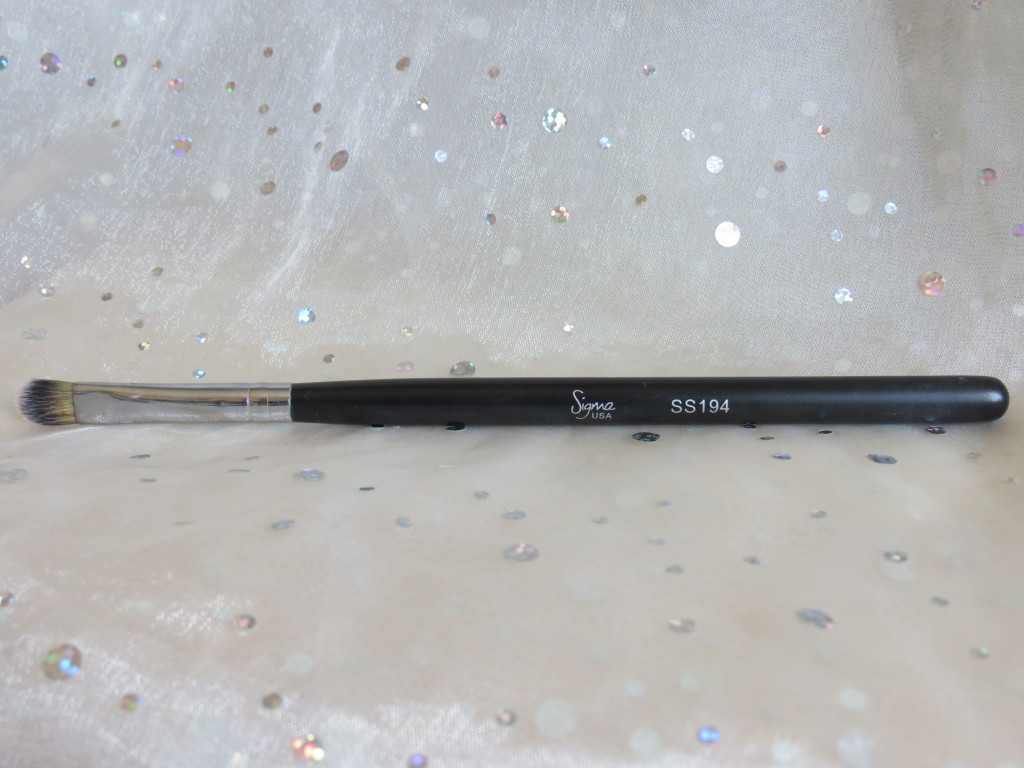 Almost like a really small flat foundation brush. They are great for applying the product to areas of the face where you want to apply the product to a very specific area.
After applying foundation and concealer it's onto powder to set. For that I find that large powder brushes work best. Swirl the brush into the product, and tap off any excess so you don't get clumps of powder on your face.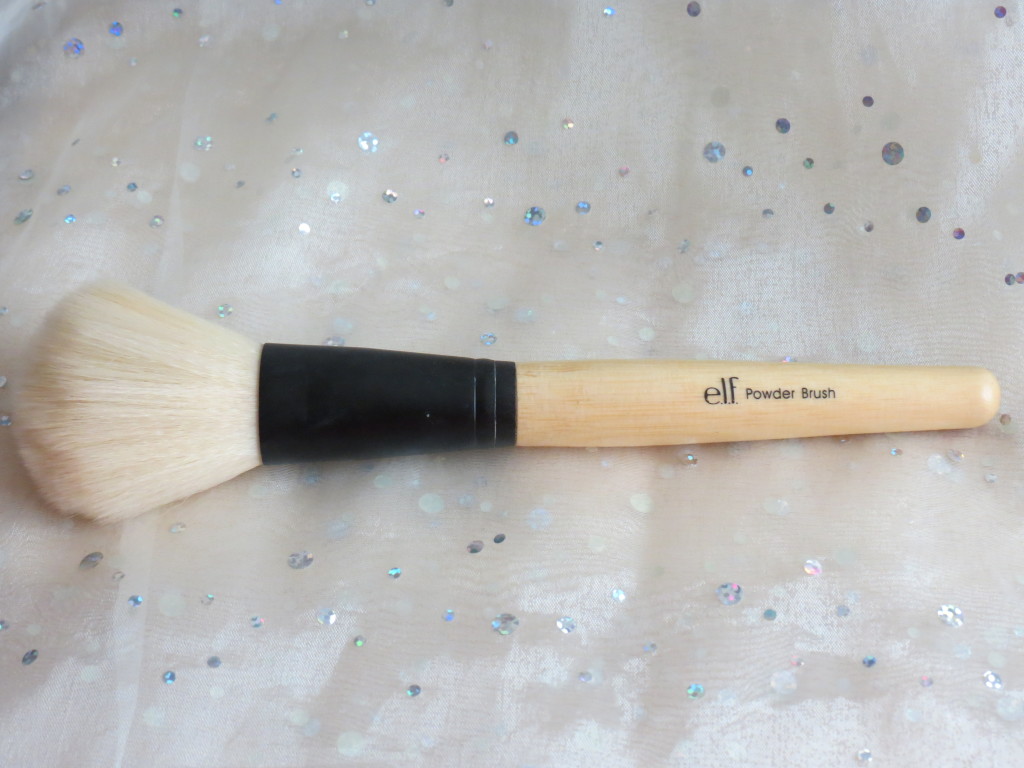 So you have your foundation on and blended in, concealer on to hide any imperfections, and powder on to set it all. After that I would then apply my bronzer for colour and contour and my blush for some more specific colour on my cheeks.
When applying bronzer as a contour I use an angled blush brush, as I find they give good control over where you are applying the product, but without being a very harsh line.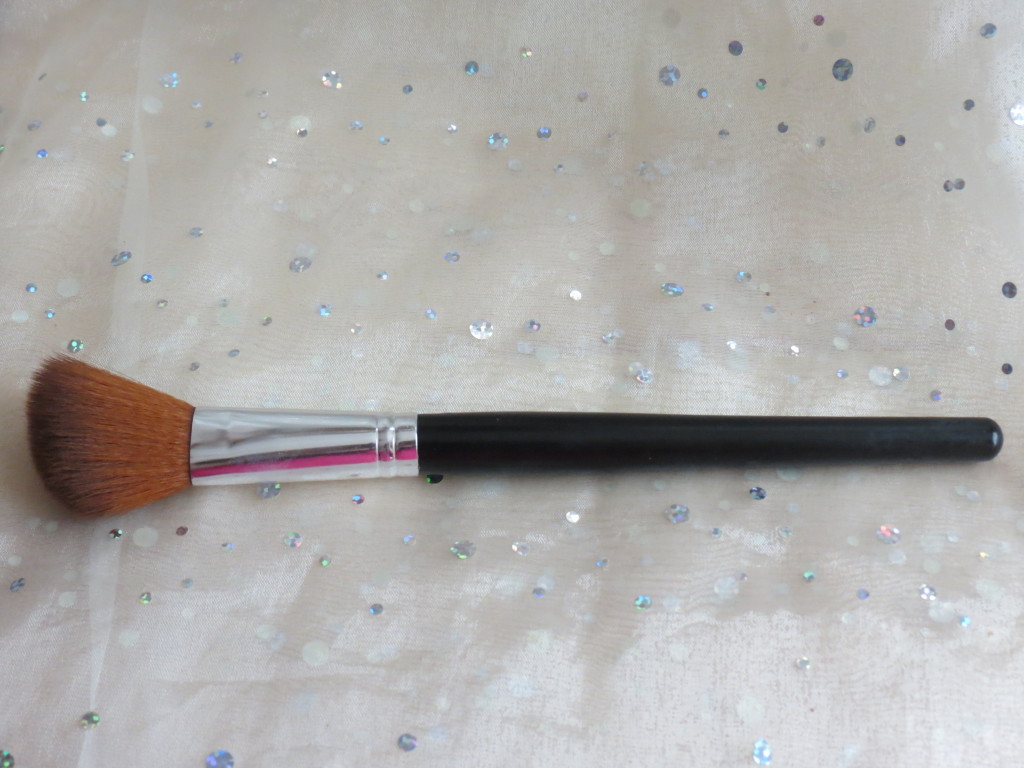 To apply my blush I either use the same style of brush as shown above, or my new favourite, a tapered blush brush like this one below, as it gives an amazing finish due to the difference in lengths of the brush hairs.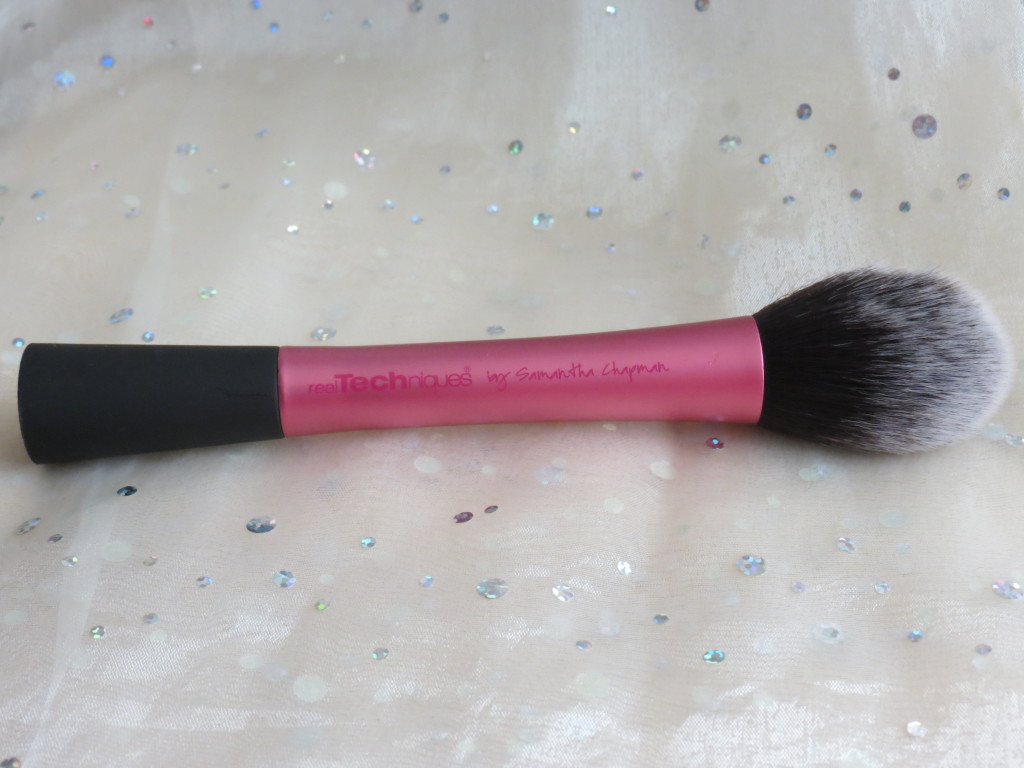 After the face is done we have eyes! I went into detail how to use each of the following brushes in the Starting Off: Eyeshadow post I did for this series, but as a quick overview…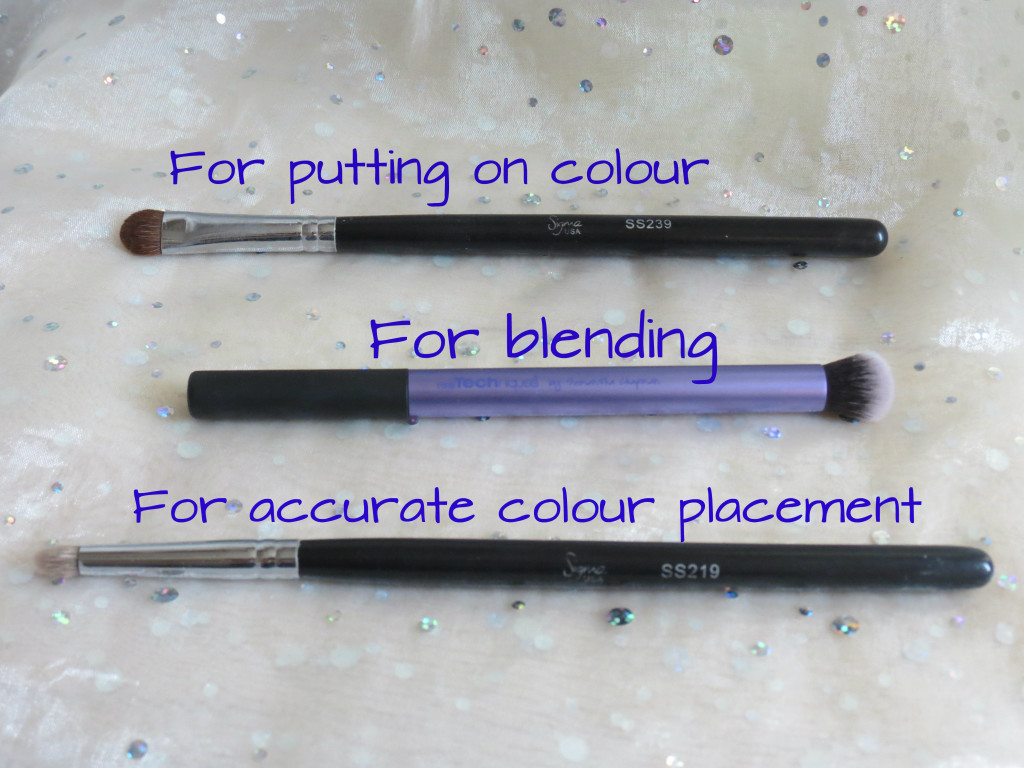 You generally only need 3 styles of brush to create nearly any look you want. The top one is a flat/dense eyeshadow brush for applying colour to the lids, the bottom one is for accurate/specific colour placement, whether you are using a bright colour, or a very dark one. It means you can be very careful where you apply the colour, and then the middle brush is a blending brush. It's used to blend colours together, help get colour more even all over, and to stop there being any harsh lines or edges.
I will include a quick note on eyeliner brushes, purely as I need them to be able to apply my favoutite type of eyeliner, the gel liners (the ones in the little pots). The best types of brush I have found to apply these are this style here:

(Yes, nail art brushes really do work just as well and are generally a lot cheaper too.)
So that's all the brushes covered I use on a regular basis! There are of course a lot more brushes, and a lot more things you can use them for, but I feel the ones listed above are the basics and you can't go far wrong if you own these. The only other two things I will mention on here which haven't been mentioned anywhere else in this series are sponges for applying foundation, and eyelash curlers.
Face sponges are another way of applying foundation, and can also give you an amazing finish to the skin. You put a little foundation onto the back of your clean hand, and then just dab the sponge into the product and then dab it on your face. The only reason I don't use them all the time is that I find they can be a bit of a pain to clean sometimes, and also, as much as they do give a good finish, they can take a while longer to get all foundation blended evenly over the skin.
If you have the time they can be great tools though.
Here is an example of one of the face sponges I own.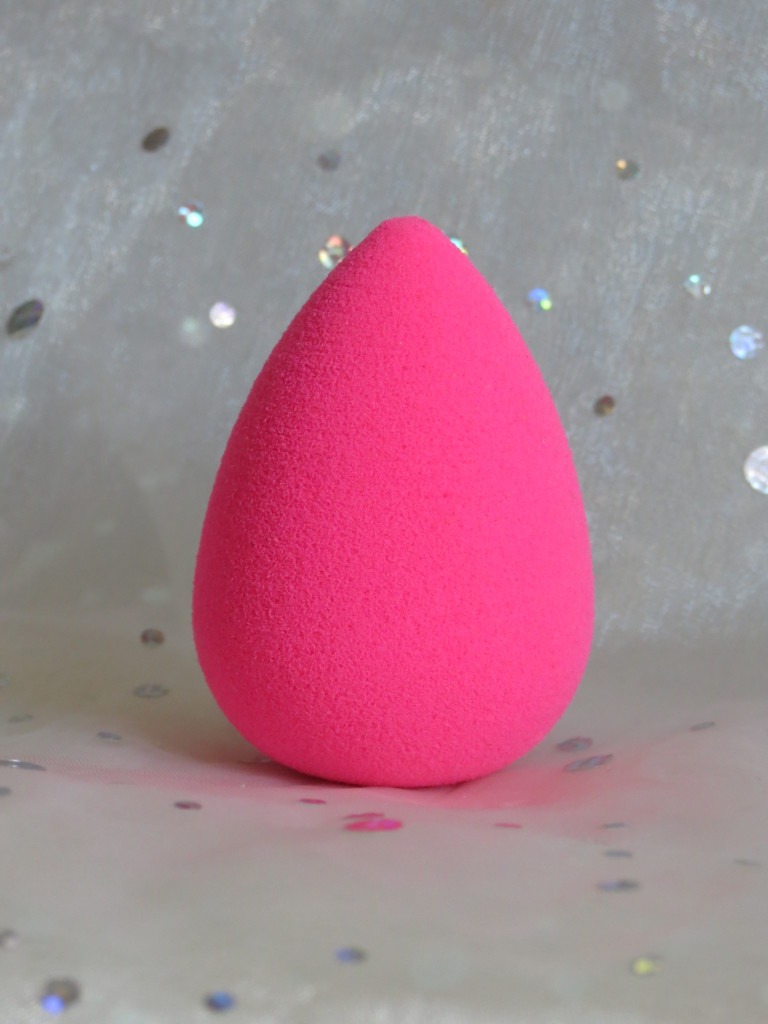 The last thing I want to talk about are eyelash curlers.
This is one of the tools that is so worth it, and can make such a difference to your whole face! (It's also one I am guilty of not using enough.)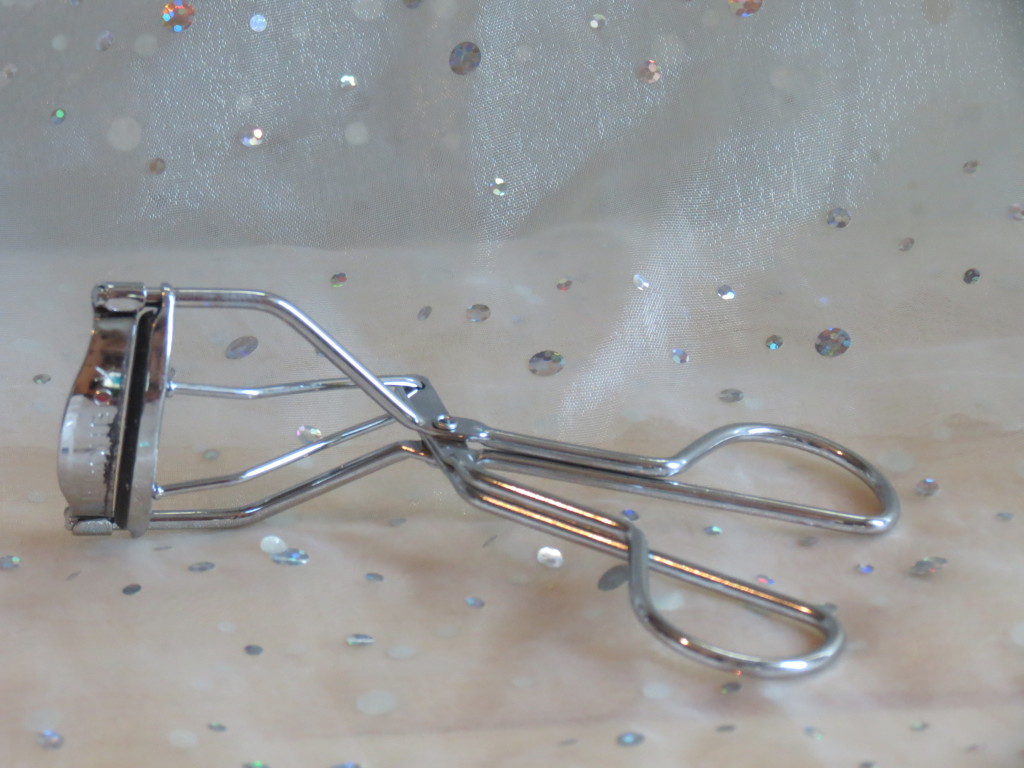 These small metal contraptions do look a little scary, but all you do is open your eye and look down, then put the curlers round your lashes and then squeeze down – not too hard!
It will open your eyes more, and also help your mascara go on a lot smoother I find.
They are not a necessity, but you can pick lash curlers up for like £1 and they really are worth it, you will see a difference.
So that's it! 10 weeks of this series done!
I hope you enjoyed these posts and that you got something out of them.
I have had a lot of fun writing them!
Did you enjoy them? Let me know in the comments below!