Starting Off: Eyeshadow
So this week we enter the world of eyeshadow!
There are SO many different ways to apply eyeshadow, and with so many colours and finishes to choose from it would take such a long time to go over everything, so I will be giving a brief description on colours, finishes, formulas and some of my favourites to keep it fairly quick!
If you are brand new to applying eyeshadow you need to start off with brushes (not the little foam applicators that come with eyeshadow). A lot of people own a lot of different brushes for applying it, but at the end of the day you only really need 3, as with these three you can pretty much create any look while only using these 3 brushes.
You do not need the same brands I have here below, these are just some of my favourites. The top and bottom are Sigma brushes and the middle one is a Real Techniques brush.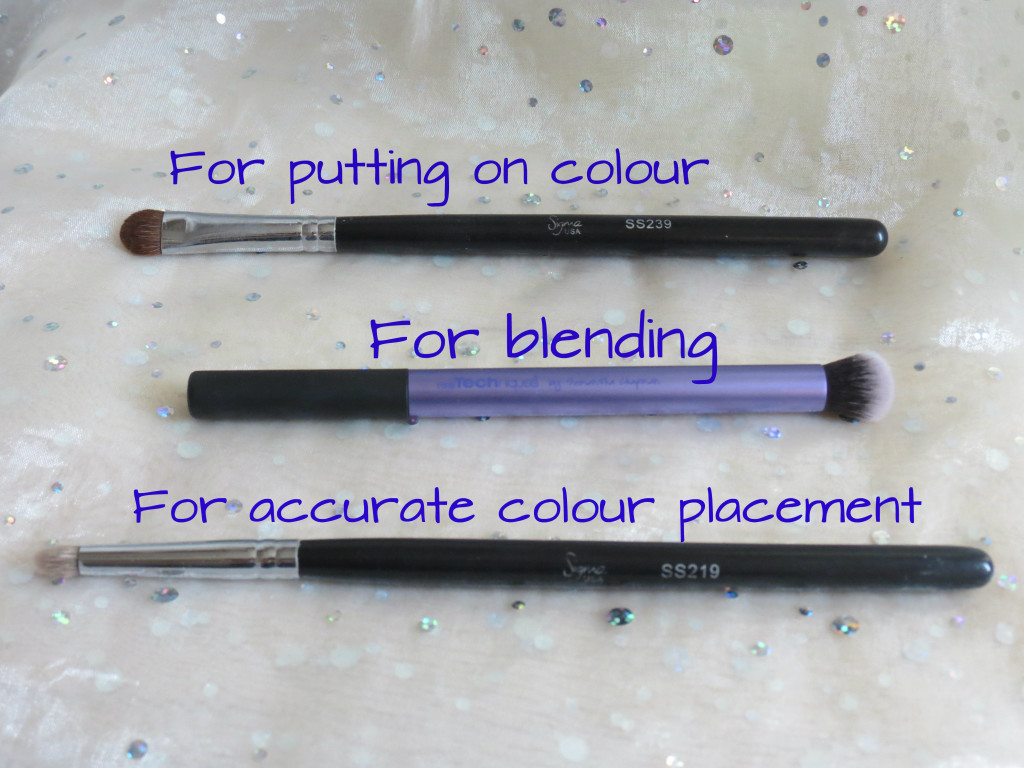 The top one is quite a dense flat brush which are best for applying colour. To use this what I do is pat the brush into the shadow on one side of the brush (you don't need to use both sides), tap off the excess so you don't get little bits of eyeshadow down your face (also known as fallout) and then apply it to your eyelids in a patting motion. Sweeping it will give a more sheer colour application and you are a lot more likely to get fallout from it.
The middle brush is used for blending out the shadow. Whether you have just used one colour, or 14 colours, I feel it is always important to blend the edges so you don't have any harsh lines or little pockets of more intese colour. It's also fabulous for blending colours together to give a lovely gradient effect between them.
The bottom brush is known as a pencil brush, and these brushes are used for applying colour to a very specific area of the eye. This could be a very dark colour to your outer corner to create a smoky eye, or a very light colour onto the inner corner of the eye as a highlight, or even if you wanted to use it to apply colour as a liner if you didn't want a harsh line.
One of the most important things before applying any sort of eyeshadow, but especially the darker and brighter colours, is to prime the eyes.
This means you start with clean, dry eyelids and then use a product to help the colour stand out more, and also stay on longer.
A lot of brands have their own primers now, but I find in general that most of them still crease and don't hold the shadow on all day…. until I started with this combination and find it works perfectly for me. I use the Too Faced Shadow Insurance, and then a MAC Paint Pot on top (the one here in the picture is the shade Painterly).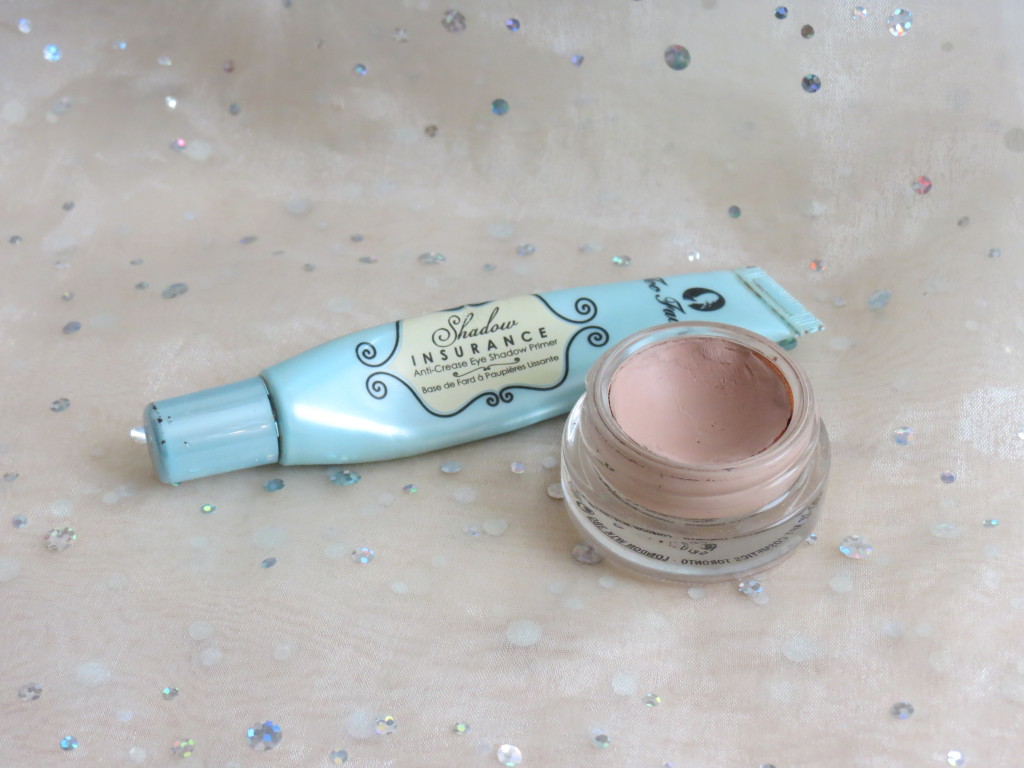 The MAC paint pots are basically small pots of cream eyeshadow you can apply on their own or under other colours. They can give amazing colour payoff, but do be careful with them creasing and you will need a good primer under it.
As for the standard powder eyeshadow, there are so many colours to choose from it can be hard knowing where to start, what sort of finish you want, and what will suit you. My best advice to you…. experiment! It's the single best way to find out what colours and styles work for you best.
Neutral shades are the most popular and are the easiest to work with, they are also the most wearable for every day. My favourite set of neutral shades is my Urban Decay Naked Palette (ignore the fact it's a little old now – and very well loved).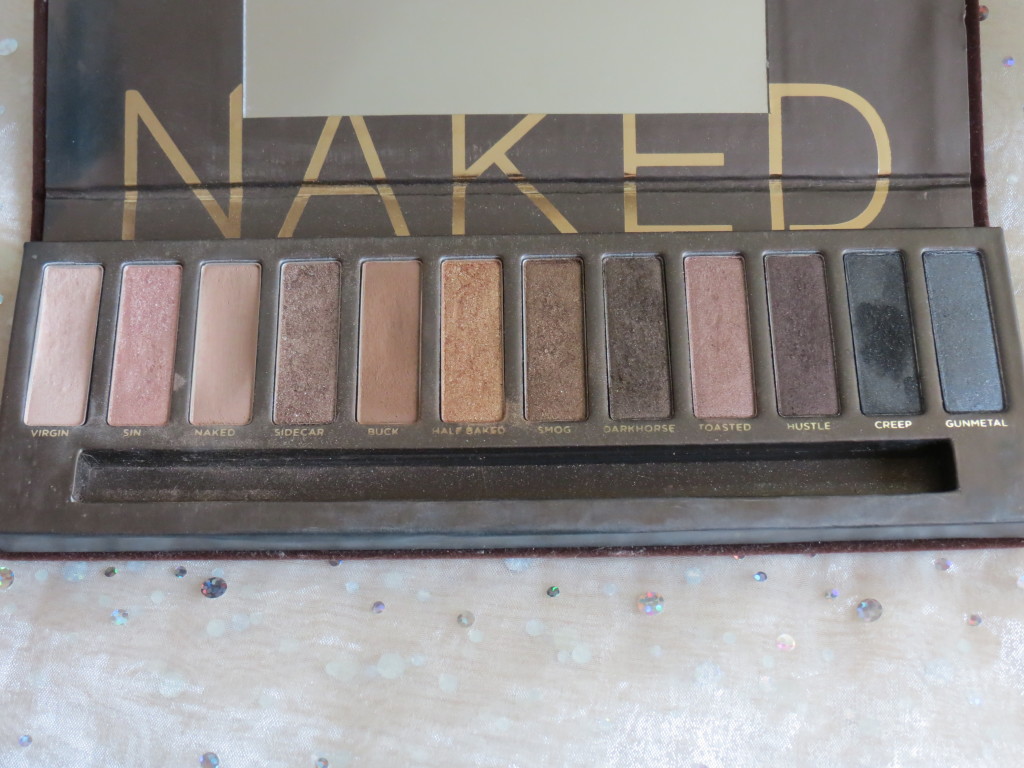 To apply these for an every day look I would apply the colour on the very left onto the inner corner of my eye, then one of the other paler shades across my whole eyelid, and then one of the darker colours into the outer corner and blend it all to give a subtle brown smoky look.
This palette is £37 to buy and I do love it as you can see, but I recently bought this palette by MUA which was a grand total of £4! This is a great dupe for the Urban Decay Naked Palette if you don't want to dish out nearly £40.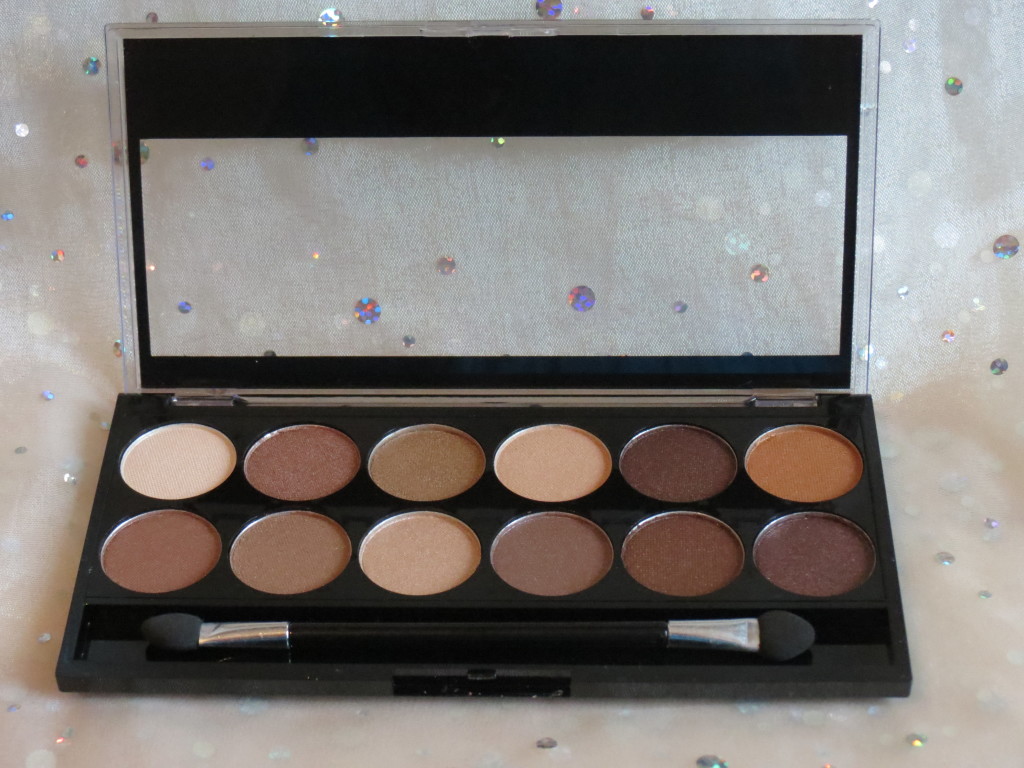 Both of these palettes give a good range of shades if you want a good mix of different browns and neutrals to create a few different looks with.
I want to add this one in also as a sort of neutral shade. It is my favourite ever eyeshadow.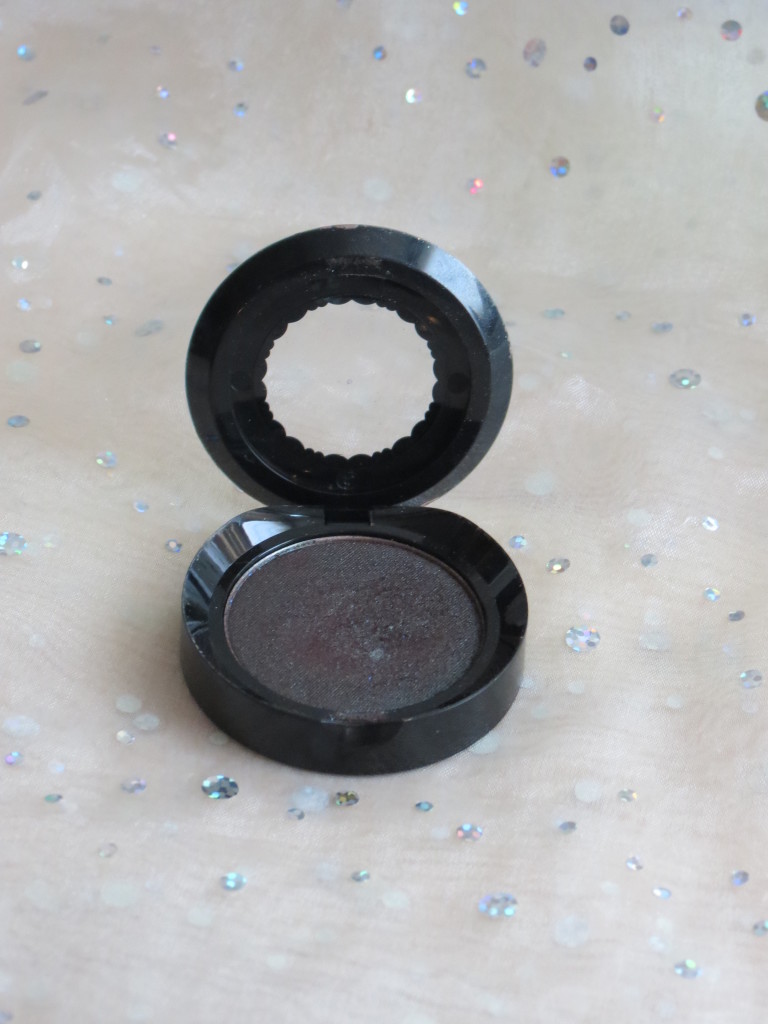 At first glance it looks like a deep brown, but when swatches you get the most amazing green sheen from it. It's from Too Faced and the colour is Label Whore. It's so pigmented you need the tiniest amount (the swatch shown is one swipe with my finger), and can be used in brown smoky eyes, or used to deepen up other colours.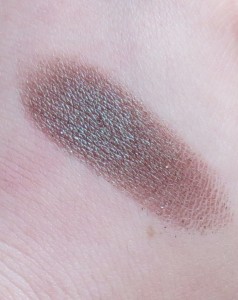 As a final point I want to mention about brighter colours.
A lot of people stick to neutral shades as they feel like they can't pull off a brighter colour, or feel it would look silly. Again if you experiment and practice you may find there are shades you will happily wear you never would have though possible before!
As an example I used this colour called "Electric Purple" to show you how wearable some of the brighter colours can be. (You don't need to go this bright if you aren't comforable with it, I just used a really bright one as an example).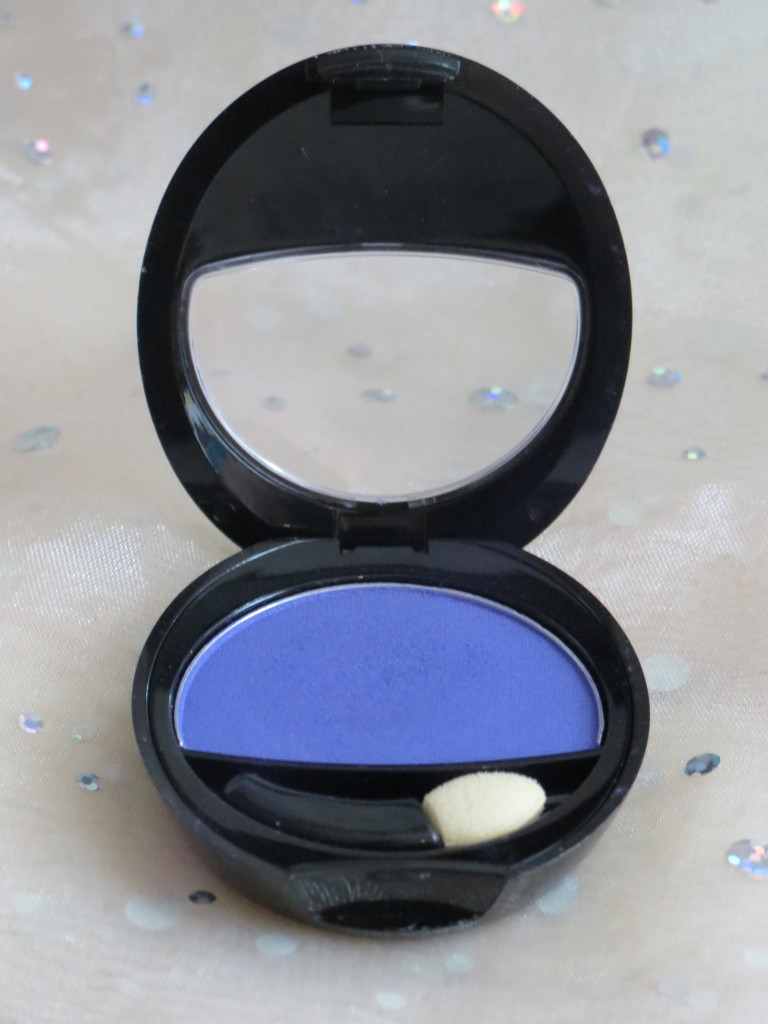 I created this the other day to be able to show you that it is possible to wear bright colours on a daily basis if you want to, and not to be scared of colour!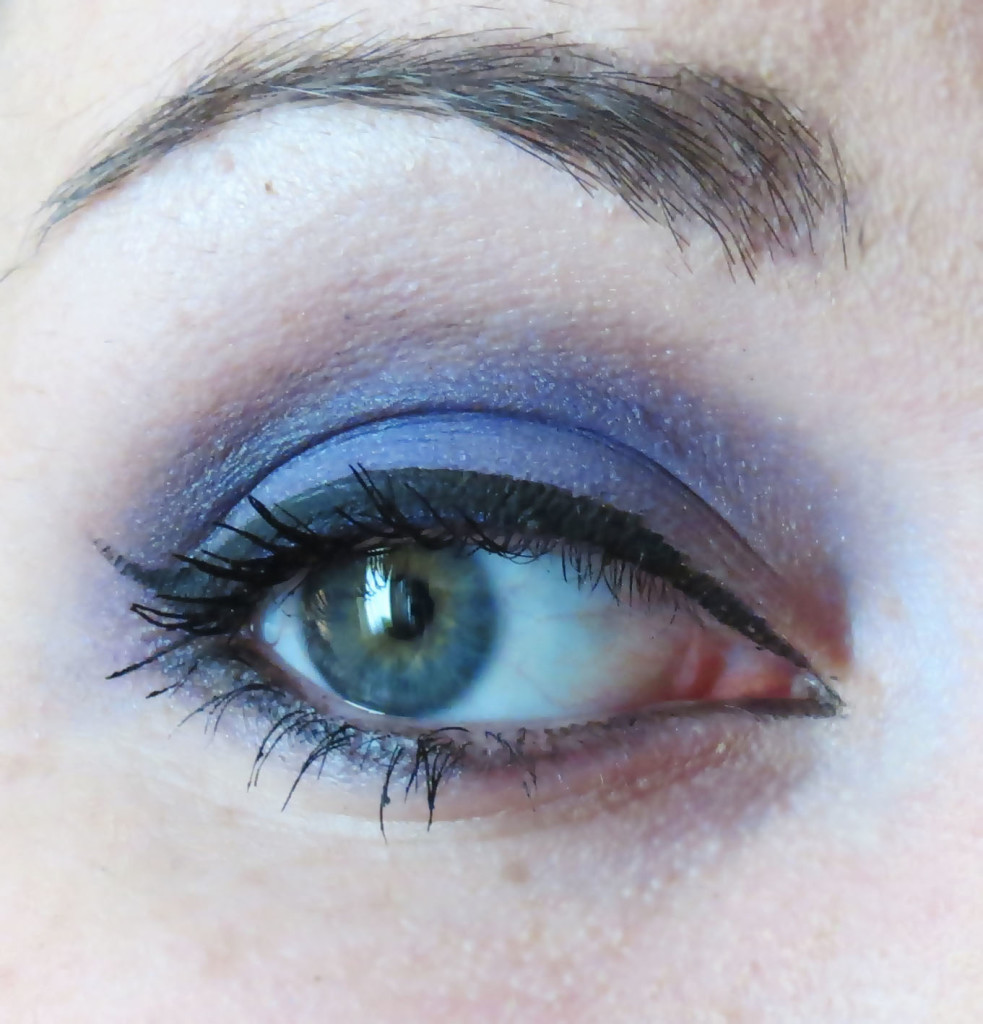 Sorry this one is a little blurry, funnily enough, couldn't see what I was doing!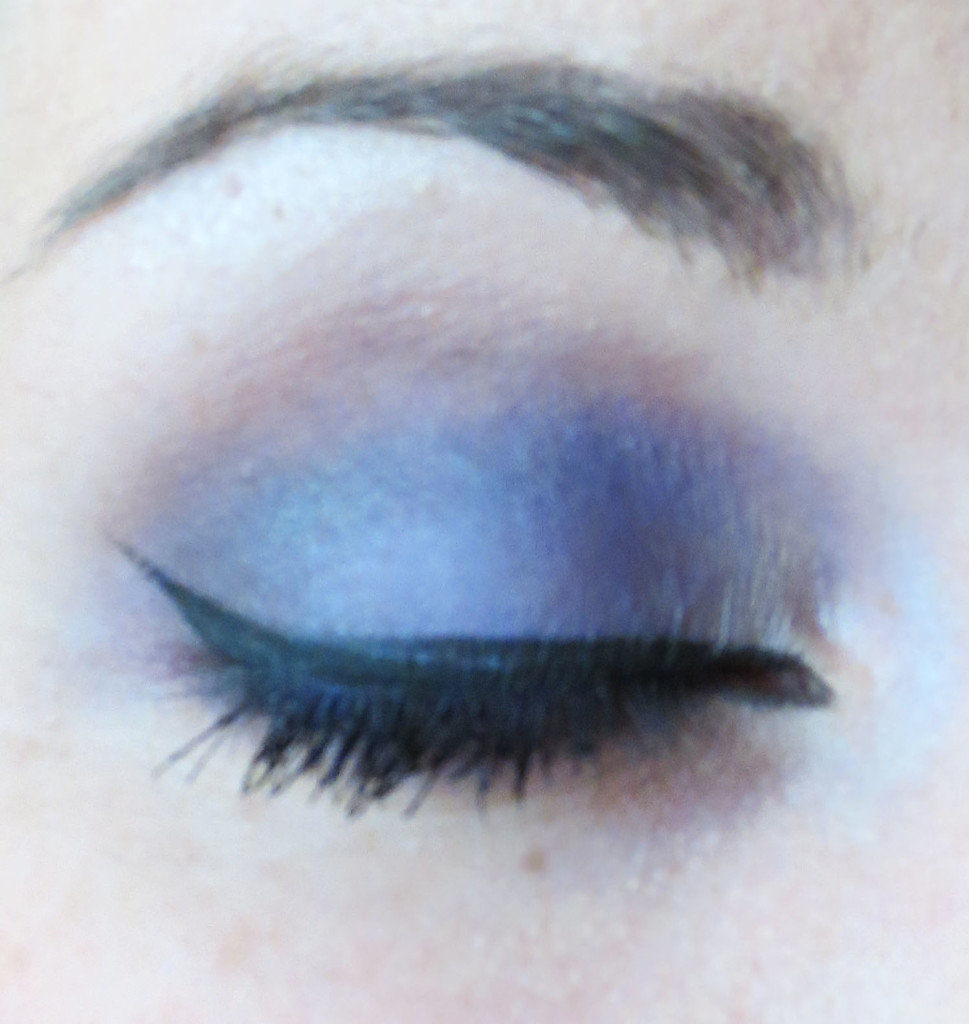 The main thing I will say when using very bright or dark colours, is make sure you add that tiny highlight onto your inner corner, add a slightly darker shade in your crease (top of your eye socket) or outer corner of your eye, and then just make sure it's all well blended!
I find putting black eyeliner on helps too, as I feel that's what suits me!
I hope you found this helpful! Are you guilty of sticking with neutral shades or do you like the bright ones too? Are you going to try brighter colours now? I hope so!
Let me know in the comments below!