Favourite Winter Scent – TheWinterProject
This week is week 3 of The Winter Project, and it is the last week of the winter themed posts. Next week we move onto the Christmas themed posts! Can't wait!
For this post though it is all about favourite winter scents, so I decided to do it on a perfume I have been loving right now. Lola by Marc Jacobs.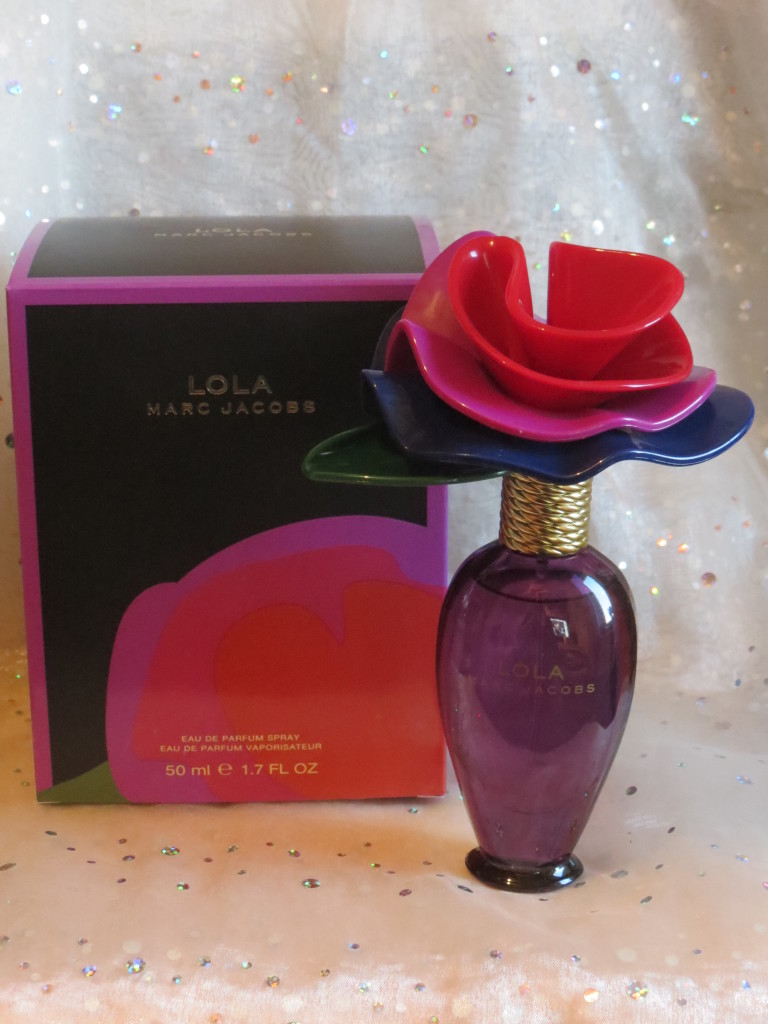 As you can see from the picture above the bottle is so pretty. I love the look of all of the Marc Jacobs perfume bottles (my review on the Marc Jacobs Dot perfume here).
When I first ever saw the Marc Jacobs perfumes I was instantly drawn to the bottles and packaging as it's all so colourful and pretty, but as I have said before, at the end of the day it is the fragrance itself that matters when buying yourself a scent, and you really won't be disappointed with the Marc Jacobs range.
This is my favourite one of his for this time of year though, as it still has the similar fruity, floral notes in as the others, but this one is that little bit warmer for this time of the year when the weather is a bit cooler.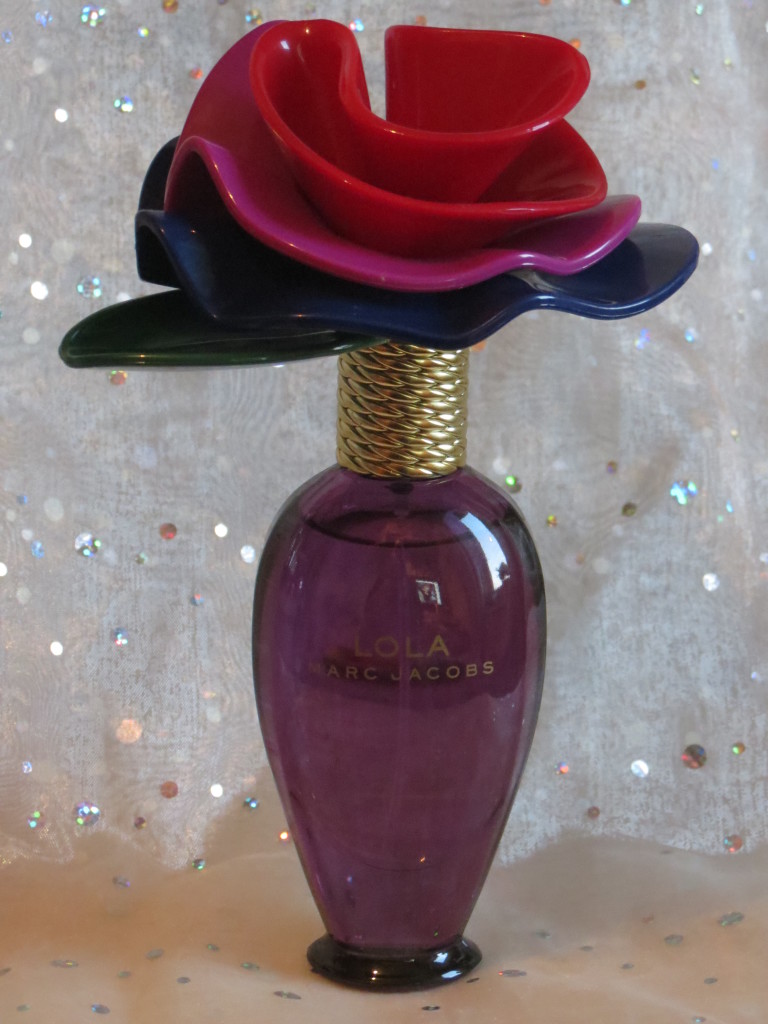 I love the colours of this bottle, as I feel it's understated but still a statement bottle. I am aware that is very contradictory and doesn't make a lot of sense… but what I mean is it's clearly a bottle that has been made to be seen, but at the same time the colours of the bottle and lid are deeper, richer colours so won't look out of place on your dressing table.
This is a lovely floral, slightly sweet/fruity scent as I said earlier in this post, but also has slightly warmer tones through it so it makes it amazingly suitable for this time of the year.
Top notes – Pink Pepper, Pear and Grapefruit
Middle notes – Peony, Geranium and Rose
Base notes – Vanilla, Musk and Tonka Bean
 As you can see from the ingredients, there is a really lovely mix of floral and fruity notes, with a touch of vanilla to deepen the scent ever so slightly.
The rose is the floral which stands out the most out of all the middle notes, but I wouldn't say it was an overly strong scent, as I can smell much more fruit than rose.
It's not hugely expensive either, at around £47.50 for a 50ml bottle (the one pictured above).
The lid is also something I love, it's made out of a plasticky rubber material so won't crack/smash if you drop it, which is always a bonus. (Don't drop the bottle it'self though, that really will smash!).
Overall I really like this fragrance. It's got the fruitier and sweeter notes in which I love, but also has the florals and rose in, which gives it a lovely elegant feel.
Leave me your links to your TheWinterProject posts in the comments so I can have a look at all of them and see what you have all chosen.
Have you ever tried this fragrance? Let me know!