Dot by Marc Jacobs
This review will be on the fragrance Dot by Marc Jacobs.
This fragrance came out in 2012 so it isn't brand new, but the reason I decided to review this one now is that his brand new one Honey has just been launched and there is a lot of reviews about that one in blogs and other reviews. They aren't hugely similar, but in having similar bottles I have been finding a few comparisons online, but I personally prefer this one.
So this is Dot by Marc Jacobs: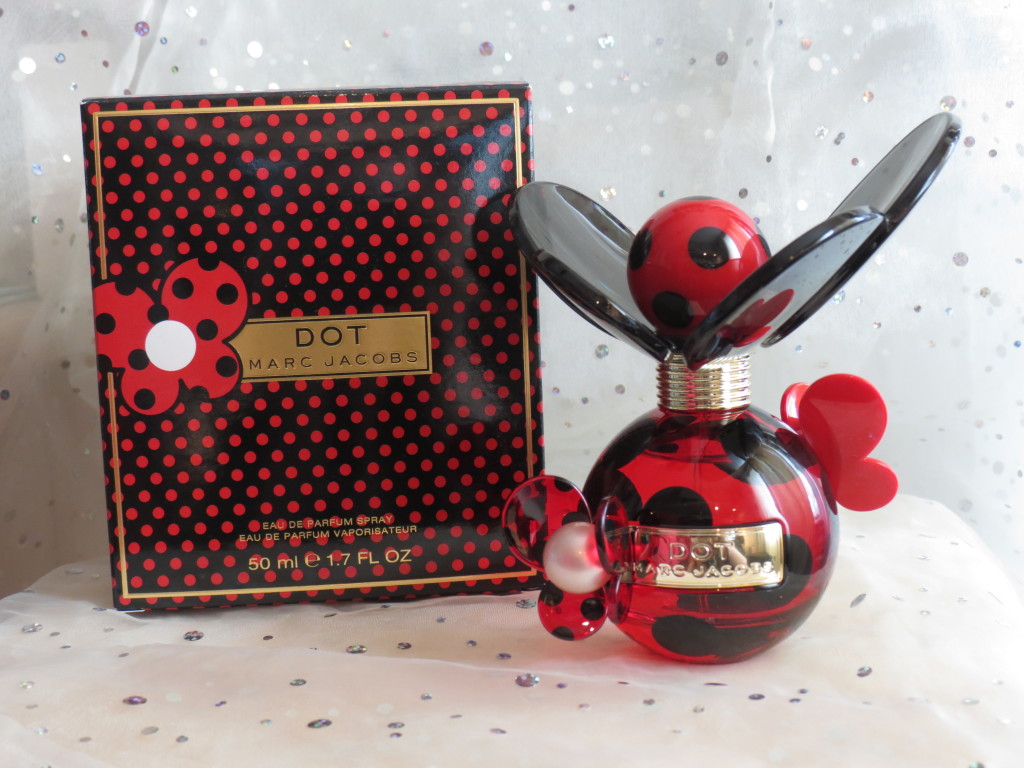 Marc Jacobs never fails to bring out beautiful collectible looking fragrance bottles, of course with matching boxes/packaging.
I will say that it isn't exactly "handbag friendly" and you may be better getting a travel atomiser if you are a fan of the Marc Jacobs fragrances.
Here is a close up of the bottle, isn't it pretty?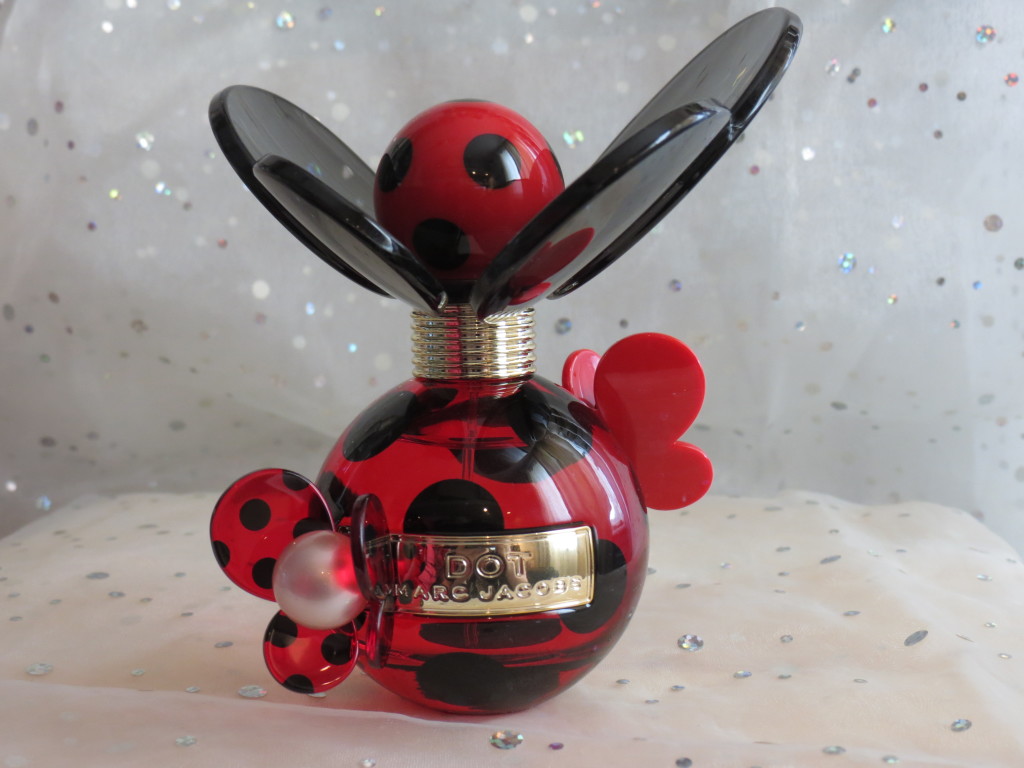 So the fragrance itself is beautiful, and is my favourite fragrance by Marc Jacobs as I love the sweetness in it. It's also an eau de parfum which is also a bonus!
A quick overview of the notes in this fragrance:
Top notes – Honeysuckle, Dragon fruit and Red Berries
Middle notes – Coconut, Jasmine and Orange Blossom
Base notes – Driftwood, Vanilla and Musk
Everybody's skin is different, so each person will find they can smell different things, and will be able to pick out certain notes over others. This is just my opinion from how it sits on my skin.
When you first spray this fragrance onto the skin you can smell the sweetness from the fruit coming through straight away, but it's not a sickly sweet smell, it's more of a natural sweetness.
As it starts to settle after a few minutes the sweetness calms down a little as more of the floral notes come through, making it a slightly sweet, fresh, floral smelling fragrance. More floral than I would have expected from the initial spray, but still holds onto that sweetness which I like.
Once it properly settles into the skin after about another 20-30 minutes I can definitely smell a hint of vanilla there which works really well with the slight sweetness and florals from the earlier notes. I don't get so much musk or driftwood from it, but again that's something that is personal to everyone.
To sum up, I really love this fragrance, it's a light sweet summery fragrance but without being sickly sweet, or overly floral. I think Marc Jacobs got it pretty spot on with little old Dot, and for me the packaging totally matches the scent, as the sweetness makes it feel young and fun 🙂
The bottle I own is the 50ml size and the retail price for that is £47.
There is also a 100ml size at £63 and the 30ml at £37. (The 30ml has a clear bottle and the lid just has one small set of "ladybird wings" on it, only the larger two sizes have the full masterpiece bottle).
As with any fragrance, you should always try it on the skin and if you can, let it settle right into the skin for at least 20 minutes to get the best idea if you are still going to like it once the base notes come through. But I would highly recommend going to give this one a shot!
Let me know what you think of this fragrance, and the bottle!