Book Review: The Statistical Probability of Love at First Sight by Jennifer E. Smith
The Statistical Probability of Love at First Sight by Jennifer E. Smith
215 pages
Rating 3/5 stars
"Who would have guessed that four minutes could change everything?
Today should be one of the worst days of Hadley's life…
Her father is getting married in London to a woman she's never even met, and she's just missed her flight.
Hadley has never believed in destiny or fate before…
But, stuck at the airport in New York, today is also the day she meets Oliver. He's British. He's cute. And he's on her new flight.
Set over twenty-four hours, Hadley and Oliver's story will make you believe that true love finds you when you're least expecting it."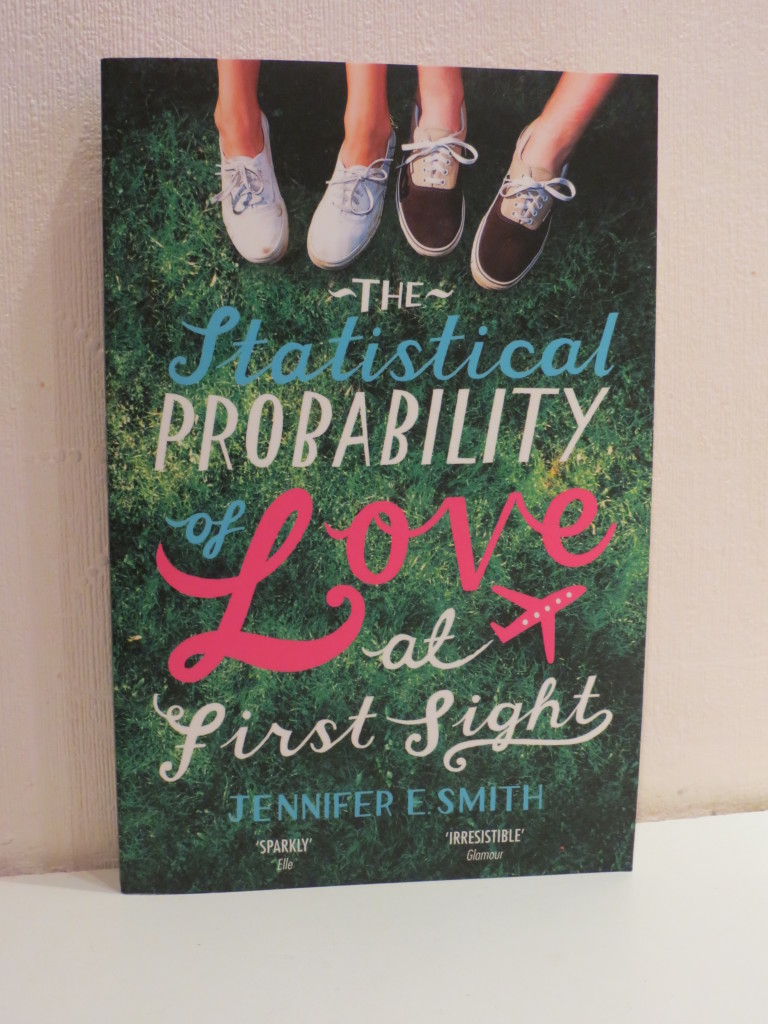 I had heard a lot of good things about this book so I was so excited to read it!
It is a lovely little story but I must say I am slightly disappointed… not so much with the ending, but more that I simply didn't adore it as much as i was hoping to, and find it not a book that will stick with me.
The story itself is adorable, and Oliver seems like such a nice guy! Plus there was all the drama with Hadley and her family, which I wasn't expecting!
I think maybe if this book was longer and had more depth and detail in it, that I maybe would have loved it more! But unfortunately it wasn't and so I didn't.
I don't feel that I could relate much to the characters, which to me is what I would want in this sort of story! The characters themselves weren't all bad though.
If you are looking for a light hearted quick summer read then give this book a go! A lot of people rave about this book, and I bought it due to the hype it has gotten on blogs and youtube!
For me it was a bit disappointing and not as good as I had hoped for, but I liked it enough that I will hang onto it, and may give it another go in the future! 🙂