Book Review: Beneath the Glitter by Elle and Blair Fowler
Beneath the Glitter by Elle Fowler and Blair Fowler
277 pages
Rating 4/5 stars
"Welcome to a place where dreams are made.  And where nothing—and no one—is ever what it seems.
After their make-up and fashion videos went viral on YouTube, sisters Sophia and Ava London are thrust into the exclusive life of the Los Angeles elite.  Here fabulous parties, air kisses, paparazzi and hot guys all come with the scene. Sophia finds herself torn between a gorgeous bartender and a millionaire playboy, and Ava starts dating an A-list actor.  But as they're about to discover, the life they've always dreamed of comes with a cost.
Beneath the glitter of the Hollywood social scene lies a world of ruthless ambition, vicious gossip…and betrayal.  Someone close to them, someone they trust, is working in the shadows to bring the London sisters falling down. And once the betrayal is complete, Sophia and Ava find themselves knee-deep in a scandal that could take away everything they care about, including the one thing that matters most—each other."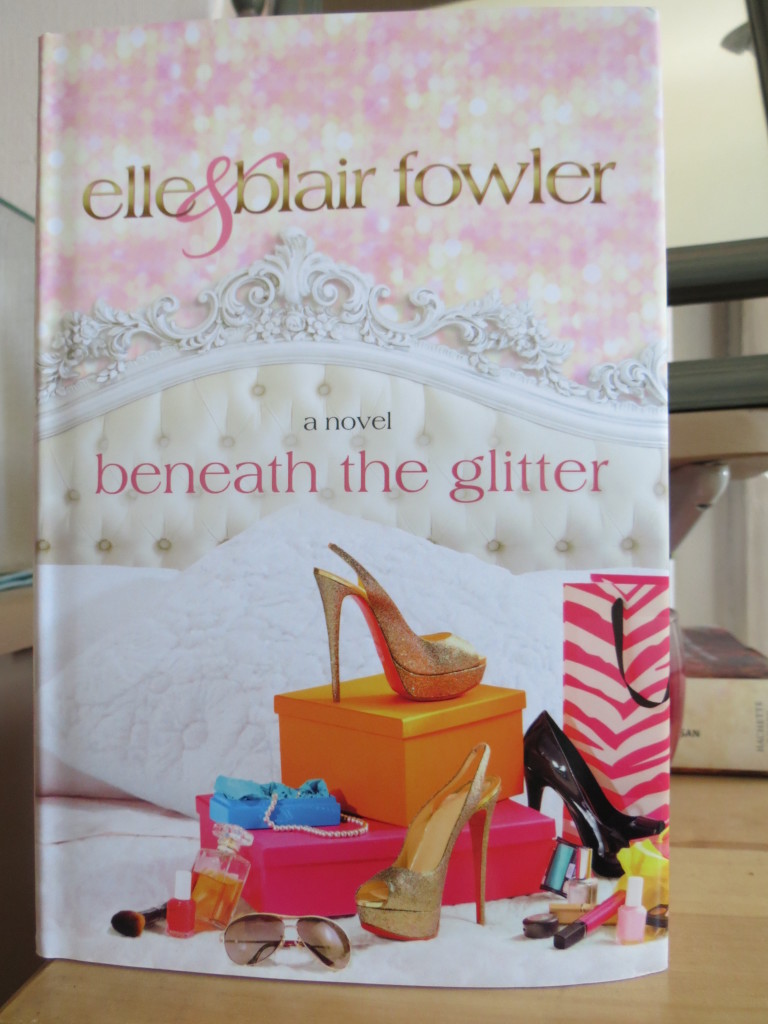 This Book was written by Youtubers Elle Fowler and Blair Fowler, which is why I wanted to read it! And I must say I was impressed! The main characters (Sophia and Ava London) were loosely based on the two sisters, and that was obvious right from the start and was tricky to then separate them from the fictional characters in parts, but as I got more into the story the individuality came through and then it was as easy to read as any other light summer read!
First off I just want to say how cute the cover is! I love how girlie it is, plus the actual book itself is cream with pink writing. Details make all the difference! There is also a picture of Elle and Blair on the back which I will post at the end of this review for anyone who doesn't know who they are.
There was an unexpected side to the book with the animal shelter volunteering which I really enjoyed as it wasn't expected at all when you hear of all the "glamour" the book is about, and keeps a nice "real feel" to the book at the same time. In saying that, some things did annoy me a little. For example the length of time the sisterly disagreement went on for, but it was an easy read so can look over that, plus that was just personal preference and nothing actually wrong with the book!
I read this book in less than a day as it was really enjoyable and there was enough "drama" in it to keep you wanting to read on and see what happened.
I didn't adore the book I will admit, but normally I don't read such light hearted chick-lit books, so it may have just been that as opposed to the actual book itself, but I think it was a great first novel and you can tell a lot of time and thought went into it, hence I have given it 4 stars!
I didn't realise this wasn't a stand alone book when I first started reading it, so when I got to the end with the cliff hanger I was like "that doesn't explain anything?!" but then I noticed the page saying the next book was coming Summer 2013, and it made perfect sense.
I enjoyed the book enough that I have pre-ordered the next one – and love how the covers match! There is nothing more annoying in the book world than a series where the covers don't match! Looking forward to receiving, reading and reviewing that one too. 🙂
To summarise, if you are looking for a majorly heavy, in depth, complicated book then this really isn't for you! On the other hand if you like light hearted, girlie, easy going summer reads, then this could be perfect for you and I would recommend you pick it up.