Yves Saint Laurent Perfume – Manifesto
Having not had the best time over the last few weeks I took a short break from blogging, but needless to say as much as I needed the break, I missed it and everyone! So I am back 🙂
Hopefully from now I should be back blogging a few times a week so look forward to chatting to everyone again, along with reading and replying to all comments left.
For today's post I have decided to do a perfume review of one of my favourites, Manifesto by Yves Saint Laurent.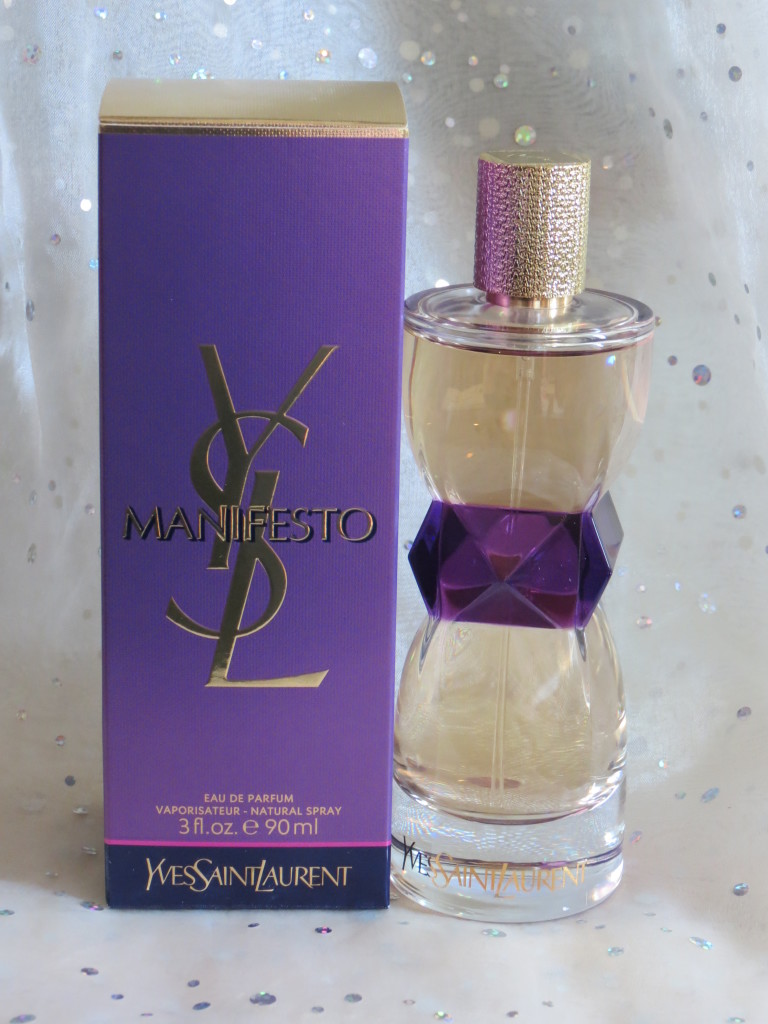 This fragrance was launched last year in 2012 around August time, so as much as it isn't a brand new perfume, it's not too long out.
(There is now an elixr version of this perfume out also.)
The bottle of this perfume is beautiful, with a very classy, elegant look and feel to it, but without being boring at all. In the centre of the bottle there is a purple section which looks like a beautiful purple jewel.
The top notes in this fragrance are:
Black Currant, Bergamot and Green notes.
The middle notes are:
Lily of the Valley and Jasmine.
The base notes are:
Cedar, Sandalwood, Vanilla and Tonka Bean.
Needless to say, from the list of notes above which are the notes that make up this fragrance, it isn't a light, floral, summery scent. If you are the kind of person who prefers very floral, aquatic, green or musky fragrances then this wouldn't be the first one I would recommend for you.
On the other side, if you like slightly heavier scents, or fragrances that are fruity with a touch of vanilla but without being sickly sweet then I am sure you will love it as much as I do.
Yves Saint Laurent is such a luxurious brand that I never expect anything less with their fragrances, and as much as I am happy to admit that not all of their fragrances are to my taste, this one most certainly is and exceeds any expectations I had about it before trying it on my skin for the first time.
Apart from the bottle and the scent itself, the other things I really like about this particular perfume is the fact that it is such a distinctive/unique scent, and also how long lasting it on the skin, meaning that it takes a long time for it to run out, as you don't have the same need to top it up on the skin all the time also as the scent lingers.
To me, I feel this is a beautiful, feminine, glamourous scent. Perfect for an evening or if you want to make an impression during the day.
The fact it has vanilla in makes the black currant less imposing, and gives it a softer scent, rather than it just being a mostly fruity scent which means it's perfect for any time of the year too.
Overall I really enjoy using this fragrance, and think it will always be one of my staple fragrances that I always have in.
Do you like the sound of this fragrance or have you already tried or got it? What do you think of it? Let me know 🙂