Vera Wang Princess Review
My plan was to do a fragrance post on a lovely warm, slightly spicy scent for the cooler months, something more seasonally appropriate, but in all honesty I have been loving this perfume recently so wanted to share it with you all.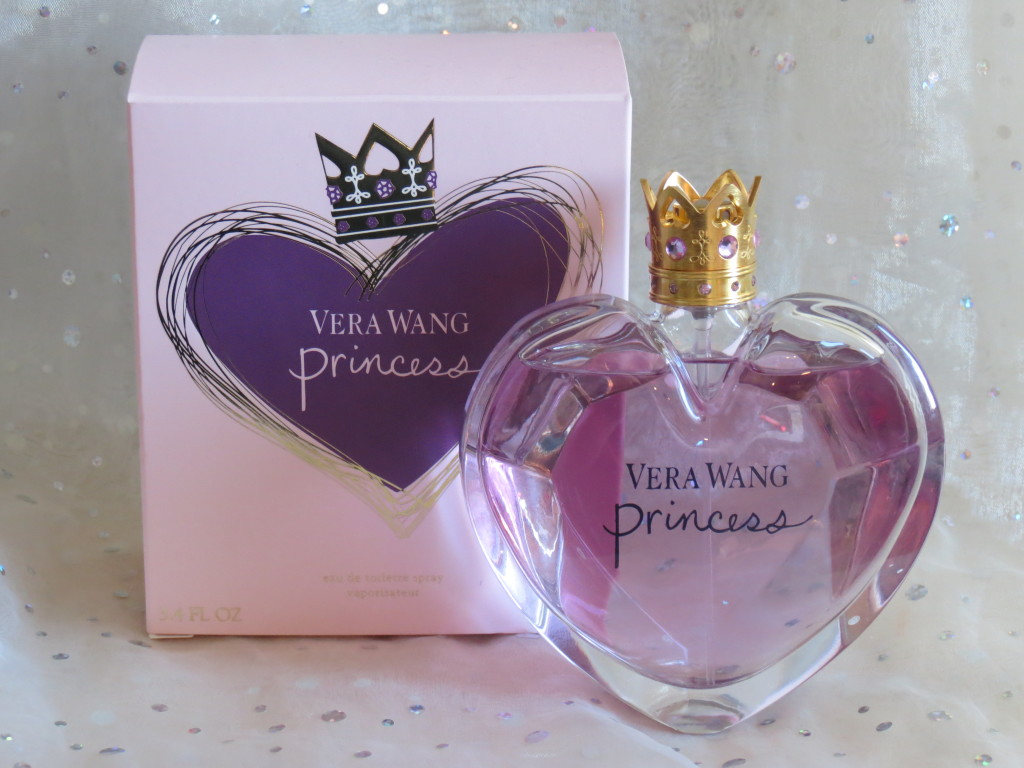 I had known about the Princess by Vera Wang perfume for quite a while, and thought the bottle was really pretty, but had never been overly intrigued to have a smell of it to see what I thought. It was only after reading some other blog reviews and reading the notes that are in it that I decided to give it a test on my skin and low and behold, it's amazing!
First off, look at how pretty it is. The fact it's a gorgeous pale purple/lilac colour is fairly unique within fragrance, but the fact that the bottle is shaped like a heart and it has a crown as the top is just so girly and fun.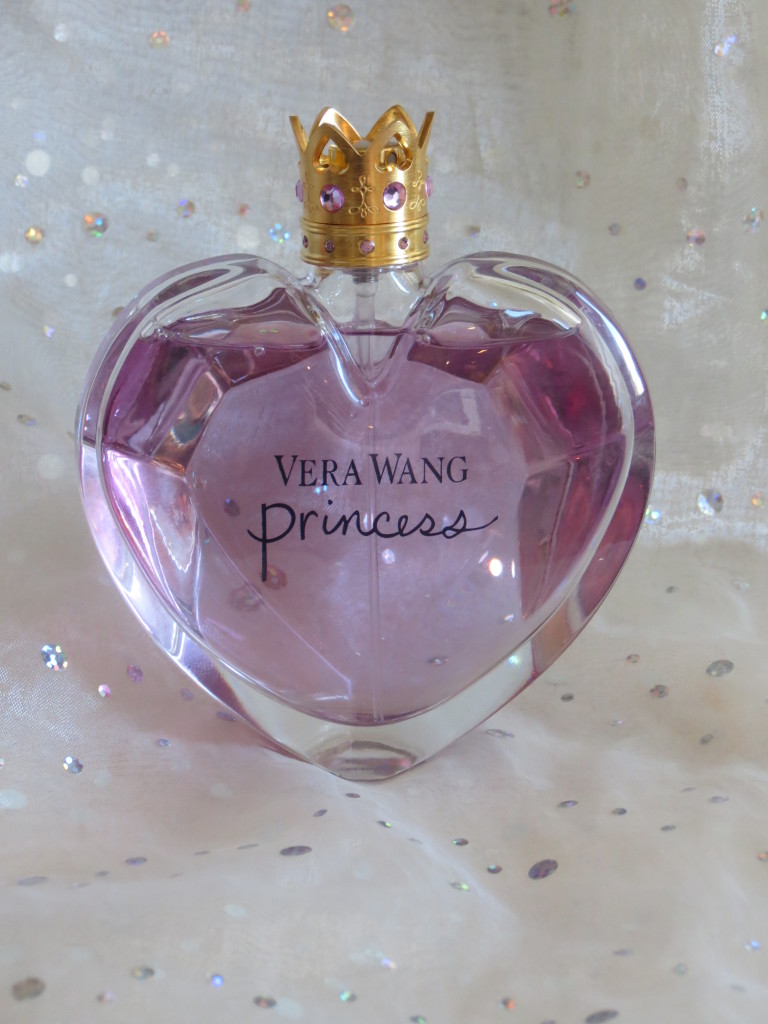 At first sight I assumed this would be a very light floral scent, and as much as I do like floral perfumes, sweet/fruity is generally the type of fragrance I love the most.
You would think I would know by now not to make assumptions about a perfume before smelling it… clearly not! It was only once I read up on the notes that were in it that I decided to give it a go. The notes are as follows:
Top notes – Apricot, Apple, Water Lily
Middle notes – Tuberose, Guava, Dark Chocolate, Tiare Flower
Base notes – Amber, Vanilla, Woody notes
So you can see that there are floral notes in this perfume, but there is also fruity and sweet notes in it. It's not sickly sweet, and it isn't so fruity that it smells very over-powering and artificial. I would say this was a lovely blend of fruity/fresh/floral.
I will admit it probably isn't most peoples first choice for this time of the year, but in saying that, a fragrance is a scent you have chosen to be encapsulated in for that particular day/time of day, there really are no rules as to what perfume you are to wear, or when!
I am a great believer in doing what you want to, whether it be in terms of how you dress, how you have your hair, your makeup, or perfume. Do not get put off of a perfume as it's "not the right time of year", "you can only wear that in the evenings" or "it's only for people ages 27-34.5 years old" yada yada. It's true that some scents were made to compliment certain times of day/year more due to the ingredients blended into them, but they are by no means rules.
Part the reason I brought this point up is that I have seen a lot of people saying it's a "summery" and "younger" fragrance. I do honestly understand why this is being said about it, but as I said, don't let anything like that put you off. If you like the fragrance and think it would make you feel good wearing it, then you go ahead and do so!
I really like Vera Wang Princess – and as much as it's nothing completely unique, as a lovely fresh, slightly sweet, floral scent in a really pretty bottle it's a lovely edition to my ever growing collection!
Have you smelt this? What did you think? Have you ever been put off of a fragrance because someone put it into a category? Let me know your thoughts in the comments!