Too Faced La Creme Colour Drenched Lip Cream review
This post will be my review on the Too Faced La Creme Colour Drenched Lip Creams.
I own two colours/shades of this product, being Naughty Nude and Sweet Maple – both colours I love.
The packaging is so pretty, as is most of the packaging from the Too Faced range. The outer boxes are a light pink shade with some very pretty detailing all over.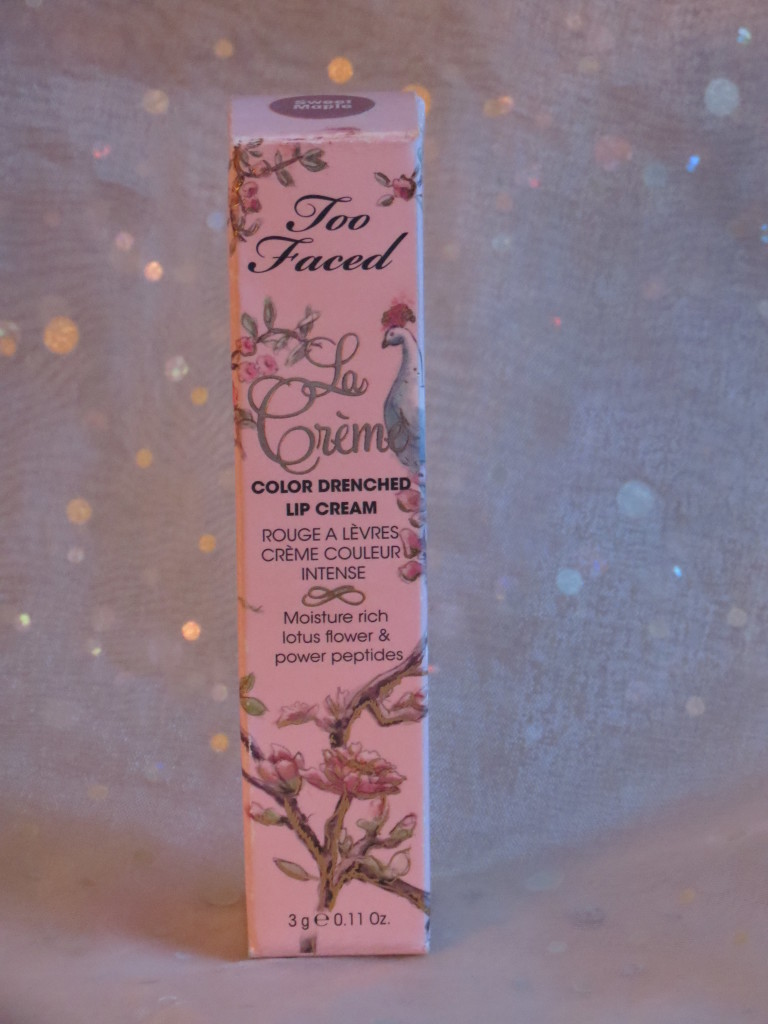 The lipstick tube itself is a lovely gold shade. It does feel a little cheap and plastic, but I do still like it, and at the end of the day as much as pretty packaging is a lovely thing to have, it shouldn't the main reason you are buying and using the product.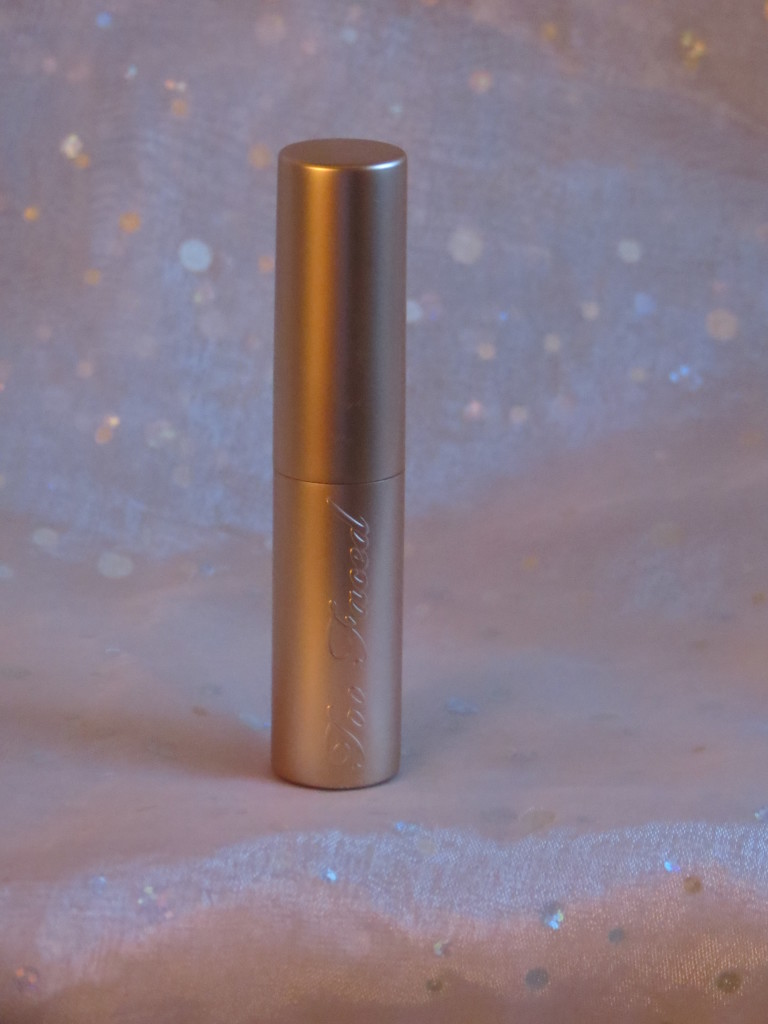 I decided to pick up two shades when purchasing this lipstick/lip cream, both completely different colours. Sweet Maple is a gorgeous deep red/berry colour, and Naughty Nude is just as it sounds, a lovely nude colour but without being too beige/pale as it has a very slight brown tone through it.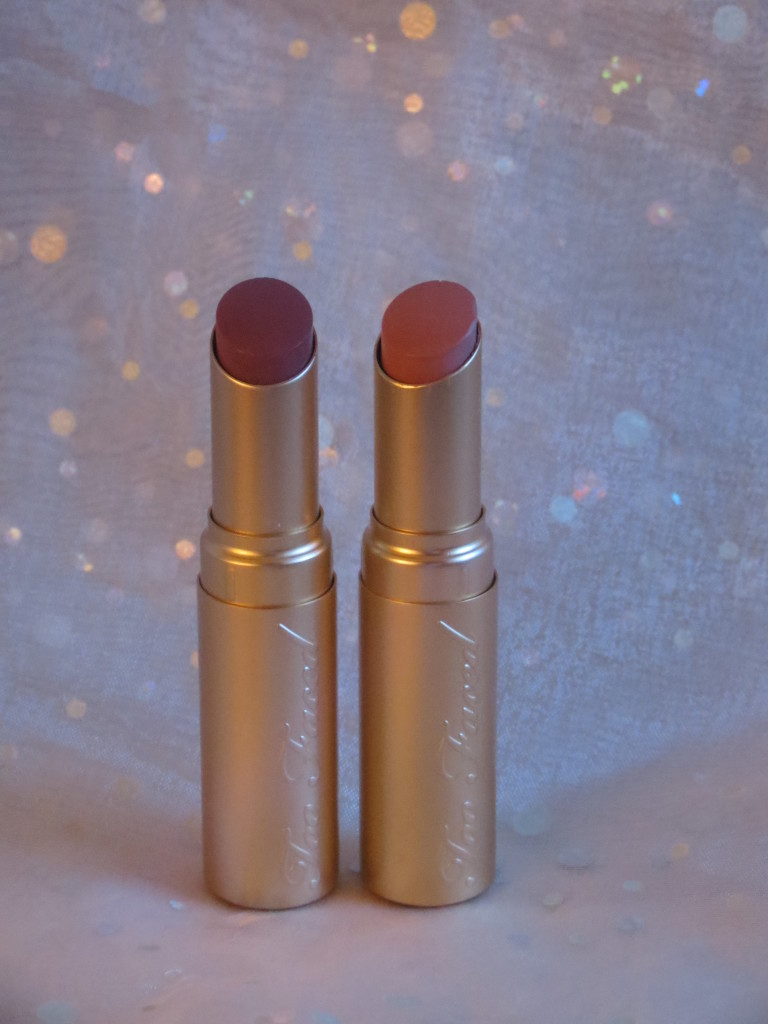 (I will update with swatches of both colours when I can get photos taken in natural light – inside lighting doesn't do either colour justice.)
Sweet Maple is the shade on the left and Naughty Nude is the one on the right.
On the front of the box of these lip sticks it says "moisture rich lotus flower and power peptides" meaning they are supposed to be very smooth, moisturising and creamy in texture, hence the name lip cream.
I am having a bit of a love/hate relationship with these at the moment, due to the fact they are almost TOO moisturising.
They feel amazing on the lips, they are so smooth and creamy as you would expect, and the colour is really lovely with a great payoff colour. They don't dry out your lips at all, even over time. If you have slightly dry lips you don't have to worry about these products showing it up and making it stand out more.
They sound perfect don't they?
There is just one main problem for me….
Due to the fact they are incredibly soft and smooth on the lips.. they don't last very long at all.
In a way that is to be expected though, as with most products, the drier they are, the longer they will last on the lips.
Still a little frustrating though!
In saying that, there is a plus side to that too I have found, being that because they do come off fairly quickly, when you reapply them they look brand new on the lips. Unlike if you have a longer lasting lip product that starts to fade and when you reapply the colour over the top it looks good but not the same as if it was newly applied.
If you don't mind the fact you need to keep applying these lip creams, and are looking for a really lovely soft, smooth, moisturising lip colour then I would definitely recommend the Too Faced La Creme Lip Creams.
Have you tried these? What is your opinion?
Do you prefer moisturising lipsticks you have to reapply or drier colours that last a lot longer?
Let me know in the comments below.