SunJunkie Fake Tan (Mousse and Mist) Review
The product I decided I wanted to post up a review on today is a couple of products from the SunJunkie Sunless tanning range.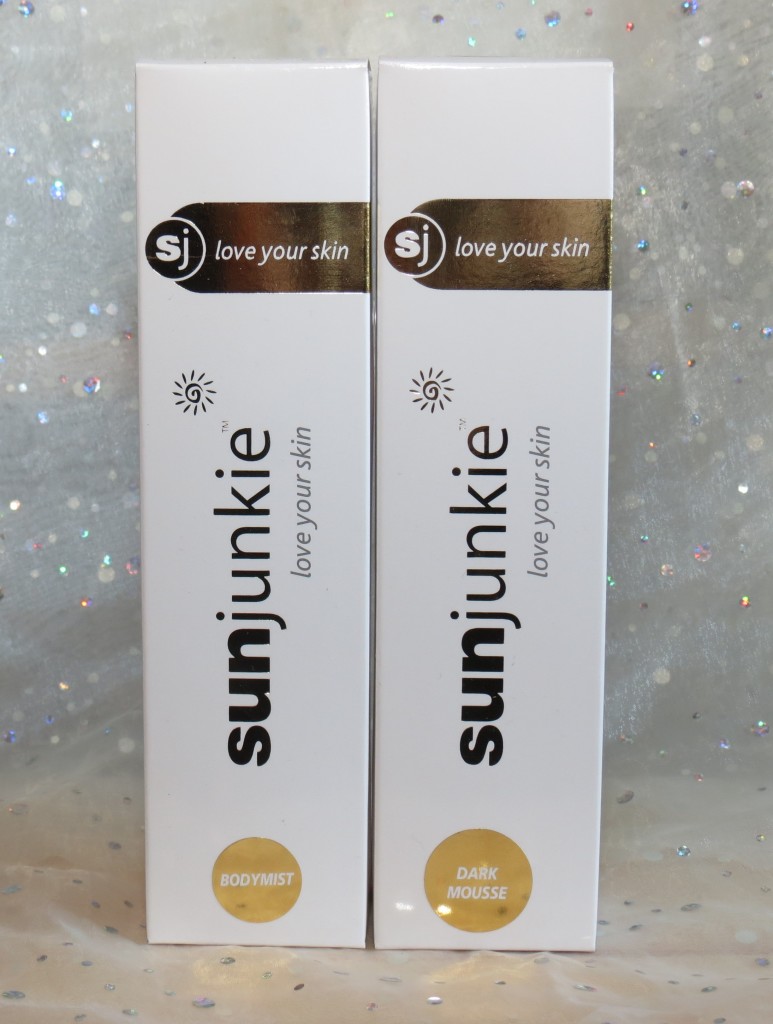 Until recently (the last year or so) I had hardly ever used fake tan of any sort, apart from maybe the gradual tan moisturisers, but it got to the point where I felt I did want a little more colour/warmth to my skin as I am very pale.
I don't (and wouldn't want to even if I could) tan naturally. I burn, and then go back to my original pale state. Plus there are so many health issues that can arise from tanning in the sun or on sunbeds. A large percentage of all aging to the skin is caused by the sun/not using enough sun protection, even on days where the sun doesn't seem to be too bright/hot.
So this leads us on to sunless tanners! The ones I will be talking about today are the SunJunkie Sunless Body Mist* and the SunJunkie Tanning Mousse*.
I have used tanning mousses before and also gradual tanning moisturisers, but never a dark mousse, or a tanning mist so I was excited (and a little nervous) to give these a go!
When I first applied the mousse to my skin the first thing I noticed was the fact it looked slightly green?! Didn't take me long to realise though that this is actually a good thing, as the colour of the tan then comes out slightly more yellow based rather than orange. It doesn't come out bright green by the way…. if your tan is bright green then I would advise not using it…. this just has an ever so slight greenish tinge, but it turns out I prefer the colour of it so will be sticking to the green/yellow toned tans in the future.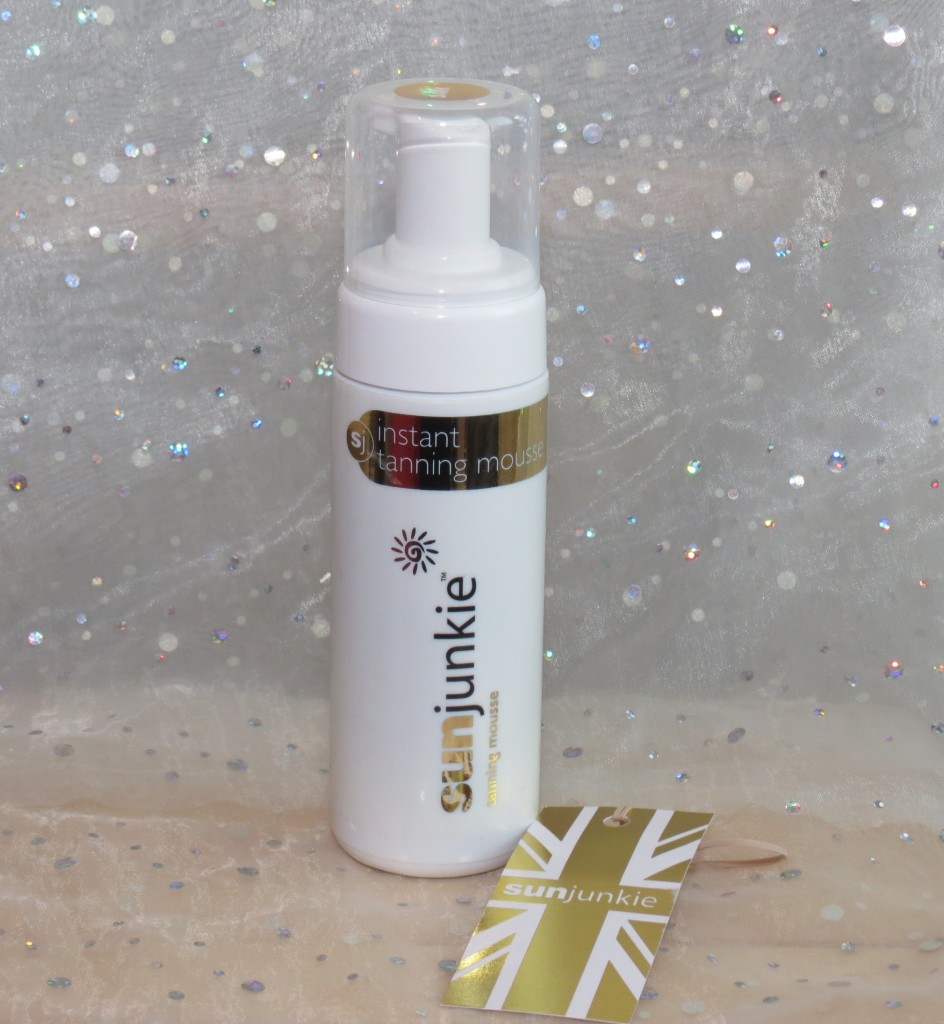 The mousse itself glides onto the skin very easily, and is slightly tinted so you can see where you are putting it, and where you have missed! It blends in well and also absorbs into the skin easily with no streaking (assuming you haven't missed bits…. as I nearly always do…. but this is my own failed application, not the tan itself).
Actually the no streaking is something I was really impressed with along with the colour and how fast it absorbed into the skin! Even when the tan was put on in a hurry, and before it's been washed off a few hours later, there was no streaks! I generally always manage to get streaks, but I have used this a good few times now and not had any streaks within the tan itself.
 The tanning mist was something completely new to me, so I don't have anything to compare it to, but I like this too! When in a rush this is great to add some colour, and this is also how I tan my face instead of using the mousse.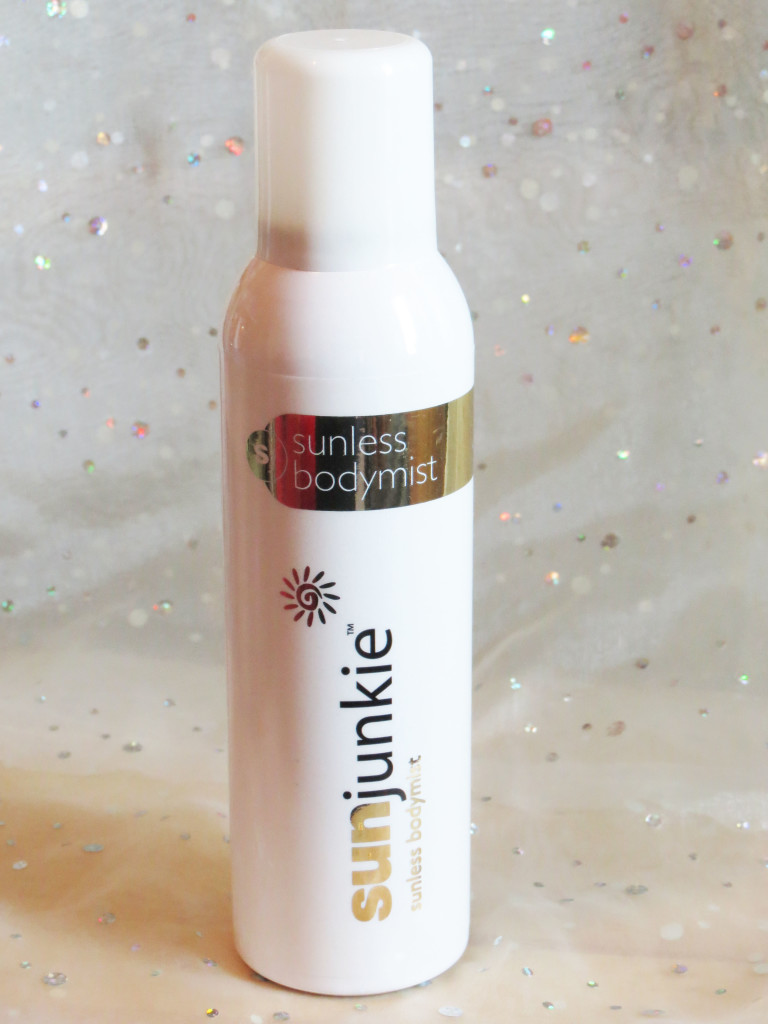 I was scared it would come out as a jet, or a very dark/watery spray (can you imagine?!) but as it turns out it is exactly what it says on the bottle, it's a very fine mist.
It is a little messy but I find if you stand in the bath/shower and do it, the little residue that is left, is easily wiped up with no trace!
With both products you do see an instant colour change on the skin, but it's after a couple of hours once the products have developed that you get a lovely warm tan colour. The best part for me though is after washing the excess off a few hours later, and you are left with a really lovely golden glow!
Over all I am really pleased with these tanning products, and can see my purchasing more in the future! The only main downside for me is that, like all tanning products seem to, it smells a little like burnt biscuits. But the smell goes when you wash off the excess tan.
What tanning products do you use? Have you ever tried SunJunkie?
Let me know in the comments!