Starting Off: Mascara
This weeks post is on probably the one item people own, even those who rarely use makeup, it is of course, mascara.
Mascara is important for a few reasons, and if you ask anyone the single most important item in their makeup bag, I would bet nearly every one would say mascara. Mascara can help make your lashes look fuller, thicker, longer, more defined, more curled and healthier – depending which one you chose and what you want that particular one to do.
The best way to apply my mascara I have found is to get the brush horizontal and level with the base of your lashes, then wiggle it slightly and blink as you move the brush up through the lashes to coat them all fully and evenly.
These are my four most used mascaras at the moment, all which are different in the end effect they give.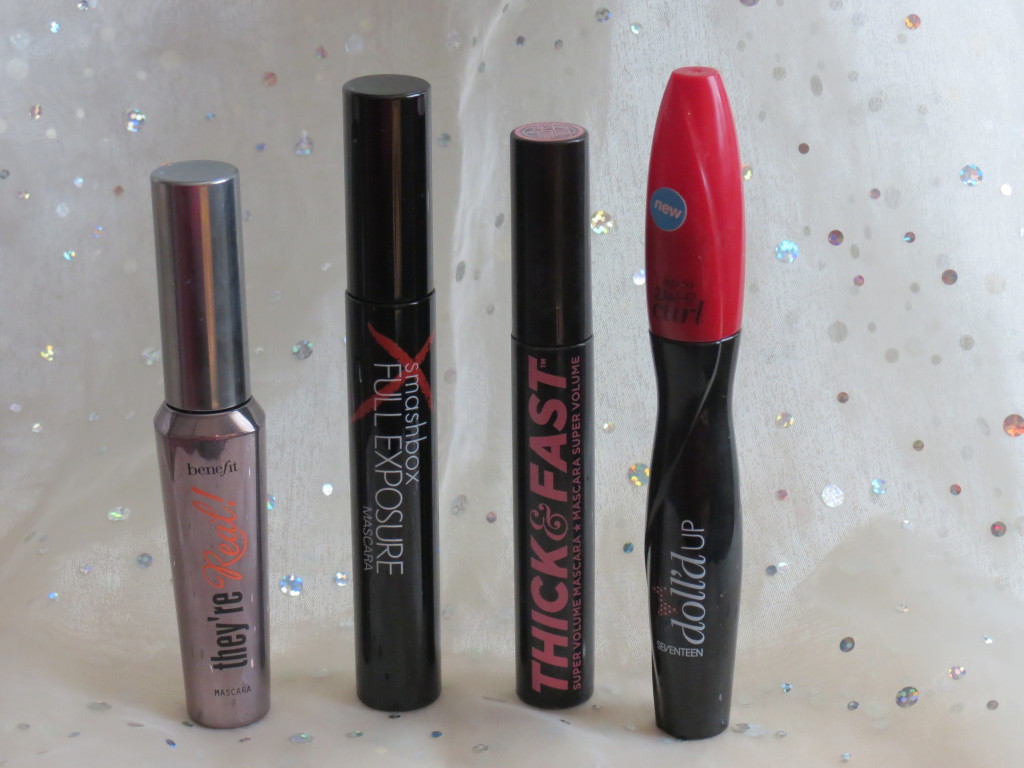 Left to right we have:
Benefit They're Real – RRP £19.50
Smashbox Full Exposure – RRP £18
Soap and Glory Thick & Fast – RRP £10
Seventeen Doll'd Up – RRP £6.29
Firstly we have probably my favourite mascara of the moment, They're Real by Benefit. I Love this mascara because it seems to do pretty much everything I would want a mascara to do, it lengthens, volumises, thickens and defines, all in one go, while also being quick to apply.
I love the fact you can also really build this mascara up. If you want to take the time to really work it onto your lashes and build up a few layers the results are literally amazing, I have never had a mascara like it in that sense. On the other hand if you want to just put a quick coat on before dashing out the door it will still make your lashes look lovely, and it doesn't seem to smudge or move at all.
The only downside to this mascara, apart from it being a little pricey, is that getting it off without a really good eye makeup remover is an actual nightmare. If you have a good one all you need to do is let it soak on your lashes for a while before wiping away, but this mascara is not for you if you use wipes to take all of your makeup off, or want to wash it away in the shower and miss makeup remover all together, it really won't be the best mascara for you.
 The second mascara I am showcasing in this post is my more recent mascara purchase, Full Exposure by Smashbox. It's similar in price to the Benefit one I talked about, but is totally different in terms of how it applies and removal. This mascara feels a lot "thinner" on the lashes, so is really fast to apply a coat of it without having to worry about any clumps or spider looking lashes, but it won't build up to the same level as the They're Real one.
It's amazing for defining the lashes and making them look longer, but not so good if you want lots of volume and thickness to your lashes. I don't find this mascara smudges much at all, but also removes easily with makeup remover, so it is perfect if you want really lengthened defined lashes without much fuss at all.
This next mascara is a little cheaper than the previous two, but I find it still to be a decent mascara, it does lengthen and thicken, plus it defines a little too. It can smudge slightly towards the end of the day, but nothing too extreme.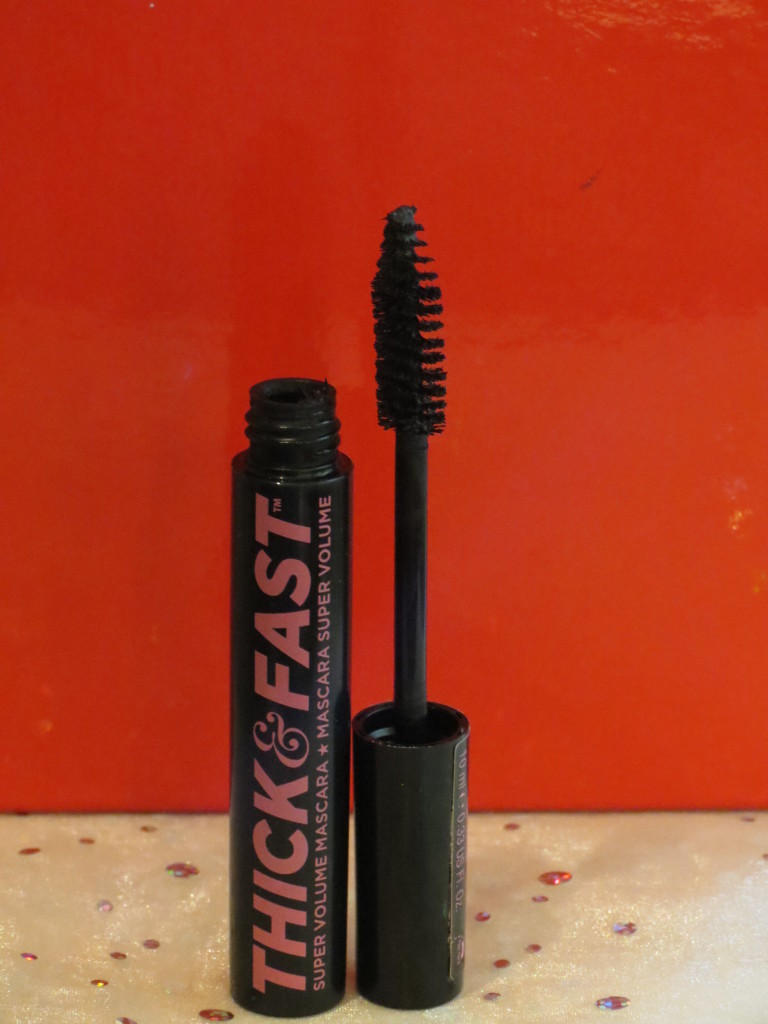 Brush wise it looks very similar to the Full Exposure by Smashbox, and it is! It's the formulation of the mascara that is a little different. This one is slightly more prone to clumping than the Smashbox one, but will give you more volume and thickness quicker as it seems to have a slightly thicker consistency. This mascara is a lot better than I was expecting from a brand I always only associated with skin care, and I would recommend it.
The last one is the cheapest of the bunch at just £6.29. It has a completely different brush on it to the other three I mentioned above, and I wouldn't say this really thickens much at all, but it's great forgiving your lashes a darkened coat, and helps to define and exaggerate the lashes without much work.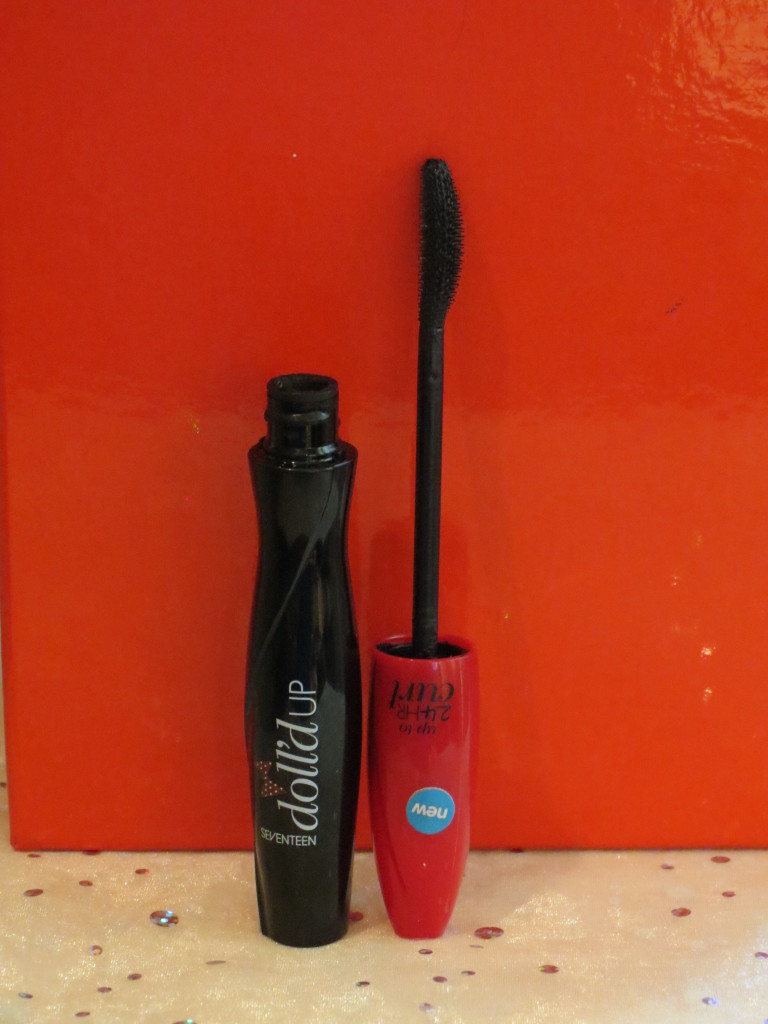 The reason I like the brush on this mascara is that it has different length bristles on different sides of the brush. The longer ones are good for your upper lashes, the shorter ones are good for either the base of the top lashes or the lashes on the lower lash line, and then you have the few bristles at the top which can help separate and define the lashes even more if needs be.
I do find with this mascara that it won't stay put all day, it will stay put long enough to cover you over a working day, but I would say to take it with you to top up if you were going out after wards.
So that's it for this weeks post, I hope you found this helpful. If you have tried or want to try any of these mascaras then let me know! I will be putting up a full review of a couple of these mascaras down the line so keep an eye out!