Starting Off: Concealer
So this is the second post in the Starting Off series! This week is focused all around concealer.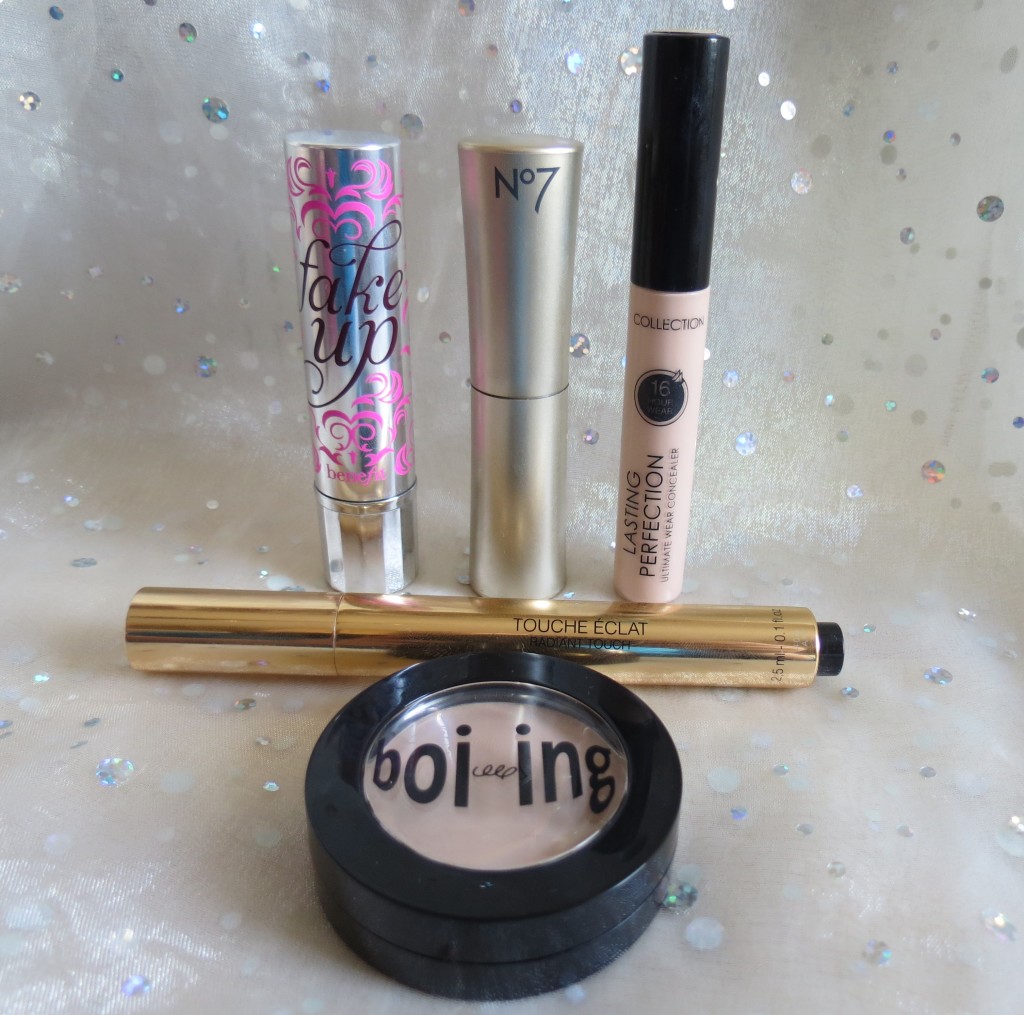 Concealer itself comes in many different forms and consistencies, some costing a small fortune, others costing £1, and then all the others in between. Today I will explain a bit about when/how to use concealer and give 5 different examples of concealers I like.
First off, why might you want to use concealer? Concealer is generally used along with foundation to hide any imperfections/blemishes on the skin to either conceal redness or just to help even out the skin tone. It can be used to cover break outs, spider veins, dark under eye circles – or any other reason you feel.
It can be used either over or under concealer, depending on what works for you and what foundation you are using – you don't have to follow any makeup rules anyone has set, just play around and see what works for you best 🙂
Concealer comes in many forms – similar to foundation. It can be very liquid like, more of a cream, in a stick etc etc… the main thing is getting the right type of concealer for what it is you want to cover. For example, in general, the heavier/more solid the consistency of the product, the heavier it will be – so the stick concealers are usually better at covering a lot of redness and not for delicate areas for example just under the eyes where it could sit in any fine lines and crease up (there are exceptions to this rule I will explain shortly), and the more liquid formations won't be as good at covering large blemishes but tend not to sit in any fine lines and are better for a more natural coverage.
If you are just wanting to even out skin-tone the best places for concealer is under the eyes, around the nostrils, down the nose, round the sides of the mouth, the chin and under the eyebrows.
Do make sure you get a colour to match you, the same way you would with a foundation. If you aren't sure you are best asking someone in a store that can help you, asking a friend, or if you really are on your own and are stuck between two shades – pick the lighter one! It's a lot easier to darken up a colour than to lighten it. I generally prefer concealers slightly lighter than my natural skin colour anyway as it's generally darker tones (dark circles or redness) you are trying to cover, so having a slightly lighter concealer just helps disguise it a littler better in my opinion.
I will show 5 different concealers here and explain what I do/don't like about each one so you can get a better idea of what type of concealer appeals to you and your needs the best.
First off I will talk about the Benefit Stay Flawless Concealer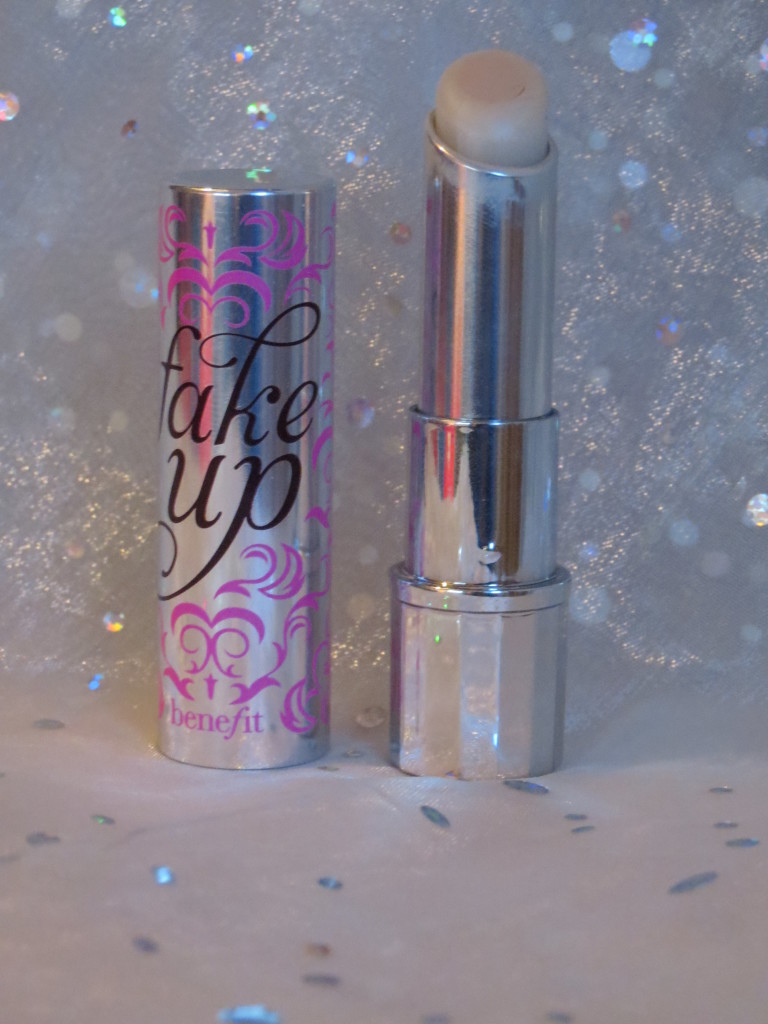 This is my favourite concealer and is the exception to the "stick concealer not for under eyes" rule as that outer clear ring is a moisturising layer so it hydrates at the same time so doesn't dry out and drag the skin or sit in any fine lines around the eye area.
It has a very creamy smooth consistency and glides on the skin with ease but also gives a really good coverage. To apply this concealer I apply it directly onto the skin from the tube and just lightly dab with my ring finger (always use this finger as it applies the least pressure to the skin), and it just melts into the skin while still doing its job amazingly. This retails at £18.50.
The other stick concealer which I also do use and do quite like is the No7 one.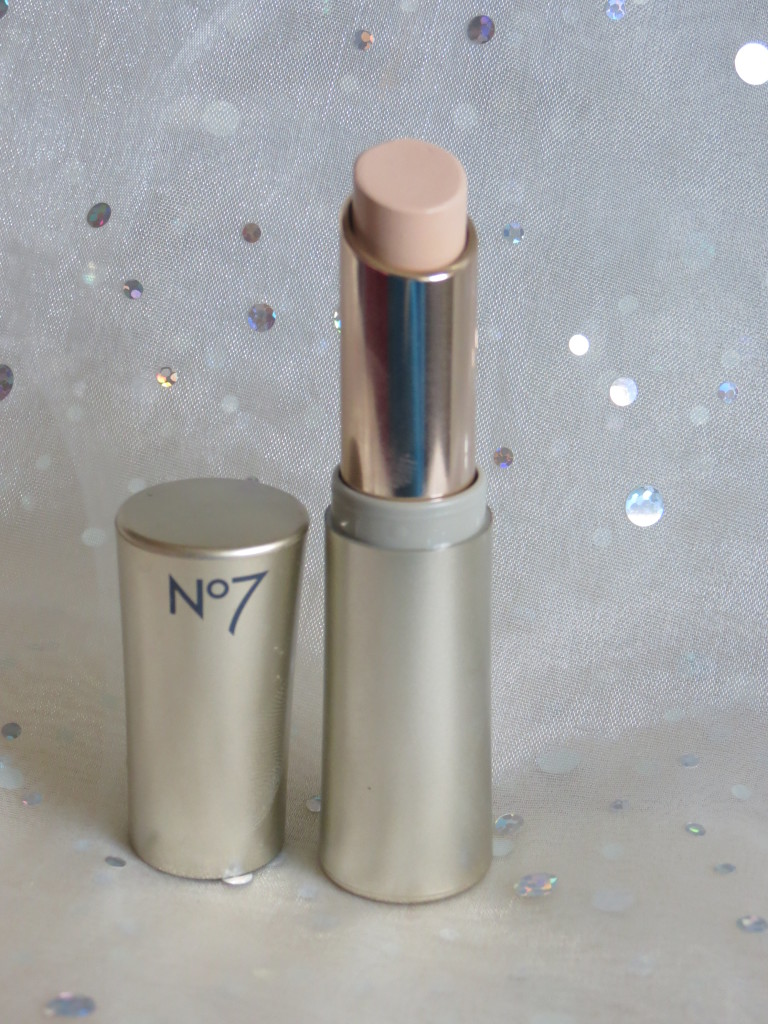 This is the type of stick concealer I wouldn't recommend for under the eyes as it would be too heavy – but it's great for covering blemishes or other imperfections on the skin.
It is smooth and also glides onto the skin well, but to blend this in I apply it to the skin from the tube also but then blend it into the skin with a concealer brush as it evens it out a little more. I would recommend this one if you want a heavy coverage concealer and want the ease of it being in a stick form, but without spending a fortune as it retails at £7 and are quite often on some sort of offer.
The third concealer I will talk about is another Benefit one, but this one is called Boing and isn't in a stick form, it's more of a cream as it's in it's own little pot and not a tube.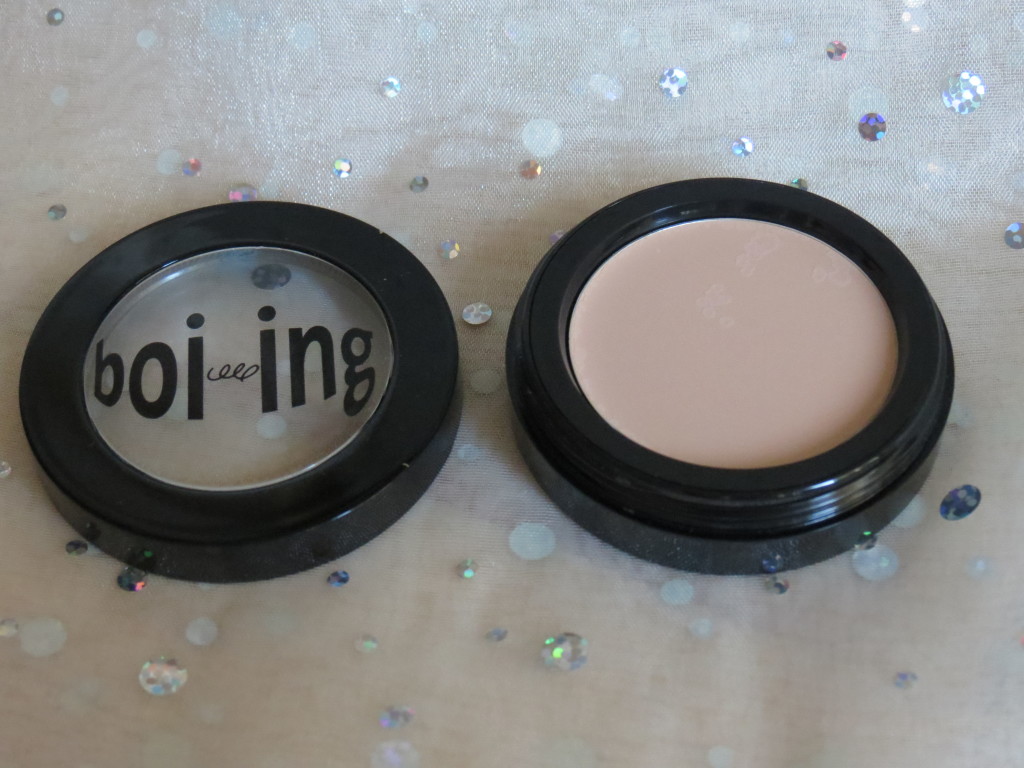 This concealer also gives a full coverage, again too heavy for under the eyes really but amazing for covering blemishes – this would be my recommendation for if you want a heavy duty concealer, one that would give more coverage than the Benefit Fake Up stick.
To apply this I use a brush to apply it onto the face and to blend it it, although if it's been somewhere cold you may need to use your finger to warm it a little to help it glide onto the skin – but once it's on it will stay on and stay covering until you take it off!
This one retails at £17.50 but lasts the longest time as you only need the tiniest amount.
The next concealer I will talk about is one of the best finds of the year for me! I do love my Fake Up concealer by benefit and it is my favourite one, but as a cheap one if you don't want to spend a lot of money I would highly recommend that you spend the £4.19 (they are quite often on offer so keep an eye out too) and pick up the Collection Lasting Perfection Ultimate Wear Concealer.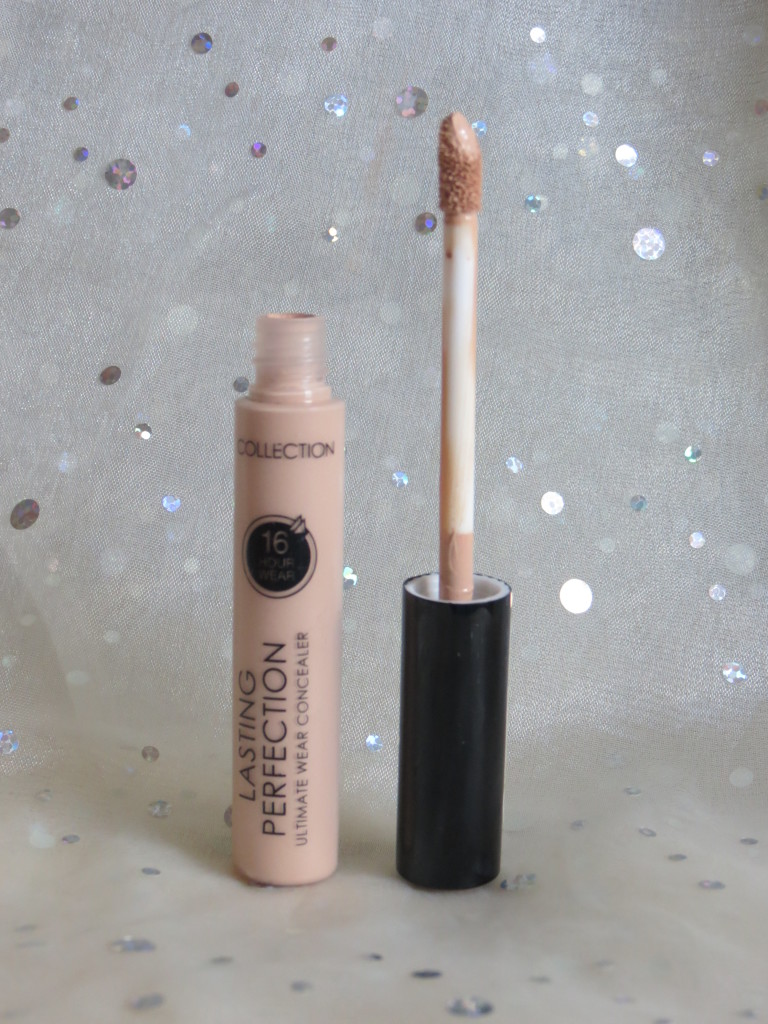 Normally I do avoid cheap concealers as I find they can be a strange colour, too dry, too runny, don't stay, have a funny smell etc etc, but this one is actually awesome for the price. It doesn't really smell of anything, it's a good colour, it's a nice thickish liquid consistency which gives fairly good coverage over blemishes but you could get away with it as an under eye concealer too if you only wanted to buy the one – plus it really does seem to last!
To apply this I apply it straight from the tube and use a finger to dab it into the skin gently.
If you are on a small budget or don't want to pick up multiple products, this would be the one to go for in my opinion.
Last but not least we have the most expensive one here, but I do like it so had to include it! It is the Touch Eclat by YvesSaintLaurent. I will be honest, at £25 it is a bit more of a considered concealer purchase – but if you have the money to spend it is a lovely product.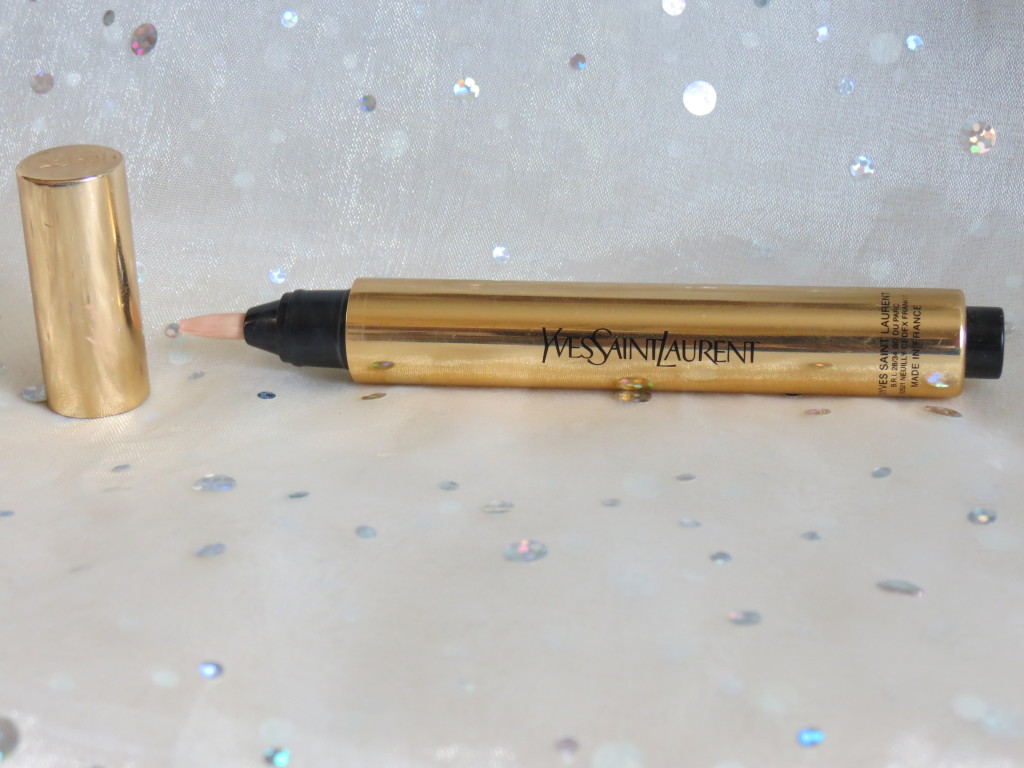 This is not a full coverage concealer at all, it won't cover much redness or many blemishes, but as an under eye concealer (assuming you don't have very dark under eye circles) this is a great lightener/highlighter.
Now officially this isn't a concealer as such, it is a highlighter… but personally I use it as an under eye concealer and that's how it works for me so that's what I will list it as!
(Not a big fan of makeup rules – as I have said before, try different things with different products and see what works for you however you want to use it.)
This "concealer" glides onto the skin with such ease and you barely have to touch it before it blends in and looks lovely.
Quick thing about the types of brushes I use as I had mentioned using them a few times in that post, at the moment I either use my EcoTools Airbrush Concealer brush (which is also amazing for eyeshadow… see earlier reference to ignoring makeup rules!), or my Sigma SS194 concealer brush. When using a brush only use it very gently for under the eye area.
I hope this has helped someone! If you have any questions or want a full in depth review of any of the products mentioned here then do let me know!
Have you tried any of these concealers? Which ones? Do you have a favourite I didn't talk about? Let me know! 🙂