Starting Off: Bronzer
So this week is all about bronzer.
First off I will say that I didn't use bronzer for quite a long time when I started with makeup, but now it is one of my few "staple" items I use daily, you just have to get the right one for you 🙂
So can anyone use bronzer? And does everyone need to? The answer is yes and no. Anyone and everyone can use bronzer if they want to, but no-one needs to if they like their look without it.
I am very pale skinned and for a long time I avoided it in fear or going orange or having dark stripes up my face, but the key is to play around with some, see what works, whether you like a shimmer or matte finish, try some lighter and some darker – until you find one that you like.
There are different ways to apply bronzer, depending if you are wanting to contour (help to define) your face/features, or just go give yourself a bit of a glow.
If you are wanting to contour, I would choose a matte bronzer which is a couple of shades darker than your skin tone, and then lightly brush over the areas you wish to define, for example the sides of the nose, around the temples/sides of the forehead, around the jawline or just under the cheek bones. For that I would use an angled powder brush as it's a little more accurate.
Here is a pic of the type of brush I would use and some bronzer options for contouring…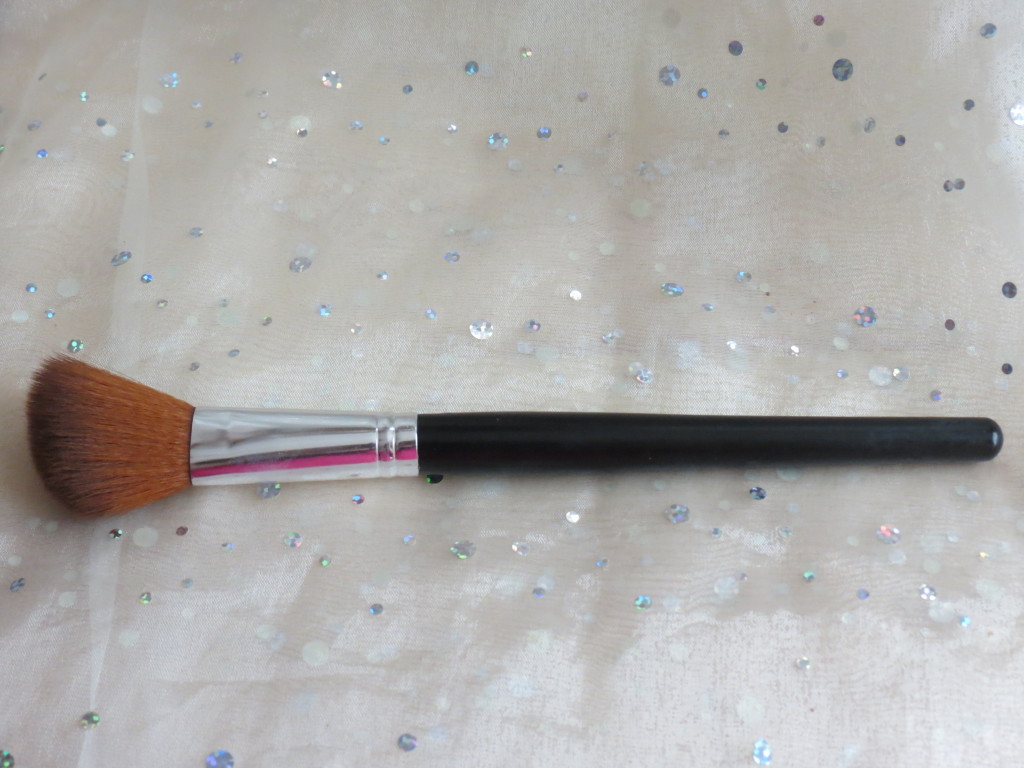 This is just an unbranded angled powder brush, it's soft and works really well! Don't even remember where I got it if I am honest.
My favourite bronzers for contouring are Hoola by Benefit, and the Bourjois Chocolate Bronzer in shade 51.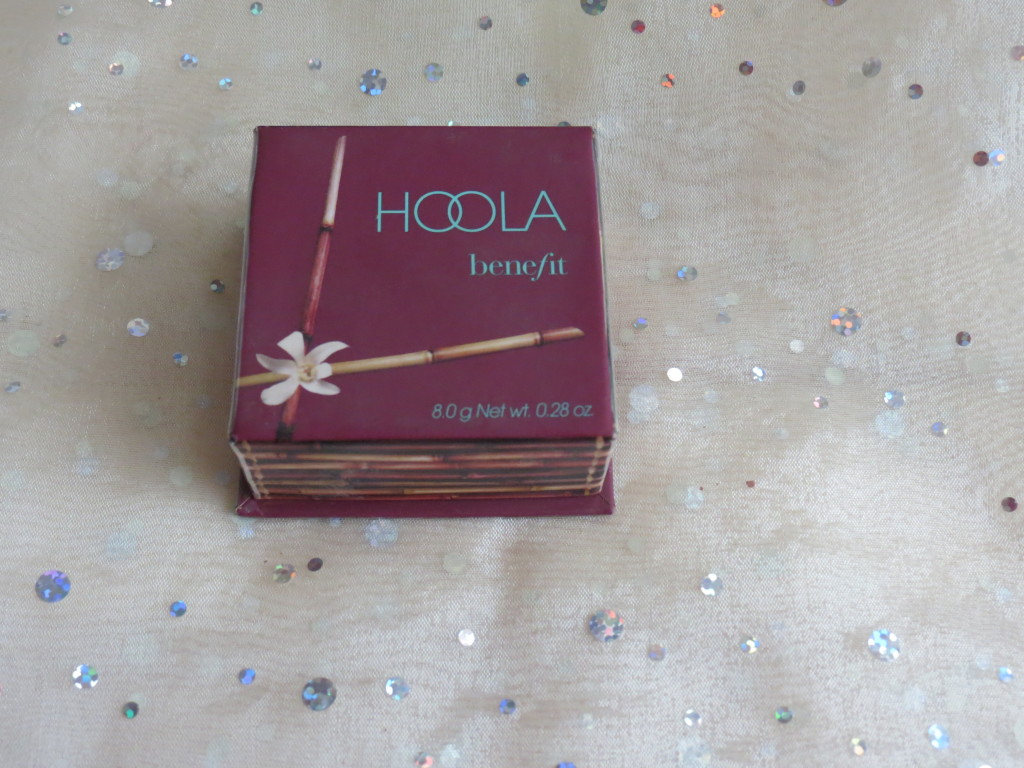 Aaaand this is all that is left of it! As you can see I really love this bronzer, and as much as it is £23.50, this lasts such a long time it's really worth it.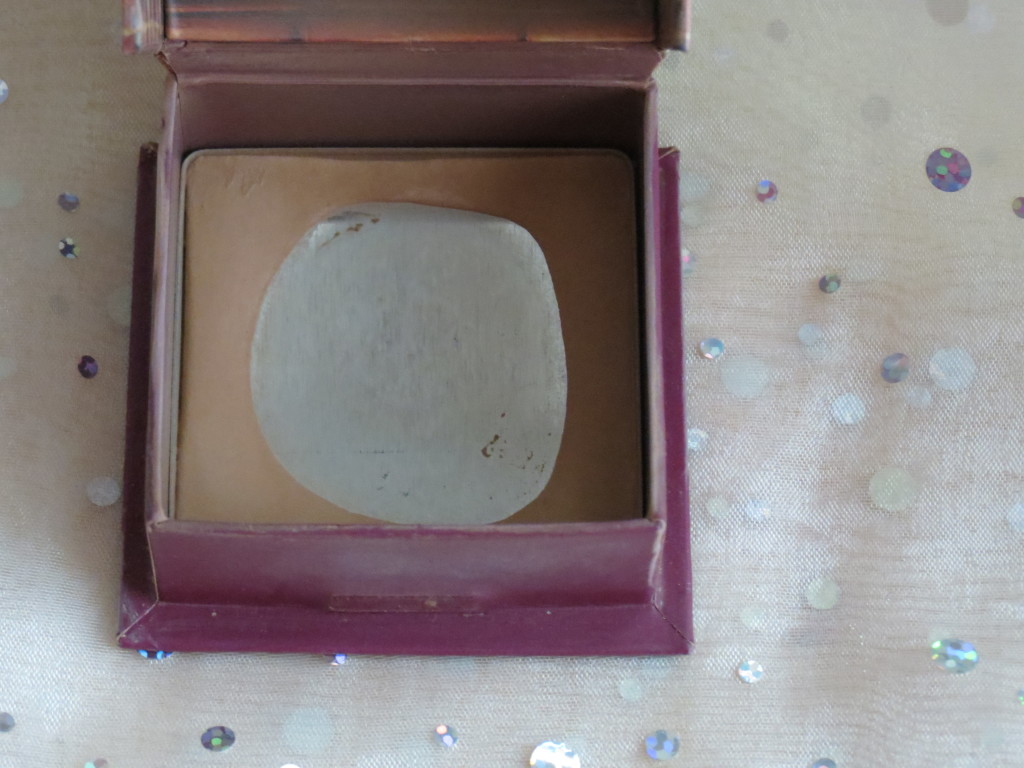 My second favourite contouring bronzer is this Bourjois one. I havent been using it long (I took the photo before I had used it), but I really like it! And it's only £6.99 or so! (Plus it smells like chocolate! Double win.)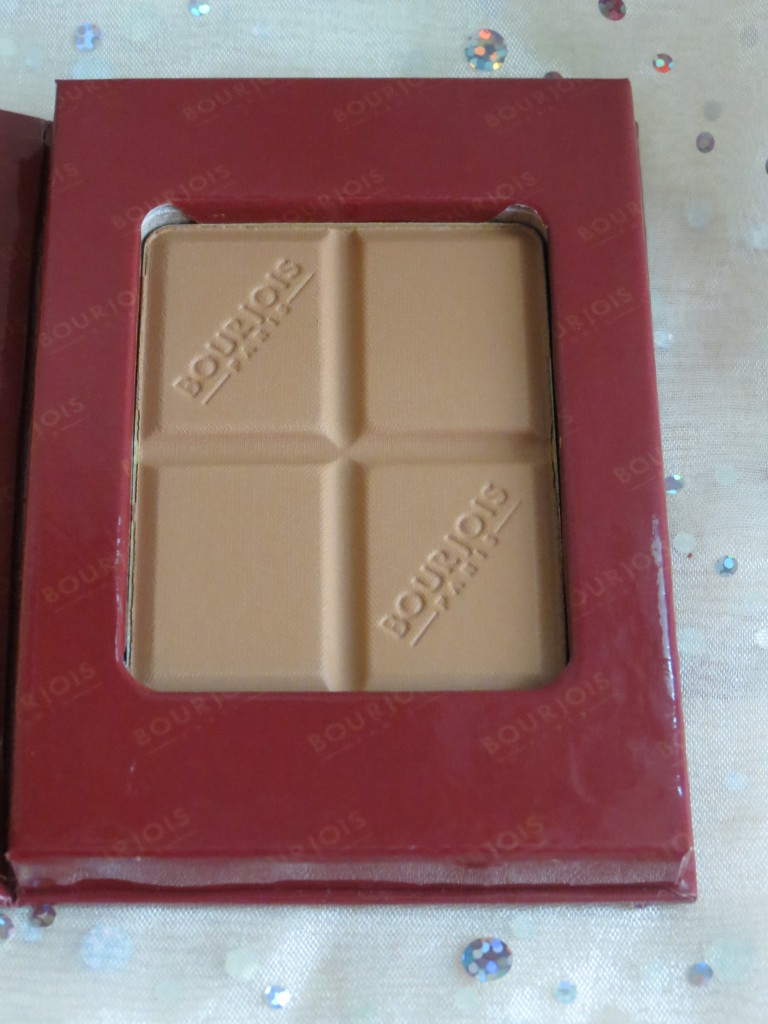 If you are just wanting a bit of colour/a bit of a glow you are best to go for one a shade or so darker than your skin tone and maybe with a little shimmer in to make you look all bronzed and tanned. If this is the look you are going for then you can just lightly dust the powder over your face the same way you would a setting powder on the top of your foundation.
As you are just dusting it all over I would just use a large powder brush for these as it will give the most even colour over your whole complexion. Something like this E.L.F Powder Brush…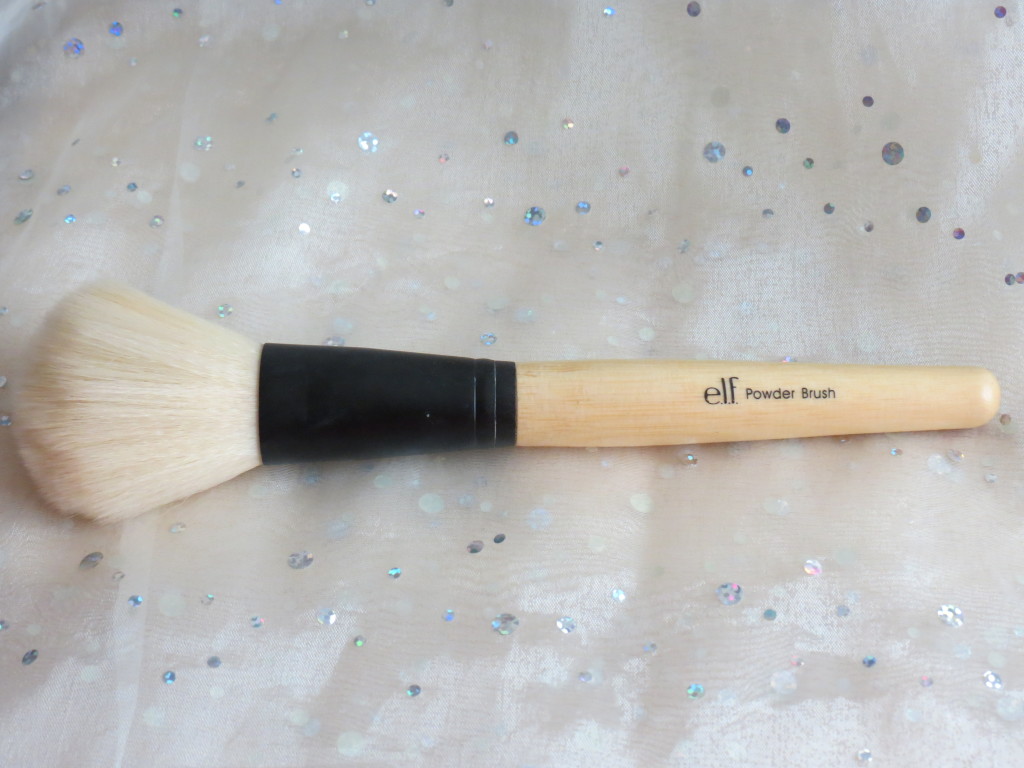 My two favourite bronzers with a little shimmer in to give a bit of a glow to the face are the following two… I like these two for the fact they aren't as dark as my contour bronzers, they have a slight glow/shimmer to them, and also they have different colours and tones running through them so it still gives a little dimention to the skin at the same time.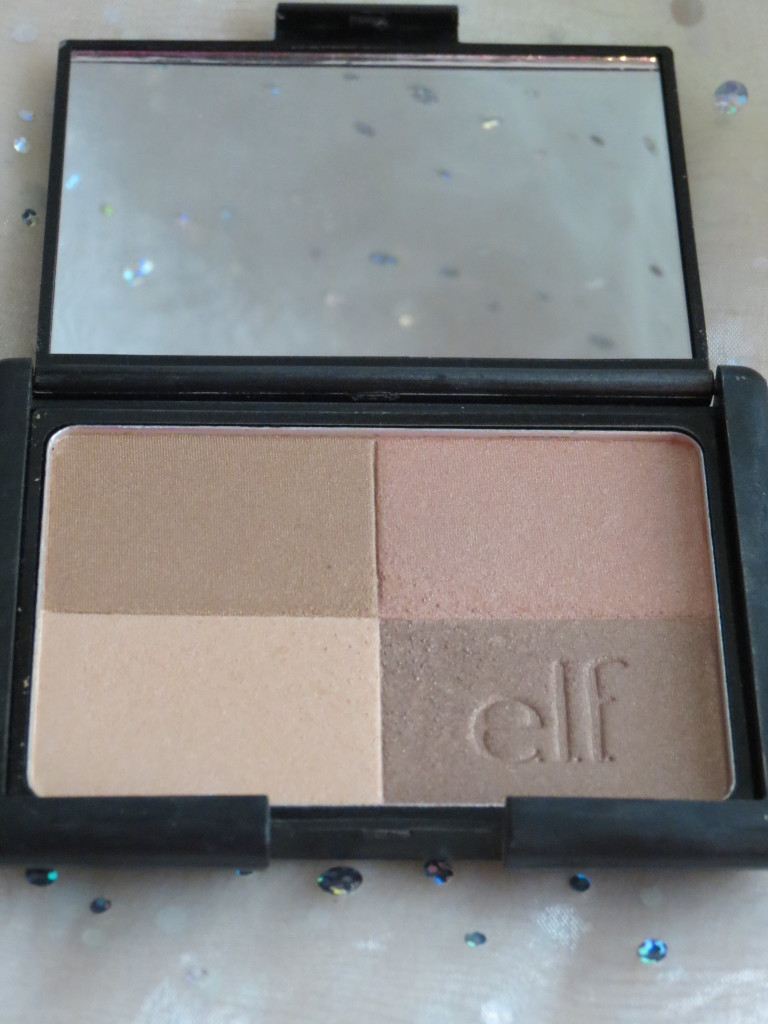 This is the E.L.F bronzing quad in Golden (£3.75), which is great either to pick and choose the specific colour/shade you want at the time, or to sweep over all four colours to give that multi-dimensional bronzed look.
The second shimmering bronzer I like are the No7 Bronzing Pearls (£9.95) – again for the multitude of colours and shades within it giving a lovely tone to the skin.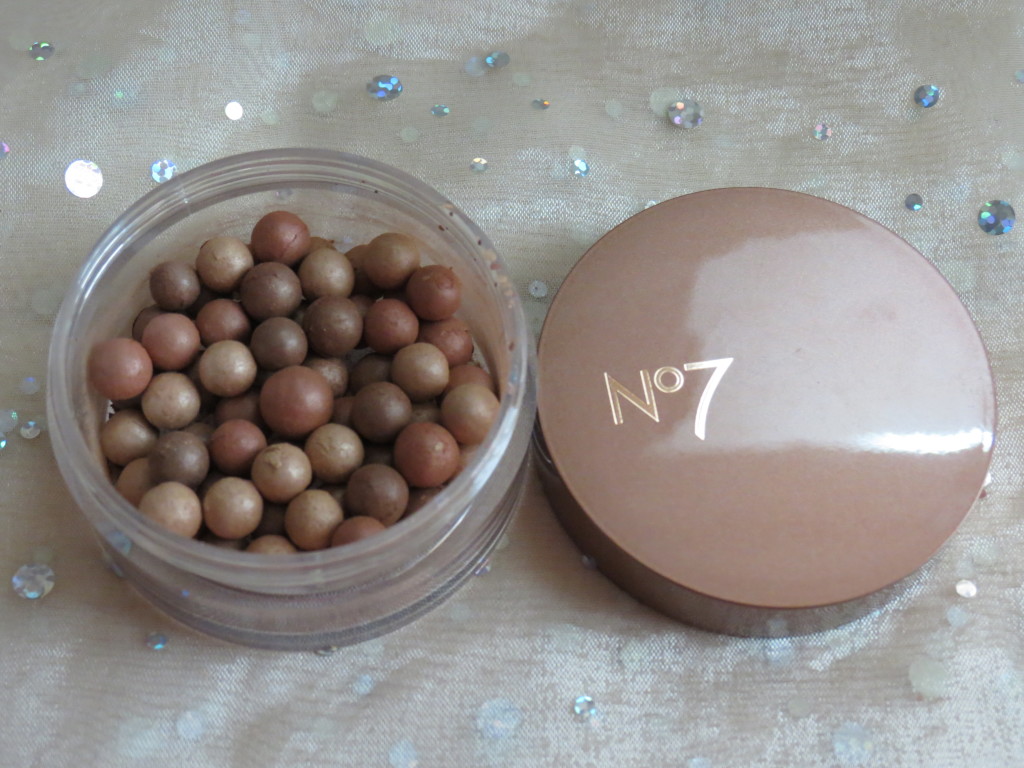 So that's it for the basics of bronzing! I hope this was helpful for someone. If it was then let me know in the comments below.
Have you tried any of these bronzers? Which is your favourite one?