Soap and Glory Archery Box
This post will be all about the Archery Box by Soap and Glory.
It's a double ended pen/pencil for filling in and shaping your eyebrows, which is does, quite well.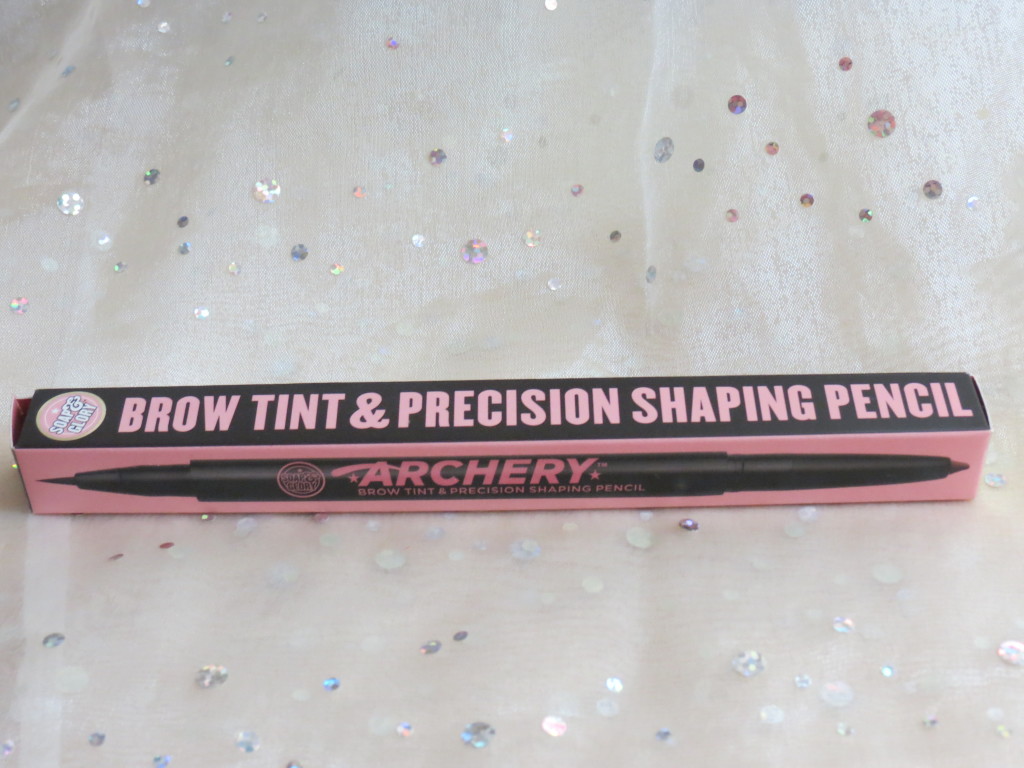 On one side of this double ended product we have a pen like item, which is more of a tint for the brows, and on the other there is a pencil to help shape them.
At first glance, this sounds like a really great product, and I do like it, but…. maybe not as much as I would have hoped to.
I have pale skin and dark hair, so as much as I do want my brows to be quite dark, I can't have them too dark as it wouldn't be the kind of look I personally would be going for, as I feel they take over my face if they are too dark.
So I picked this up with good expectations as I think that pretty much everything else I have tried from the Soap and Glory makeup range has been really good. Was I as pleased with it as I was hoping? Unfortunately not, and because of that I won't be repurchasing it as it was £10, but I do like it enough to carry on using it until it's finished.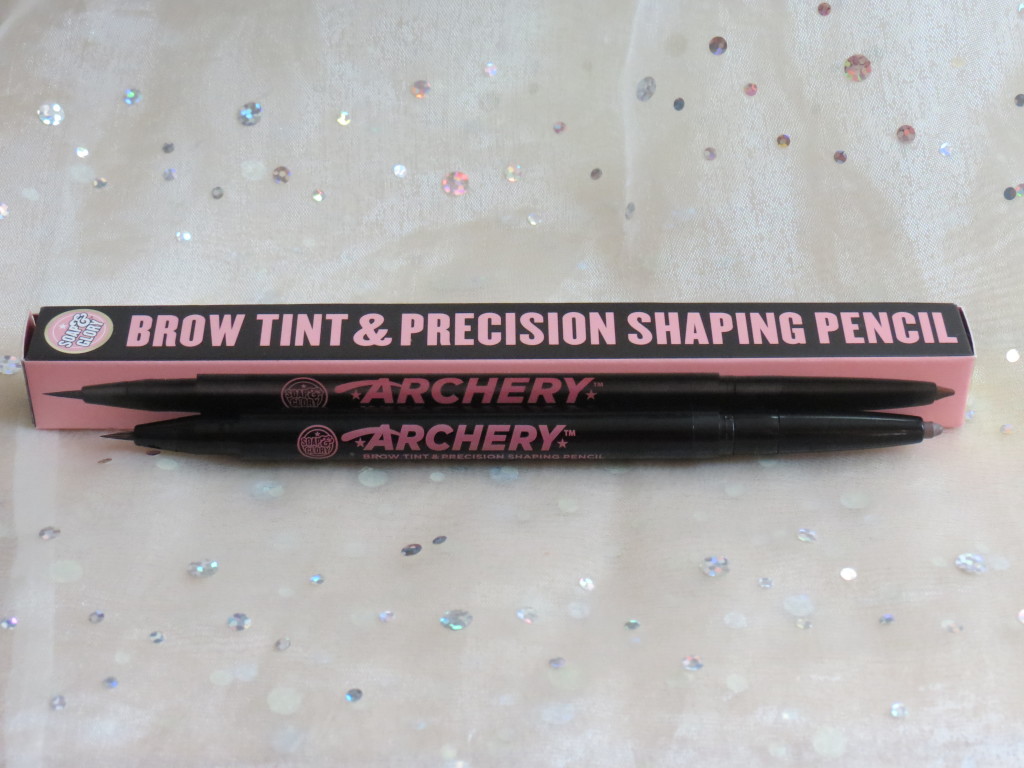 I have fairly dark filled in brows as it is, so I don't have obvious patches that need filled in too much, so as much as the tint isn't massively useful to me, I did definitely notice a difference and it does help to even out my brows and make them look more groomed and "done" and I do quite like it if I am going for a very natural look that day as you can just apply a light pressure to get just a light colour out.
All you need to do with this side is lightly brush it over your brows in short, light strokes and that way you won't apply too much colour or end up with any harsh lines.
My main problem is with the pencil side. To use the pencil it's perfect, the colour is the perfect colour I want when I am filling in/shaping my brows, it's not too hard as to be scratchy and for no product to transfer, but it also is not too soft where you end up accidentally applying far too much product and it goes patchy and clumpy as it sticks to the hairs.
The problem I find with it (although this may just be mine), is that the pencil side seems to break so easily! You can be applying it to your brows very lightly and little sections of it will be crumbling away. As much as it doesn't feel hard or brittle on the skin when applying it to the eyebrow area itself, that most definitely is how it feels when actually applying it. As in it feels soft enough to apply, but it's little brittle hard chunks that fall off in the process of applying it.
It's a shame as the colour and product itself I do actually enjoy! I will battle on with it as I do like it, it's just a shame that probably about equal amounts are falling off as to the amount actually getting applied to my brows.
Have you tried this? Did you have the same problem or is it just me?
Let me know in the comments below as I am really curious if this is just a defective one or if they are all like that!