Smashbox Wonder Vision Mega Palette
Not too long ago I did a review on the Smashbox Wonder Vision Lip Gloss Set and raved about the quality and price of it. Well today I will be showing you another product from their holiday collection this year, their Wonder Vision Mega Palette.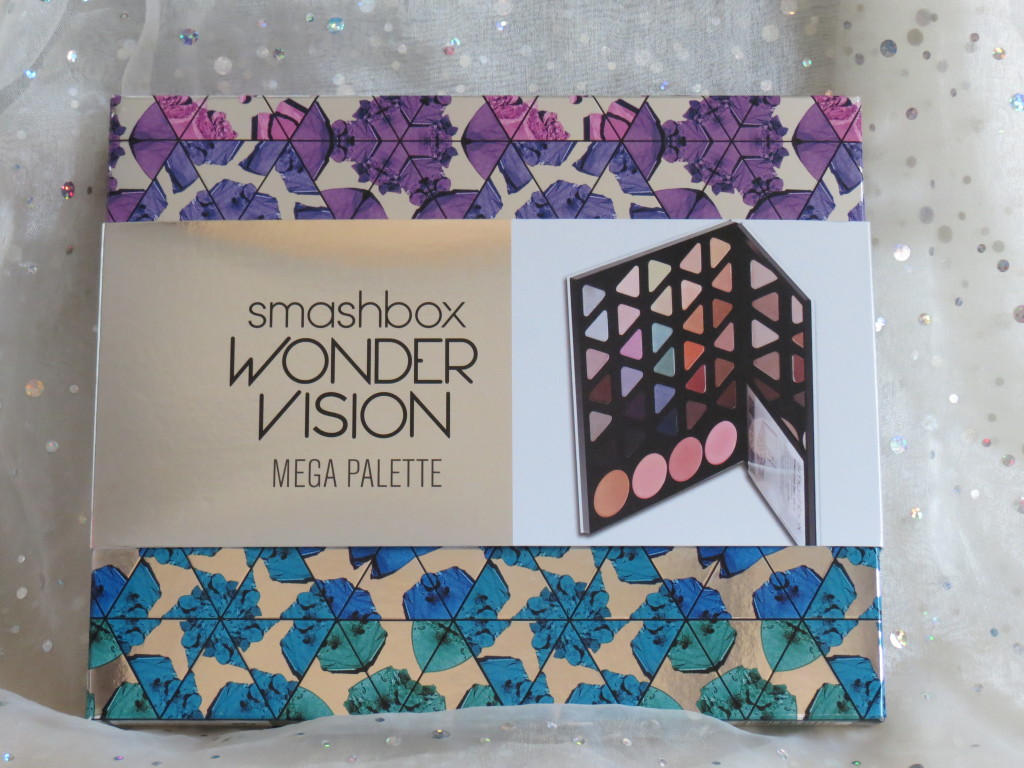 I love the packaging on this palette, including the box. You can definitely see from the box how the inspiration for this holiday collection came from a kaleidoscope.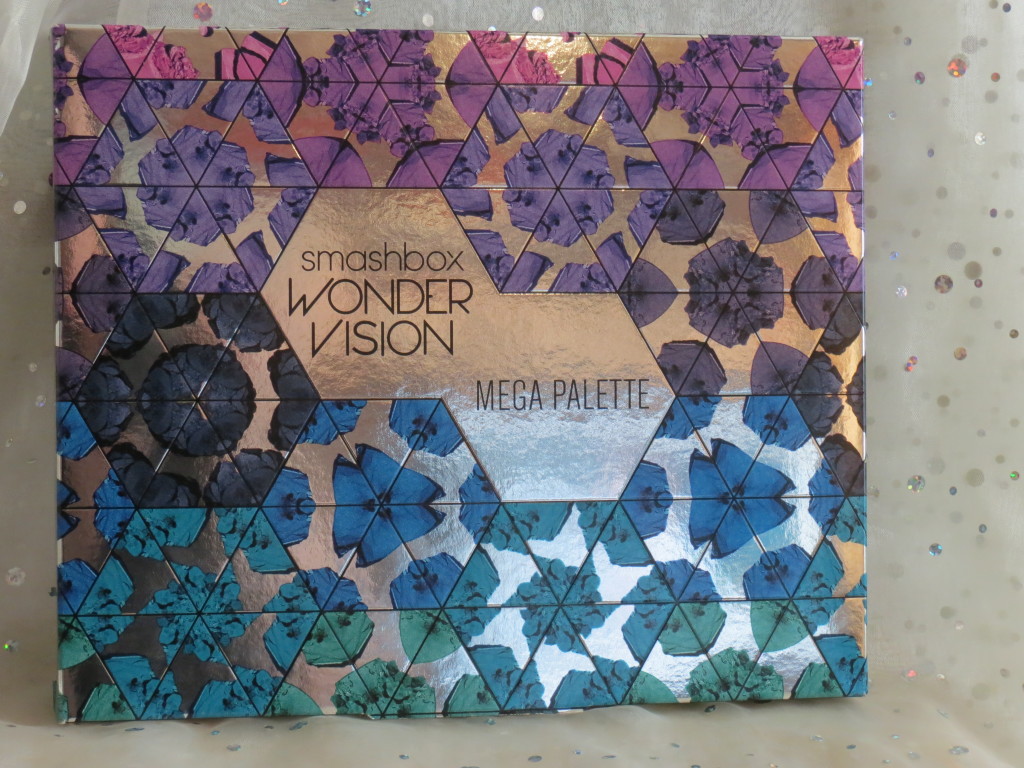 This palette retails at £49, which may sound a lot of money (because it is), but you get 4 blushes, and 30 eyeshadow colours in it! So for value it is amazing. I just so happened to have enough points on my Boots card to be able to buy this, so I did that without having to spend a penny on it luckily! But I most likely would have bought it anyway even if I didn't have enough points as it's so beautiful.
I know I talk about packaging a lot, and when it looks like the above, who can blame me?! I am a sucker for pretty packaging, but at the end of the day it's the products themselves that are the important part and they should be what you base your final decision on, not just on the exterior.
If a product has REALLY amazing packaging, especially if that's what has drawn me to it I always try and think to myself, would I like this product so much/would it still be worth the cost if it was just in a plain box. So the main question then is…. is the product itself worth it? The answer… yes. Most definitely. I have used this so often since I got it, and can see me using it a lot more.
When you take it out the box you get a lovely silver finish on the outer packaging on the palette itself, but it's what's inside that is really the exciting part.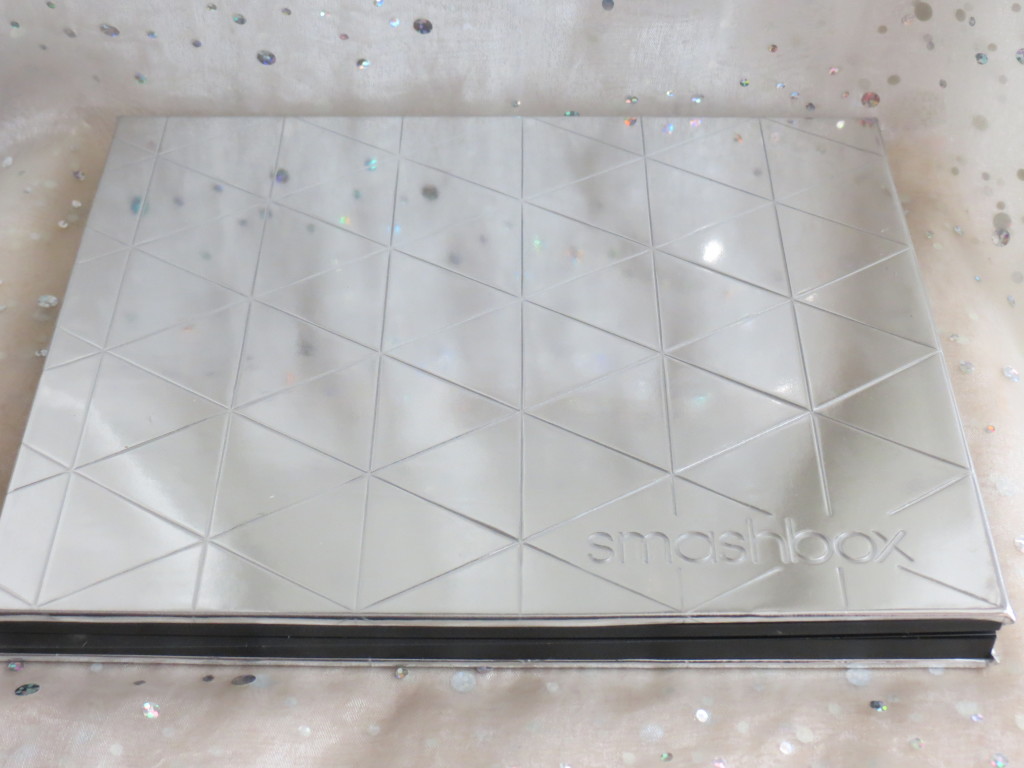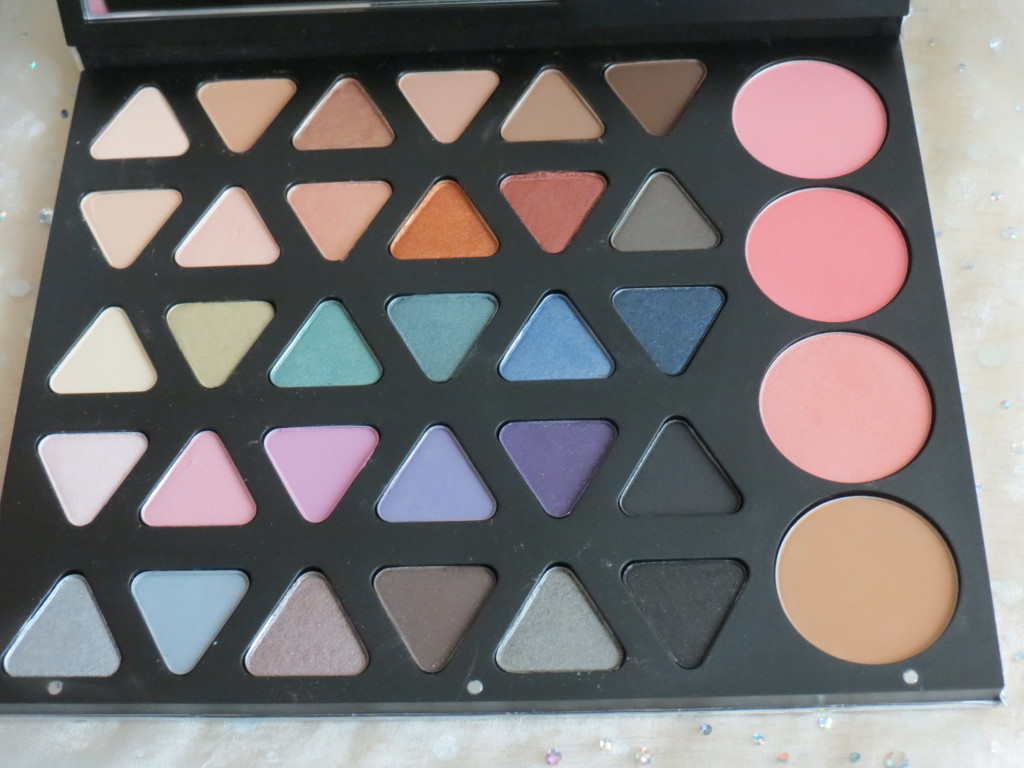 The texture and pigmentation of these shadows and blushes are as beautiful as to be expected from a high end product such as this. They feel smooth and creamy, but at the same time not too creamy in that they would crease a lot.
I decided not to swatch all of the colours for this review, as the colours are all very true to life from what you see in the picture there, but I chose 4 eyeshadow colours to show you how beautifully they apply and how stunning they look once applied to the skin.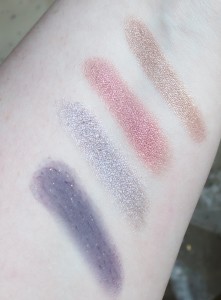 The four colours I chose to swatch randomly are (from left to right) Purple, Slate, Orange and Golden.
You get a mix of matte, shimmery and glittery colours in this palette, plus 4 blushes (though to me it is more of 3 blushes and a bronzer).
If you don't like bright eyeshadow then this probably isn't the best palette for you. Having said that, you do get a lovely range of neutral shades in here too.
Overall I am so pleased I got this palette, and if you would like one too, remember it is limited edition so don't leave it too late!
What are your thoughts on this palette? Do you like the range of colours? Are you planning on getting one?
Let me know in the comments below!