Smashbox Wonder Vision Lip Gloss Set
So this year for Christmas time Smashbox have brought out their Wonder Vision collection. This collection is inspired by the effect seen in a kaleidoscope, full of fun and colour. This inspiraion is definitely seen more within the eyeshadow palettes, but you still get a beautiful array of colours within this lip gloss set.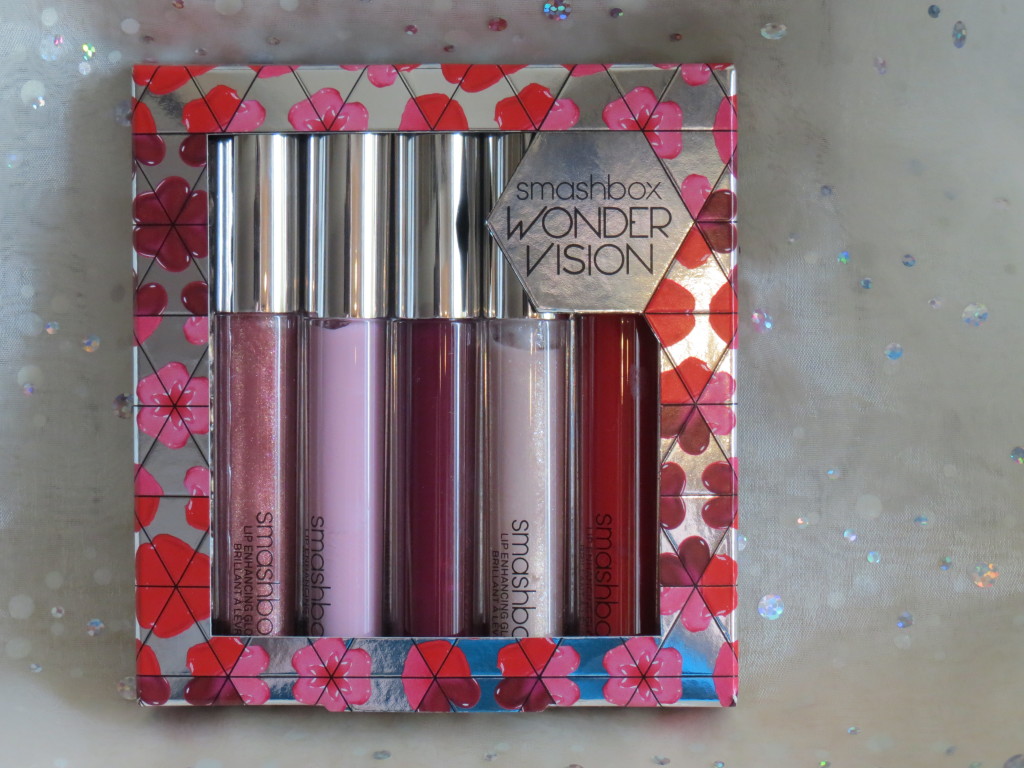 I had no intention of buying this lipgloss set….. until I saw it. My willpower was literally next to zero when I saw how beautiful these colours were, and what great value the set was!
Holiday collections are always fun as you can get some amazing deals, in really fun limited edition packaging. This set was only £19! May sound a lot, but the normal core collection Smashbox lipglosses are £15 each. You maybe don't get the exact same amount of product per gloss, but it's close as the tubes feel full size and aren't miniature at all.
The range of colours in this Wonder Vision set are just gorgeous, with 3 cream finishes and 2 shimmer finishes.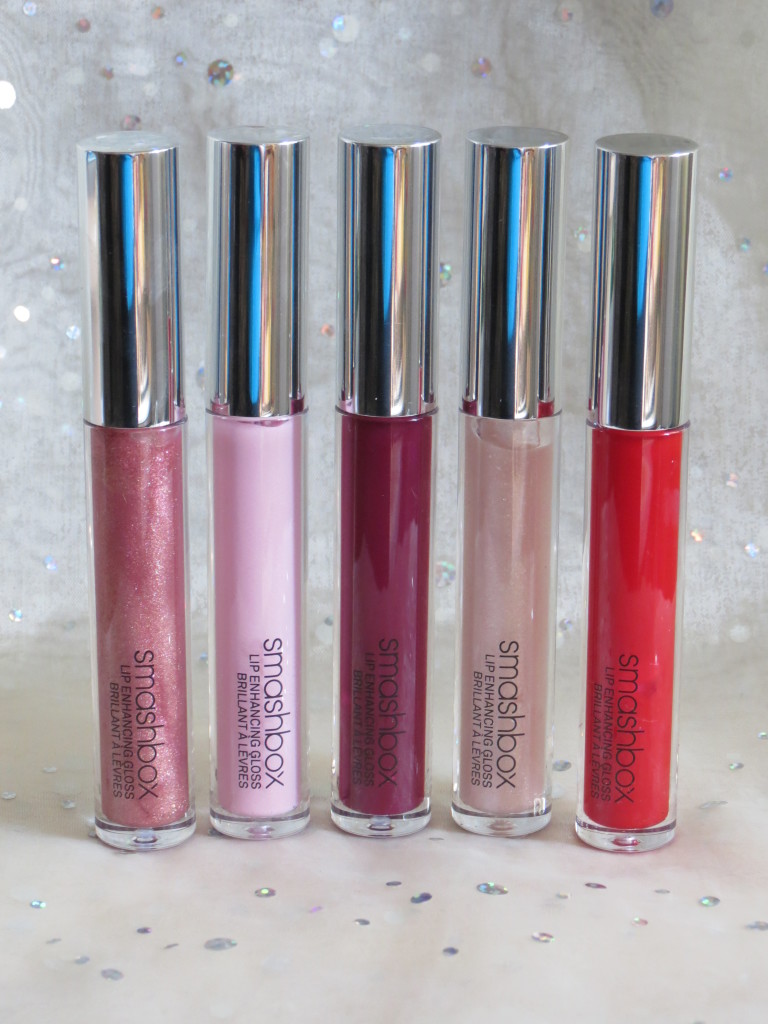 Left to right we have:
Radiant – which is a gorgeous reddish rose colour, with a beautiful golden shimmer through it giving it the most amazing shine on the lips. (This is my favourite one out of the set.)
Pout -which is a cream finish, and is a lovely pale baby pink colour which comes out quite sheer so it lovely for just a hint of colour.
Tease – which is an amazing deep red/berry colour. It doesn't come out opaque like you are wearing a lipgloss, but I wouldn't class it as sheer either. It gives you a definite berry colour on the lips, but in a lovely toned down way.
Luster – which is the other shimmer shade in this set. It's a beautiful sheer gloss with an amazing shimmer to it and is amazing either on it's own or over other colours.
Ruby – which is similar to Tease in that it gives a good definite colour on the lips, but is more sheer than applying a lipstick, so helps to give a slightly understated red lip. Also a beautiful shade.
All five of these colours go on so incredibly smoothly, they feel and look so glossy and shiny on the lips, they smell amazing (I do find some of the other Smashbox lip glosses have a slightly strange smell to them), and they aren't sticky at all.
The staying power is not overly impressive or anything different to most other glosses, but for me that's no problem as I generally always take a gloss with me to touch up on the go anyway, as they are easy to apply even without a mirror.
Overall I am so pleased I got this set, five lip glosses this size, this quality, in this range of colours for only £19 is an absolute bargain to me and if you see this set I would strongly urge you to pick one up if you have the spare money to do so!
Do you think these are as gorgeous looking as I do? Have you got yourself a set?
Let me know your thoughts in the comments!