Smashbox Lipstick in Primrose – Review
I bought this lipstick from smashbox a couple of weeks ago and the shade of it totally caught my eye as being a lovely pink/nude colour, and it has fast become my favourite nude/natural lip colour.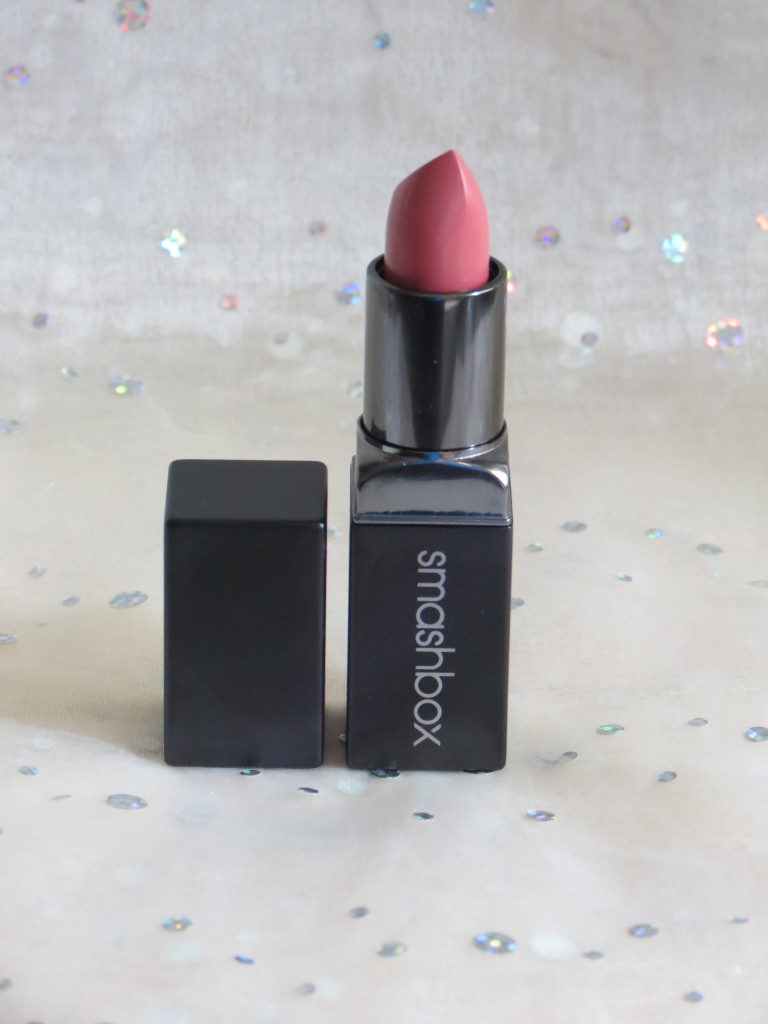 This is the first ever lipstick by Smashbox I have tried, but I can say I would be more than happy to buy more if they are all as lovely as this one.
These Smashbox lipsticks retail at £15.50 so are in the higher end spectrum within the costmetics world, so for the price I had high expectations, but I do feel you get your monies worth with this product and it is worth it.
The shade I bought is called Primrose and is a beautiful muted pink/very natural lip shade.
I had been after this sort of shade for a while but hadn't managed to find one I was totally happy with, as most are quite pale, and I have naturally quite pigmented lips, and very pale lipsticks can make me look either ill or really washed out so I need a little more colour, but without being too bright either.
The lipstick has a really lovely, smooth and creamy formulation, but without having a shimmery or high-shine finish, making it perfect to wear either alone or under a gloss.
Due to the fact this is quite a natural lip shade, and has pink tones in it, it also goes beautifully under pinkish toned lipglosses, giving it a little more shine and colour but without being too bright or over the top if you are still wanting to keep things a little more understated.
I really like the packaging on the smashbox lipsticks too. The box looks fairly plain but matches the look of the packaging of the actually lipstick tube itself which is a very elegant matte chic looking tube with a square shape to it which I like.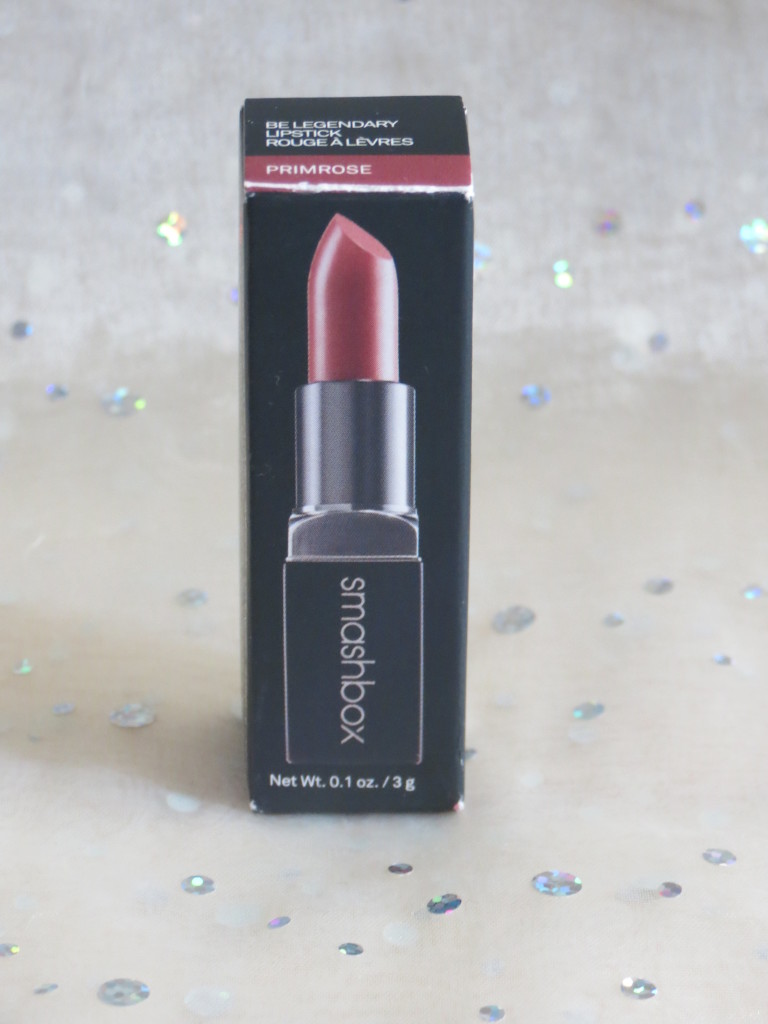 I really do like this lipstick, not just the shade but also the consistency and feel of the lipstick on the lips, and the fact it doesn't feel too glossy or too matte.
Staying power I would say was about average for any standard lipstick which doesn't specifically say for longwearing.
Overall I do really love this lipstick and I have gotten a lot of use out of it already so would definitely be happy buying other lipsticks from this Smashbox line.
Have you tried any of the Smashbox lipsticks? What are your thoughts on them?
Let me know in the comments below!