Rimmel Match Perfection Foundation Review
This post will be a review of the Match Perfection Foundation by Rimmel.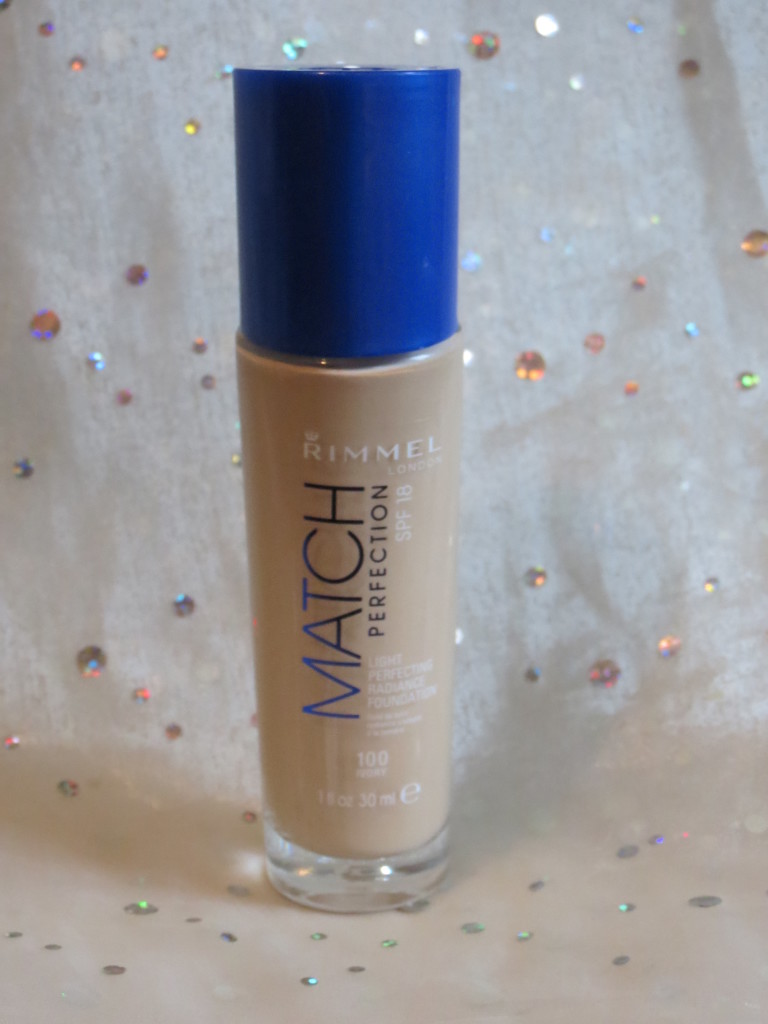 This match perfection foundation by Rimmel is not a new one, but it is one I have only quite recently started using and it's actually a lot better than I was first expecting.
I picked it up a few months back when it was on a special offer price in one of the high street stores, and it's been one of the best "budget" finds I have ever used.
The shade I use is 100 Ivory, the second shade in the range, and even on my naturally pale skin tone, it blends in beautifully with my skin with no hint of orange what-so-ever which is lovely, as that is a problem I have, even with some of my favourite foundations!
This foundation gives a light to medium coverage, but is also completely buildable depending on whether you like a very light natural look, or more of a heavier coverage.
It's classed as a "light perfecting radiance foundation" which I do completely agree with. Don't let this statement put you off trying this foundation if you have combination skin though, as that is my skin type and I don't find it too shiny or oily looking at all.
Admittedly it can look quite shiny when first applied, but I find after a couple of minutes when it has settled onto the skin a little, and then set with powder, the shine disappears, but without making your skin look too matte.
Consistency wise it can seem a little thin when you first apply it – quite possibly why it looks a little wet/shiny when first applied – but this makes it very easy to get a very thin, even coverage if that's your desired look, or if you want a slightly more full coverage then it easily glides onto the skin without sitting in any lines or looking patchy unlike some other foundations which seems to dry the second they are applied to the skin, making them very tricky to blend into the skin to get the more even/flawless coverage. This I have absolutely no problems blending into the skin.
One of the things I really really like about this foundation (not including everything listed above) is the packaging. It has a pump!
I really dislike when you find an amazing foundation and there is no pump on the bottle, so you either have to try and find/buy a pump top that fits, or end up with the daily struggle of trying to pour out just the right amount, and then it becomes a complete and total nightmare when the foundation level gets quite low.
This has a fabulous pump, which seems to pump out exactly the right amount of product with each full pump press, but you can also just press it a little and just a little will come out without it going all over the place.
Over all I am really impressed with this Rimmel foundation!
It retails at around £6.99 full price, but you can quite often find it on offer also.
Have you ever tried this foundation? What are your thoughts/opinions on it?
Can you recommend any other budget price foundations you love?
Let me know in the comments below!