Redken Clear Moisture Shampoo Review
A couple of months ago I did a post on the Redken Smooth Lock shampoo which I adore.
After going through two bottles of the Smooth Lock shampoo by Redken I decided to try a different shampoo in their range the next time I was needing one, and the one I decided to go for was the Clear Moisture shampoo.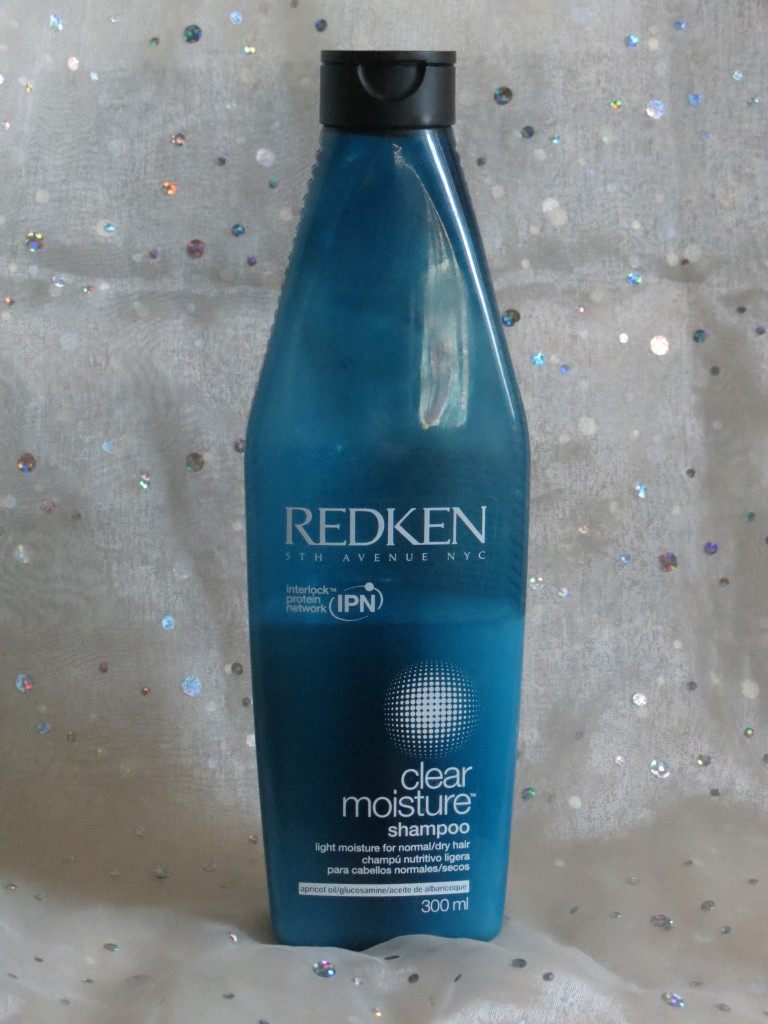 Packaging wise I prefer this shampoo as it's a really lovely, fresh, clean blue colour (as opposed to the brown of the Smooth Lock), and the smell is different but just as lovely, but shampoo wise, I prefer the Smooth Lock for my hair.
This shampoo is described as light moisture for normal/dry hair. It contains products like apricot oil, to help cleanse the hair and add shine but without over moisturising.
Usually I always go for the smoothing, anti-frizz, uber-moisturising products for my hair, because as much as I do not have dry or frizzy hair and it is long and straight, it can get a little dry feeling throughout the lower parts of my hair, especially the ends, so I use high-moisture products to keep it all in as good condition as I can.
The reason I decided to go for a less moisturising shampoo this time though, is because I have quite oily roots and wanted to see if a shampoo with less moisturising properties in it would help my hair last an extra day without washing. That hasn't happened though.
I do like this shampoo, and can see me using it as more of a "once a week" shampoo. As much as it isn't exactly designed as a cleansing/clarifying shampoo to remove all product build up from your hair, that is the impression it gives me, and as much as it does give my hair a lovely shine, it doesn't feel as moisturised at all, even when paired up with my usual conditioners and deep conditioning masks.
To me, there is quite a big difference between this Clear Moisture shampoo and the Smooth Lock shampoo by Redken, and I will be going back to the Smooth Lock the next time I need to purchase more shampoo (I have a few others to go through yet!), but I do think this is good one to have in as a clarifying shampoo to use once a week/fortnight depending on how often I use hair products in my hair that week.
It doesn't make my hair feel static, or have loads of fly-aways, or even overly dry. But it definitely doesn't feel as smooth or moisturised as when I use my Smooth Lock.
The other thing I have noticed after using it quite a few times now, is that unless I blow-dry my hair, leaving it to air dry can be a bit awkward, as the front seems to seperate and look a bit oily for quite a long time after being dry, then it will fairly suddenly decide it now wants to look clean and lovely! This may just be something weird happening with my hair though, who knows!
Over all I do like this shampoo and I will repurchase it in the future no doubt, but only to use as a cleansing/clarifying shampoo as I feel it just doesn't give me enough moisture to my hair, and doesn't make my hair last any longer between washes.
If you have really thick hair, or don't need much moisture added to your hair then you may love it! And it smells amazing so would definitely be worth a shot!
Have you ever tried this shampoo? What did you think of it?