No7 Stay Perfect Mascara
This review will be on the newest No7 mascara called Stay Perfect.
I decided to do my review on this mascara as it is just brand new out so there may not be many reviews on it so far!
The packaging itself is all gold, it was just tricky to get a decent shot of the tube because it reflects everything.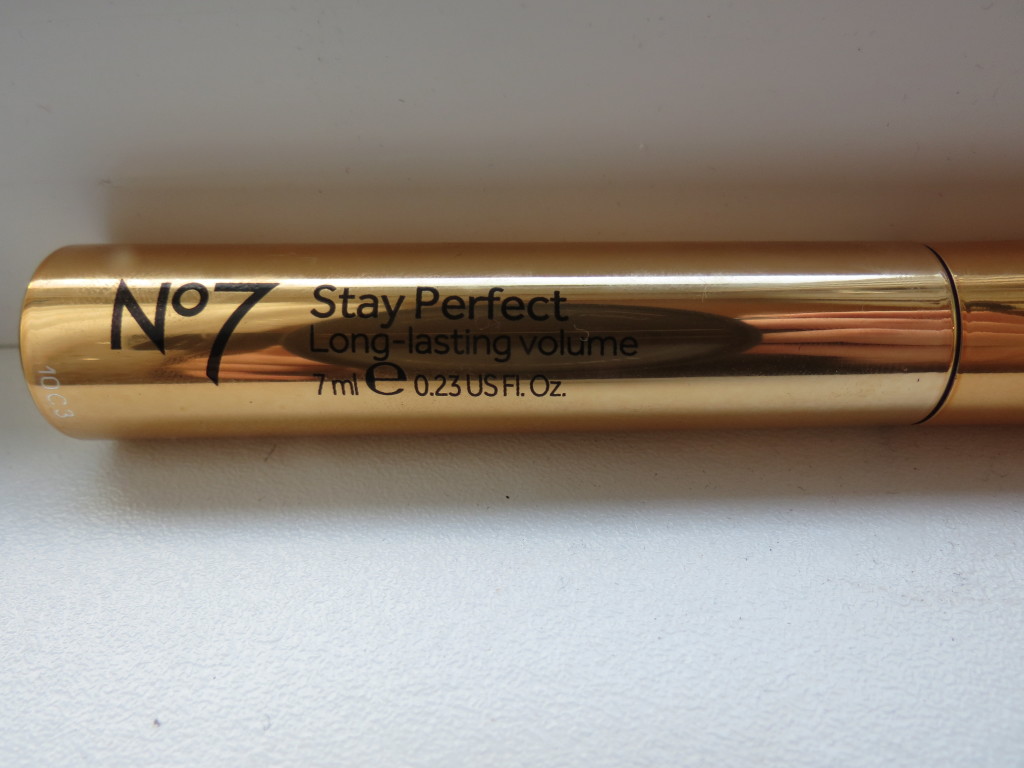 This mascara was launched about 4 weeks ago now, but I wanted to use it for a good few weeks before doing a proper review, as sometimes the initial reaction you get from a mascara (or any other product) can change after giving it a proper go, for mascaras sometimes the consistency of the product itself can change a little.
The first thing I will say about it as it is the main thing that separates this mascara, is that you don't use eye makeup remover to take it off, you just soak it in warm water.
This is accurate, as it doesn't dissolve with makeup remover as you would expect, it stays put unless you use warm water to soak it, where the mascara comes away from the lashes in little pieces.
The good thing about this is that it makes it uber easy to remove it, either in the shower, or with a cotton pad soaked in water – plus the fact it comes away in little bits means it doesn't and cant smudge and so you never get the "panda eyes". The only thing about needing water to remove it, is that it then becomes an extra step if you have other eye makeup on that doesn't come off with just water, but if you just wear mascara it's fine.
Claims for this mascara… it says it is, smudge-proof, flake-proof, sweat-proof, humidity-proof and tear-proof.
Personally, I don't think these are all true.
Smudge-proof I agree with, along with flake-proof. Tear-proof I don't know about, but has stayed put with just general slightly wattery eyes !
Sweat-proof I disagree with in all honesty… I know when I was sweaty after exercise it did start to come off, as it is pretty much just warm water sitting on the mascara!
Now with the humidity-proof claim, possibly in warmer climates where it's just humid within the air it may be humidity-proof, but if standing in a hot shower, without having my face in the water at this point, the water in the air does make it come off, so maybe it just depends on the level of humidity.
Now as for the brush and the actual look of the mascara on the lashes, I find it doesn't lengthen or volumise the lashes much at all, it just blackens the lashes a little and helps define them.
The brush is plastic, with very short bristles which makes it easy to get mascara onto every lash including very fine and short lashes, and I have found it good for bottom lashes also.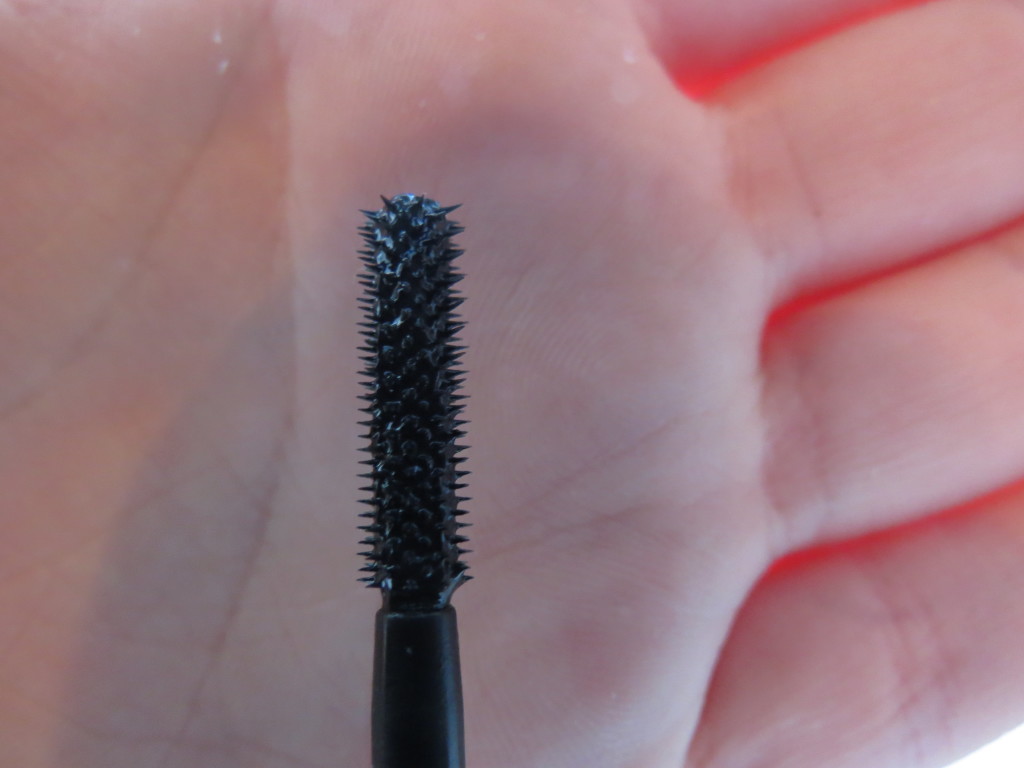 Overall this mascara is, to me, nothing that special. It doesn't make the lashes big and volumised, but I do like the fact it comes off with just warm water, as it's quick to put on on "no makeup" days, and then it just washes away in the shower at the end of the day. It's good enough I will carry on using it until it's finished, but I doubt I would be buying another!
Hope this helps 🙂