Nivea in-shower Body Moisturiser Review
Today's blog post review is on the Nivea in-shower body moisturiser.
This is a really affordable product at just £3.40 for a large 400 ml bottle. You can get it either for dry skin, or for normal skin (which is the one I got).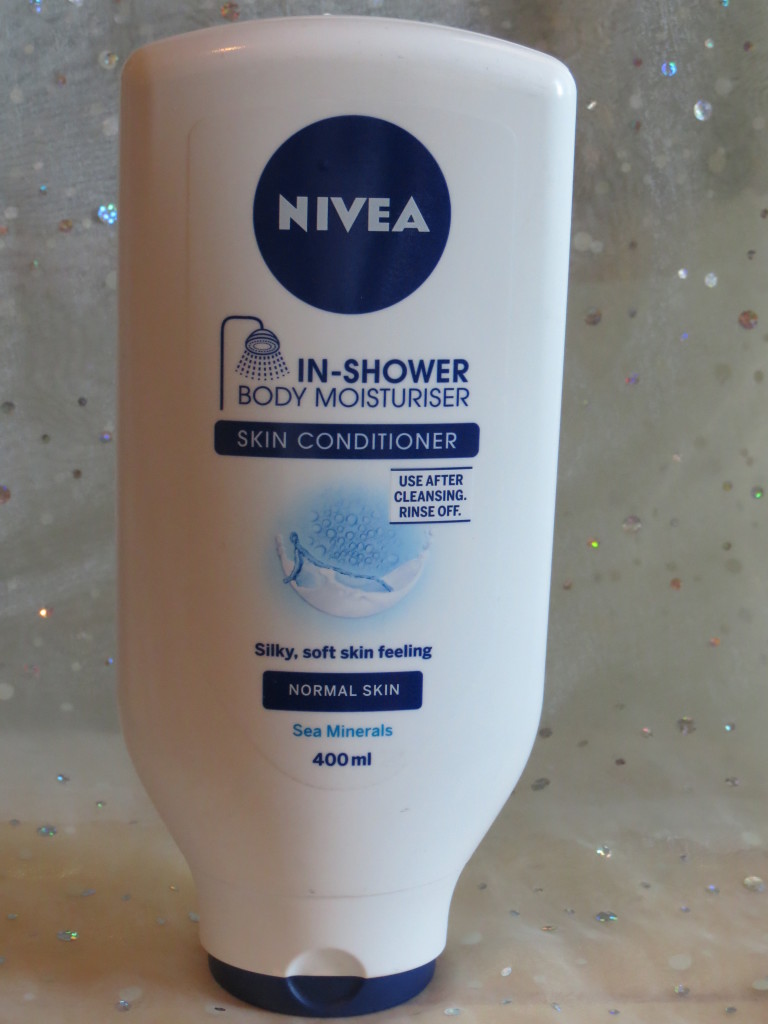 I got this product due to having heard good things from a friend at work about it.
When I first picked it up, in all honesty, I was completely confused as to who this product was aimed at, or what it was supposed to do! This is because on the back it says to use AFTER using your normal shower gel/body wash (so isn't for cleaning the skin) but then when you apply it to the skin you then have to rinse it off, so then it doesn't sound like it can be overly moisturising either as you are washing it all off again!
To be completely honest, it doesn't moisturise overly well either, as expected, but it does give a little more moisture than most standard shower gels/body washes.
If you want a really deepy intensive moisturising wash or lotion then this isn't the one to get… however, I have actually gotten a lot of use out of it as it's a lot faster than applying an all over body moisturiser and letting it all sink in fully before getting dressed.
I try to moisturise after every bath/shower, especially when it's the cooler months, or I have fake tan on and don't want to look scaly! Sometimes though I don't always have a lot of time to apply a body moisturiser after showering before work. This in-shower moisturiser only adds an extra couple of minutes into your shower routines and does help to keep your skin a little more moisturised than not using it. Better to have a little extra moisturisation than none at all.
It has a fresh/pleasant smell, and is very easy to use as it just glides over the skin, and then rinses away easily without leaving a sticky residue or being too sticky to get back off again easily.
It does however leave the shower floor/bath quite slippy, and the bottle is a bit of an awkward shape and gets slippery also as there isn't anything to grip on to really.
It doesn't foam/lather up much at all, but you just need to remember that this is not a body wash, it's an in-shower moisturiser, so needs to have a slightly thicker consistency to give the skin that extra bit of moisturisation.
I have noticed a difference in my skin after using this product, especially at helping my fake tan to last without looking dry or patchy, then can put on a richer feelling moisturiser when I have a bit more time.
Overall I do like this product and will be buying it again as it's also a bargain price! I may pick up the one for dry skin the next time to see if that helps keep my skin feeling more moisturised and for longer.
Have you tried this? Do you like the sound of it?
Let me know in the comments below!