Natural Honey 7 in 1 Body Lotion Review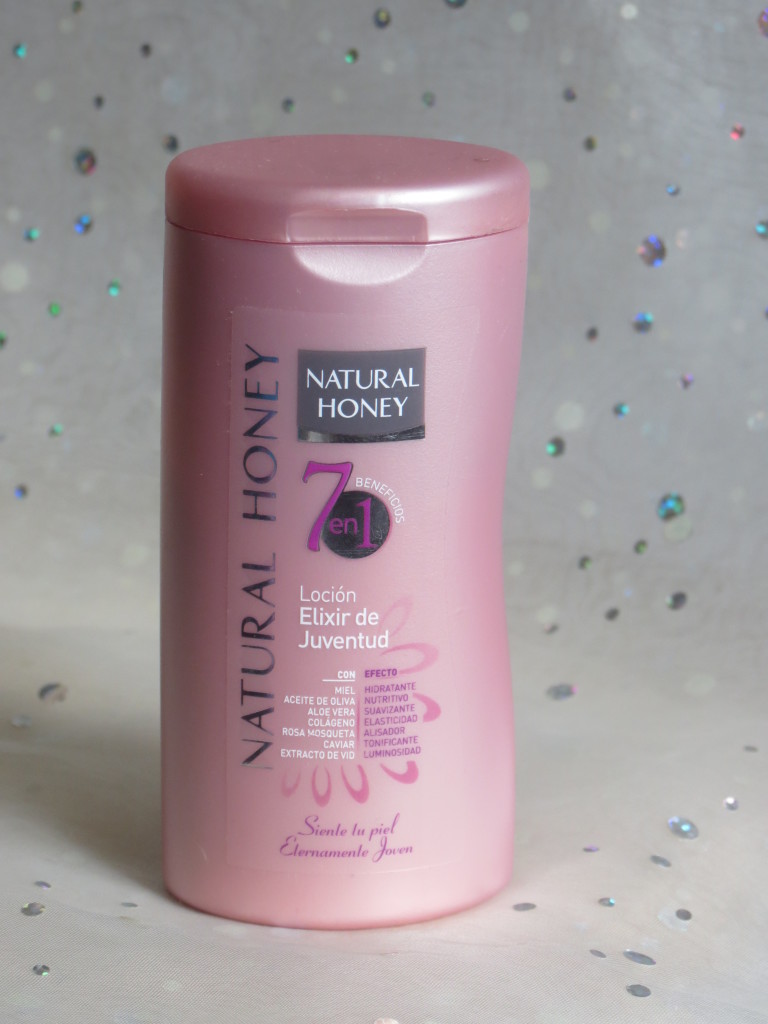 I have been using this product for quite a long time now (it's nearly finished so look out for it in my next empties post!) I decided it's time I did a review on it.
I got this Natural Honey 7 in 1 body lotion in one of my Birchboxes quite a few months ago. I remember at the time being excited about trying it as it's a really decent size to get in a monthly beauty box as it is a 75ml bottle.
I have quite a bad habit of throwing out the little cards that come with the boxes explaining what everything does, which is normally okay except when – like this one – you go to use it, forgetting what it is, and realise the entire packaging is not in your own language…. whoops! Luckily it only took me a few minutes to google it and find that it was a body lotion (couldn't remember if it was body lotion or shampoo!) and so I could start using it as such.
I was a little unsure about this product when I realised that it was a "natural honey" product as honey is not a preferred scent for me personally. In saying that though, once I had smelt it it hardly smells of honey at all and just has a very clean, fresh scent – possibly with a hint of honey but nothing too overpowering at all.
What has really impressed me about this though was just how long it leaves your skin feeling moisturised after you have used it, along with the fact that it absorbs into the skin really quickly and doesn't leave you feeling oily, sticky or greasy, but at the same time gives you that really lovely soft moisturised skin.
I usually apply my body lotions and products at night time after my shower before bed, as I'm not a huge fan of having clothes stick to body products, but when it's just clothes for bed I'm not too worried. When I apply this in the evening before bed it instantly gives a really good moisture boost to the skin, and even once you are up the next morning the scent has faded away overnight but your skin still feels really moisturised and smooth.
The other thing I have found with this body lotion is that you only need a really small amount as a little really does go a long way. I have been using this product nearly every night for a few weeks now and still not finished it yet! Getting a bit closer now but still another week or two to go I reckon.
The only real problem I have found with this body lotion is that it now seems really tricky to get a hold of anywhere! It's a shame really as it's a lovely product and I would happily have bought another once this one runs out, but I am not sure where from as of yet!
If you ever see this product anywhere do let me know and try it yourself too!