Natural French Soap
Soap to me is one of those things that needs to be done well, or not at all.
I really have a dislike for poor quality soaps that don't smell nice and strip the skin of moisture leaving it feeling dry and uncomfortable. I much prefer soaps that smell amazing, clean the skin, but also make your skin feel hydrated, soft and smooth.
I have found in general that the more natural the soap, the more likely they will have the soft luxurious feel as opposed to poorer quality soaps which are hard and harsh on your hands/skin. Quality is important to me with bar soaps.
I am always on the lookout to try out new soaps (and pretty much all other beauty products), and so was rather curious when I came across the Natural French Soaps.
The two I got were Pineapple and Lime as I adore sweet fruity scents! I have to say out of these two the lime one has a more intense scent, but I prefer the scent of the pineapple.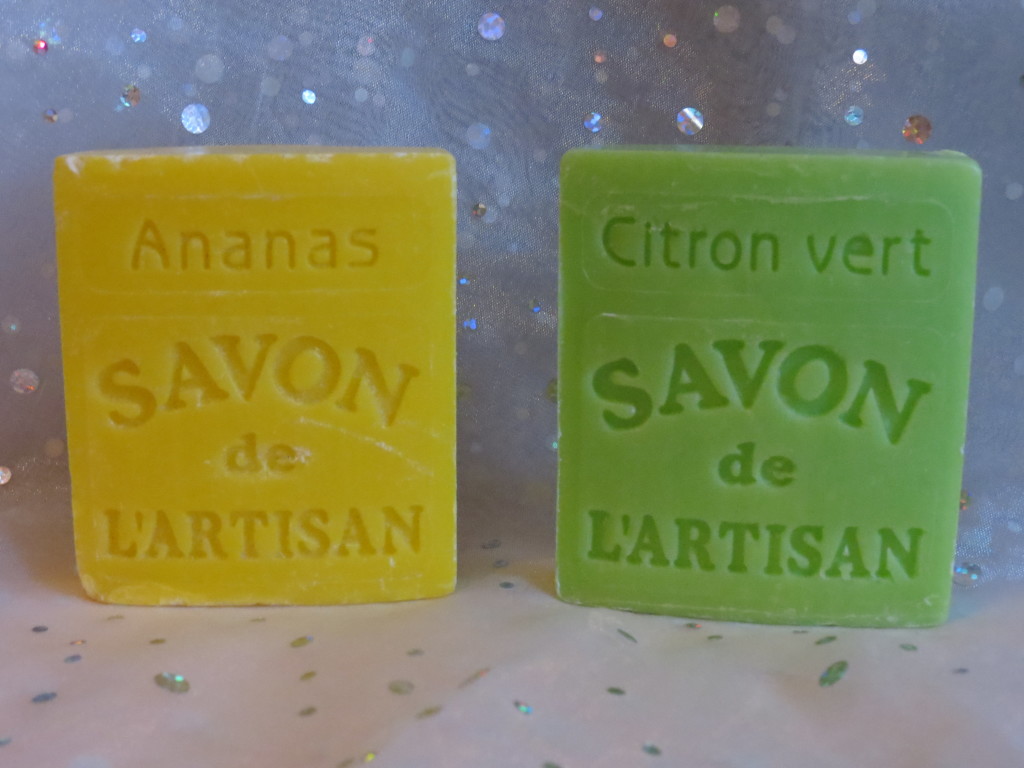 I love the fact it's engraved into the soap what the scent is, as if you are a bit of a soap/bath product junkie you may end up with quite a few and have them all stored together, you can see instantly which one has which scent straight away.
When you wet these soaps under water they go incredibly smooth and creamy. They don't lather up very much or produce millions of bubbles, but producing lots of bubbles  doesn't dictate the quality of a soap, so don't let that put you off 🙂
Apart from the beautiful scents from these soaps and the smoothness of which they feel on the skin, my favourite part is how it feels after you rinse the residue away, as you are left with very soft, smooth, moisturised and very clean feeling skin.
I have quite dry skin on my hands so don't like anything too harsh or abrasive so I am quite picky which soaps I do use, but these are really lovely and have no complaints with them at all.
All in all I would say to give these soaps a go! They are such a fab price as well. The only thing to watch is that they are based in France so you will need to take account of the postage cost into your budget! But with the soaps being such a reasonable price I think it works out a good deal.
If you try any of these soaps then let me know which ones you get and if you love them too 🙂