Maybelline Baby Lips
So over the last couple of weeks I have magically ended up accidentally buying 6 of the Maybelline Baby Lips…. whoops! I do have a good reason though! (Or what I perceive to be a good reason) – which is clearly the same thing! 🙂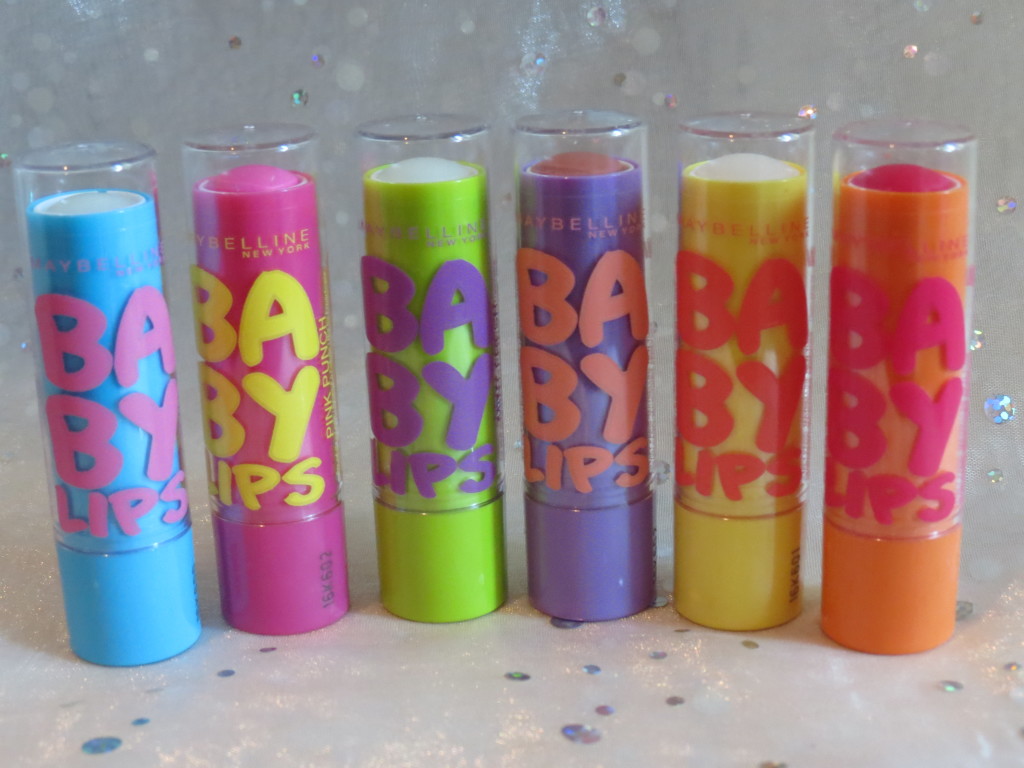 So what happened was… these were launched, I got excited, found out they were only £2.99 each and on 3 for 2 so I bought three! Then I was playing with a tester of the Peach one (purple tube) and really fancied that one so was going to just buy the one, but they were still on 3 for 2. That totally makes it okay! 😀 Plus I do use a lot of lipbalm so will use these fast enough.
In all fairness though, I tried the first three before buying the next three, and they are actually awesome.
Three of them have a slight colour/tint to them, and the other three are just transparent lip balm.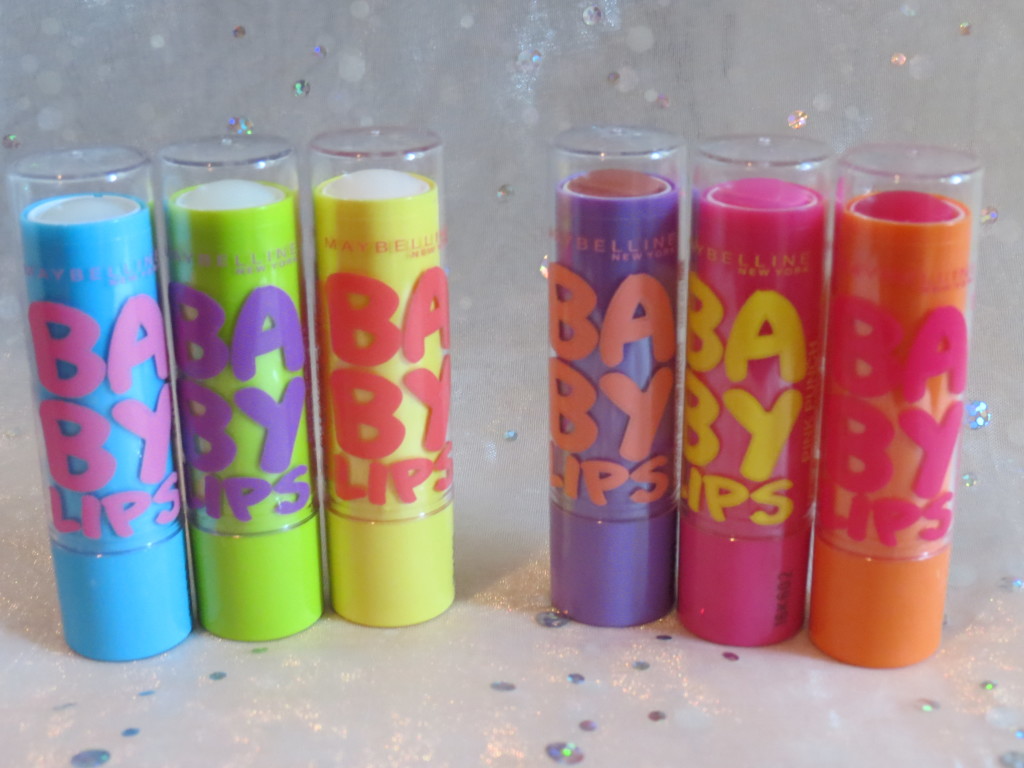 So on the left we have the non tinted ones, blue is Hydration, green is Mint Fresh, and yellow is Intense care. On the right are the tinted ones (the ones I was most excited about). Purple is Peach Kiss, pink is Pink Punch (smells a bit like strawberry to me) and orange is Cherry Me.
So the real question… are they worth it for the product itself and not just because they are super cute? Yes. As a lip balm all of them glide on smoothly, don't feel either too thin or too sticky, really do help to hydrate and protect your lips and have lovely scents to them (the Hydration one and the Intense care don't really have a scent but I can pick up a tiny hint of vanilla I think). The tinted ones don't come off as bright as they look, it's a very sheer hint of colour which is perfect really!
They aren't like the most amazing lip balms from all of ever, but for £2.99 you can't really expect that now can you. I would say for their quality at £2.99 each they are an actual bargain though! I really would recommend picking at least one of these up (or all 6) and giving them a shot!
Do you have any? Which ones do you want to try? Let me know 😀