John Frieda Frizz-ease Shampoo and Conditioner Review
TodayI will be doing a review on the John Frieda Frizz-ease Hydrating shampoo and conditioner duo*.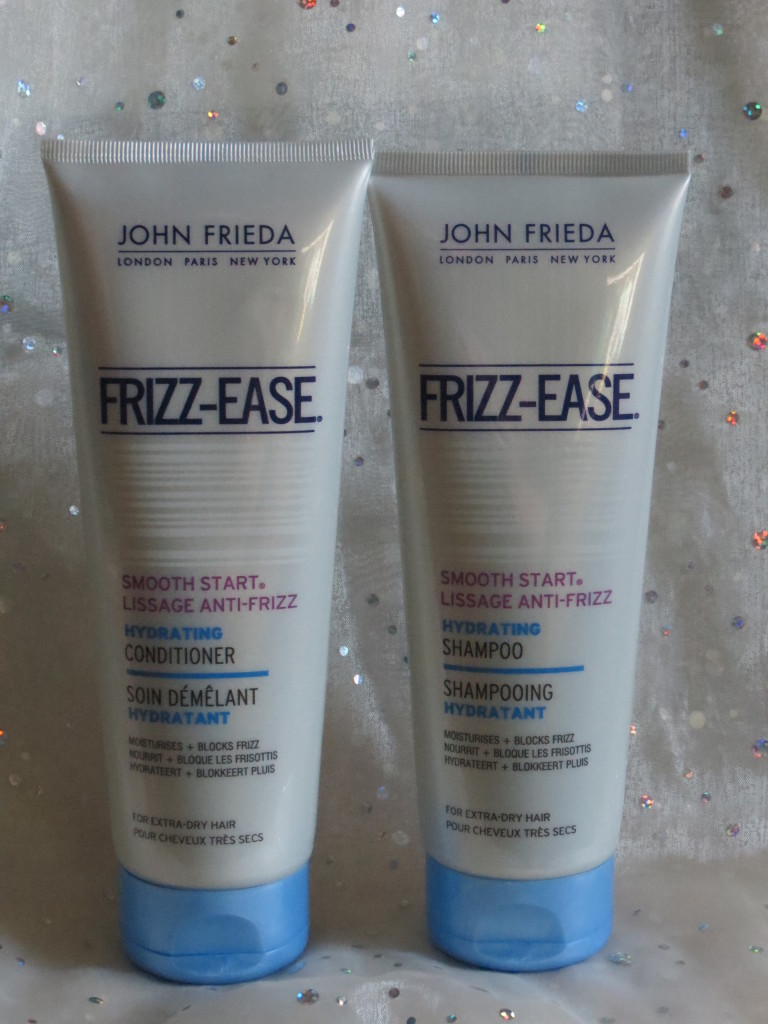 A few months ago I did a review on the John Frieda Brilliant Brunette shampoo and conditioner, which I also do like, but I think I prefer the frizz ease range!
As far as "drugstore/highstreet" shampoos and conditioners go, I am impressed with these! Usually with my hair care I prefer the higher end products and brands, such as Redken and Ojon, but, these two products here actually do feel more premium than not which I like.
The scent from them both is nice but nothing special really. I like the fact that they look ever so slightly shimmery in your hand before applying to your hair too.
The frizz-ease range wouldn't have been the first range I personally would have opted for with my hair as I have naturally straight hair, but as much as it is not frizzy as such, I do suffer from the dreaded little fuzzy flyaway hairs that can look staticy, and so if these two products would work to help to smooth the flyaways down then I was all up for trying them.
Unlike the brilliant brunette range, in this duo I like the shampoo and conditioner equally. I feel they are both really good products for leaving the hair clean, smelling lovely, and conditioned, but without drying the hair, or doing the opposite and making it overly heavy and full of product to weigh it down (which was my first concern).
What I have found these products to be really good for, is not so much on the days when you are doing a messy bun or want a lot of texture, but more for the days you either want your hair really straight and sleek, or when you want really smooth curls.
When I have been wearing my hair curly I have also been using the John Frieda Dream Curls Enhancing Oil to help.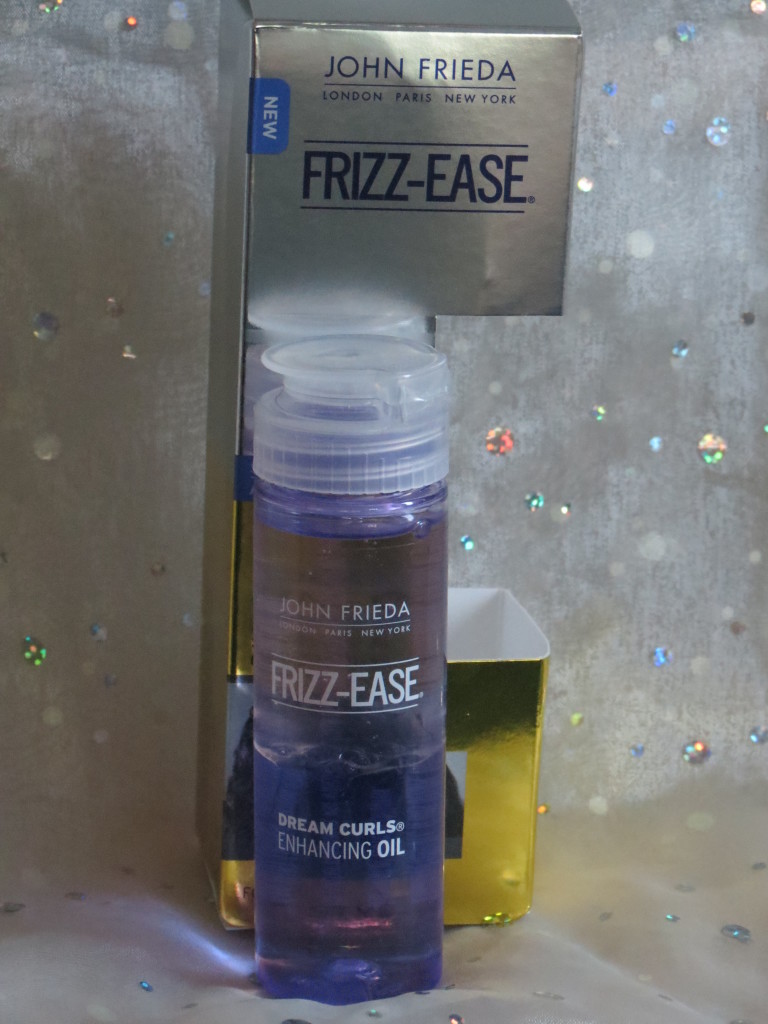 This product is actually really good, as long as you are careful with it.
Being an oil I wouldn't advise putting it near your roots at all, and be careful to only apply a tiny amount to your hair when applying it, as you run the risk of it looking super oily and weighed down. In saying that, when used sparingly it's a great product and really works well to help keep curls smooth!
As I don't have naturally frizzy/curly hair I can't comment on how it would work on those types of hair, but I can say on my hair, I noticed a difference with all 3 of these products, but especially the shampoo and conditioner duo.
In case anyone is interested and obsessed with youtube the same way I am, John Frieda also has a youtube channel here.
I hope you found this review helpful!
Have you used any products from this range? What did you think of them?
Let me know in the comments!