Impress Press-on Manicure Review
I decided to do a review on something a little different today and do a post all about press-on/fake nails, by the brand imPRESS.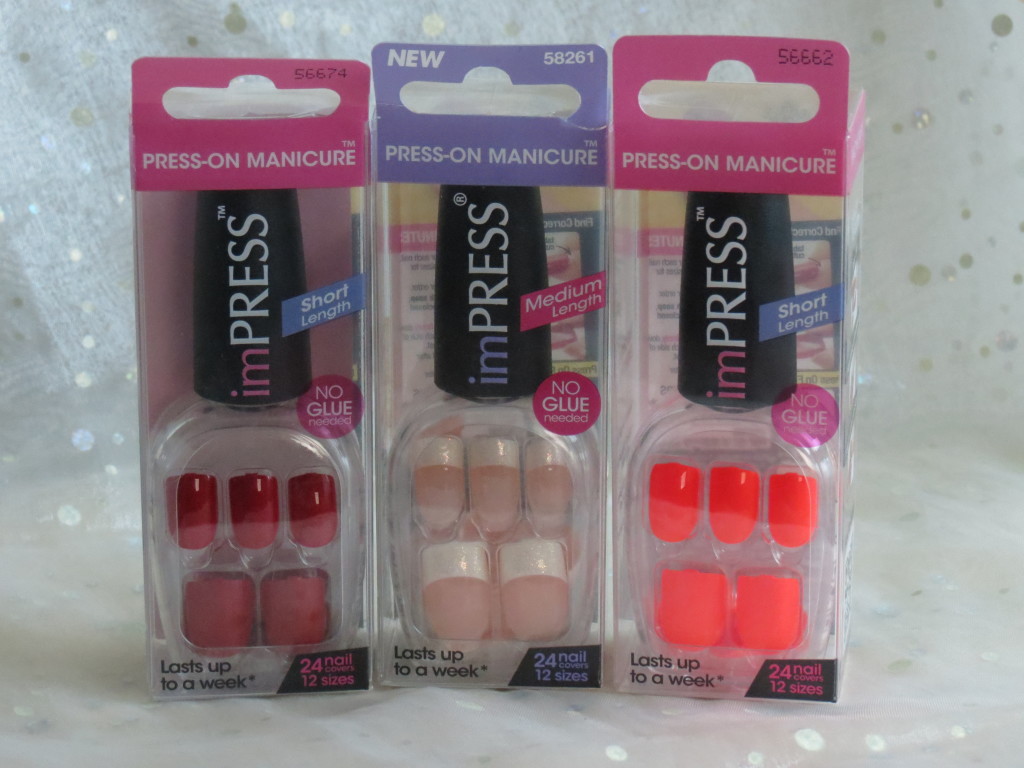 I came across this brand as a colleague at work used them a lot and recommended them to me. I had never gotten around to trying any until I received a set in a Glossybox a month or so ago. The ones I received were the medium length press-on nails in the classic french manicure style, but on the white tips there is a little glitter which is really pretty.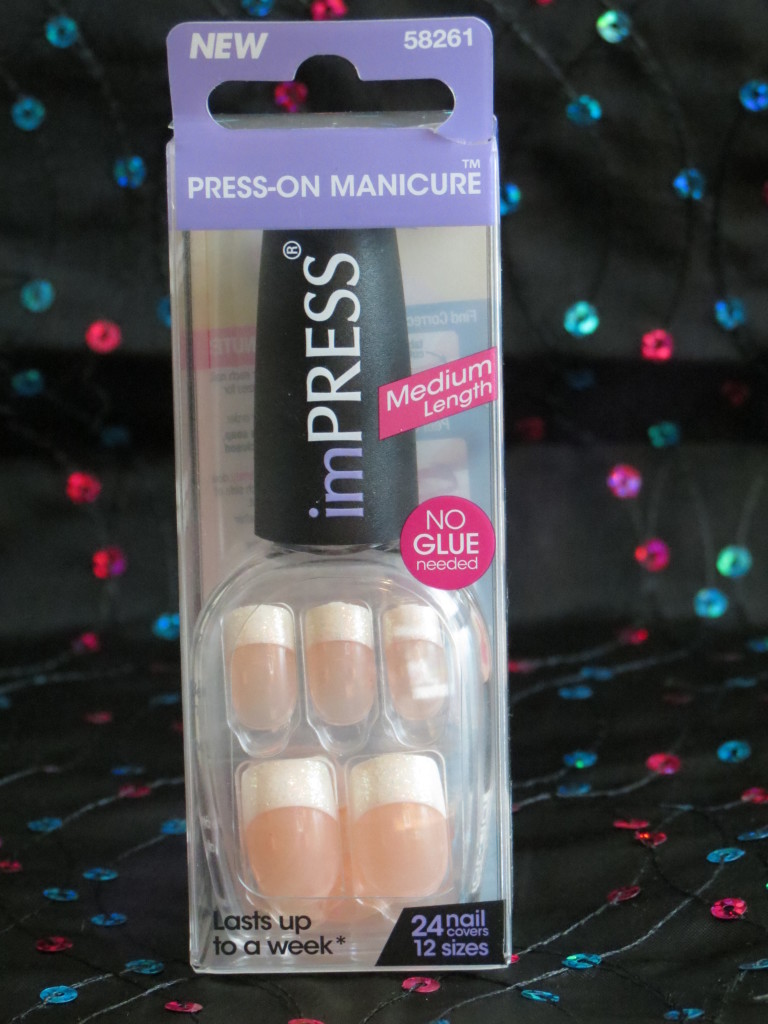 I was really excited when I received these as I had been wanting to try them for a while.
In each box of these nails, you get 24 nails in 12 different sizes so should quite easily suit all nail shapes and sizes. You also get a little wipe to wipe your nails down
To apply these nails all you have to do is file your nails, wipe them over with the little wipe they give you in each box, peel off the clear tabs that are on the backs of the nails, line it up with your natural nail, and press down. Preferably pressing down the centre of the nail first and then pressing down the sides.
They are really easy to apply and I really enjoyed wearing them! The only problem I had with this set were that they were the medium length but I have quite short nail beds so they looked/felt really long on me. Still pretty though I feel.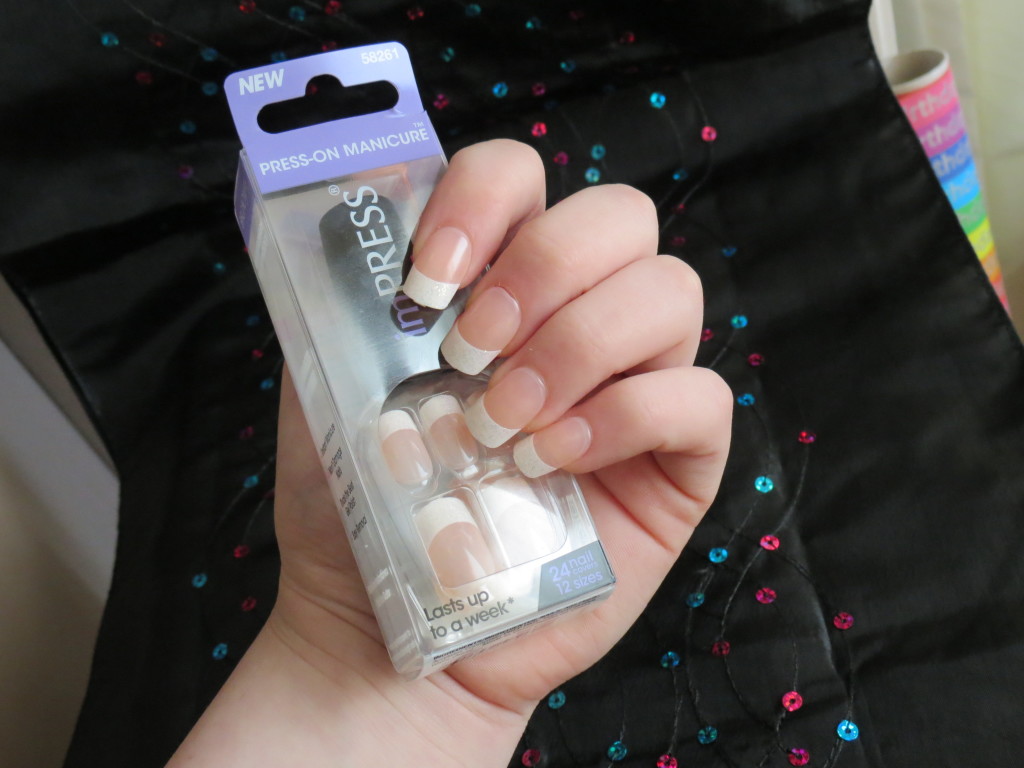 It says on the packet that they can last up to a week. I knew straight away that there wasn't much chance of that happening with me, as I seem to be able to chip nail polish in less than 12 hours, keeping nails on that are only held on by little sticky tabs was not going to happen. In saying that I had them on for about 4 days, and only 3 fell off! I just stuck them back on with proper nail glue so they looked good as new.
The nails themselves seem thinner than standard false nails, and to me they are a lot more comfortable to wear. They are still strong and durable though.
I decided the next time I was out to get another pack of these imPRESS nails but in a shorter length. I picked up two packets, an orange (for Halloween) and a red (for Christmas). I haven't actually used the red set yet as I am saving them for closer to Christmas, but I have some pictures of them to show you the colour too.
When you have applied the nails there are little plastic tabs on the ends of the nails you can easily file away.
This is the orange set. Again after a few hours I had "lost" two, but I just reapplied them with nail glue and they all then continued to last a good few more days.
(I have also saved all the nails so I can reapply them.)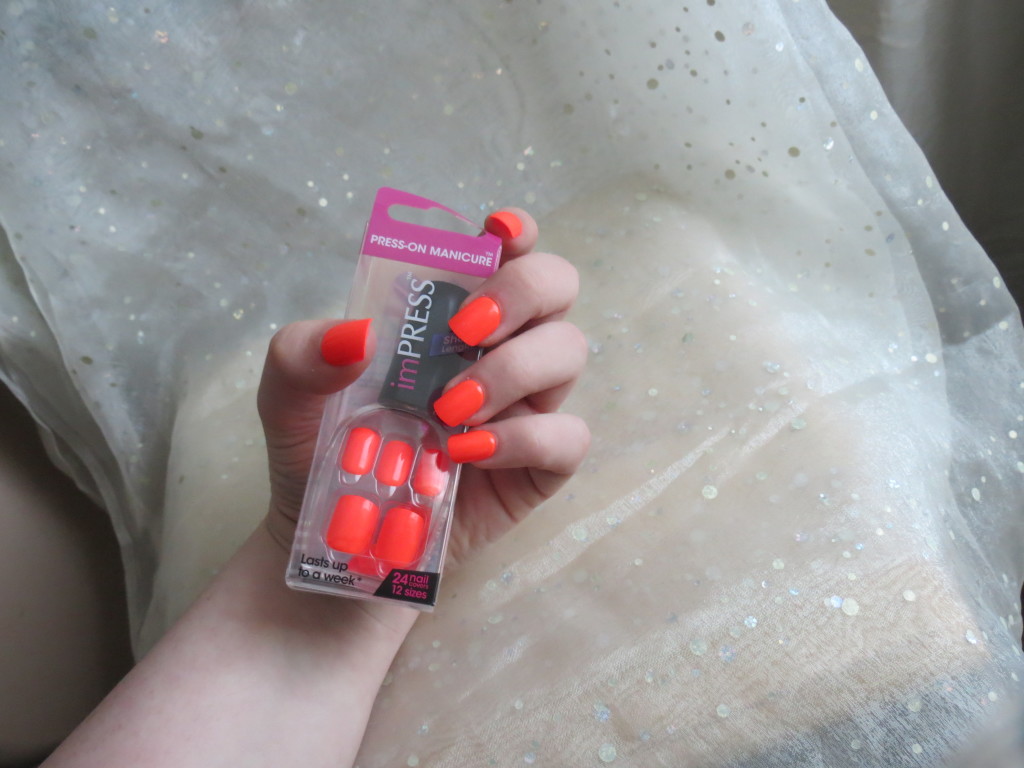 Just for reference for the colour this is the red set I have picked up too…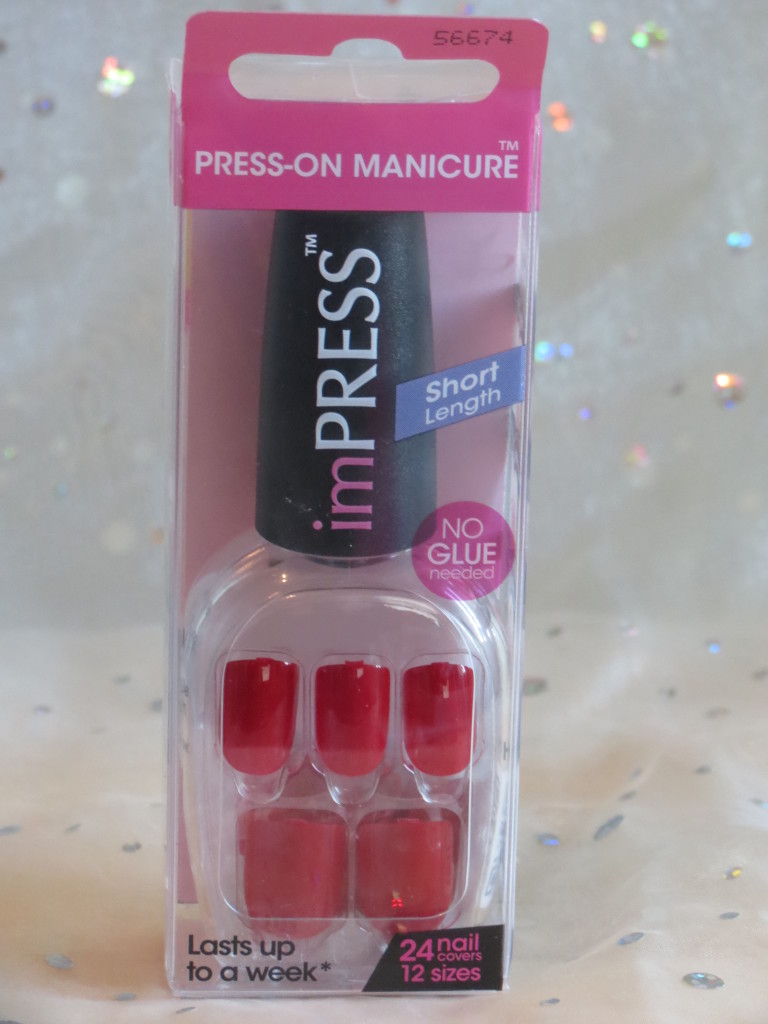 Overall these nails are super easy to use, and very comfortable and easy to wear.
They retail at £7.99/£8.99 a packet, but they are worth it I feel, as you can reuse them too.
Have you tried these? What do you think of them?
Let me know in the comments!