Giorgio Armani Si
This post is a look at the new fragrance by Giorgio Armani called Si.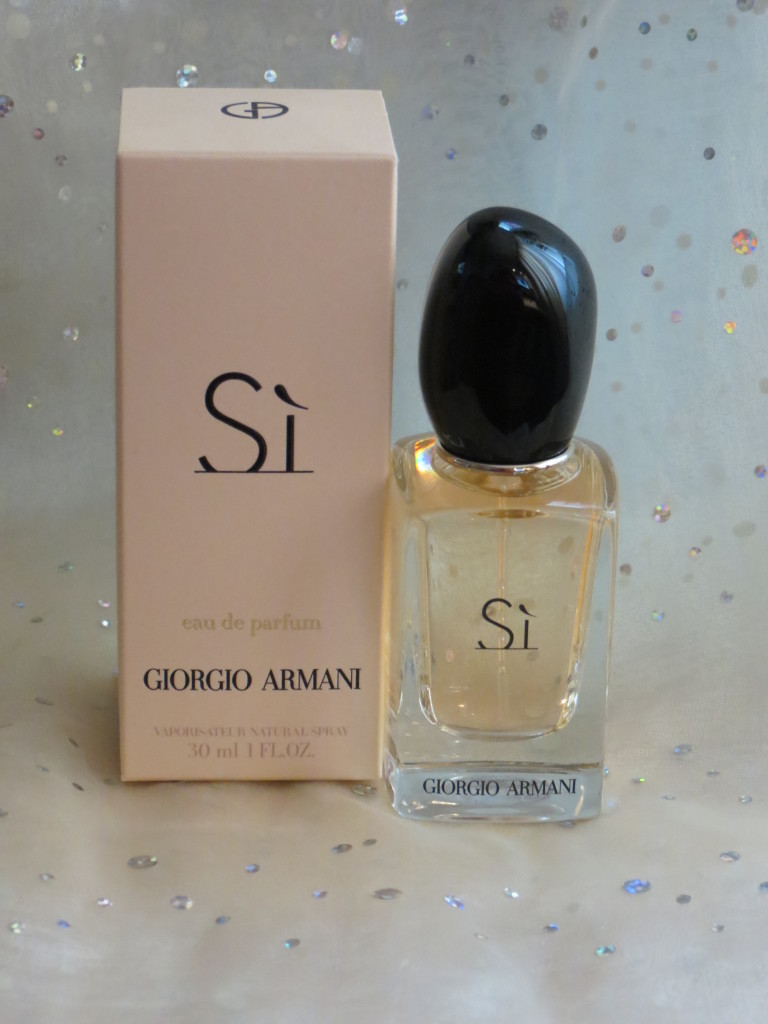 This really is such a beautiful fragrance. It has been brought out as his new premium fragrance, and you can really tell.
Straight from the Armani Beauty website it says "At once chic, voluptuous, intense, and soft, Sì lingers on the skin and enchants the senses.  The perfume combines 3 notes: blackcurrant nectar, modern chypre, and blond wood musk with touches of freesia and May rose."
It doesn't smell like blackcurrant to me, but there is a definite fruity sweetness to it initially, which settles right down once allowed to develop onto the skin.
It has a touch of vanilla though it also which gives it that lovely warm creamy scent, which blends so wonderfully with the floral notes, keeping it light and soft, but with that hint of sweetness without being overly fruity or sickly sweet.
That I notice most about this fragrance is that it has such a soft delicate scent, but at the same time it is so long lasting (thanks to the patchouli and oakmoss no doubt).
I have seen a few negative reviews about this fragrance, but I would just like to point out a couple of things here… firstly a lot of people are comparing it to Emporio Armani Diamonds or Lancome La Vie Est Belle. While it may be slightly similar, they are not the same. They have different notes and accords within them, plus the different ingredients will sit differently on each persons skin. Plus it is never stated at which point in the fragrance development they smell the same…. it could be for the first 10-20 seconds of dry down (top notes), the next couple of hours (middle notes) or after it has fully developed and you get the base notes shining through.
Just thought I would add that in for those who had seen negative reviews in regards to this fragrance!
Back to the positives though…. this bottle and packaging looks and feels luxurious and high end (which it should do for the price), and should be seen to be comparable with the Chanel or Dior fragrances, and with the quality of packaging and long lasting beautiful scent I have no doubt in my mind that's where this fragrance should be seen to be sitting.
Due to the fact it has been brought out as a premium fragrance, the price does reflect that, but the more high end the fragrances, the higher quality ingredients that have been used and the longer lasting they are, meaning you need to apply less so the bottle will last longer…. so it may well even out!
RRP prices for this fragrance… 30ml – £44, 50ml – £63 and 100ml – £85.
If you are a fan of very feminine fragrances with a slight sweetness to them and really cute packaging then I would definitely recommend giving this a shot.
If you prefer musky, spicy, aromatic fragrances then this may not be for you, but there is no harm in giving it a shot, you never know, you may surprise yourself! 🙂
Does anyone else own this amazing fragrance? If you do or have smelt it, or even just like the sound of it, leave me a comment letting me know!