Flower Inspired Makeup #4
This week I decided to go for a Dahlia to use as the inspiration for this weeks makeup look.
It incorporates a blend of red and purples with a touch of white!
Dahlias come in a variety of different colours, so this will most likely not be the last Dahlia used in this series!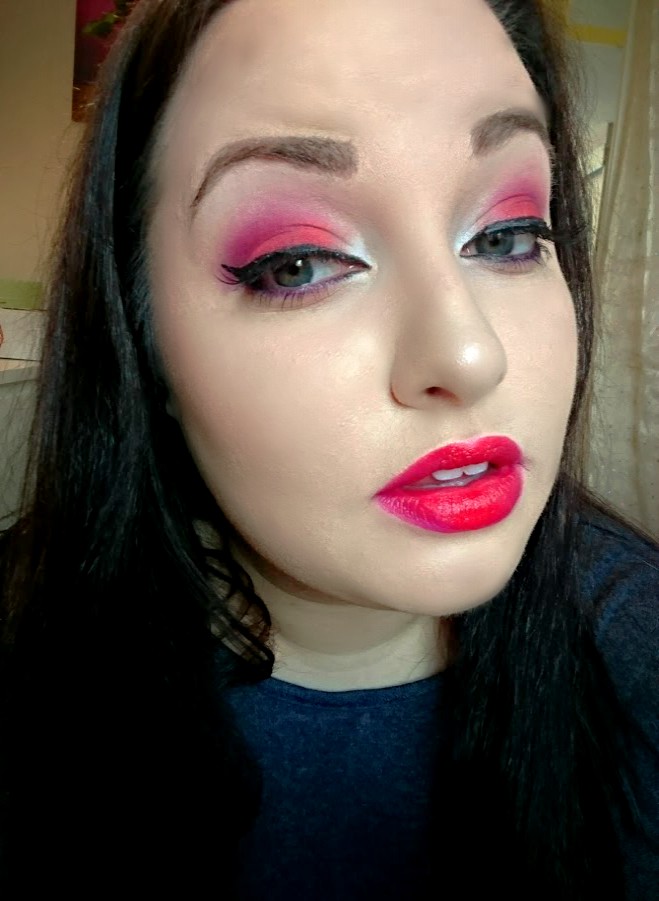 List of products used:
Estee lauder Double Wear Foundation in Shell
Younique touch liquid concealer in Organza
Younique powder foundation in Velour
Benefit Hoola Bronzer
Beauty UK Blush (highlight) in Halo
Mac blush in Melba
Benefit browzings in Medium (new #4)
NYX jumbo eye pencil in Milk
128 palette for red and purple
Smashbox Ablaze palette in Nirvana
Makeup Revolution palette in Acid Brights – Matte white eyeshadow
Smashbox Full Exposure mascara
Unbranded lashes
Mac blacktrack fluidline eyeliner
No7 red lipliner
Makeup Revolution lipstick in shade #1
If any tutorials are ever needed or requested, please let me know and I will see what I can do!
Hope you are enjoying these as much as i enjoy making them!
Katherine xx