Bumble and Bumble Thickening Hairspray
I am always on the lookout for new thickening/volumising hair sprays and other hair products, as my hair is long and quite fine, and so can sit quite flat if just left.
I first heard about the Bumble and Bumble Thickening Spray via blogs and youtube, so thought I would look into it more as it sounded like something I may have been interested in, the only thing that put me off was the price really, as it's around £21.50 for a 250ml bottle… but a few weeks ago in Elle magazine they were giving away a travel size bottle of it for free, so I thought I would give it a go!
Needless to say it didn't take very long for me to end up with the full size product.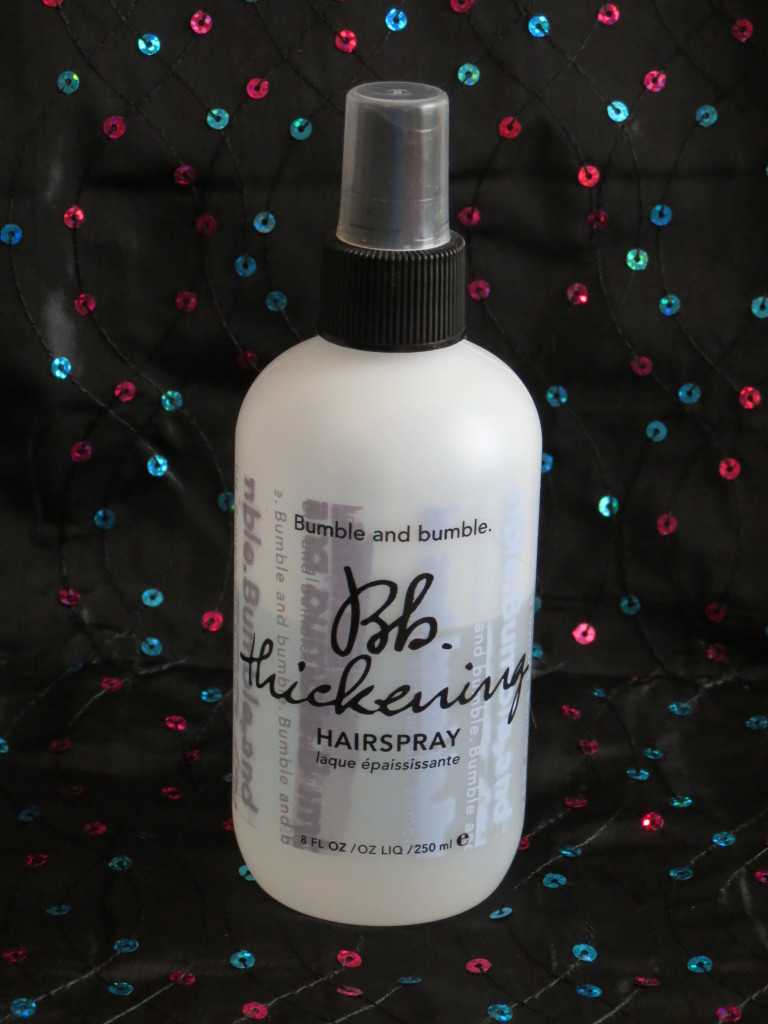 How I use this product is I wash and towel dry my hair (or let it dry until it is just a little damp) and then spray mostly through the roots but then also a little through the rest of my hair. I then blow dry my hair with my head upside down to give it the maximum amount of volume, and then once dry, I spray a little over the top and push/scrunch my hair a bit to help it get that little bit more lift.
If you feel later in the day you need a little more, say if it had rained or you had brushed you r hair a lot, you can spray a little more into your dry hair to get the volume back to where you want it.
I really like the fact this hairspray isn't heavy or sticky, and doesn't make your hair feel solid or crispy, the only thing is that you will be able to feel there is a product in your hair but I don't mind this as it doesn't feel bad, and helps to give you the volume you want.
I like the fact this spray is in a liquid pump-spray bottle and not an aerosol too, as i feel it's more accurate where you are spraying it, and there is less waste flying into the air and not onto your hair where it should be.
I don't use this every day due to the fact you can feel it in your hair and if you were wanting a very smooth or clean feel the next day it wouldn't really work as you would still be able to feel it from the day before. On the other side of that though, if you were wanting a bit of volume/lift in the second day also – you may find you don't have to re-spray it! I don't have to re-spray if I don't want a huge amount of volume the next day, but I do have quite fine hair so you may find if you have thicker hair that you need a little more to get that extra volume.
One other thing to note in case you have darker hair like me is that it's an invisible spray, so no coloured/white residue will be left in your hair at all so there is no worries about making sure it's all blended in out of sight.
All in all I do really like this thickening spray. I wouldn't say it was a desert island product, or that I would definitely buy this again straight after finishing it, but if nothing else comes close to what I look for in a volumising spray then I will be repurchasing this again.
Have you tried it? What are your thoughts? Let me know in the comments!