Biotherm haul!
I am back and from now on will be posting on a regular basis! But I thought I would come back with a Biotherm haul!
I adore Biotherm, so far I have not used anything from their range and NOT totally adored it, and that's the main reason I feel happy enough about buying them (they aren't the cheapest range out there).
If there is anything you feel you would like to try, I always find the experts at the Biotherm counters are always more than happy to give you a couple of samples away to try! That's how I got introduced to the brand 🙂
So onto the haul… I picked up three things, one of which was an unexpected surprise, as I went to get the body lotion, and it just so happened they had body lotion sets in, and in the set was a free exfoliator! Bonus!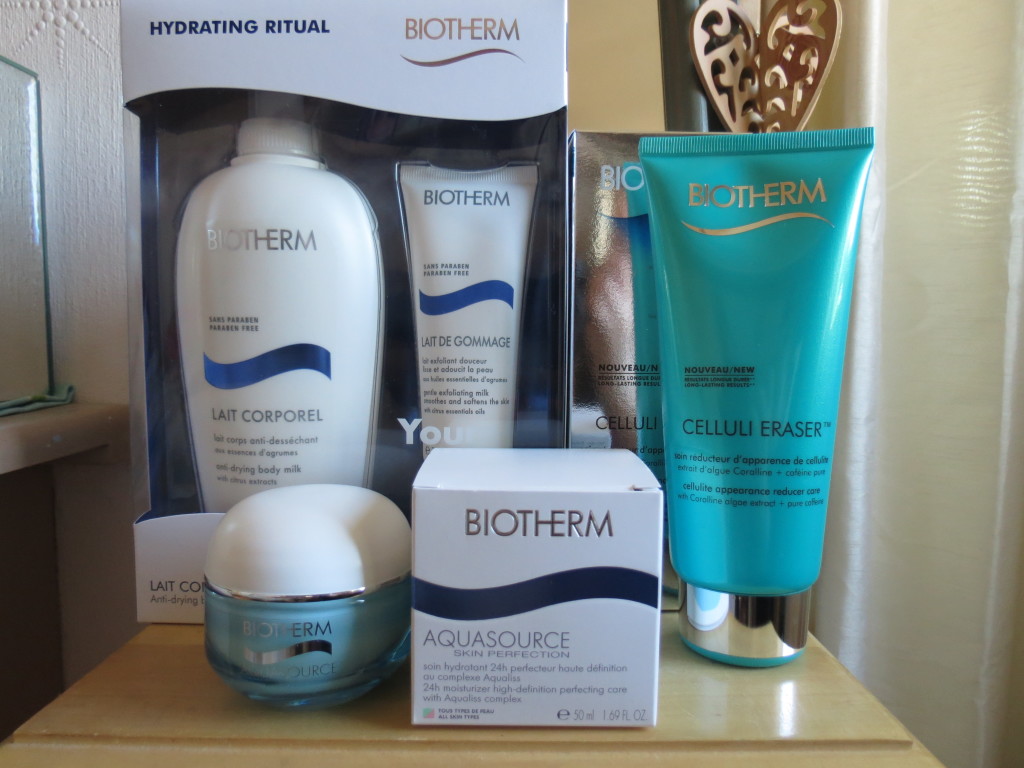 At the back on the left is the set, including the 400ml "Anti-drying Body Milk, with citrus extracts" – then I also received 75ml of "Gentle Exfoliating Milk";
On the right we have the brand new out Celluli Eraser which says "cellulite appearance reducer care with Coralline algae extract + pure caffeine";
Then at the front is my Aquasource Skin Perfection "24 hour moisturiser high-definition perfecting care with Aqualiss complex", and this is for all skin types!
I am excited about trying these, as I have never tried any of these three before other than a sample or two of each!
RRPs for the three products:
Body Lotion – £29.50
Celluli Eraser – £32.00
Aquasource Skin Perfection – £28.00
(All prices taken directly from the Biotherm website).
Reviews to come on all three (well including the exfoliator I suppose that's four) products!