Biotherm Biocils Eye Makeup Remover
This review will be on the Biotherm Biocils Lash Optimizer Eye Makeup Remover.
This eye makeup remover takes off all makeup with ease, including stubborn/waterproof makeup.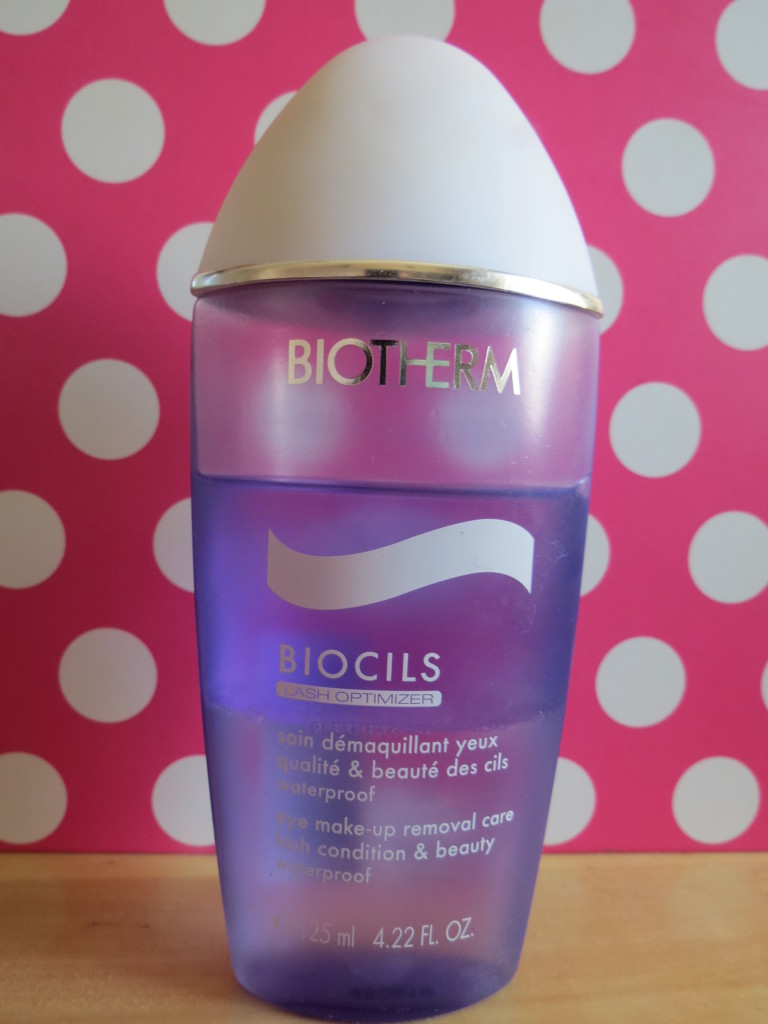 From the haul I put up not too long ago, you may have guessed I am a bit of a Biotherm fan! The eye makeup remover was one of the first products I ever tried of theirs as I was recommended it by a friend, and I am glad I listened!
The liquid itself is "separated" when sitting on a shelf or on your dresser, but you shake it up to use it as it then mixes the liquids ready for use. Consistency wise it is a little oily, so if you have really oily skin or prefer oil free makeup removers then this may not be the one for you, but I have oily/combination skin, and don't have a problem with it at all.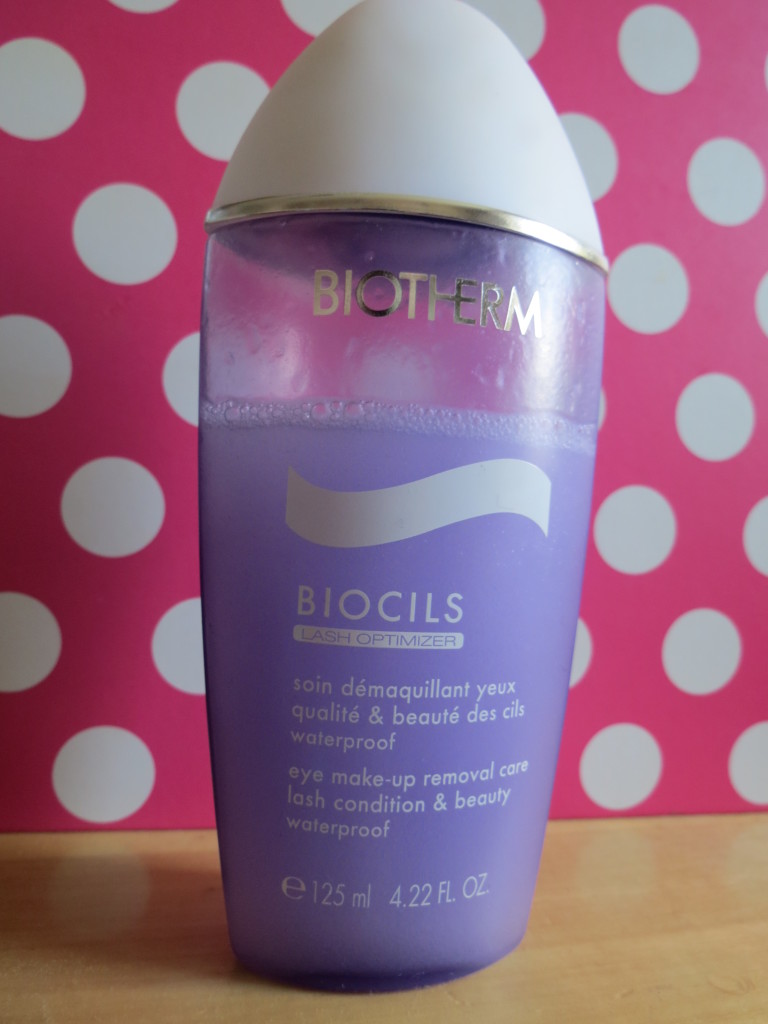 You don't have to wash this remover off, you can just use cotton pads to remover your makeup and leave it at that, or you can rinse it off if you find you prefer to do that extra step for the extra clean. I usually just use cotton pads, but some days if I had a lot of makeup on, I would rinse afterwards as well just to make sure I had gotten it all off.
What I love about this eye makeup remover is that it takes makeup off SO easily, plus you only need the smallest amount (I have had this bottle for months and you can see how little it has actually gone down). You just put a small amount onto a cotton pad, hold it against your closed eye and let it sit for 10-20 seconds, and when you take the pad off with a swipe motion, you will find that a lot/most of your makeup will have come off with just that one motion! You then just clean up the rest of the eye (make up that is left, as you get very little smudging/running from it), and then wipe over with a dry cotton pad to remove any residue/oil (or water if you prefer) and that is literally it. That's including your waterproof eyeliner and mascara that can take a lot of work normally to be able to get it all off, and by then you find you either give up and leave some on or end up hurting yourself, neither of which are good.
I find that this eye makeup remover doesn't hurt or dry out my eyes, which I suffer with quite a lot with other makeup removers. It doesn't even hurt the outer corner of my eye which quite often goes red with other brands I have used, even ones designed for sensitive eyes. If you can put up with this product being slightly oily and needing the residue wiped away after using it, then I really would recommend this product.
Price wise it isn't the cheapest eye makeup remover (£16 for this 125ml size – price taken from the Biotherm website), but it lasts such a long time due to needing so little, it moisturises your eyes and lashes, takes the most stubborn makeup off uber fast, and doesn't hurt or sting in the slightest, so to me it is totally worth it!
If you have got/tried this product, leave me a comment and tell me your thoughts on it!
Hope this helps!