Bioderma Micelle Solution Face and Eye makeup remover/cleanser
In this post I will be doing a review of the Bioderma Micelle Solution face and eye cleanser*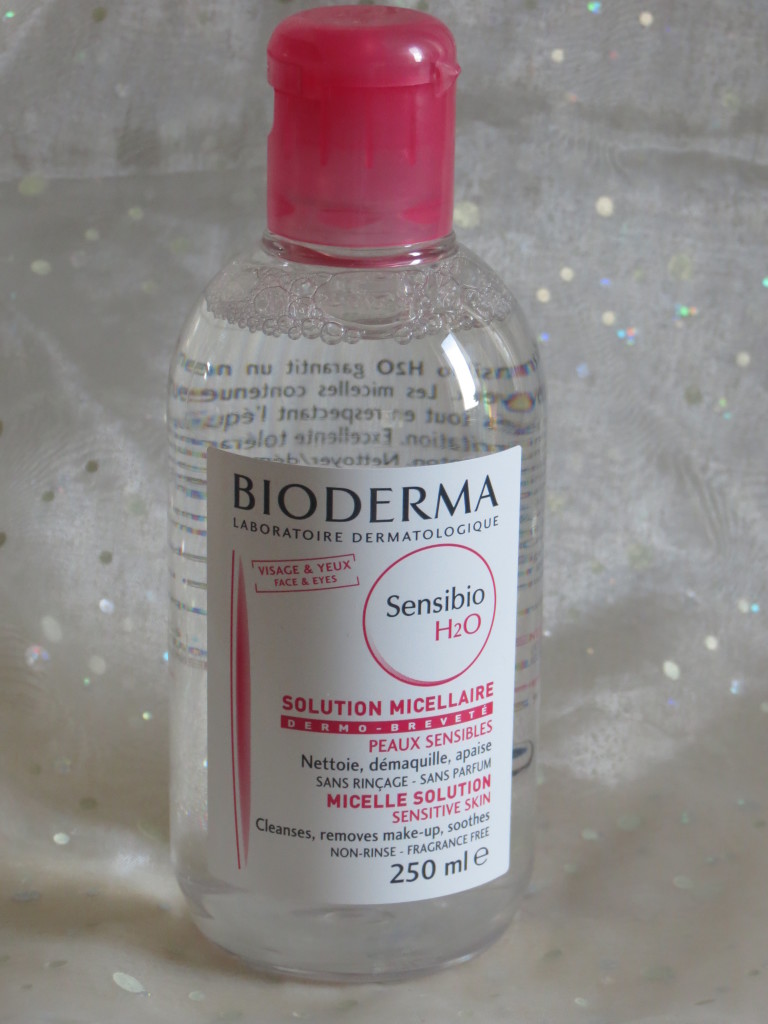 I will start off by saying that I have heard such amazing things about this product from other bloggers and youtubers that when I was given the opportunity to review it I jumped at the chance!
In  case you haven't heard about this product, I will give you a quick overview of what it is all about… it's a non-rinse, fragrance free and soap free cleanser and eye makeup remover (including waterproof makeup), and it really does what it says on the tin (bottle)!
I don't like makeup removers which are harsh, irritate my skin, are overly oily, sting, or take a long time or a lot of rubbing to get the makeup off… this is the exact opposite of that!
All you have to do with this makeup remover is soak some onto a cotton pad, hold over your eye area for 10 or so seconds, and then sweep away. Then do the same sweeping action over the rest of the face with a clean cotton pad. That is literally it. There is no oiliness, no need to rinse off afterwards, no stinging, no tightness, and no need to push or tug at your skin as all your makeup just glides right off with this.
I love the fact it contains no soap and no fragrances either. That teamed with the fact that it doesn't feel like you are using paint stripper on your face makes it perfect for those with sensitive skins.
The one I received (pictured above) is the one for normal skin. They do also make one for oily skins, but I have combination skin and the normal formula is perfect for me, and doesn't make my skin feel either too dry or oily at all.
This product is also great as a cleanser as well as a makeup remover, as it completely cleanses the skin. Personally though I like to take all of my makeup off with this product and then use a different cleanser afterwards (there isn't really a need to, I just like using more of a lotion type cleanser for a more luxurious feel).
I would put this with my top makeup removers for example my Biotherm.
As stated before I was sent this product to review (only to review, all opinions are my own as usual 🙂 ) but I am glad they contacted me for two reasons… one being that this product is awesome and I was really excited to try it as I had heard such good things, and the other being that the company that sent me it are an online pharmacy in the UK, but who are based in Belgium and who sell some of the harder to find French brands, for example Bioderma or Avene.
Part the reason I hadn't tried the Bioderma before now is that I found it quite difficult to get a hold of the brand within the UK – so knowing about an online pharmacy which stocks these brands is awesome!
You can find their homepage here: Farmaline
I hope you enjoyed this post and that it helped someone! Have you ever tried this Bioderma Micelle Solution? What did you think about it?
Let me know in the comments below.