Beverly Hills Formula Perfect White Black Toothpaste review and Giveaway! *Closed*
A while ago I was contacted asking if I would be interested in reviewing a toothpaste from Beverly Hills Formula called Perfect White Black.
One of the reasons this appealed to me is that (apart from the fact it is a whitening toothpaste which is always a bonus) this particular whitening toothpaste is completely black in colour, and I really enjoy using new/innovating products. Black toothpaste was not something I was going to pass up the chance to try!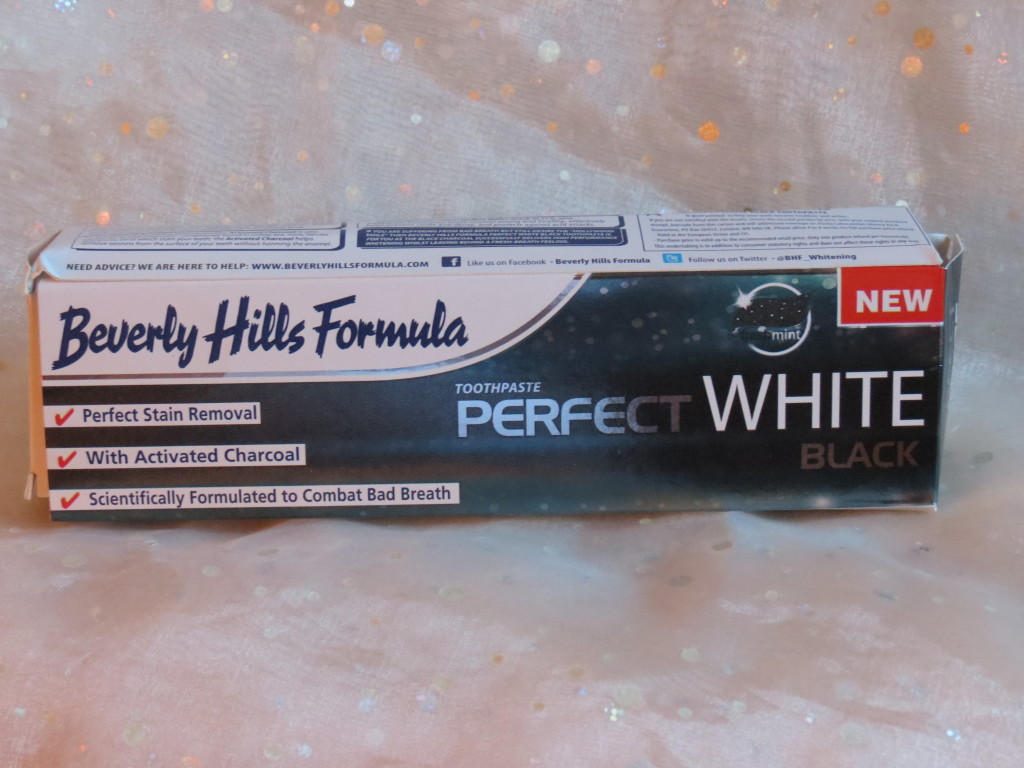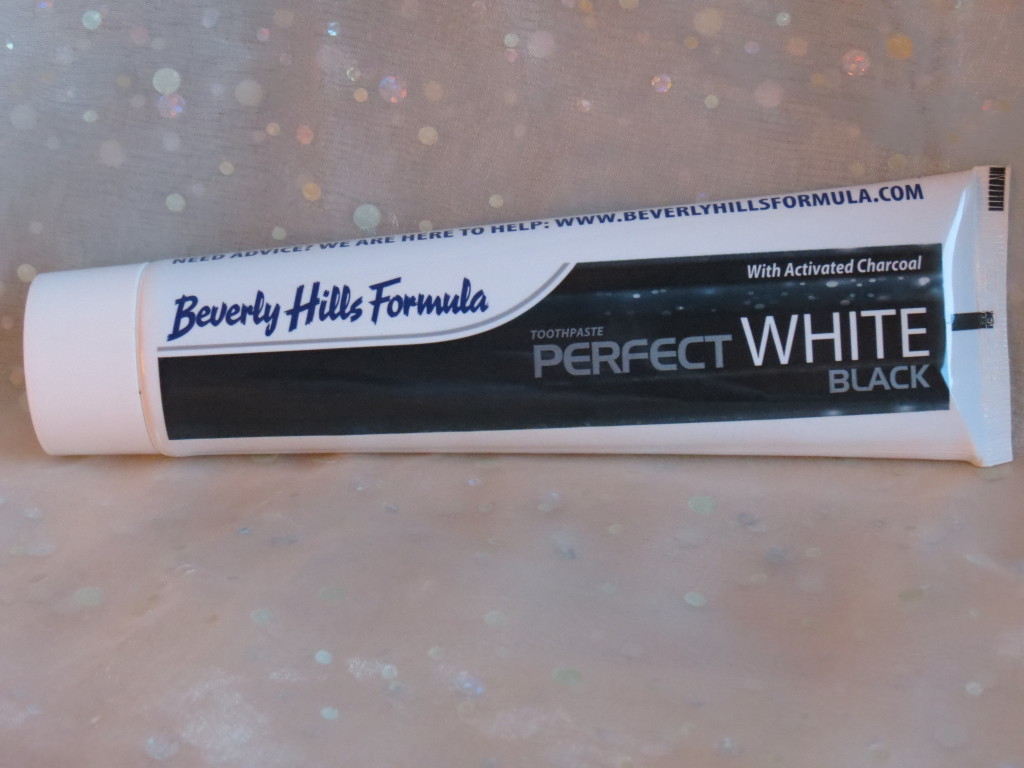 As much as I really wanted to try out this toothpaste, when I first took it out the box and looked at it, it was almost slightly intimidating as the toothpaste is literally completely opaque jet black.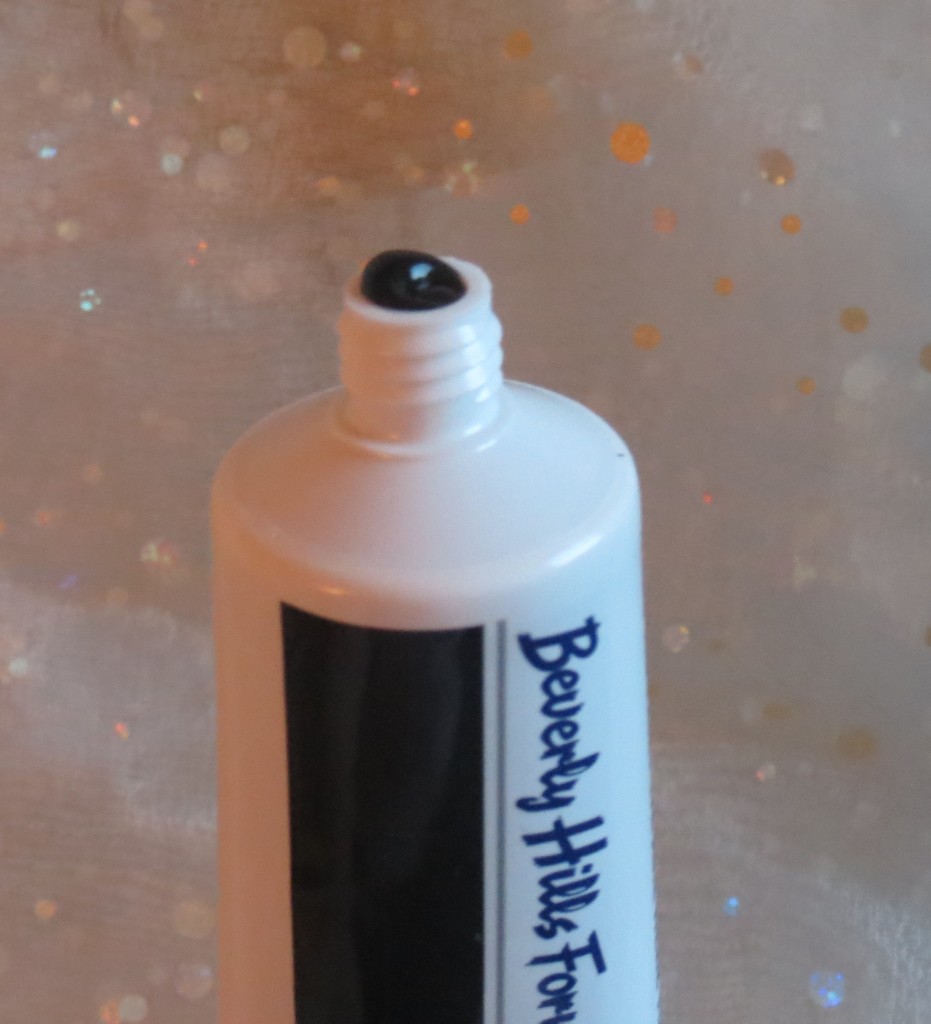 When you get over the fact it's the "wrong" colour for toothpaste and actually try it – it's really lovely and I have already repurchased a second tube of this as my Mum and brother really liked it too!
It's got a lovely fresh, clean, minty scent to it and tastes just the way it smells. It's not a blast-your-face-off kind of mint (which I prefer) but definitely tastes nice and makes your mouth feel really clean and fresh.
When I first tried it I wasn't sure about it as the minty flavour isn't overly strong and it doesn't feel like you have gotten a very deep clean, but when I woke up in the morning my teeth all felt really clean still, so it obviously does clean your teeth but in a gentle way.
The reason this toothpaste is black is that it contains the activated ingredient charcoal to help whiten teeth. When you use this toothpaste it doesn't look that black on your teeth, when in use it actually goes a very pale grey colour.
It retails at just £4.99 a tube which (as I mentioned before) I am more than happy paying as I have already repurchased it!
As for the whitening side of things, I feel like it's not given me a huge difference in the whiteness of my teeth, but my front teeth were fairly white to start with having used whitening strips in the past but I do feel it has brightened them. What I have noticed a difference with is that it definitely has whitened the teeth that my past strips didn't reach.
Overall for the price of £4.99 you get a lovely fresh toothpaste, with the novelty of being black, and yet actually cleans and whitens!
Now onto the giveaway!
A short while before I was going to put this review up I was contacted again by the same company saying that they will offer three products if I hosted a giveaway! So that means three different winners!
The prizes are, the Beverly Hills Perfect White Black, Beverly Hills Perfect White, and Beverly Hills Perfect White Sensitive.
All they ask is that you fill out this short survey (literally takes around 30 seconds) and that's it!
The giveaway will run until the end of March so you have the full month to get your entries in to win one of the toothpastes listed above!
 Good luck!