Benefit Rockateur Blush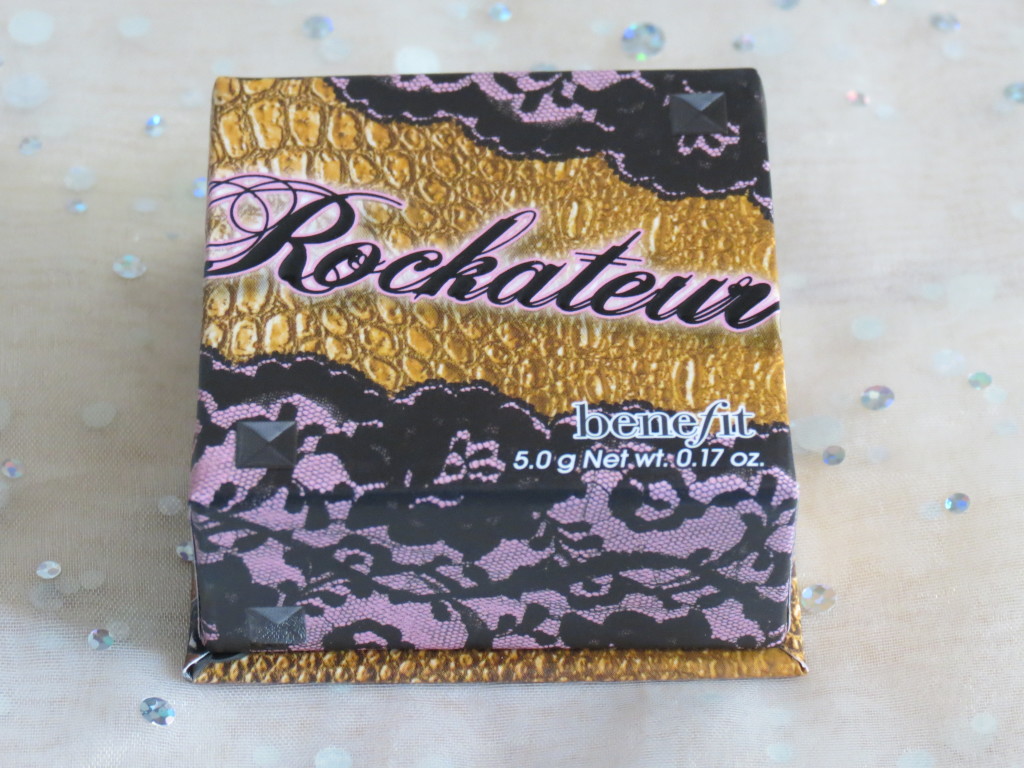 I knew from the first ever time I tried this blush I knew I was going to love it, but I decided to be good and instead of get madly excited and blog about it straight away, I decided to give it a proper test to be able to give a proper review.
I am a huge fan of Benefit's face cosmetics, and their blushes are no exception. I have the tiniest bit left in my Coralista blush and so I knew I was going to be buying another, but the question was whether to go for another of my beloved Coralista, or mix it up a bit and get the brand new Rockateur! Needless to say you can see which one I chose.
The reason I picked this one instead of the Coralista this time around is that the colour is slightly deeper and warmer which I felt would be perfect for this time of year.
The packaging – as with all Benefit products – is beautiful, but what really got my attention was the design on the product itself once you lift the lid. It was so pretty it took me a while to use it because I didn't want to ruin it!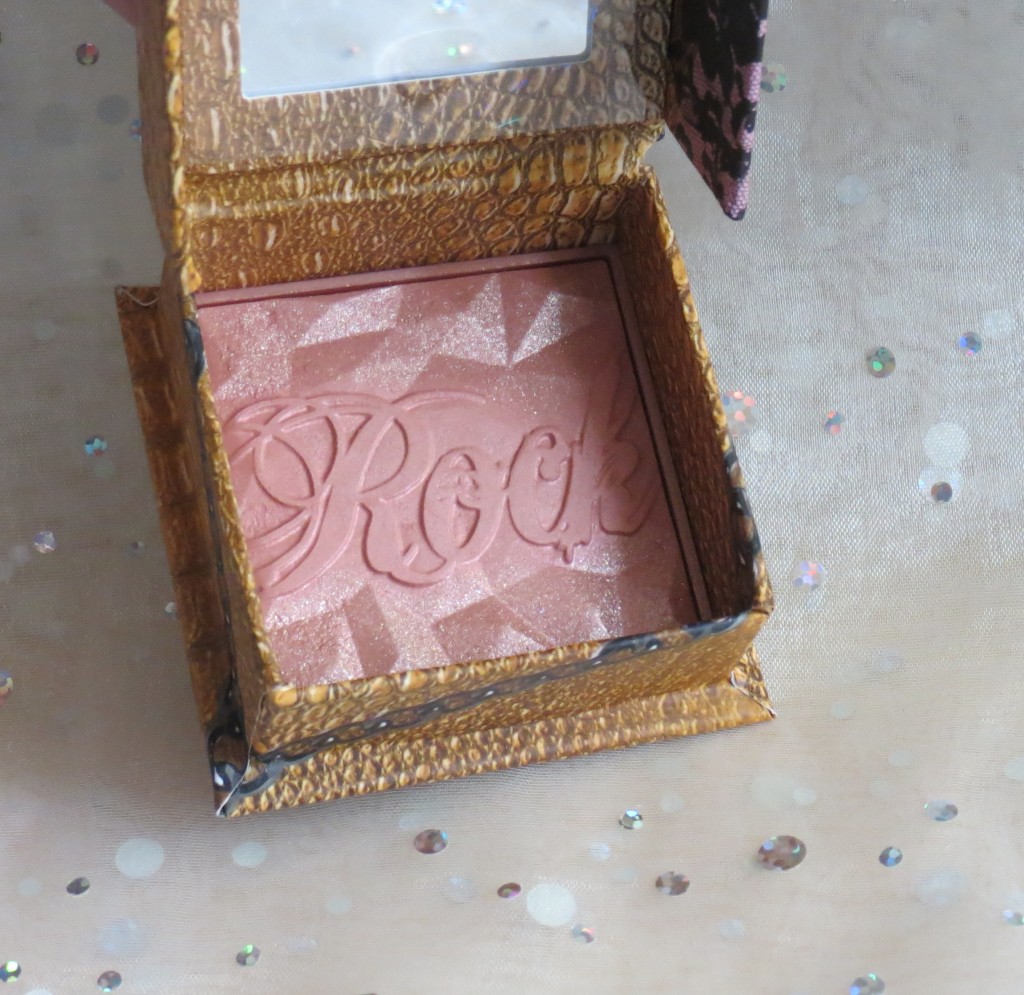 Luckily for all of you I did pluck up the courage to use this product so I do have a swatch for you – which for a while didn't look like it was going to happen as it's too pretty to touch! The need to use the product just ended up taking over the need to not touch it, ergo, we have a swatch 🙂
I have done the swatch on my hand as I can put more product there to show you the actual colour of it. You can of course have it as sheer or built up as you like, this was quite heavily layered on just to get the best true-to-life colour in the photo.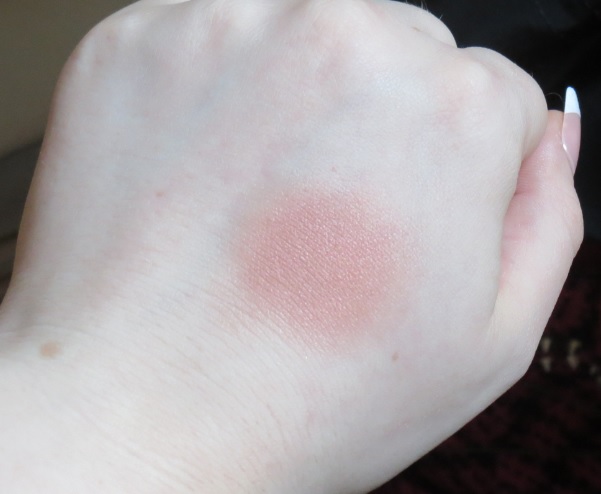 This colour does have a slight shimmer in it as you can see, but I really like that. I have combination skin so a lot of my skincare and face makeup is aimed at helping to mattify my skin and keep down shine so I like that this gives a little glow back to my face.
It's a beautiful warm brown/orange colour (I love how similar it looks to Rose Gold in colour) which, as much as you could wear it all year round, has been just perfect for the cooler/darker days. I have very pale skin and you only need the smallest amount for it to warm up your entire complexion.
One thing I will mention is the weight difference between this blush is 5g and the Coralista is 8g, but they are still the same price (£23.50). The reason being that it's a different formulation and you need less product to get the same level of colour payoff as you do with Coralista which I have found to be true to far, so don't let that put you off!
Overall I love this blush, even at it's 5g size, I can see my repurchasing it!
Have you tried it? What are your thoughts? Let me know in the comments below!