Favourite Winter Accessory – TheWinterProject
Today's post is week 2 of The Winter Project.
What I like about these types of series/project is that not all the posts are always what you are used to writing about already, so it adds in a little versatility you may have not added in before yourself.
For this week we are to post about our favourite winter accessory. My first thought was a scarf or item of jewellery, but I thought that a lot of people would probably be posting about these so I decided to do something a little different and go for a bright red handbag I have been loving recently.
It's a cross-body bag from M&S, faux leather, and I love it.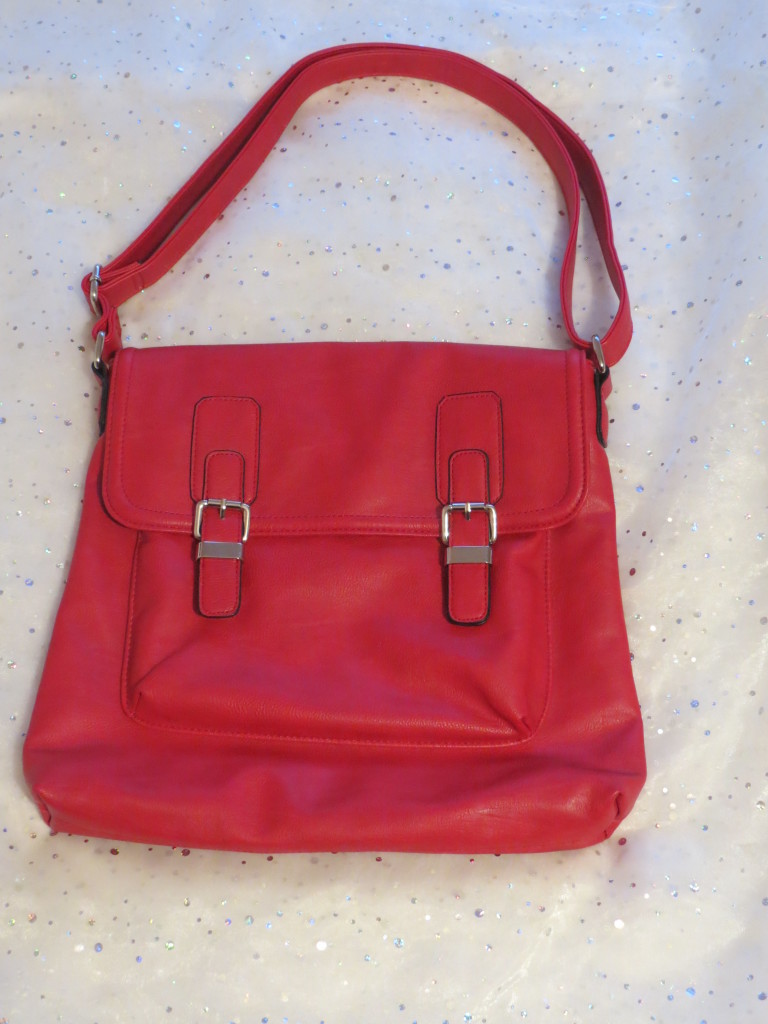 Colour wise is it most definitely red, but has a slight warmness in the tone which the camera doesn't really pick up, but which makes it perfect for this time of year when there are a lot of warmer/richer/berry shades around due to the cooler temperatures.
This bag is such a fabulous size as it's not too big but also does hold a lot. I spend a lot of my time in the colder months either at work, shopping, or walking the dog. This bag is perfect to take with me to all three! Also due to the nature of the fabric is it easily wiped down if I get any dirt on it at all.
Cross body bags are something I have only just started using in the last few months but I must say I am loving them! When I am out and about I generally always have something in my hands, either my phone, a dog lead, paper or anything else, or even if I have gloves on, or a waterproof jacket where a standard strapped bag would just fall off my shoulder all the time, the cross body bags you can just put on, and then leave without any worry.
I also love the fact that this bag can either been seen as smart or casual, depending on the outfit. With jeans and over-sized jumper, with the bags strap at full length across the body looks great, but also on a shorter length of strap (as it is in the photo) and work/smarter clothes looks really good too.
Obviously I wear a lot of other accessories this time of year, and red doesn't go with everything, but the majority of the time it does, and I love taking it with me.
This bag also has a zip under the main flap of the bag, so is nice and secure, and also that little bit more waterproof in case you get stuck in some bad weather!
I really love this bag, especially the bright red colour! I really love bright colours in the cooler months, as long as the colour has a slightly warmer/richer tone like this does.
Do you have a favourite bag of the season? What's it like?
What would you say are your favourite accessories for this time of the year?
Link me your blog addresses for your The Winter Project posts, I want to read them all!