Christmas Wear Wishlist*
I really enjoy reading peoples wishlist posts as it's really nice to see what people pick out as being their favourites of the seasons, and just to get new outfit ideas/inspiration, plus it's also good to see what stores are selling what kinds of items for that particular season!
I have decided to join in with doing these kinds of posts, but today's one will be with a bit of a difference as all the items will be from New look.
Here is a link to their homepage if you want to have a browse yourself –  New Look 🙂
I have not made this up into an exact outfit, as I was browsing around the website I decided just to show you some of the items I found which I really love at the moment!
Okay so onto my picks for this post.
First up I am in love with this gorgeous Blue Skater Dress.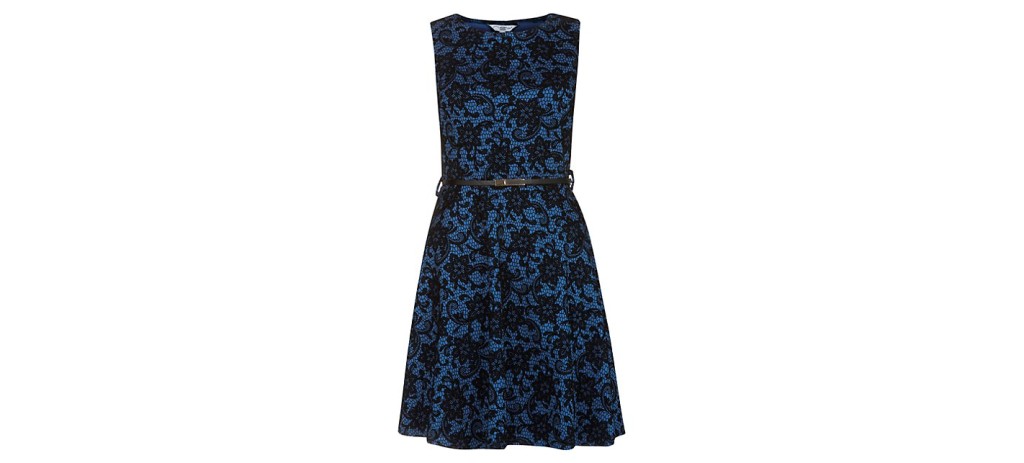 Skater dresses suit nearly every body shape, plus they are generally so cute when on, who can resist! I am really loving colour this year as opposed to just black outfits, and this dress is just so pretty!
You could dress this piece up or down depending on the occasion, making it really versatile and a bargain at £24.99.
You can see this dress here.
Next up is again something colourful, how beautiful is this bag?! I love this style of bag, especially with the different coloured handles as it gives it a bit of dimension and detail, but without being too over the top, considering it's quite a daring colour!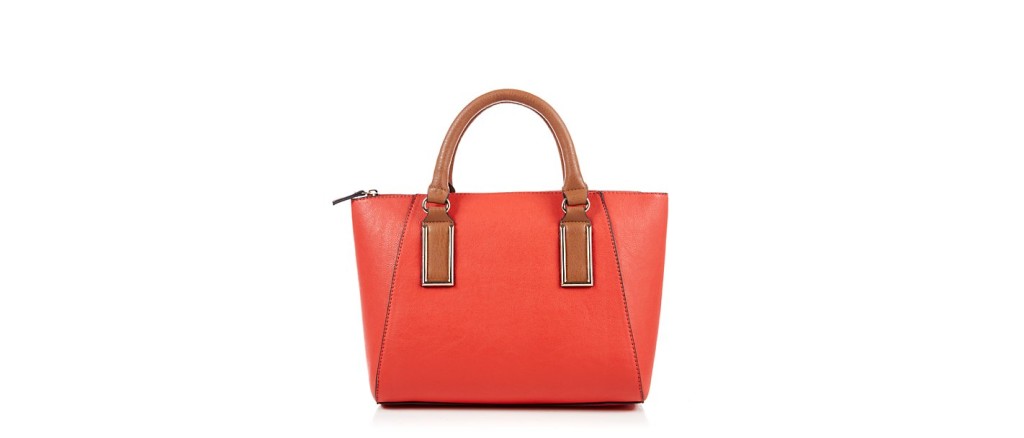 Bags, for me, are one of the most perfect ways to add a lot of colour into an outfit easily, without looking over the top or too much.
This bag would be perfect with black skinny jeans and a darker coloured top, just to inject a bit of fun and colour into the outfit but without making it look too bold.
Bags are also a huge soft spot of mine so I knew I had to add one into this wishlist!
The other reason I chose this bag to be featured in this post over any others are 1 – the colour, and 2 – it's a mini tote bag, so basically the same beautiful style, but without being too big as to take over your entire body. Win win.
You can find the link to this bag here (they also have it in blue), and it retails at just £15.99.
As I said previously, I do have a soft spot for bags, but my first love is shoes! I have limited myself to showing just one pair from the New Look website in this post, as I could so easily get carried away!
As I am only showing one pair, I decided to go for a slightly more unusual but still stunning pair. They are high heeled pumps which are mostly black, but have different textures, a large buckle, and some gold detailing, and I just love these!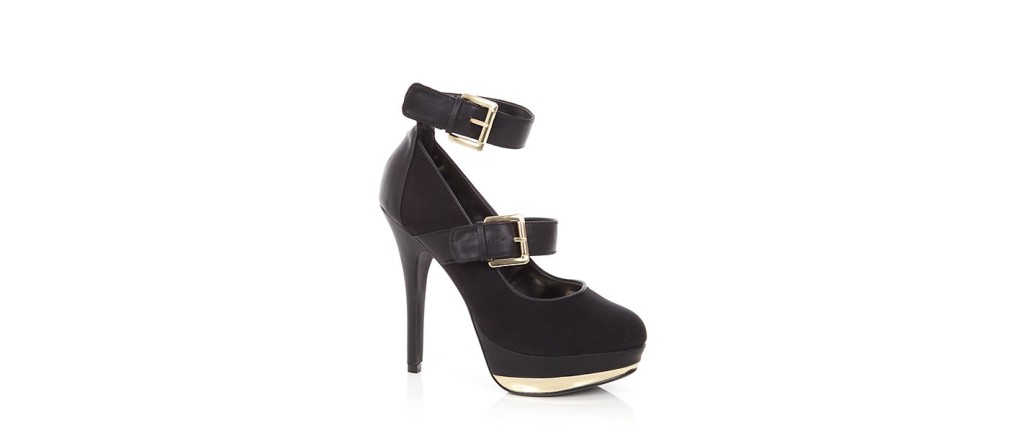 To me, platform heels are the best. I would take a pair of them over any strappy sandal type heels any day.
I like the quirky look these shoes have, and in the way you could wear them with an elegant black dress and look very classy in them, but likewise you could wear them with dark skinny jeans and look a lot more rock ready!
Like with the dress, I really like items where you can change the look of the outfit, but in keeping with using the same items.
I am curious how many of you like these shoes or not? Let me know below!
With this pair of shoes they grabbed my attention instantly which I really like about them!
You can find these shoes here for £29.99.
Lastly I decided to add something a bit more fun, but in keeping with this time of year…. onesies!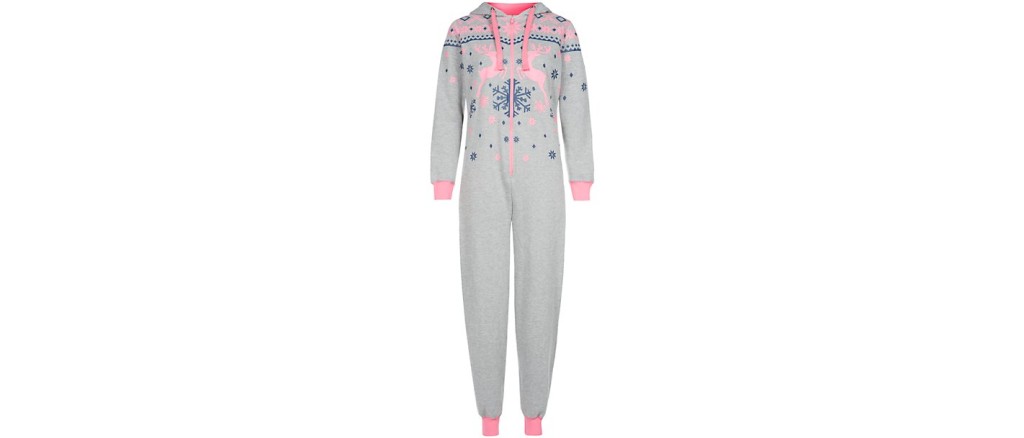 I will be honest, before I purchased my onesie last year I was determined I did not want, nor need one.
I got talked into buying myself one, and now love it!
Onesies are really fabulous, and I have now been thinking of getting a second one. My first one is still going strong and I purchased it around a year ago from New Look so would most definitely be looking there again when looking for a second one. They have some really fab designs in this time of the year too!
You can get onesies from most places now to be honest, but I always feel you get good quality from New Look.
If you want to see the range of onesies they have on sale you can click here to have a look.
They are just such good fun, albeit not immensely practical, but you can have good cosy/lazy days without having to worry about and gaps or cold skin!
So that's it for my New Look Wishlist! I hope you liked it!
What did you think of the items I chose? Is your taste similar to mine or completely different? Let me know! 🙂