Book Haul – 19/01/13
Hey everyone! I got some books I had been wanting for a long time, so decided to do another small book haul as these are more than likely ones I will be doing reviews on!
I have heard such good things about all of these books so I am really excited about reading them! I have seen a lot of reviews about all of them apart from Hidden, as I didn't need reviews as it is the 10th one in the House of Night series which I adore, so I automatically bought that as soon as it came out!!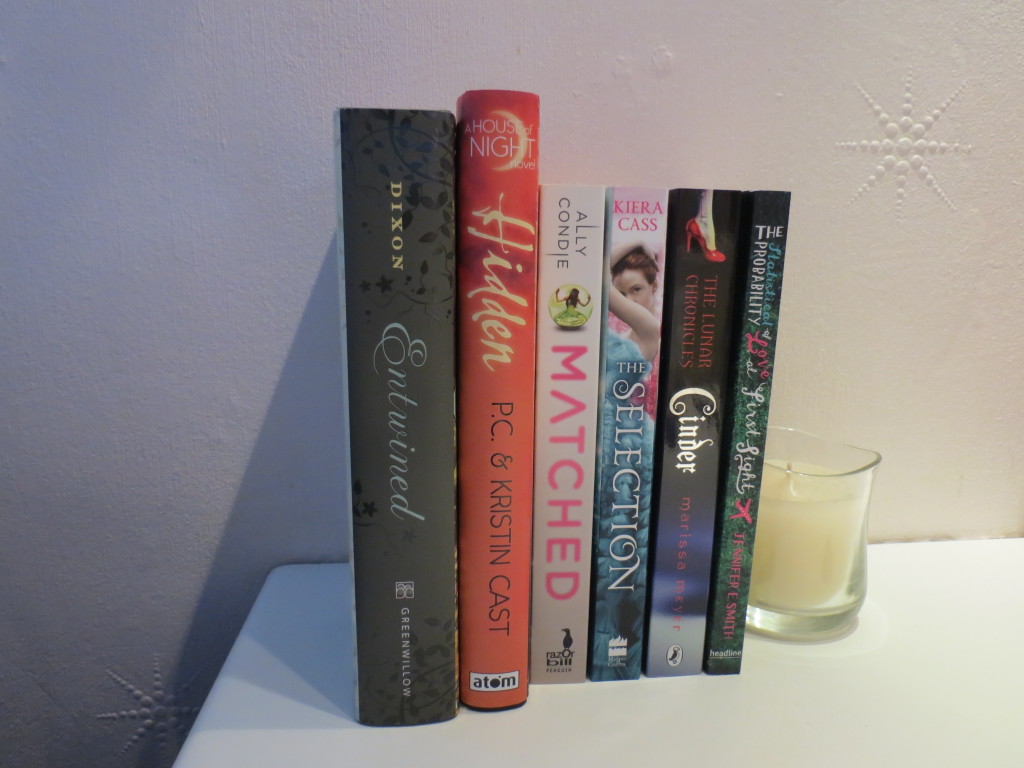 Entwined by Heather Dixon (had to get the hardback of this as it is just so pretty!)
Hidden by P.C. and Kristin Cast
Matched by Allie Condie
The Selection by Kiera Cass
Cinder by Marissa Meyer
The Statistical Probability of Love at First Sight by Jennifer Smith