What's inside my first Memebox?
This post will be a look into what I got in my first ever Memebox*.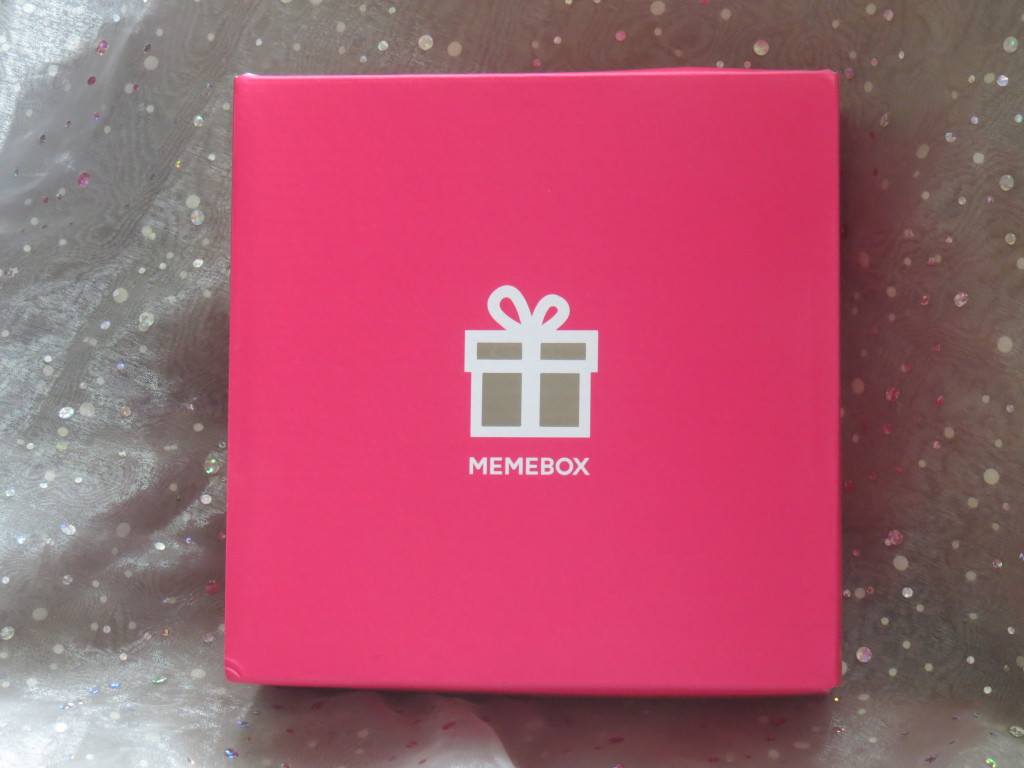 At first I thought Memebox was another subscription box service, but when you look into it it's actually something a bit different but equally as exciting. It's still a service where you get sent a box with various beauty products in, but this isn't a monthly subscription, what happens is that all of their boxes are on their website and you just pick the box/boxes you want!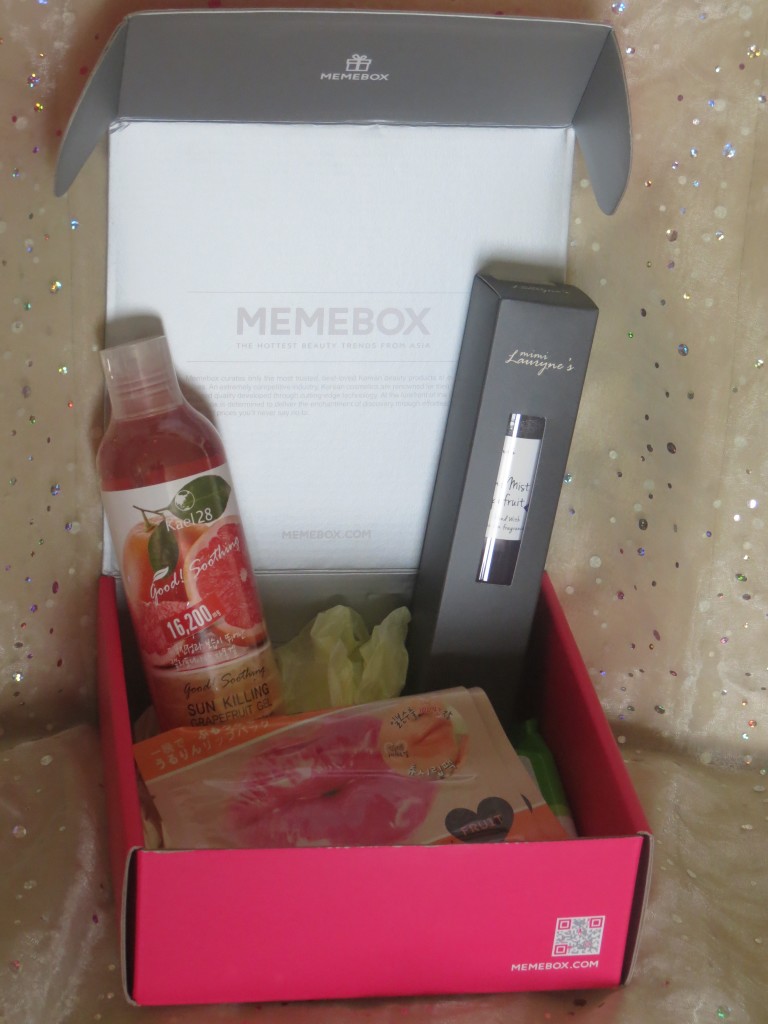 They have a selection of different types of boxes too, which means that you can literally find a box to suit your wants/needs!
The box I got was the Scentbox #3 Grapefruit, which contained 4 separate products, all 4 of which are full size, and the box only costs $15.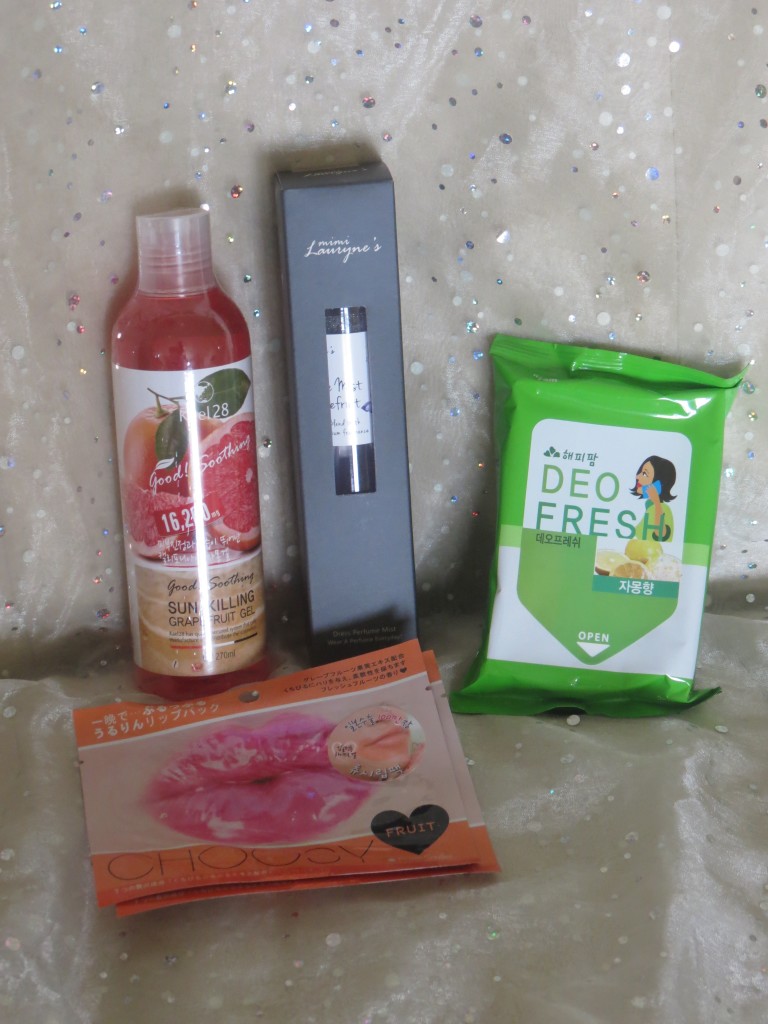 Now said earlier in the post that I received 4 different products, which I did, but I got two of one of the products, so I got 5 products in total.
So now the exciting part, what I got in the box!
On the left at the back there is the Kael28 Sun Killing Grapefruit Gel 270ml.
This product smells amaaaazing! It's basically an after sun gel. It is really lightweight, easy to apply helps to cool and soothe irritated and sun burnt skin, and can be used on the face and body. I generally try and stay out of the sun when I can as I am super pale and burn really easily, but I am looking forward to using it as there no doubt will be one day I do go out without sunscreen on and the weather ends up warmer than expected. I hope it works as well as stated, plus the smell is so refreshing. Looking forward to trying this!
The middle at the back is the Evas Mimi Lauryne's Dress Perfume Mist de Grapefruit 150ml.
I really love the packaging of this spray as it's simple but still pretty. This product also has that amazing fruity scent, but this scent is a little lighter as it has some floral notes in it too  keeping it fresh, but also very delicate and feminine.
I love the idea of this product too, which is that you would use it to freshen up your clothes, or any other fabrics you want to make smell prettier, including things like inside your car, curtains, sofas, cushions etc etc!
I can see me getting a lot of use out of this 🙂
On the right hand side on the left we have the Happy Fam Deo Fresh Grapefruit wipes.
This seems like a lovely little product in a convenient sized packet for taking on the go, which is great considering it is a deodorising fresh tissue for under the arms when you are feeling a little sweaty or just want to freshen up! Especially great when out and about in the Summer months.
Lastly we have the Sun Smile Hydro Gel Choosy Fruit 3ml x 2.
These little packets contain gel-type lip packs which help to deliver moisture and vitamin nutrition deep into dry, chapped lips. You take one patch out of the packet and apply it to your lips for 15-30 mins and then pat the remaining product into your lips for maximum result. Dry lips is something I really don't like so I am really looking forward to seeing how these work too!
All in all I am really impressed with my first ever Memebox! I really like how I have never heard of any of the brands but have received products which interest me and I am really looking forward to using!
What did you think of this box? Let me know in the comments below!