Pantene In-Shower Foam Conditioner Review
In this post I will be reviewing something a new concept (to me anyway!) so when I saw this I had to pick one up and give it a go.
So the idea behind this product is that it's a conditioner for your hair, same as your usual ones you would use after shampooing, but the main differences with this one are that one – it comes out as a foam and not your standard liquid, and two – because it is a foam, it's more aerated and so more lightweight.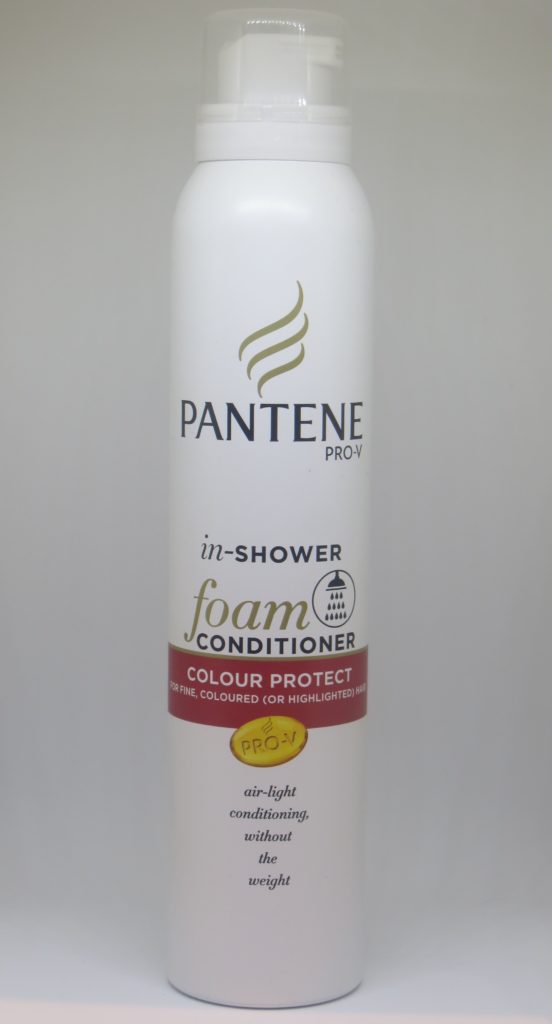 I decided to pick up the one for coloured hair as my hair has been coloured and is really fine so I always go for the products that will be most gentle. There was a few other options to choose from so no matter what your hair type, there will no doubt be one to suit your own hair!
Using this product is super simple, literally as easy as you would expect. You wash your hair with your shampoo of choice as you usually would, and then instead of using your usual daily conditioner, you use this one instead. The plastic lid can be a little bit of a pain to get off when your hands are wet but if you remember to take the cap off before getting in the shower it solves that problem.
The conditioning mousse itself doesn't really smell too much of anything, which i personally don't mind at all!
As far as conditioners go, it's very much a daily use conditioner, due to the nature of it being such a lightweight product, it's conditioning properties are good, but not overly long lasting. I find this works best if you use it every time you wash your hair and then using a deep conditioning mask once a week as well. That way you get the deep conditioning treatment to really nourish your hair but on a day-to-day basis it isn't flat or weighed down with a lot of product.
My hair is very fine, I am not sure it would be a good conditioner for anyone with really super long or thick hair, as you would most likely go through it really fast, and if you have really dry hair you could probably get away with this on a daily basis but you may need to use a deep conditioning mask maybe twice a week on top.
Overall I do really like this product and will definitely be repurchasing it, especially as it's so affordable! I am a sucker for anything that's "new" or a bit novelty (keep your eyes peeled, there's more to come on that front!), and sometimes the novelty/different type products turn out to be little hidden gems and foe me, this is one of those products!
Hope you enjoyed this post, if you have tried this one or any of the others in the range, leave me a comment and let me know which one you tried, what your hair type is and what you thought of it!
Katherine xx