Lipstick Tag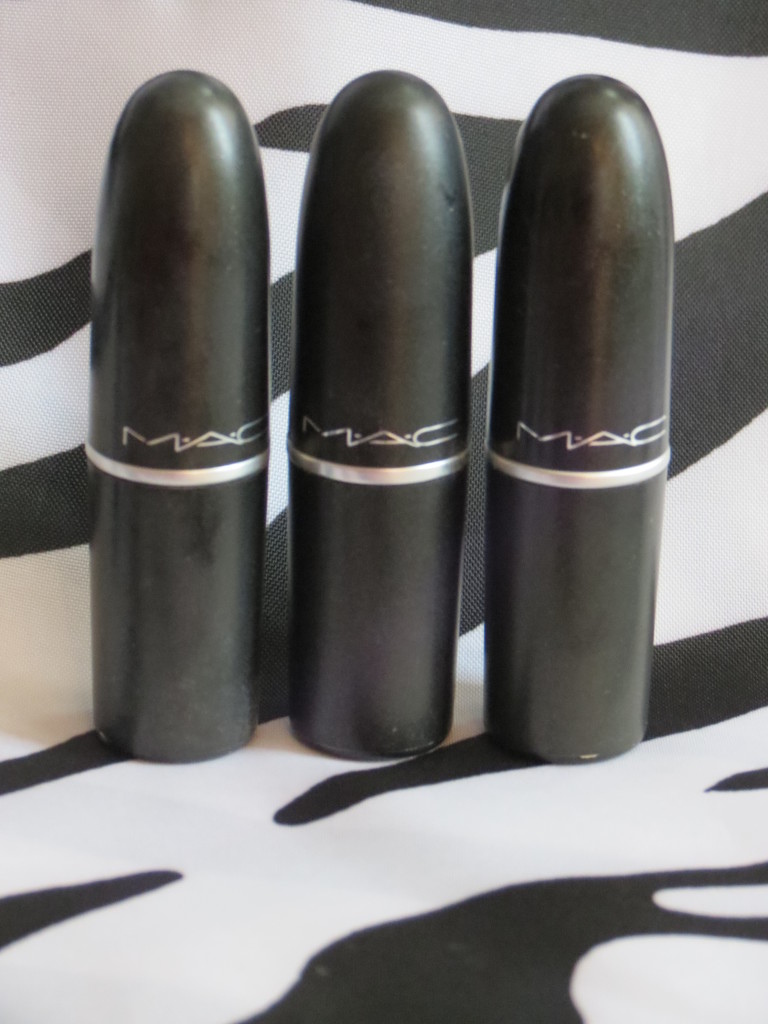 I came across this tag a short while ago it's totally up my street as I love lipsticks! Not as much as I love eye shadows and liner…. but it's up there.
If you are reading this tag, then I am personally tagging you! Leave me a comment at the bottom with your link if/when you have joined in and done it too!
So onto the tag itself…
How many lipsticks do you own?
I had no idea really until I had to count them for this…. lipsticks alone I have 79. Did not realise I had so many… Let's just pretend that that is okay and not a slightly obsessive amount considering I bought a new one the other day.
What was your first ever lipstick?
I had used my Mum's lipsticks when I was younger but my first ever one was called Chocolate Chip by Rimmel. Don't think they still make it anymore, but when it was becomming hard to find I bought a few of them so still have this one left! It's a lovely brown shimmery colour and was also my first ever favourite lipstick 🙂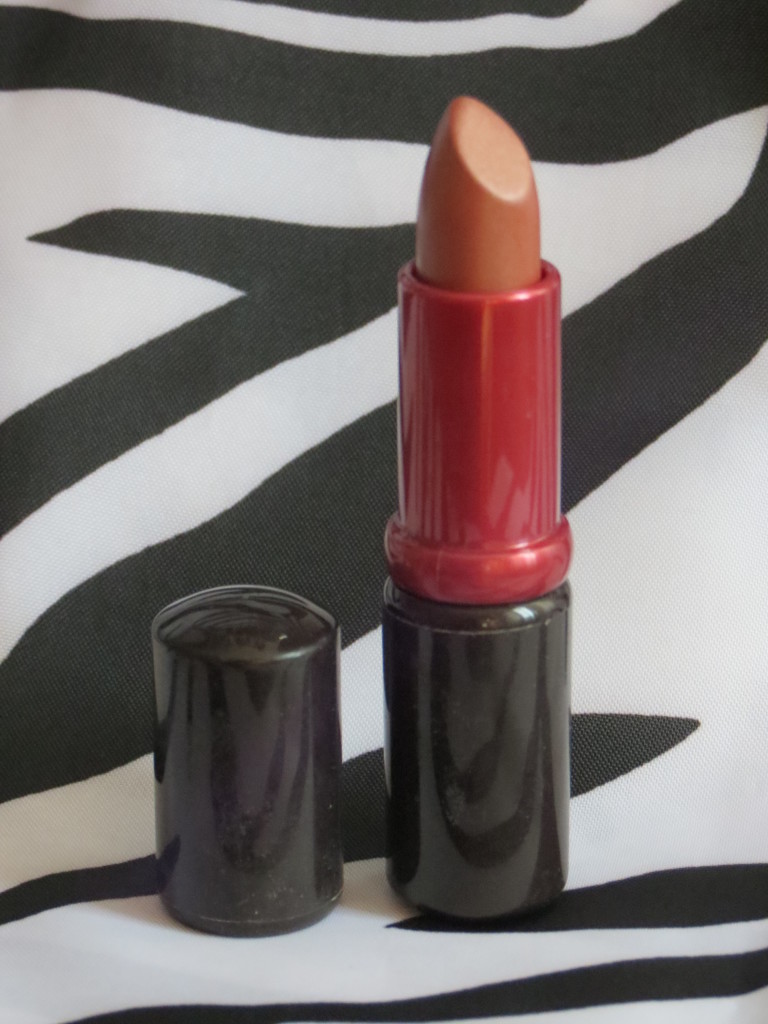 What is your most worn lipstick?
I have two, and they are both actually very similar colours! Pouty Petal by E.L.F and Creme Cup by MAC. They are both quite pinky neutral shades on me as I have fairly pigmented lips already. They are both very easy colours to wear which is why I like them.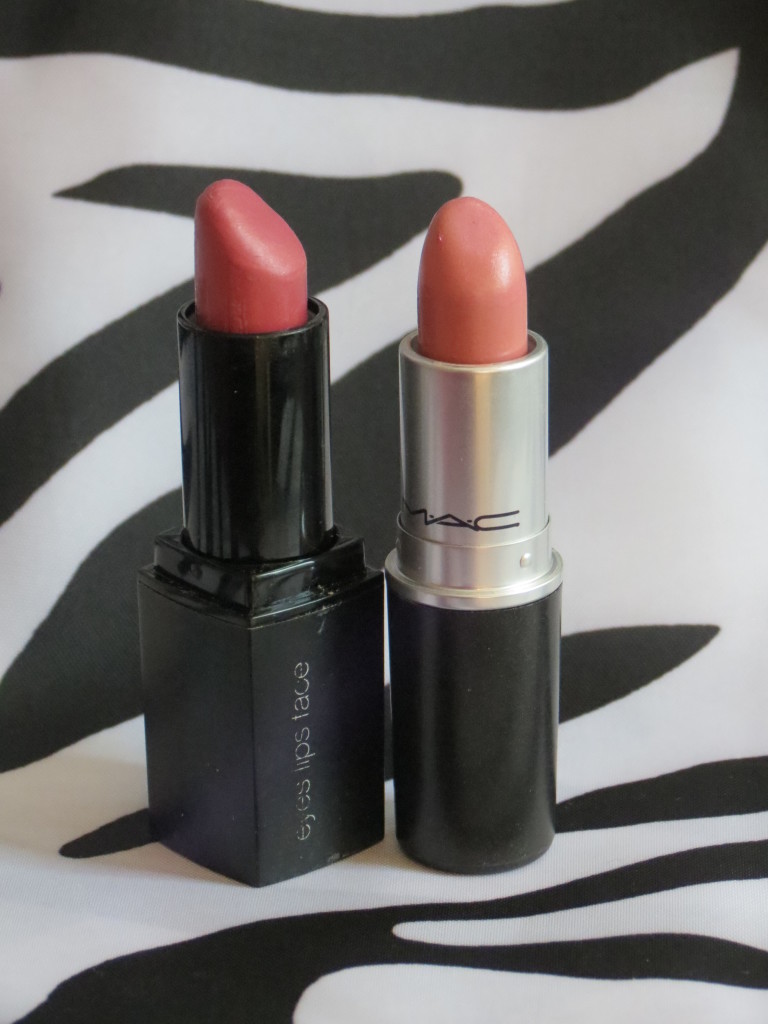 What is your favourite brand for lipstick?
MAC. For me they do the best lipsticks I have found so far. Second to that though I am really liking the MUA ones, which are only £1 each!
What is your favourite finish?
I like cream finishes just now, as they are easy to matte down, or add shine to with a gloss, but are generally the smoothest on the lips which I like.
What was the last lip product you bought?
It was a lipstick by Smashbox in the colour Primrose.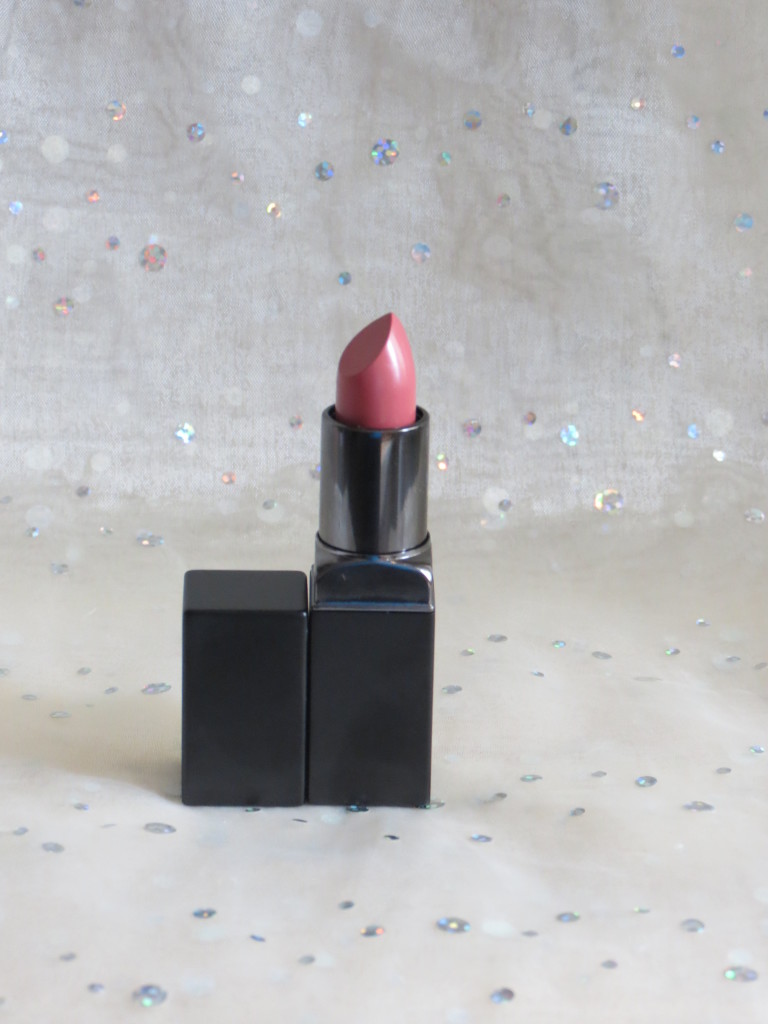 How many lip products do you currently have in your handbag? Including lip balms and glosses.
Not too many actually! Only 4.
What lipstick do you use to rock a red lip?
I am currently loving this Lip Lacquer by No7. The shade name has worn away but I am pretty sure it's called Sweet Chilli. This is the only red lipstick I will wear for work as, so far, it's the only one I have found that will stay on for hours at a time. One side is the lip lacquer which goes on in the same way you would apply a gloss, but it's opaque like a lipstick, then once that is dried onto the lip you apply the gloss to moiturise the lips and lock in the colour.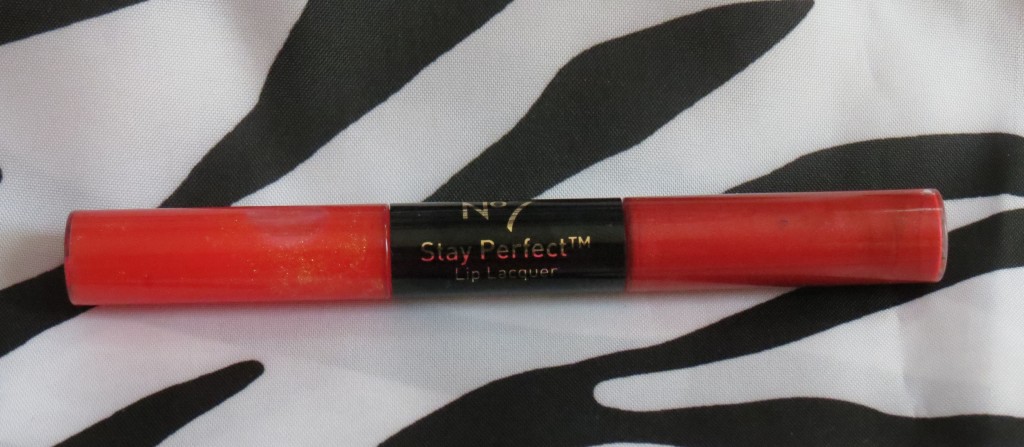 How do you store your lipsticks?
I store some of my makeup in a set of plastic drawers, and one of these drawers is designated just for lipsticks – nothing super organised I'm afraid.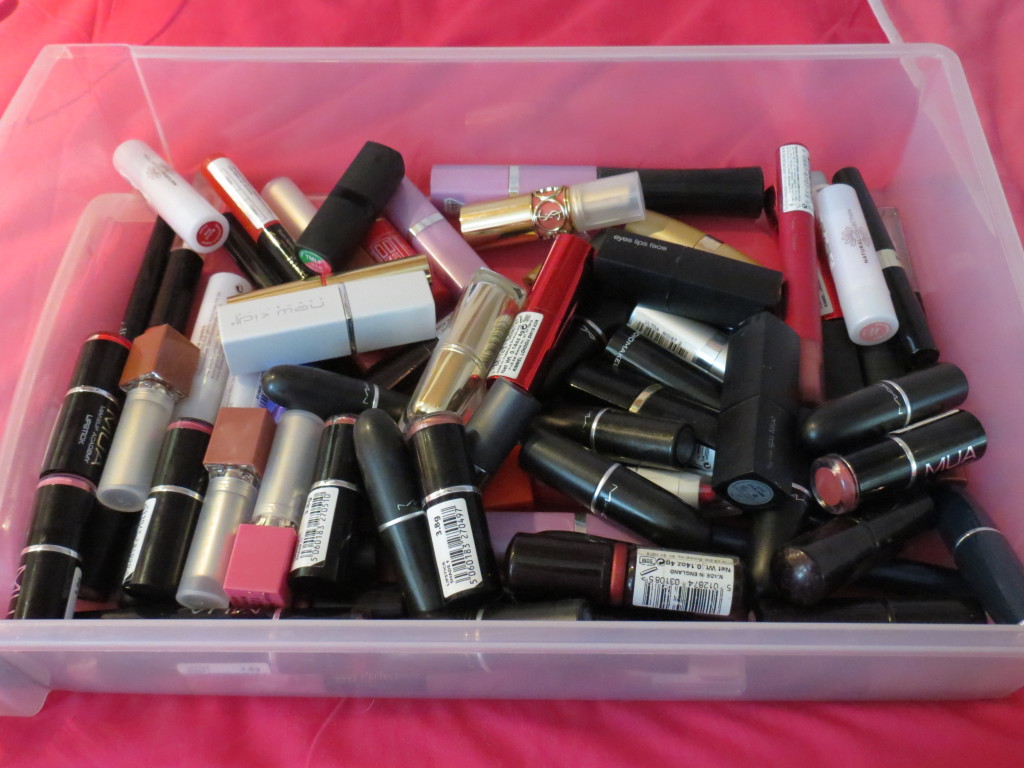 What lip products are you currently lusting after?
 I am really wanting to try some of the Revlon Lip Butters actually, that plus there are a couple of Chanel lipglosses I would love to try out too!
So that's it for this post, as I said at the start if you are reading this, I am tagging you to do it!
Let me know if/when you do so I can read it! 😀