Have a look inside my Birchbox! October 2013
I wasn't planning on doing a Birchbox post every month, but you all seem to really enjoy these posts, and this box was by far one of my favourites since I joined up (at the very very start).
When you see some of the products in this box you may not be as "OMG WOW" as I was, but I will explain as I go along…
So the box (I do wish they would pretty it up a bit) is the same as last months box.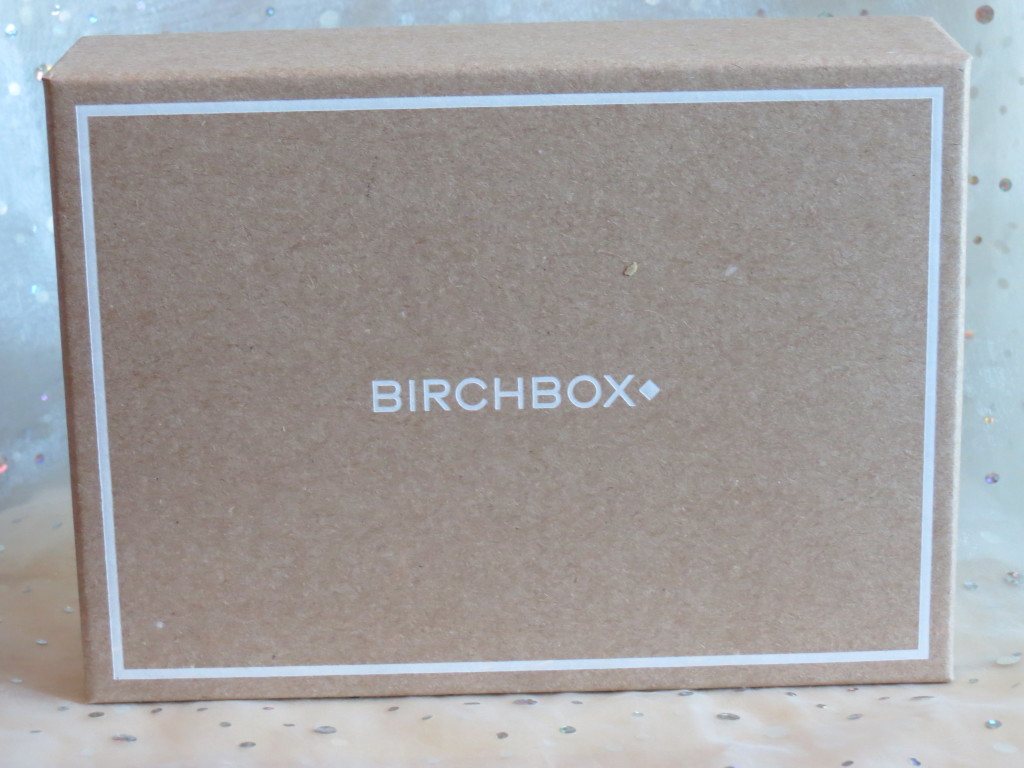 Not massively exciting I know, but I suppose at the end of the day that's not the important part.
Now onto the contents of this box! (Yay)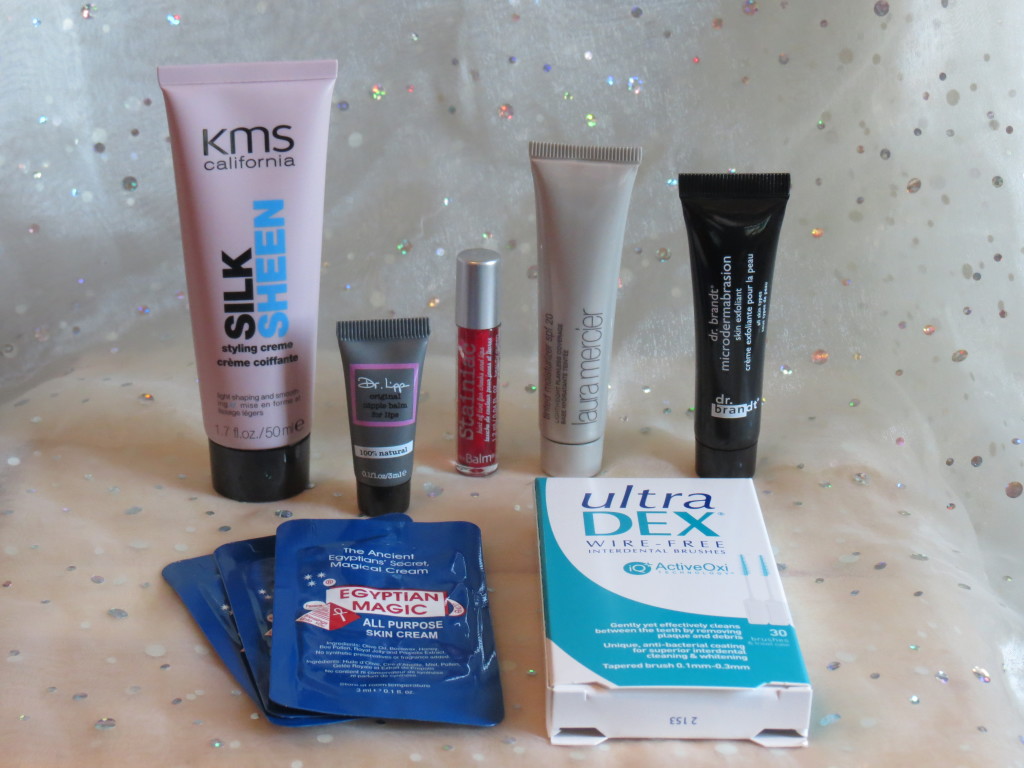 I will do the back row first and then the front "lifestyle extra" and "beauty extra" items after.
Firstly, look just how many products arrived in the box this month! Amazing value, with some really big brand names too.
Left to right we have…
KMS California Silk Sheen Styling Creme (full size £15.50) – a lightweight formula that provides heat protection and control – even for those prone to frizz! (I love the KMS hair products I have been sent before via these boxes so was really excited to see another one).
Dr Lipp Nipple Balm for Lips (full size £11.50) – Versatile lip balm that started life as a nipple balm! Hydrates and repairs dry flaky skin, sealing in moisture.
theBalm Cosmetics Stainiac (full size £10.00) – This easily blended two-in-one lip and cheek stain gives a natural, understated flush. (I am becoming a bigger and bigger fan of theBalm cosmetics, so again was hugely excited to see this item in this months box.)
Laura Mercier Tinted Moisturiser (full size £33.00) – A sheer, lightweight formula to add a healthy glow and moisturise, and antioxidant vitamin complex and SPF 20. (I loooove my Laura Mercier Creme Smooth Foundation so was again hugely excited to see another product out of her range in this box – and it's not just a tiny size either.)
Dr. Brandt Microdermabrasion Skin Exfoliant (full size £67.00) – An exfoliant that brightens all skin types, reduces the appearance of fine lines, acne marks and discolouration.
Egyptian Magic (full size £29.00) – A cult – multi-purpose healing skin cream made with just six all natural ingredients). This may not be exciting to some people, but I had been wanting to try Egyptian Magic for the longest time! This is one of my favourite things I received in this box without a doubt.
UltraDex Wire-free Inter-dental Brushes (full size UltraDex Range from £5.49) – I love my inter-dental brushes (very narrow brushes you use to brush in between teeth). I use a different brand currently but these ones are wire free so to me, I am also excited about using these.
So that's all the goodies I got in this months box! Let me know what you think about it!
What did you get? What did you get that was different to mine? Were you as impressed as I was?
Let me know in the comments! 🙂