First Giveaway! *Closed*
I am really excited to be doing my first ever giveaway on my blog!
I decided to do it as a thankyou to all my lovely loyal readers and followers as between twitter and bloglovin I am at around 1000 which is madness to me!
To me I feel my blog is still so new, so I am grateful for all the lovely comments and feedback!
Anyway enough rambling, onto the prize!
So I went to pick up "a couple" of bits… turns out I don't know the meaning of a couple! So this prize will be consisting of 12 products.
I will do a "group shot" and then two pics showing slightly closer up of some of the products.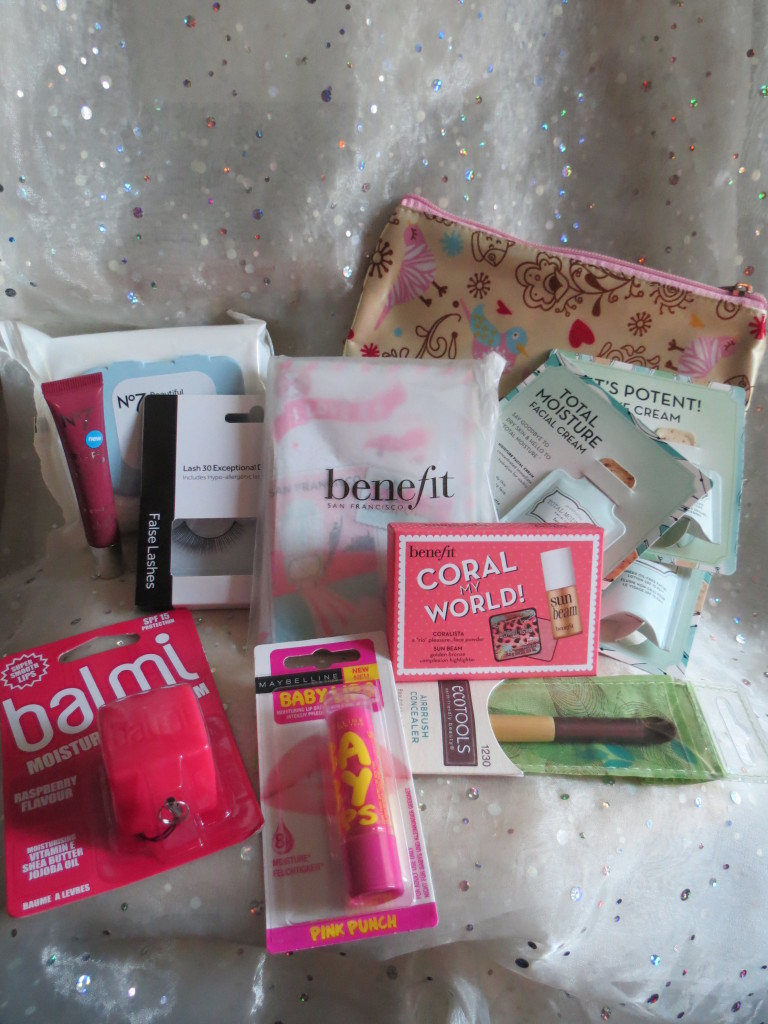 You will win everything in this picture! Minus my sparkly background 😛
So I will start off with the Benefit items you will get!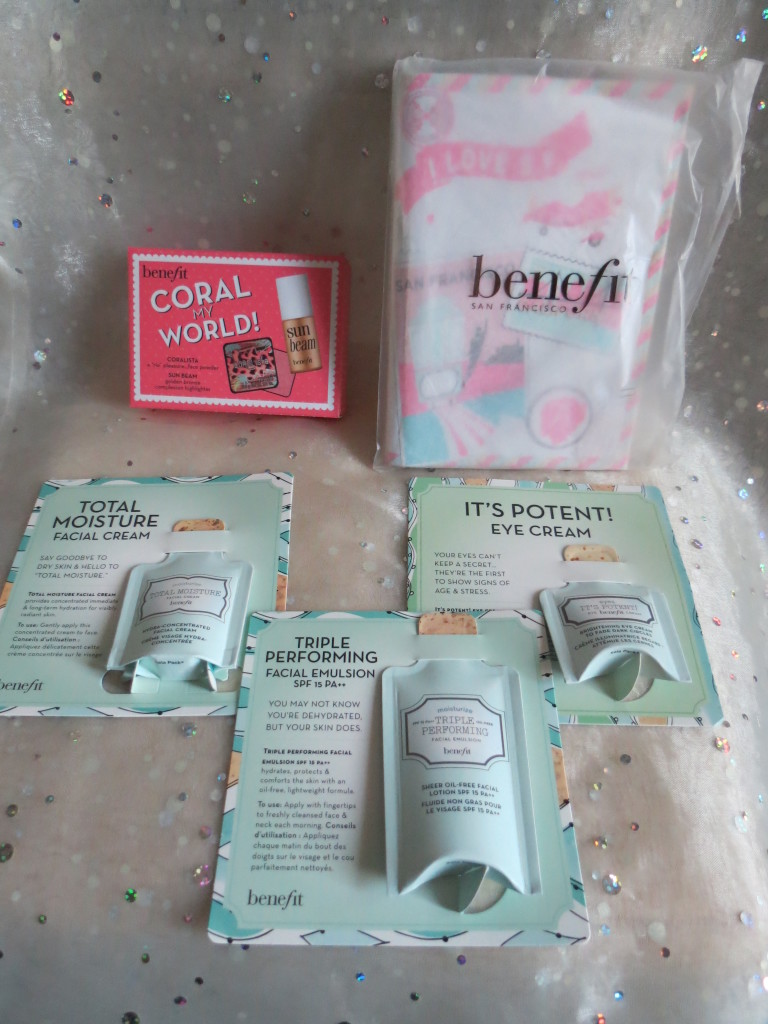 So we have Coral my World which is a set containing a mini Coralista blush and a mini Sun Beam highligher. Then beside that in the bag we have a Benefit passport holder! How cute is that! I don't even own one of these for myself! And then three large samples, Total Moisture Facial Cream, It's Potent! Eye Cream and Triple Performing Facial Emulsion with SPF 15.
Then we have the other half of the goodies (remembering you will get all of these, they are all going to one lucky person)…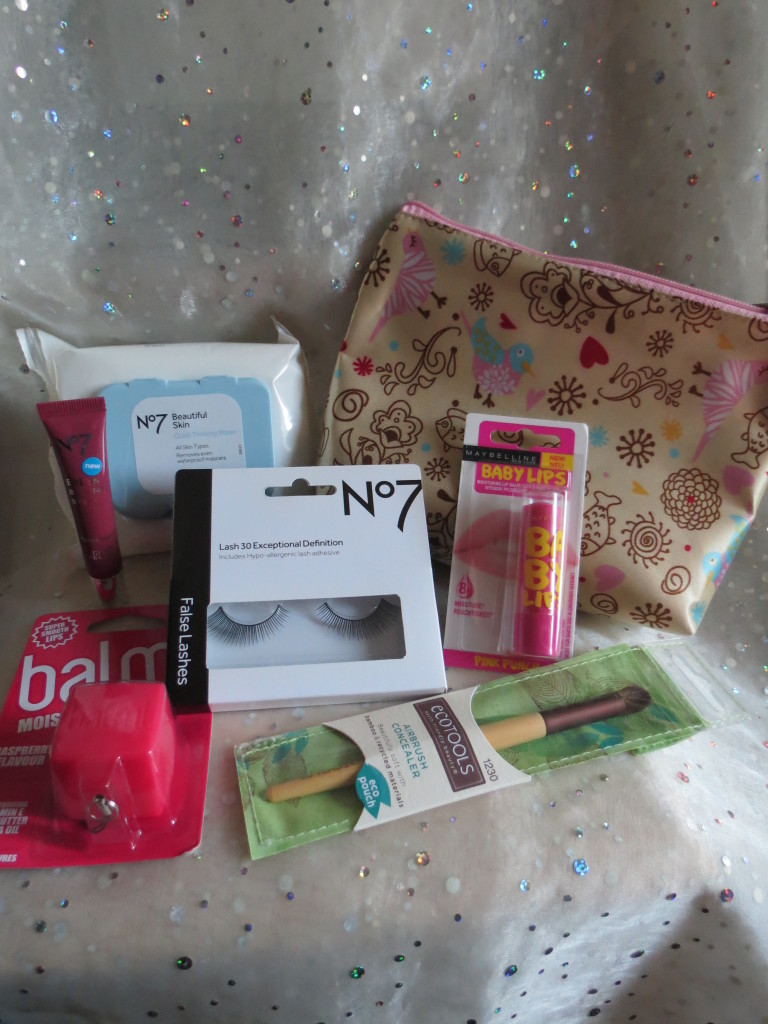 So in this picture we have a Balmi lipbalm in Raspberry, a Maybelline Baby Lips in Pink Punch, an Ecotools Airbrush concealer brush (amazing for eyeshadow, I own a few of these brushes myself), No7 Exceptional Definition Eyelashes, No7 BB Lips Lip balm in Belle Pink (looks like a lipgloss, feels like a lipbalm, and has SPF), the No7 Beautiful Skin wipes as they are my favourite on the go travel makeup wipes and then a cute little makeup bag!
There aren't may rules for this giveaway, just earn your entries in the box below, make sure you are 18 or older, or have permission to give me your postal address, and this giveaway is international!
Good Luck my lovelies!
This giveaway is now CLOSED!
The Winner is Lauren T! Congrats Lauren I have messaged you!